Roasted, Asparagus, Recipe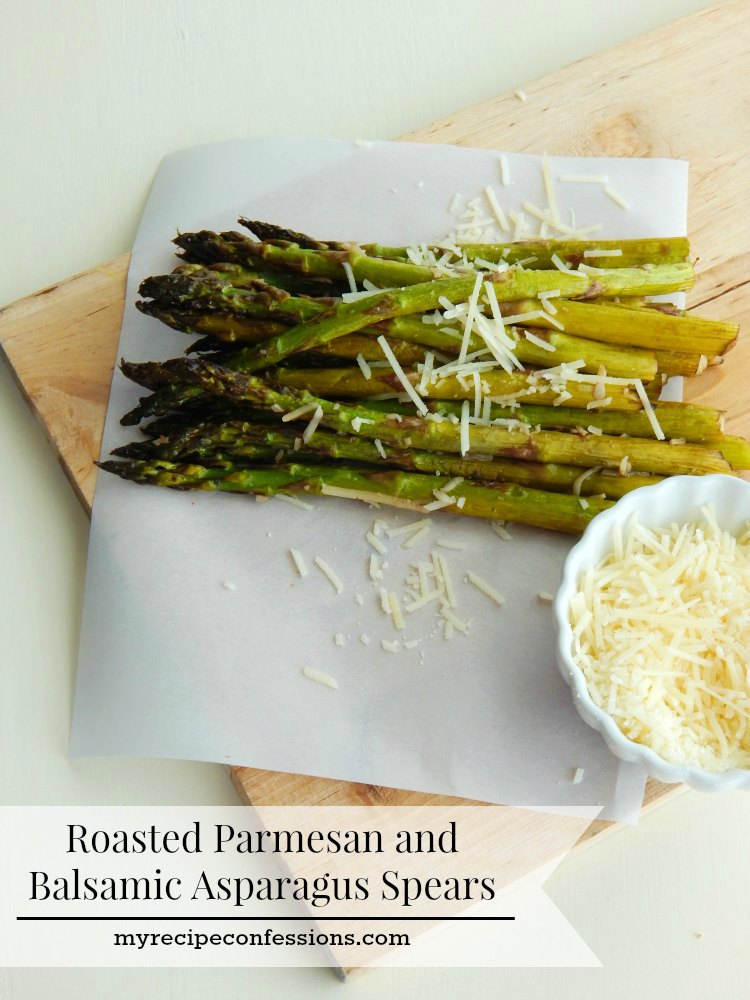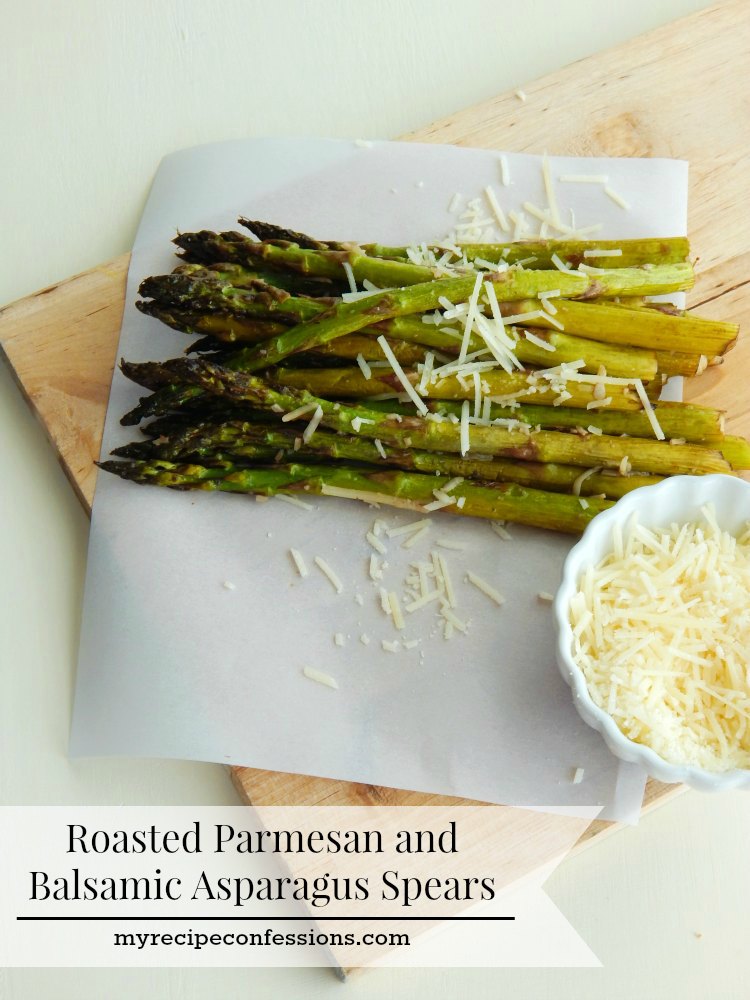 Do you have any asparagus waiting to be used? I had a few bundles in the fridge that I needed to use. I love how easy it was to throw this dish together. You only have to roast the asparagus for 10 minutes. So in only a few minutes, you can be enjoying some Roasted Parmesan and Balsamic Asparagus Spears with your dinner.
With love from my kitchen to yours,
Carrie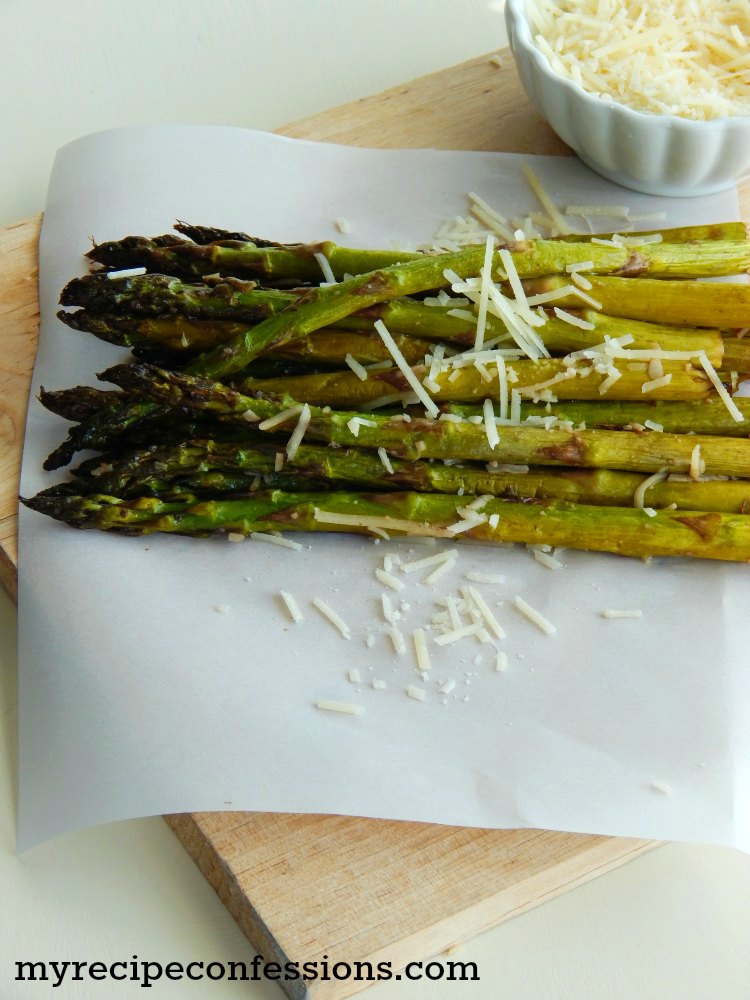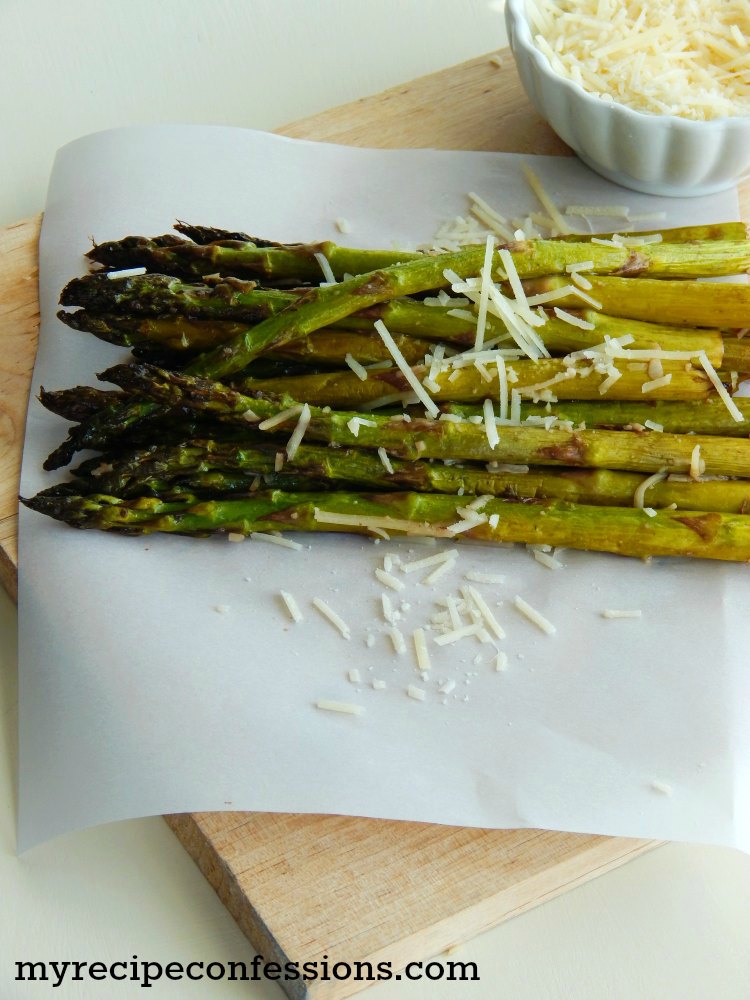 Roasted Parmesan and Balsamic Asparagus Spears
1 bundle of asparagus
1 tbsp. of olive oil
1  1/2 tbsp. of balsamic vinegar
1/2 tsp. of kosher salt
1/4 cup of parmesan cheese, shredded
Instructions
Pre-heat the oven to 425 degrees
1. Wash the asparagus and snap off the woody end and throw away. Toss the asparagus, olive oil, balsamic vinegar in a bowl. Evenly spread out the asparagus on the baking sheet and drizzle any excess balsamic mixture left in the bowl over the asparagus. Sprinkle the kosher salt over the top.
2. Place in the oven and roast the asparagus for 5 minutes. Turn the asparagus spears over and roast for another 5 minutes. Remove the asparagus from the oven and sprinkle the parmesan cheese over the over top. Serve immediately.
This recipe is adapted from Roasted Asparagus with Balsamic Vinegar by Two Peas and Their Pod.
Here are a few other recipes you might enjoy.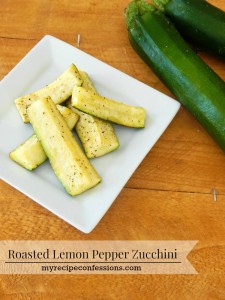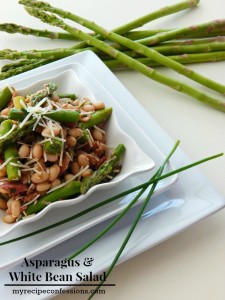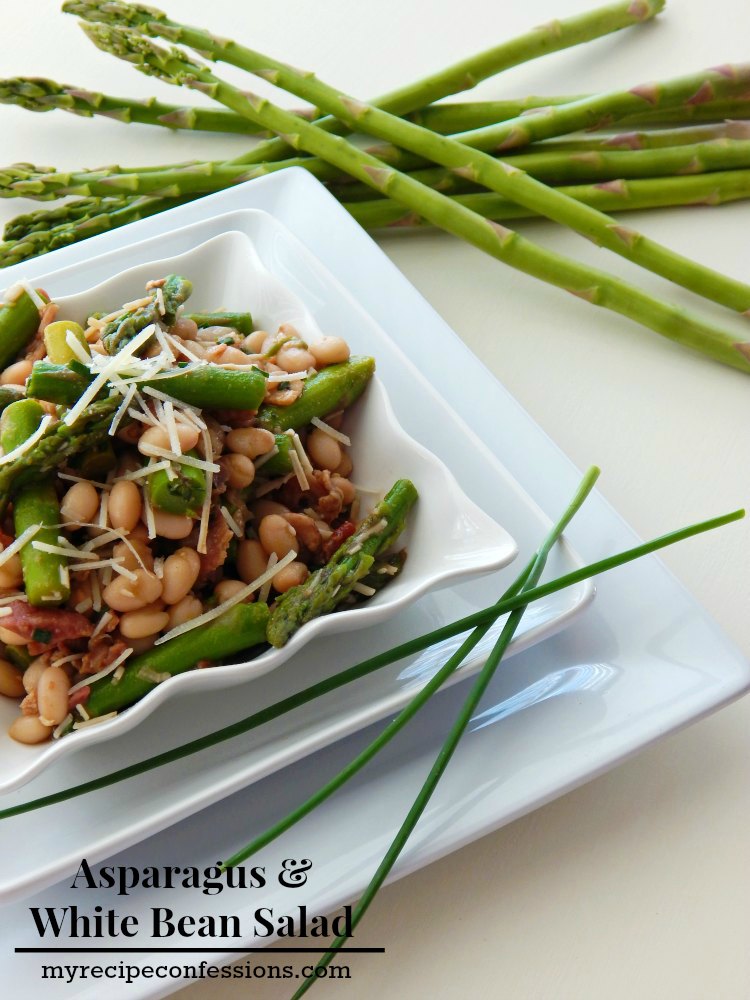 Asparagus and White Bean Salad