This shop has been compensated by Collective Bias, Inc. and its advertiser. All opinions are mine alone. #TwizzlersSummer #CollectiveBias
My family looks forward to camping all year long. My kids love riding the horses, making forts in the trees, shooting their BB guns, and hanging out with their cousins. I love that my kids are entertained with activities that don't involve electronics. We camp were there isn't any cell phone service so I can really truly relax. I can sit back and read a book with out my kids interrupting every five minutes telling me they are bored.
We went on our first camping trip in our new trailer a few weeks ago. I was in heaven! Everything had a spot where it belonged. We had closets to hang our clothes up in.  My favorite part is that when it was time to go to bed, I slept in a real bed not in a sleeping bag on the ground. I know some of you might be thinking that the only real way to camp is in a tent and that is okay. You can sleep in your tent while I sleep in my trailer and we will both be happy.
This was the view that I woke up to each morning.  I can't complain about that.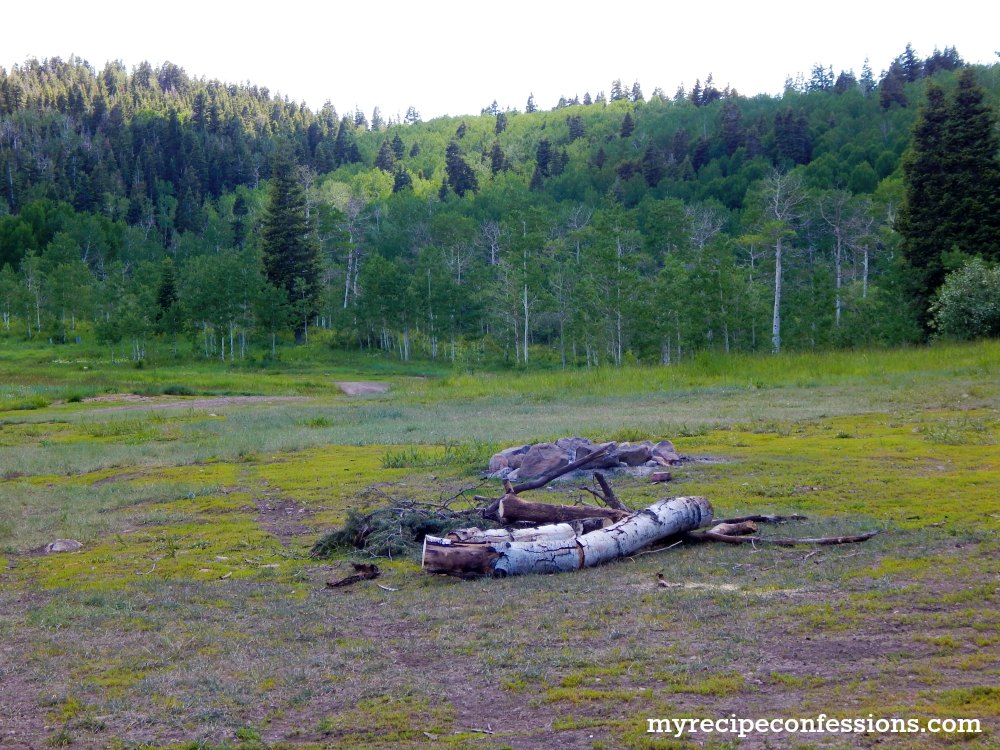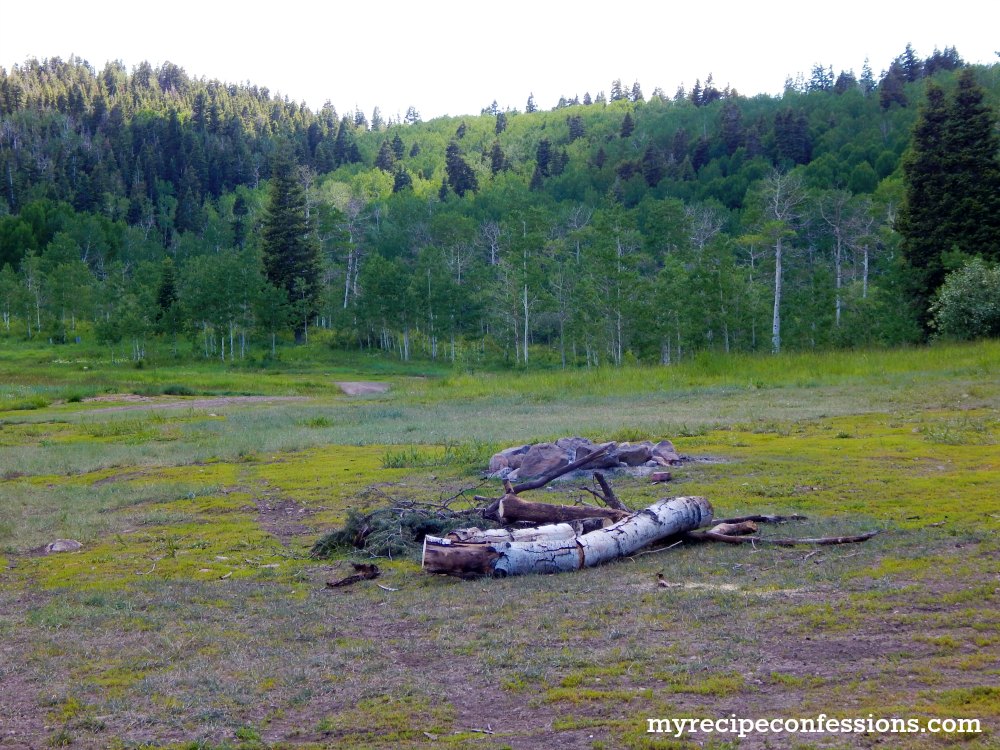 The highlight of the trip was the horse rides. My father in law brought up four horses and we all rode them through out the week. This was actually the first time in years that I rode a horse. For years I have avoided the horses because they make me nervous and I just don't enjoy the rides. This year I decided I would give it another try and boy and I'm glad that I did. I am even looking forward to doing it again.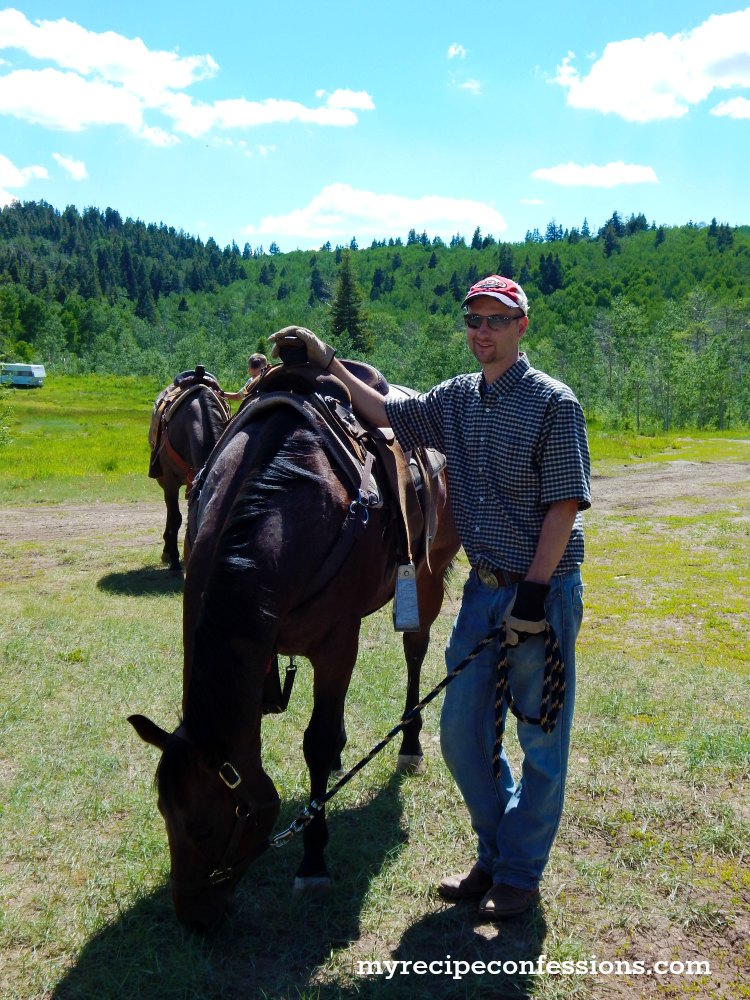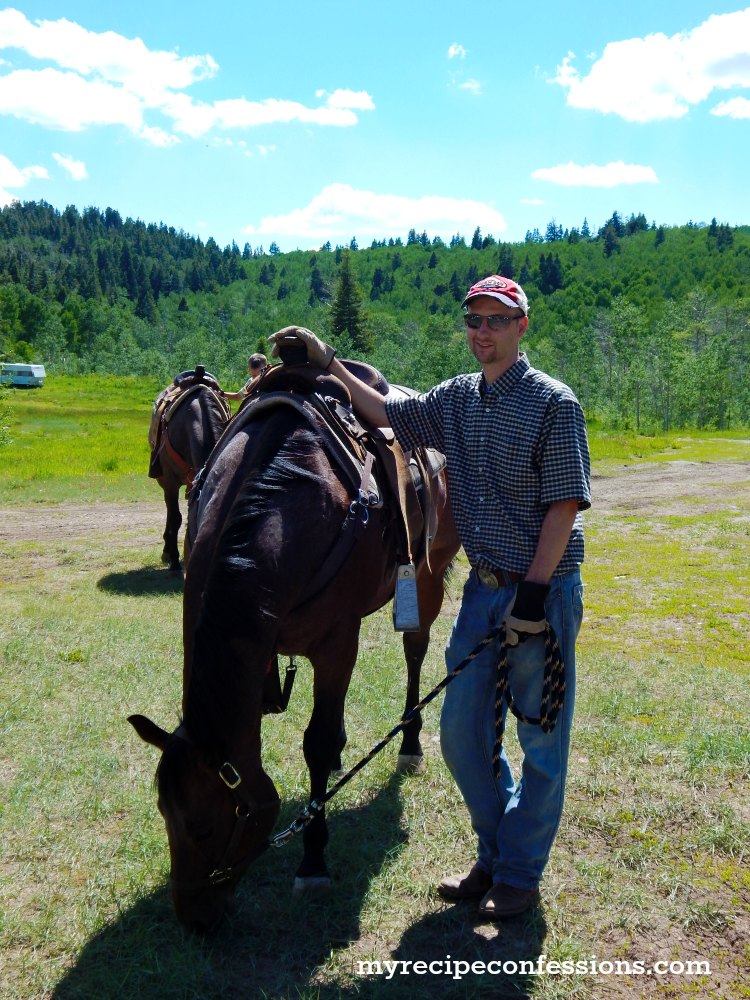 If you have ever been camping before, you know that good food is always part of the trip. Everything always seems to tastes better in the canyon. We have certain treats that we have to bring every time we go camping. It isn't camping without some Twizzlers Licorice. The fact that the licorice looks like rope might be part of the reason my boys like it so much.
My favorite happens to be the Twizzlers Hersheys Chocolate Licorice. When we got married, Dave introduced me to chocolate licorice and I have been in love with it ever since. I love that no matter how hot it gets on our trips, I don't have to worry about it making a big mess because it doesn't melt. Seriously what mom isn't going to go for that. There is nothing worse than giving your child a treat only to find them a few minutes later with a big chocolaty melting mess all over their hands and face.
Another great thing about packing licorice for our camping trips is that is fits perfectly in the saddle bag on the horse.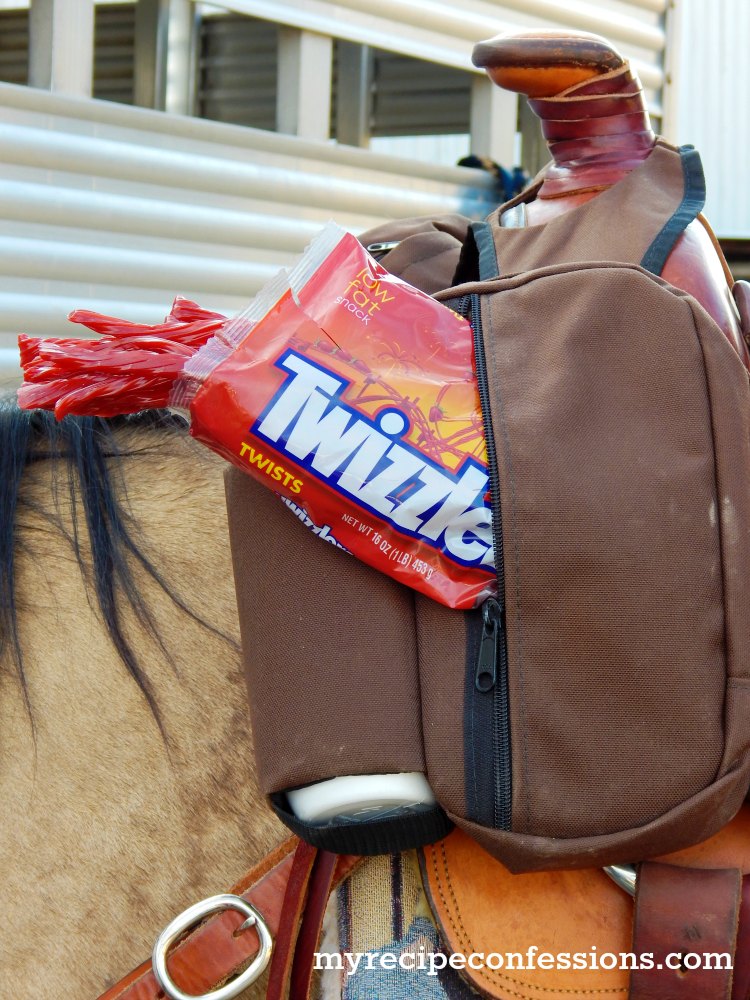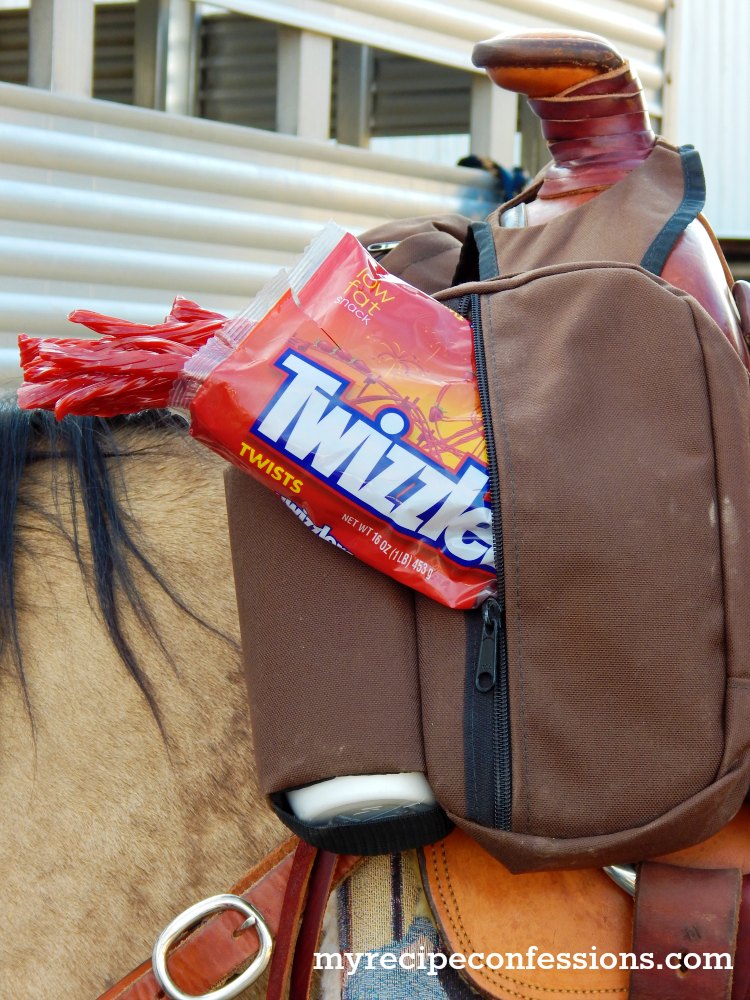 You can also tuck them in your back pocket for later .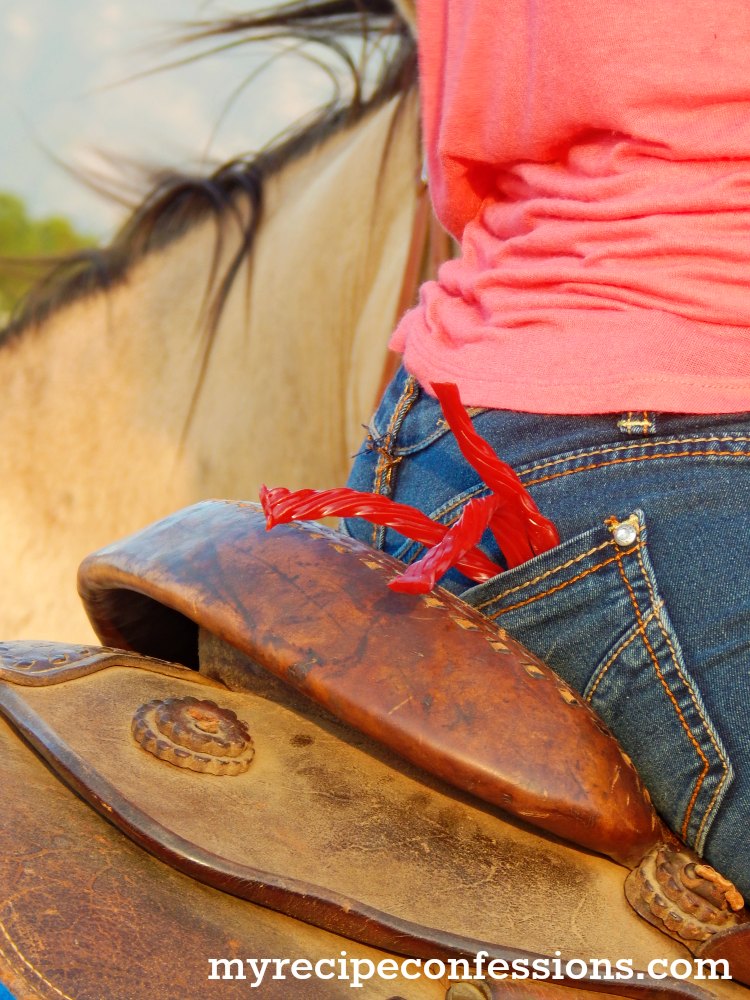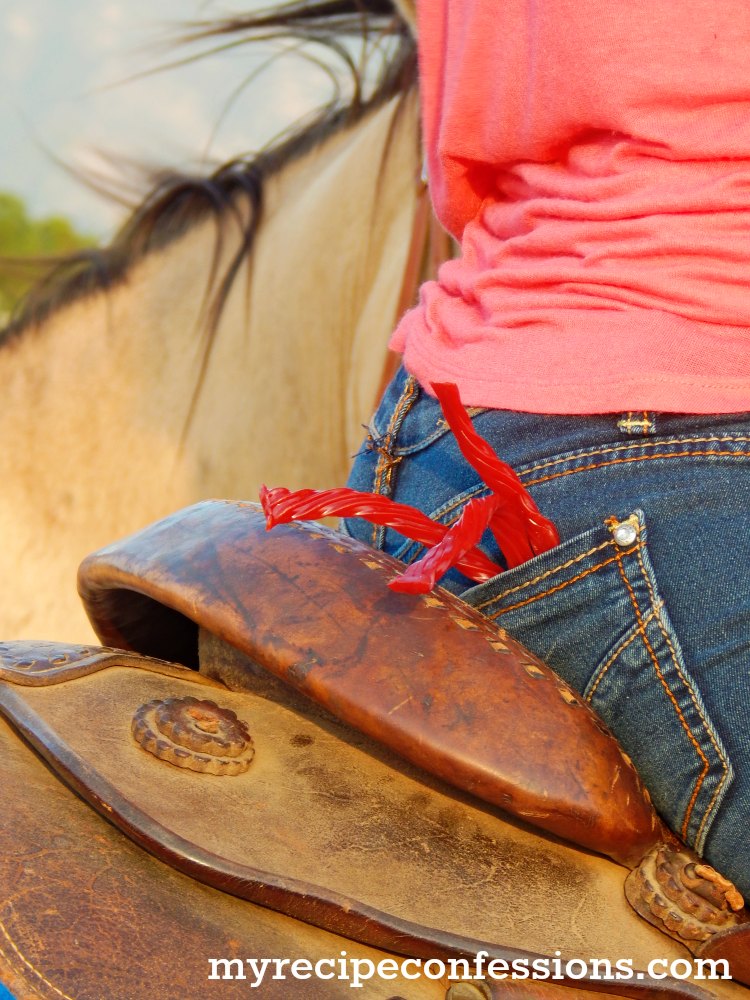 It doesn't matter if you are camping, hiking, or swimming at the beach, Twizzlers Licorice is essential for a happy trip. You are happy because the kids are not making a mess and the kids are happy because they are eating treats. You can't go wrong!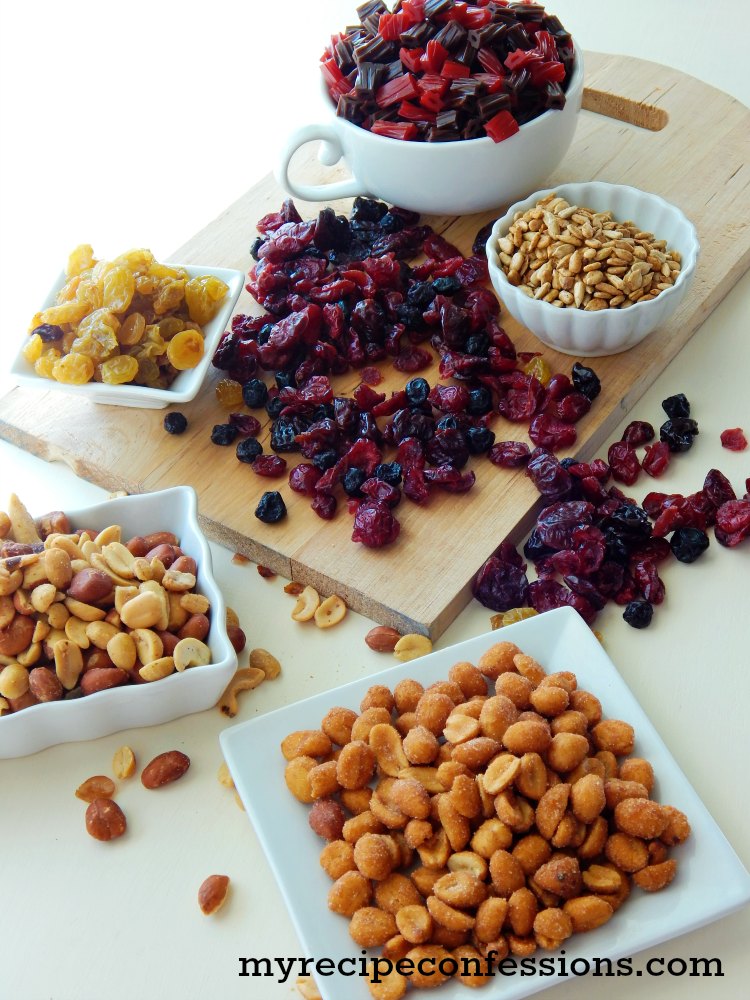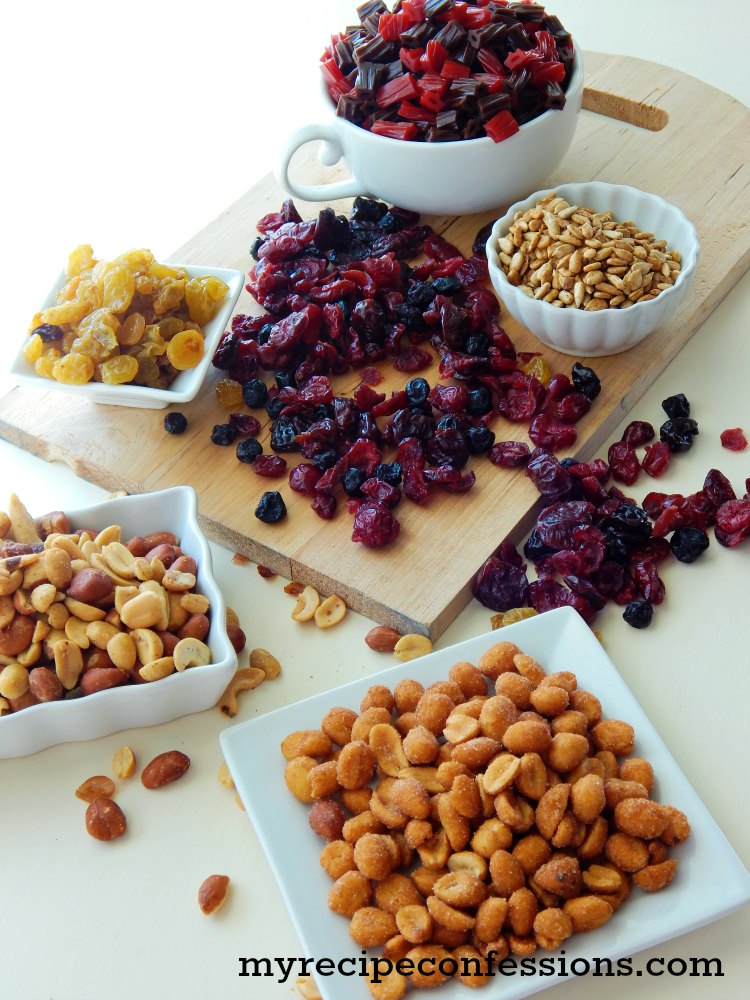 I came up with this Twizzlers Trail Mix for us to snack on when we go camping again. I am warning you it is super addicting. I love that I can get my chocolate fix without having to stress about it melting all over. It makes the perfect snack for horse rides, hiking trips, or just for every day snacking. It takes only minutes to throw together and it is packed with amazing ingredients!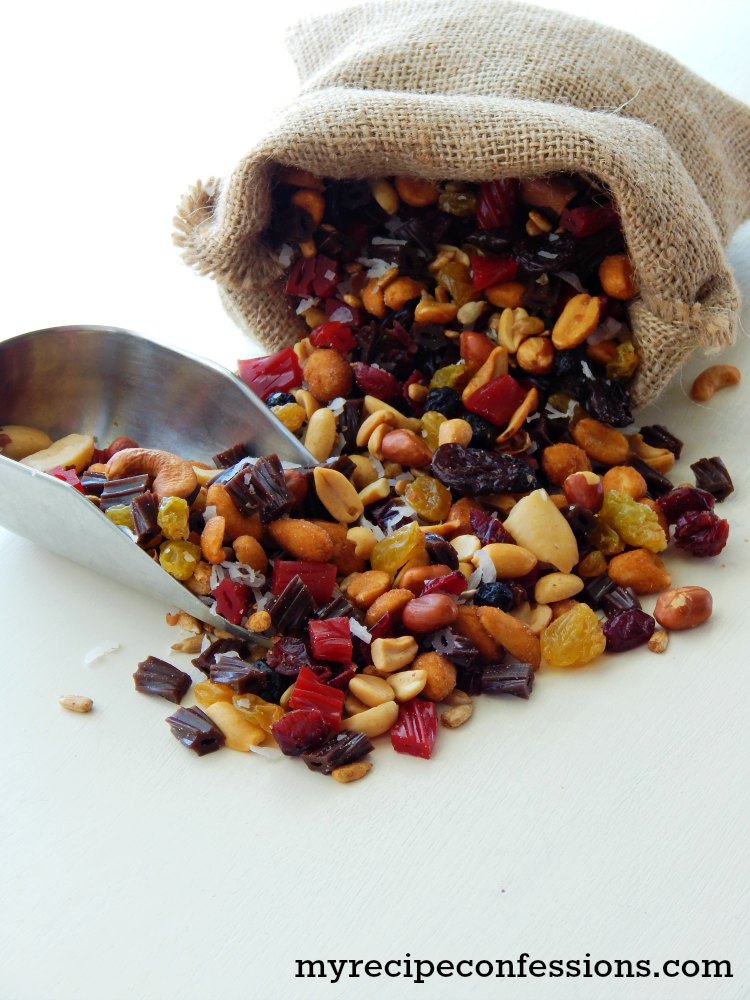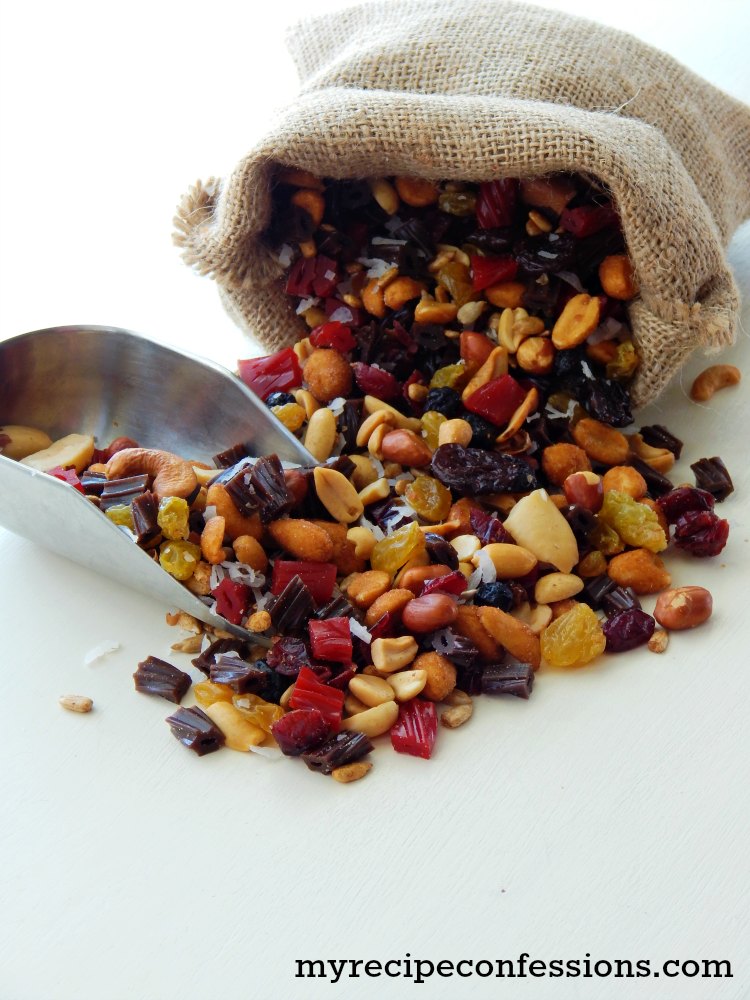 Look for the Twizzlers Summer Fun display at your local Walmart to find all your favorite Twizzlers products.  To see more fun Summer fun ideas for Twizzlers click here.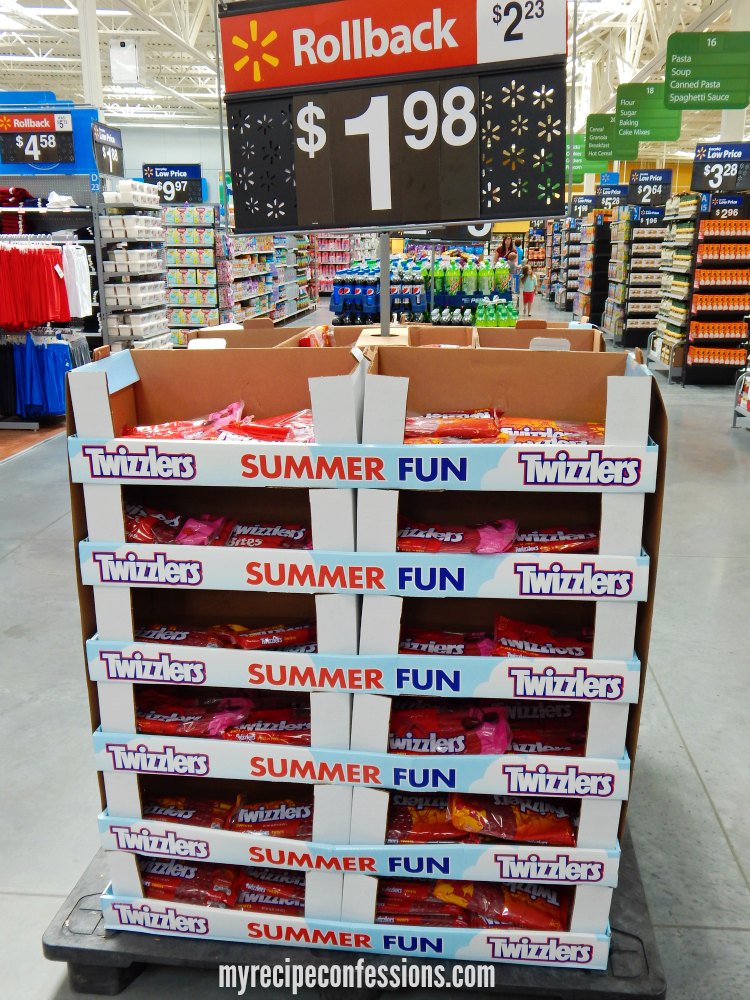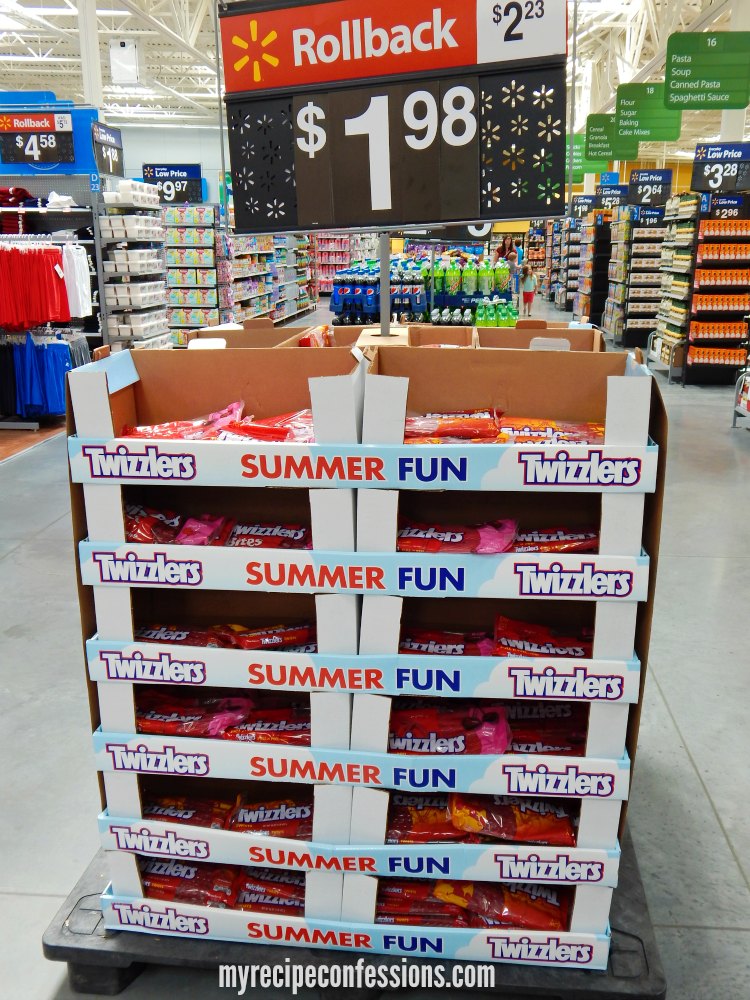 What are some of the fun places you have taken your Twizzlers this Summer?  Leave a comment below and tell me all about it.
With love from my kitchen to yours,
Carrie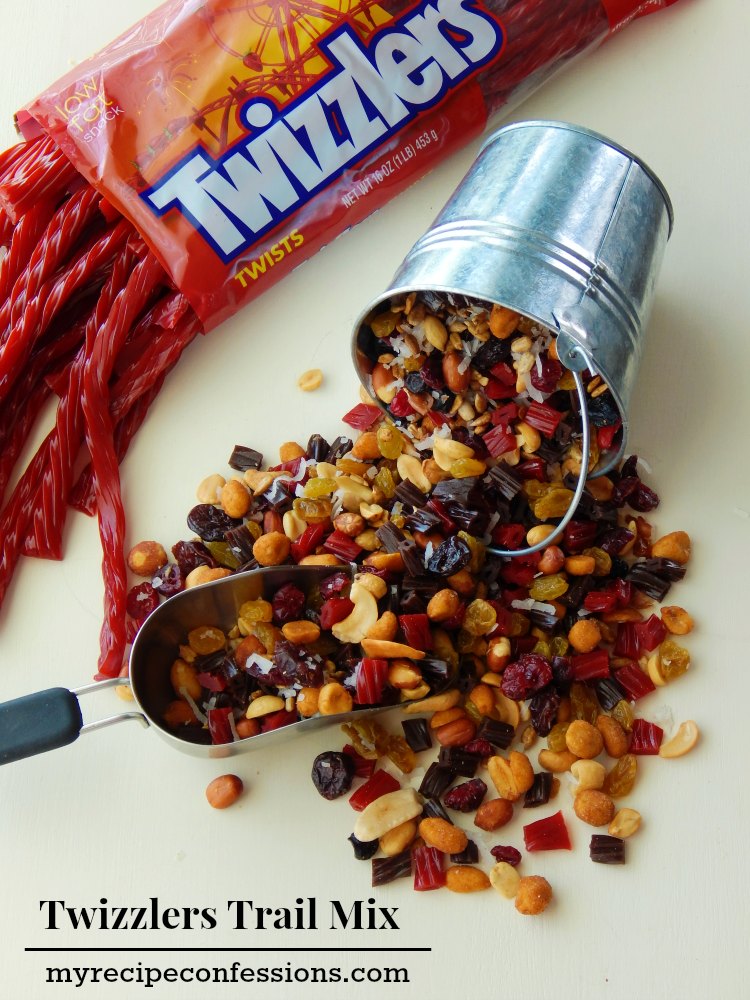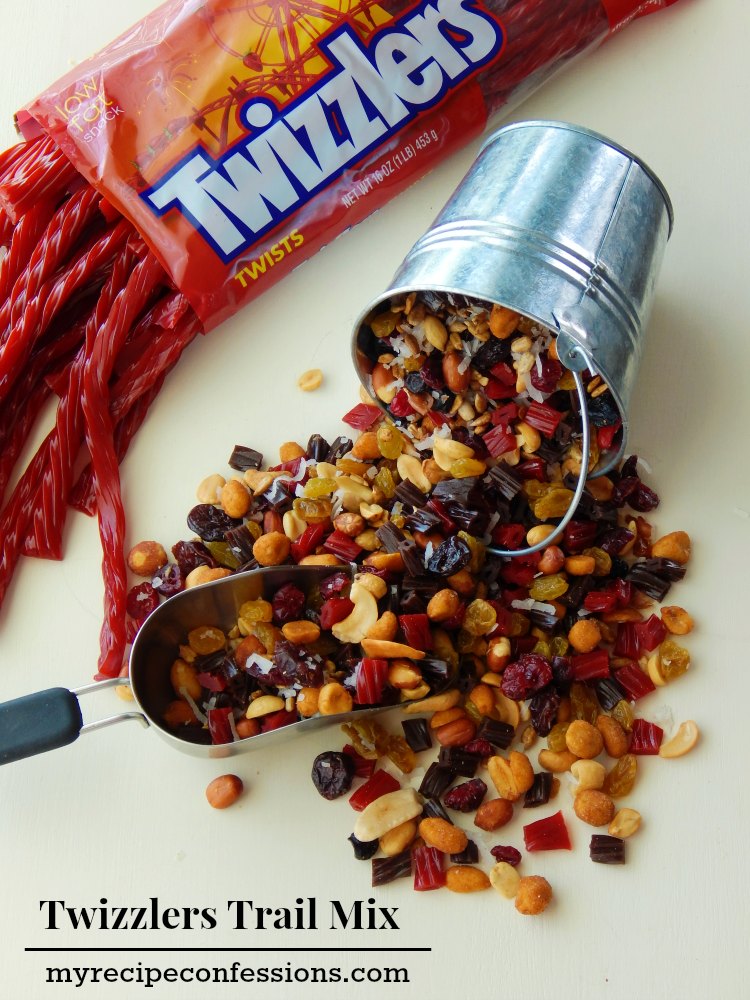 Twizzlers Trail Mix
1 cup of Twizzlers Original Strawberry Licorice, cut into 1/4 inch pieces
1 cup of Twizzlers Hersheys Chocolate Licorice, cut into 1/4 inch pieces
1 cup of honey roasted peanuts
1  1/2 cup of dry roasted un-salted mixed nuts (about 8 oz. container)
1/2 cup of golden raisins
1 cup of dried mixed berries
1/2 cup of dry roasted sun flower seeds
1/2 cup of sweetened coconut flakes
Instructions
1. Mix all of the above ingredients in a medium-sized bowl.  Store in a air tight container or ziplock bag
Here are a few other recipes you might enjoy.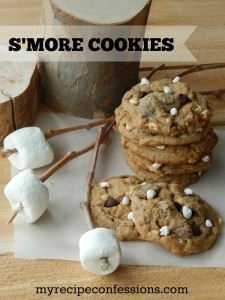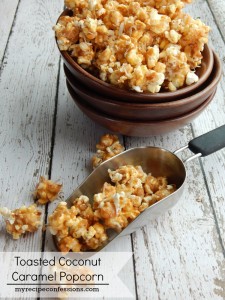 Toasted Coconut Caramel Popcorn