Asparagus, Pasta, Recipes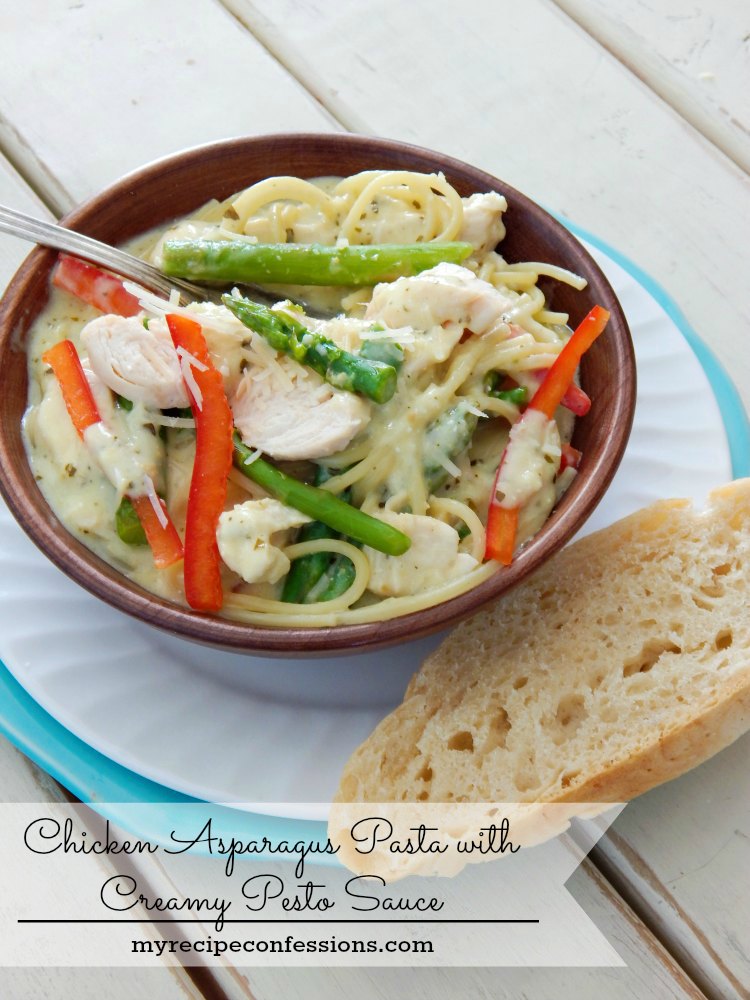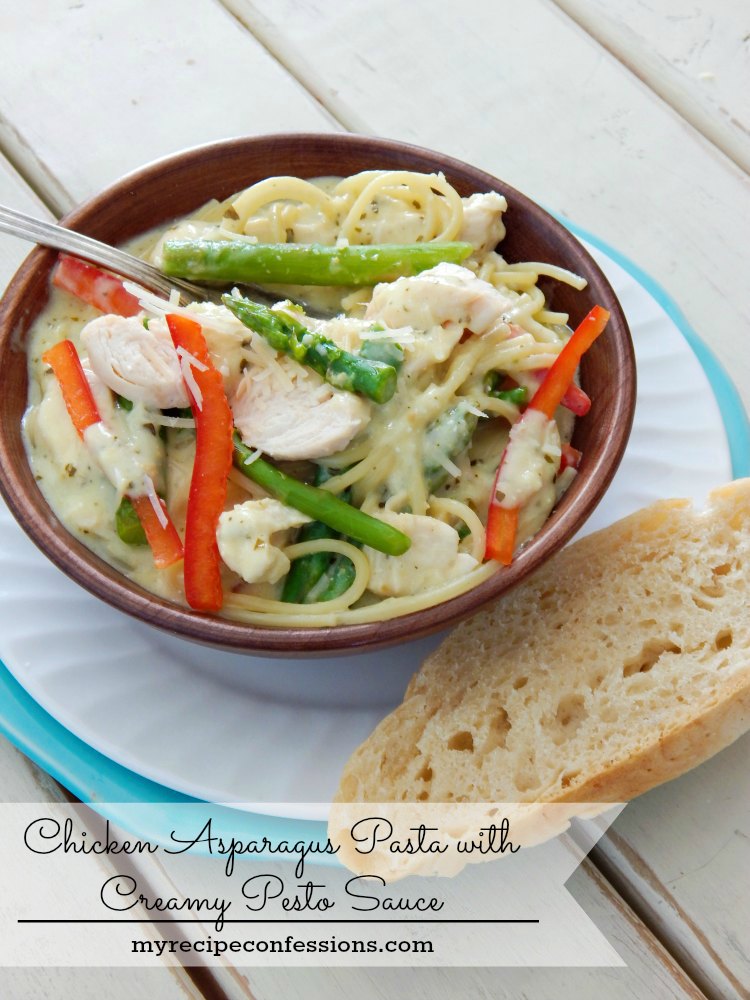 This Chicken Asparagus Pasta with Creamy Pesto Sauce is a great meal to make when you are short on time but so very hungry! Why go out to eat and pay the crazy high prices when you can enjoy the same meal at home for so much less?
I really cannot get enough of this dish! It is so filling and completely satisfying. So hurry down to your local grocery store and buy yourself a bundle of asparagus. Your stomach will thank you!
With love from my kitchen to yours,
Carrie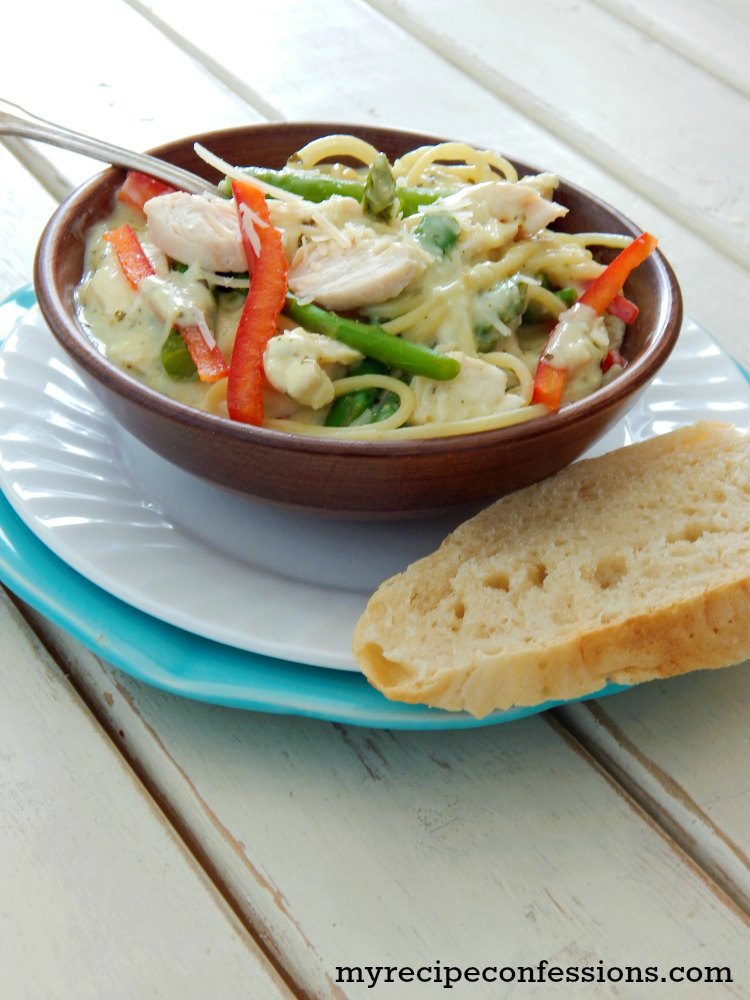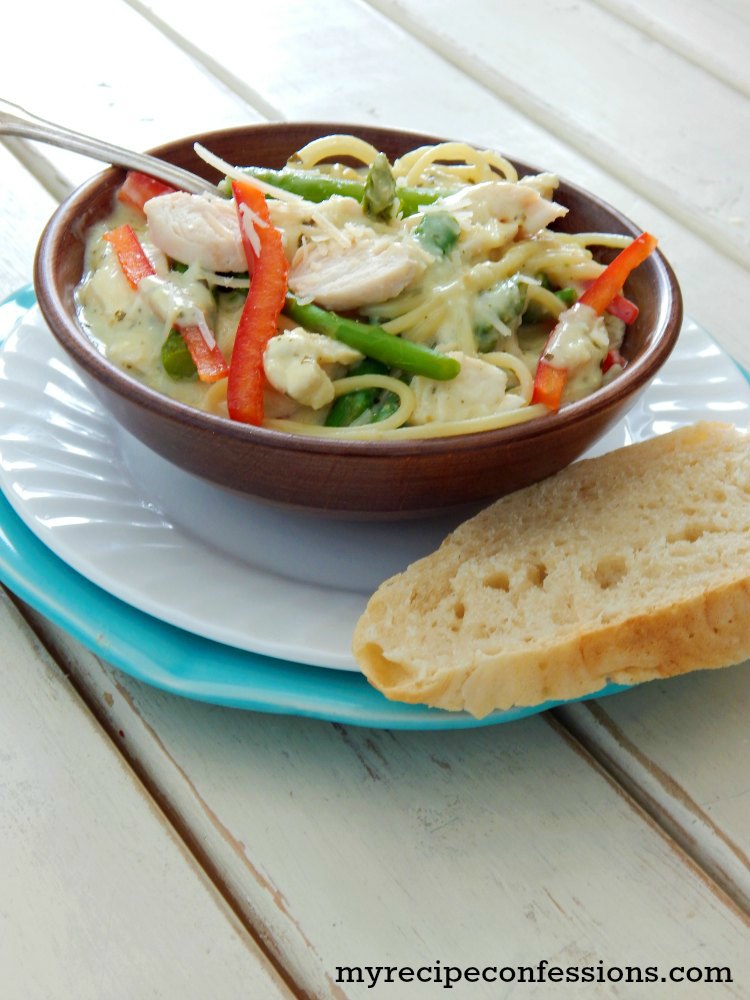 Chicken Asparagus Pasta with Creamy Pesto Sauce
2 cups of chicken breasts, cooked and cut into strips
1 red bell pepper, thinly sliced
2 cups of fresh asparagus
1 medium onion, thinly sliced
1 tbsp. of olive oil
4 cups of chicken broth
4 oz. of  cream cheese
3 tsp. pesto
1/2 cup of parmesan cheese
3 tbsp. cornstarch
2 tbsp. cold water to mix with the cornstarch
4 cups of cooked angel hair pasta
Instructions
1. Wash the asparagus and snap off the woody base by gently bending the asparagus spear a couple times to find the spot that it breaks easily. This is generally in the bottom third of the spear. If you prefer, you can peel off the scales of the asparagus with a vegetable peeler.
2. Place the asparagus in a skillet and cover the spears with 1 inch of water. Cover and bring to a simmer. Cook for 3 minutes or until the asparagus is tender. Strain the water and rinse with cold water to cool down.  Cut into 1 inch segments.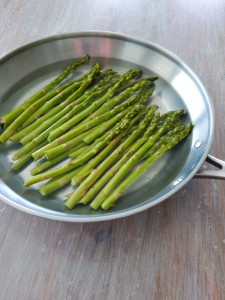 3. Add the onions and peppers in a the saucepan and sauté in the olive oil. Once the vegetables are tender, add the chicken broth, cream cheese, and pesto and bring to a simmer. In a small bowl, mix the cornstarch and water and mix well. Pour the cornstarch mixture into the saucepan. Continue to stir until the sauce starts to thicken. Remove from the heat and stir in the parmesan cheese. Toss the chicken into the sauce and serve over angel hair pasta.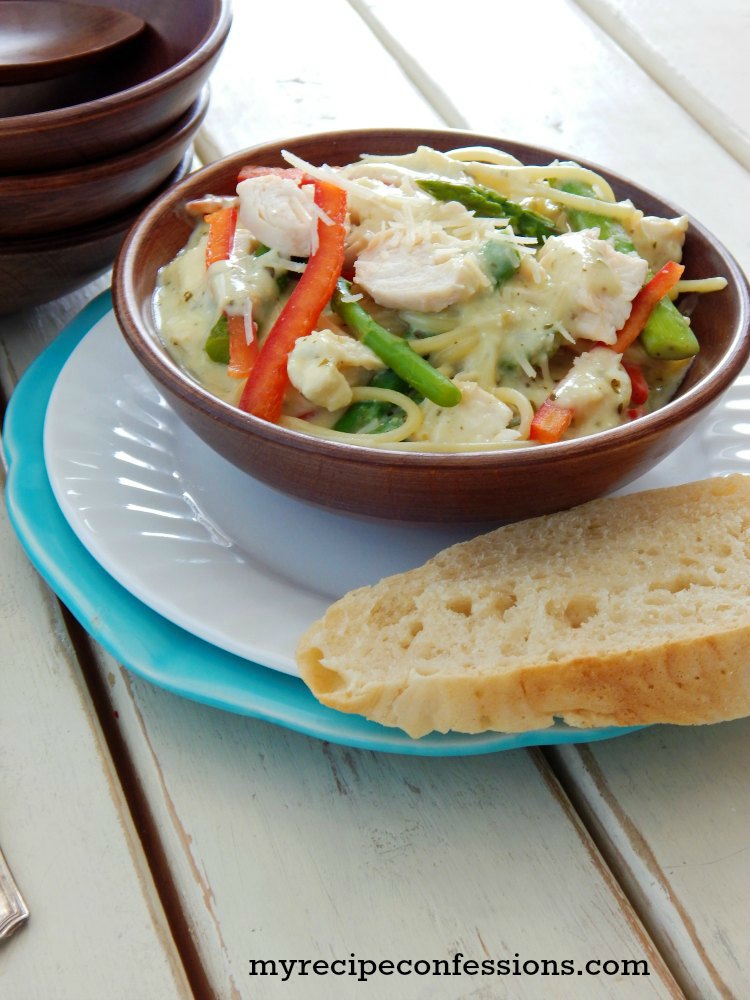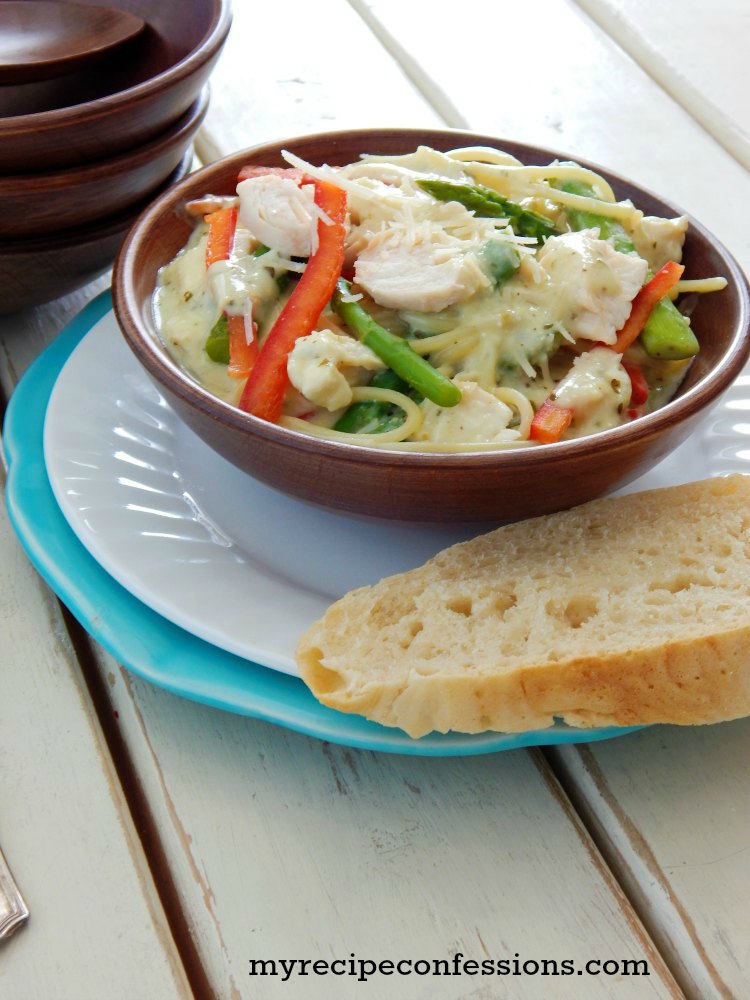 Here are a few other recipes you might enjoy.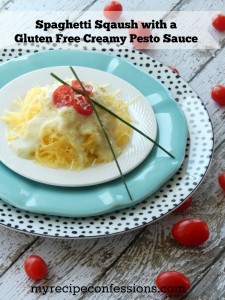 Spaghetti Squash with a Gluten Free Creamy Pesto Sauce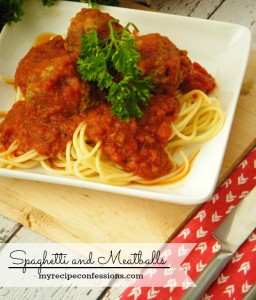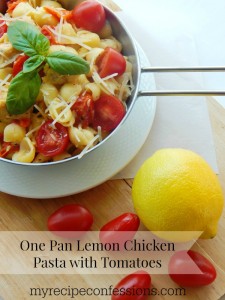 One Pan Lemon Chicken Pasta with Tomatoes