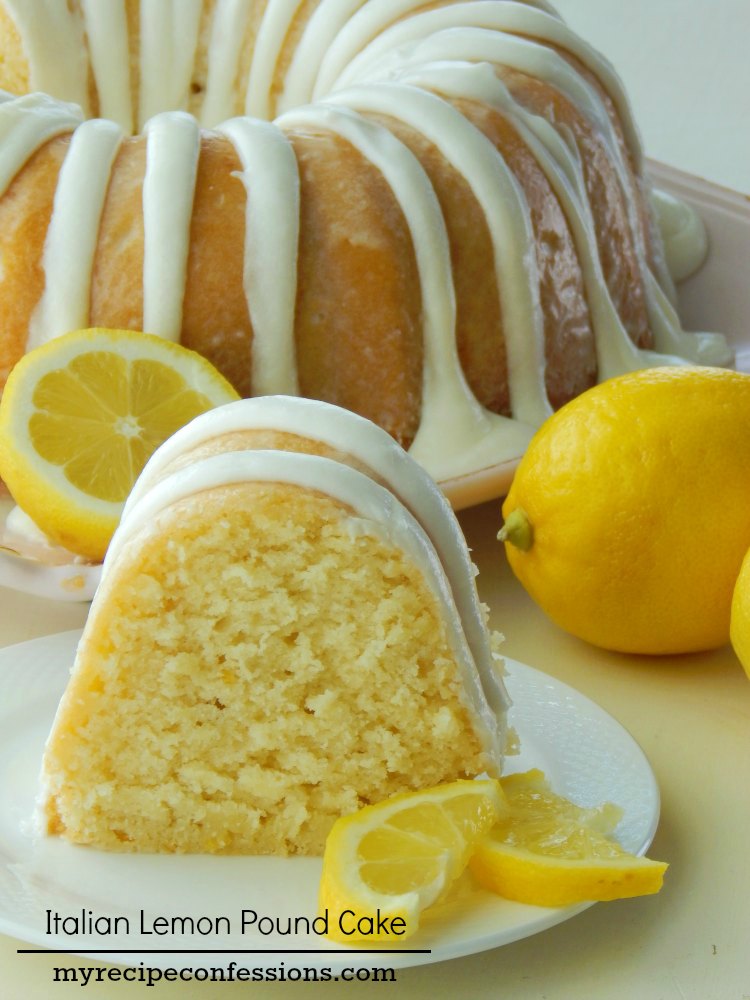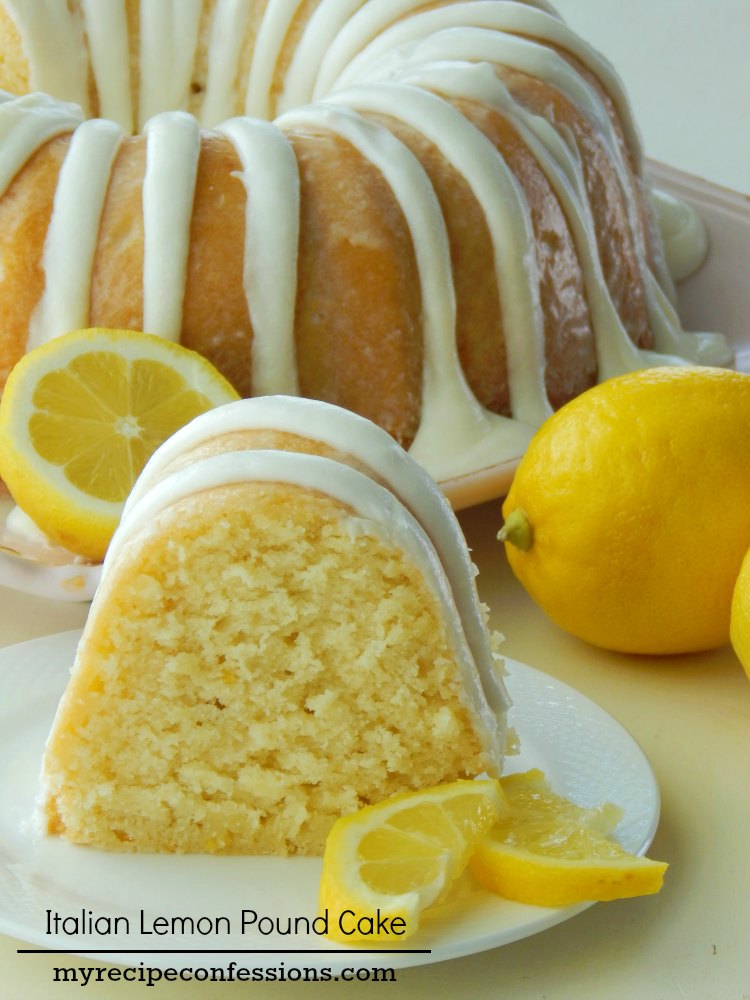 Italian Lemon Pound Cake is the only lemon cake recipe you will ever need!  You are going to love the super moist texture and the rich citrus flavor.
The Italian Lemon Pound Cake is sure to have you hooked after just one bite. It really is that good! Every time I take this cake to a party it is always a huge hit.
Have you ever bit into a lemon dessert and instantly pucker up because the lemon flavor is so overpowering? You don't need to worry about that with this recipe.  It has the perfect balance between sweet and tart, so it is pucker free.
If you have a chance, try making the cake the day before you are going to serve it, because It tastes even better the next day!
Serve this Italian Lemon Pound Cake at a baby or wedding shower or enjoy it while sitting on the back porch on a quiet summer evening.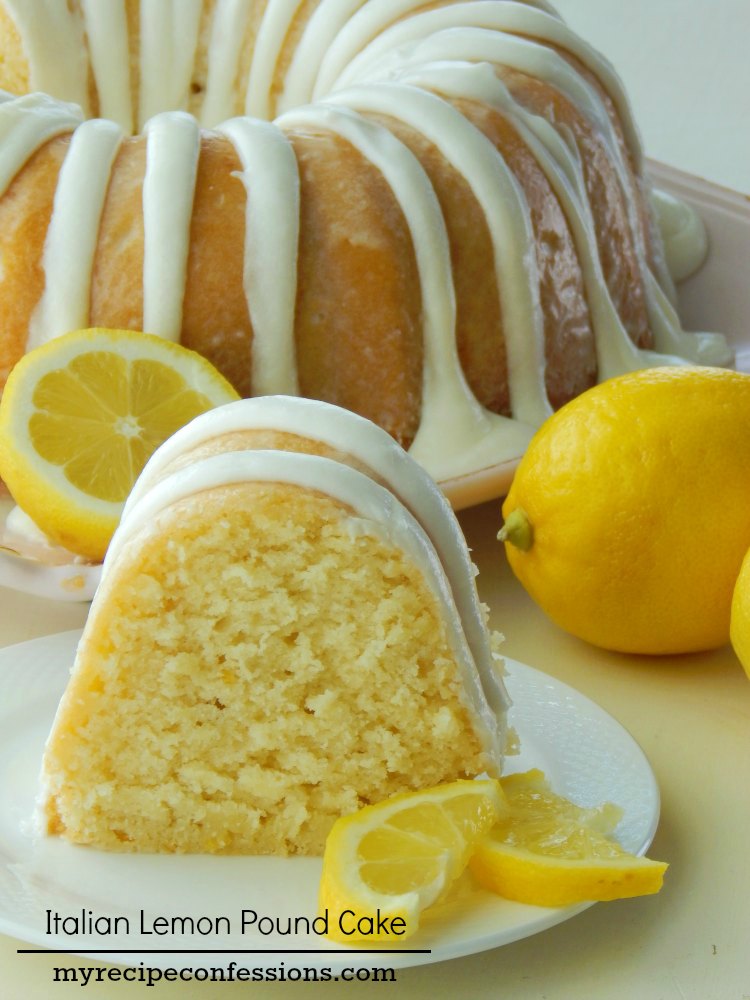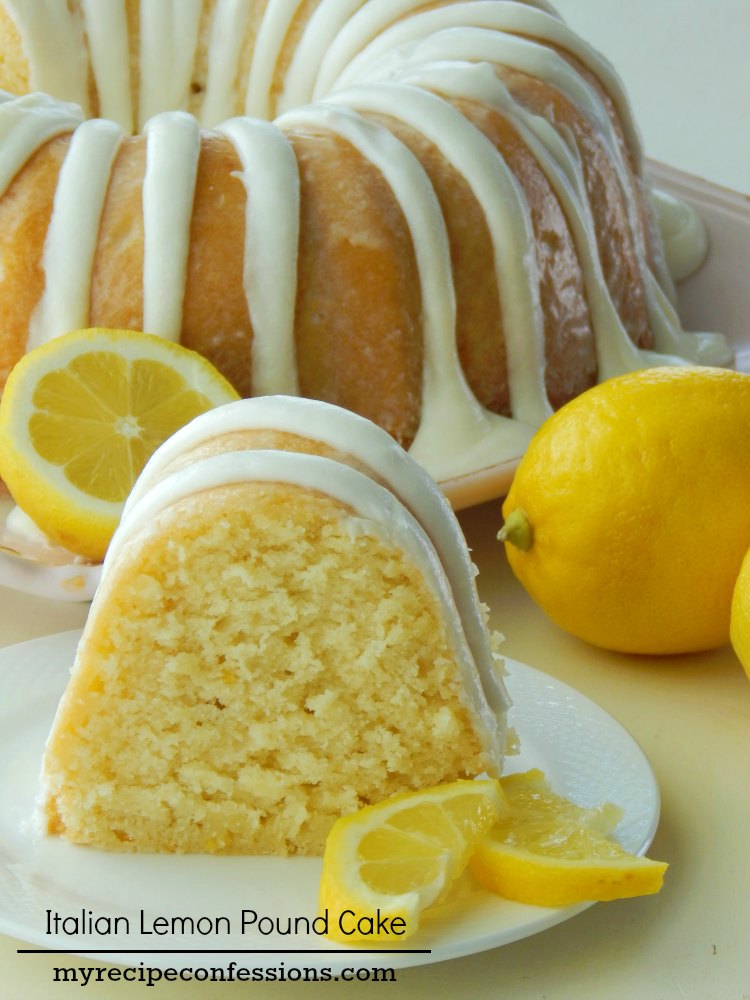 Who am I kidding, this cake would be amazing no matter where you are or who you serve it to.
With love from my kitchen to yours,
Carrie
*This post contains affiliate links which means I receive compensation if you purchase something from these links.
Here are some of the items that I recommend for making this cake.
*UPDATE: I added 1 teaspoon of fresh ginger to the cake batter, because I felt like it needed a little bit of kick to the lemon flavor. It's amazing how much of a difference it makes. Then I omitted the butter from the glaze, because the butter is very temperamental and can curdle. I brush the glaze on the warm cake and once it has cooled down, drizzle the lemon cream cheese frosting over the cake.
Italian Lemon Pound Cake
3 cups all-purpose  flour
1 teaspoon baking powder
1/4 teaspoon salt
1 cup unsalted butter, softened
2 cups sugar
3 eggs
1/2 cup buttermilk
1/2 cup of sour cream
4 tablespoons lemon juice
1 tsp. of fresh ginger, minced
Zest of 2 lemons ( about 2 tbsp.)
1 teaspoon of vanilla
Instructions
Pre-heat oven to 325 degrees
1. Sift flour, baking powder, and salt and set aside. In another bowl, cream butter and sugar until light and fluffy. Beat in eggs, one at a time. Mix in the sour cream, lemon juice, vanilla, ginger, and lemon zest.
2. Mix half of the flour mixture into the butter mixture. Mix in the buttermilk and then add in the remaining flour mixture. Mix just until the flour disappears. Pour the cake batter into a bundt pan that has been generously sprayed with baking spray.
3. Bake for 70 to 80 minutes or until a knife inserted in the center of the cake comes out clean.  Remove the cake from the oven and allow to cool for 5 minutes. Turn the cake over on a cake platter. Spread  the lemon glaze over the warm cake so that the glaze can soak into the cake. Let the cake cool completely and drizzle the lemon cream cheese frosting over the cake.
Lemon Glaze
1 1/2 cup powdered sugar
3 tablespoon lemon juice, at room temperature
1. Whisk the  powdered sugar and lemon juice together and mix until the glaze is smooth.
Lemon Cream Cheese Frosting
4 oz. of cream cheese, softened
1 tbsp. of lemon zest
1/4 cup of lemon juice
2 cups of powder sugar
Mix the all the ingredients together until smooth and creamy.
Here are a few other recipes you might enjoy.