When I worked in the catering department at a large software company, these roasted red potatoes were one of our most requested side dish. The secret to getting the crispy outer layer on the potatoes is to charboil them before you roast them.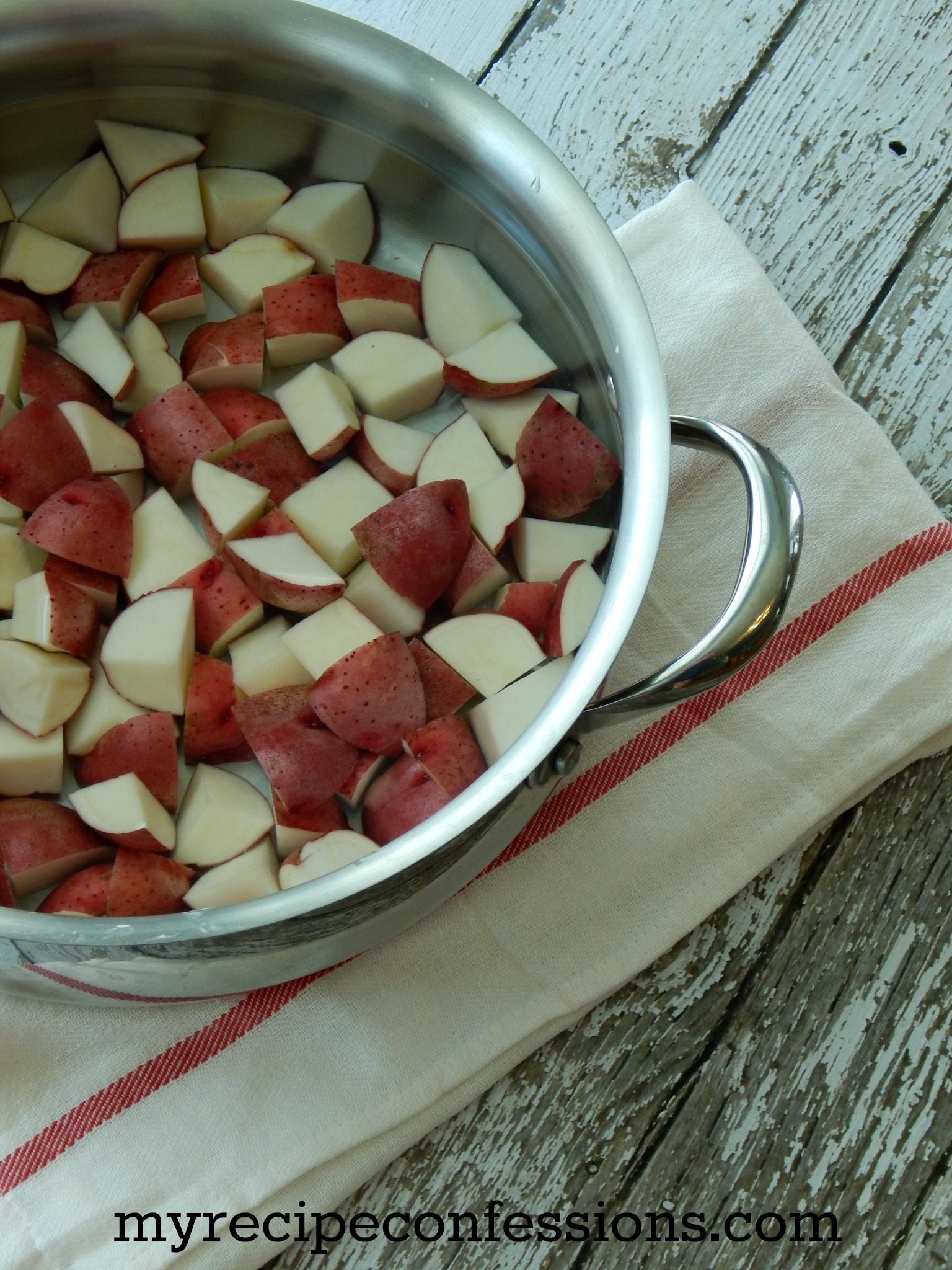 I love red potatoes and they are a perfect side to just about any entrée. You can switch the fresh herb combination up to better fit your entrée. I just used what I had on hand.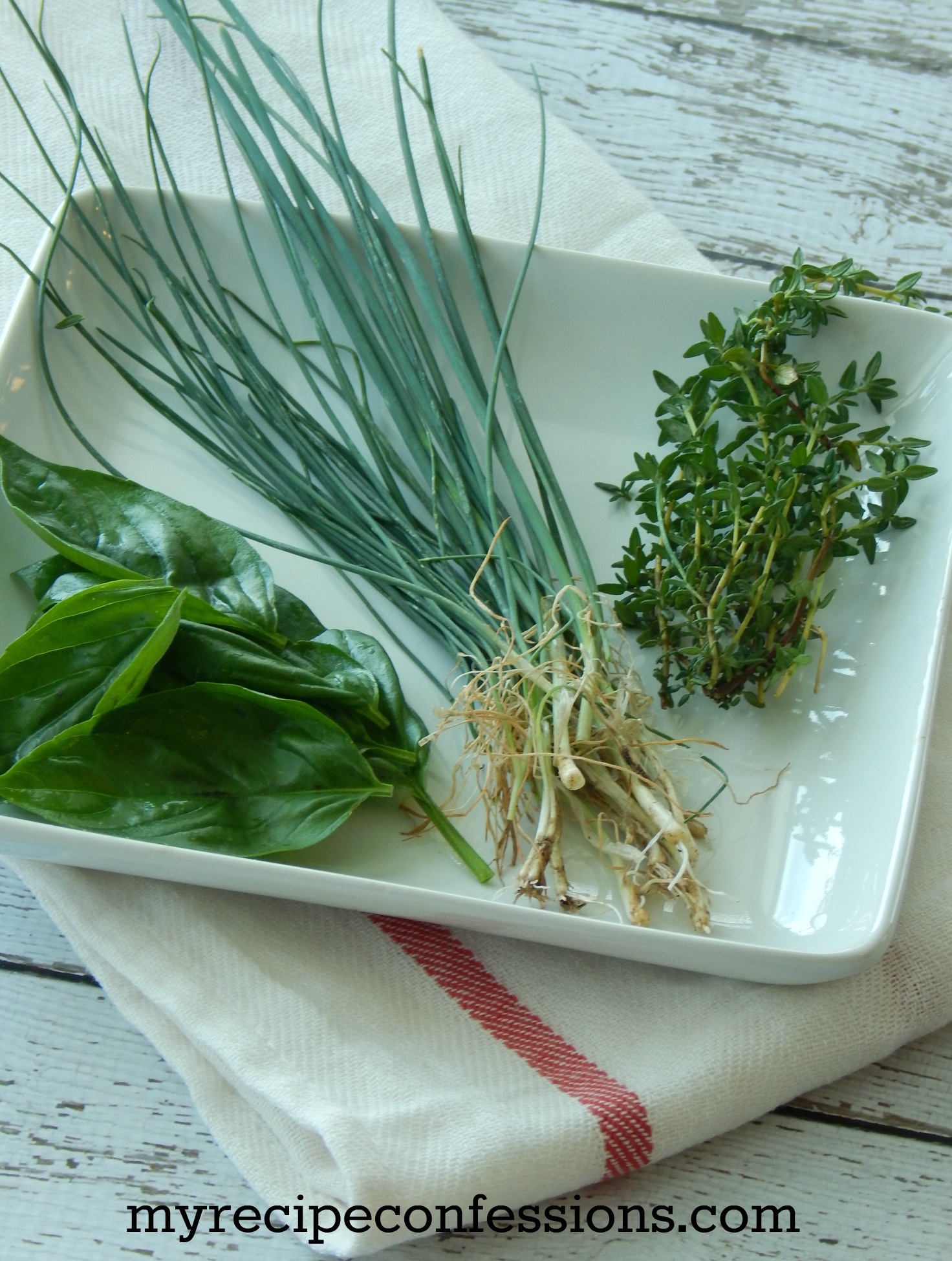 The freshly melted parmesan cheese on the potatoes takes them to a whole new level of awesomeness!
I know you are going to love them. So go ahead and give them a try!
Until next time,
Carrie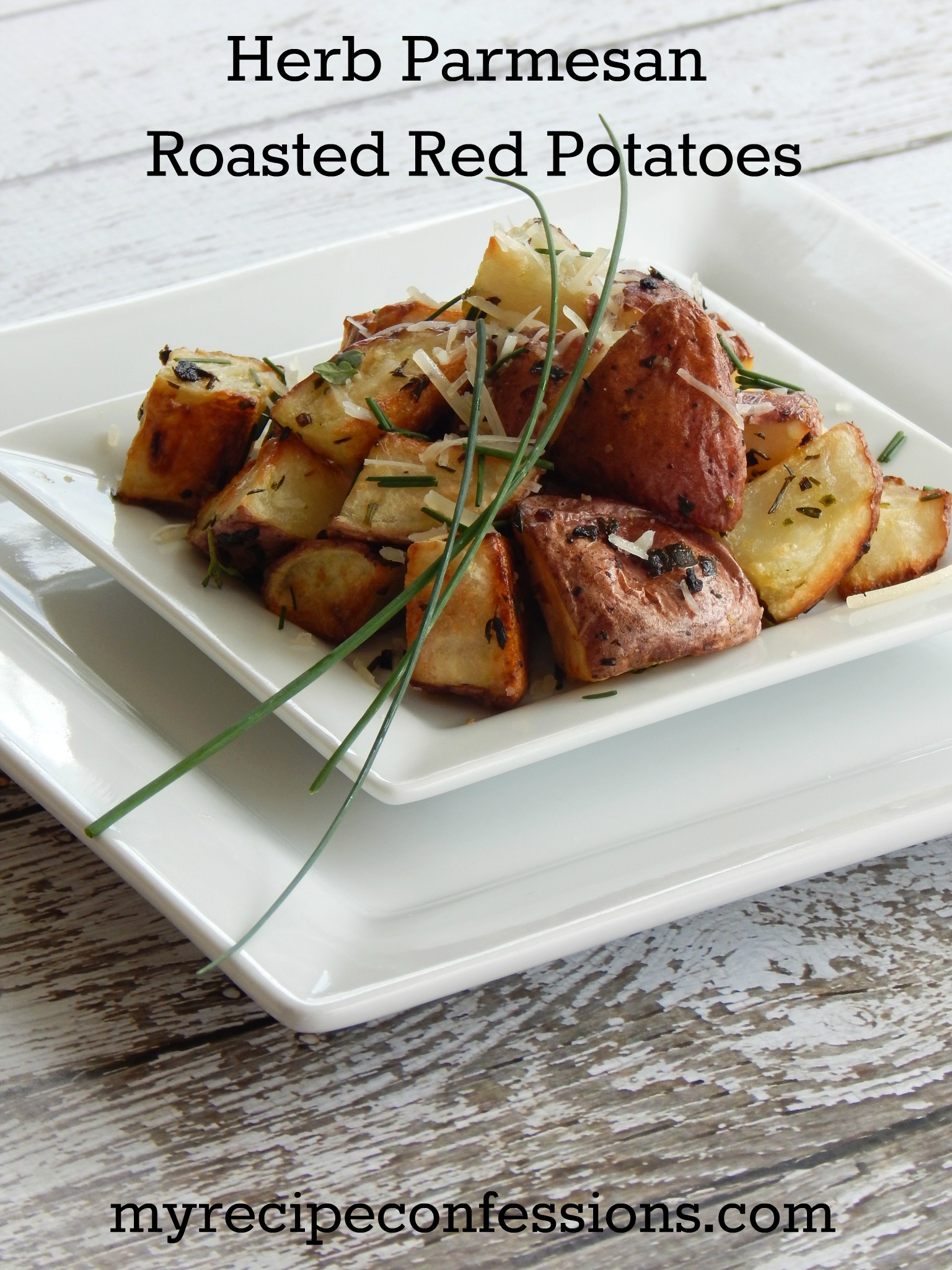 Herb Parmesan Roasted Red Potatoes
2 lbs. of baby red potatoes
1 tbsp. fresh basil
1  1/2 tbsp. fresh chives, chopped
1 tbsp. of fresh thyme
1 tbsp. olive oil
1 tsp. kosher salt
1 tsp. garlic, minced
1/4 cup of shredded parmesan cheese
Instructions
Preheat oven to 425
1. Wash and cut the potatoes into 1 inch cubes. Place the potatoes in a medium sized sauce pan and fill with water until the water just barely covers the potatoes. Parboil the potatoes on medium high heat for 4 to 5 minutes or until the first layer of the potatoes are soft. Drain all the water from the sauce pan. Add the olive oil to the potatoes and toss to evenly coat. Sprinkle the kosher salt evenly over the potatoes.
2. Evenly spread the potatoes out on a baking sheet and place in the oven. Roast the potatoes for 20 minutes.  Sprinkle the fresh herbs on the potatoes and toss.  Return them to the oven for another 20 minutes or until the potatoes are a golden brown and fork tender.
3. Remove the potatoes from the oven and sprinkle the parmesan cheese over the top.