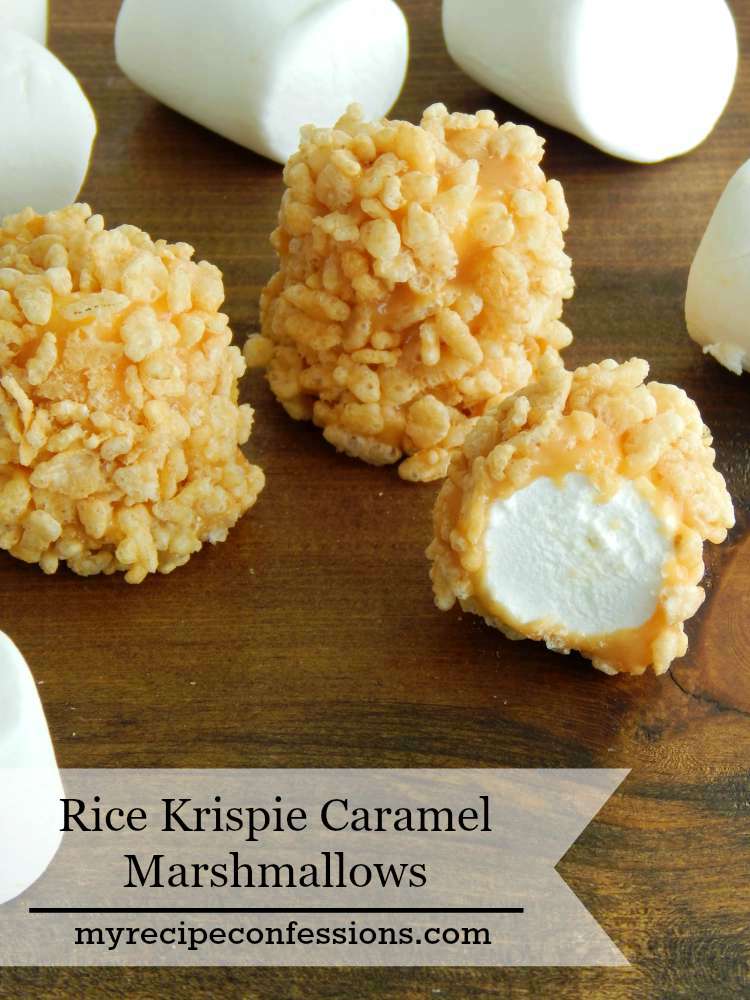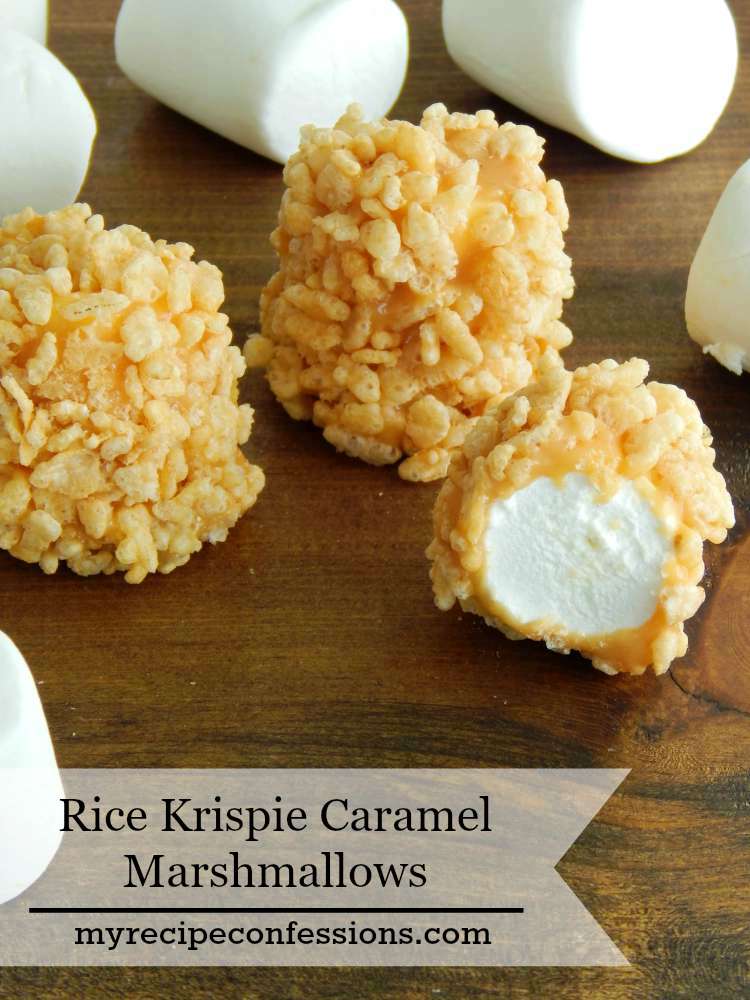 Oh my, these Rice Krispie Caramel Marshmallows are trouble! You better make them when you have plently of other people around to share them with because it is hard to eat just one. Seriously, how can you stop with just one gooey marshmallow dipped in a rich caramel and then rolled in rice krispies.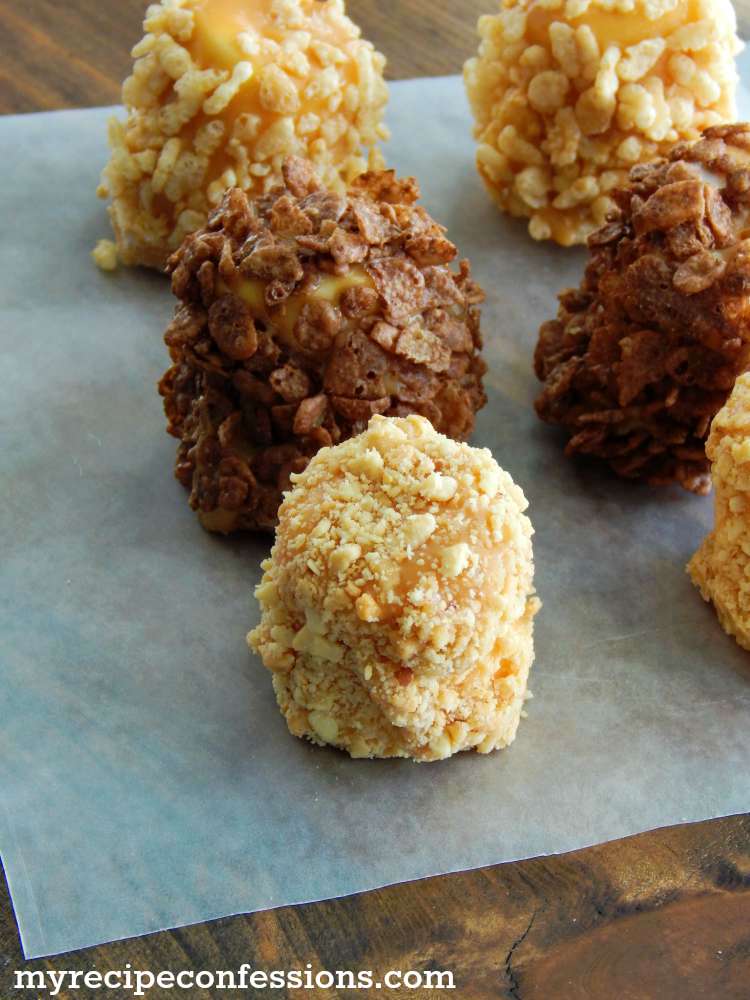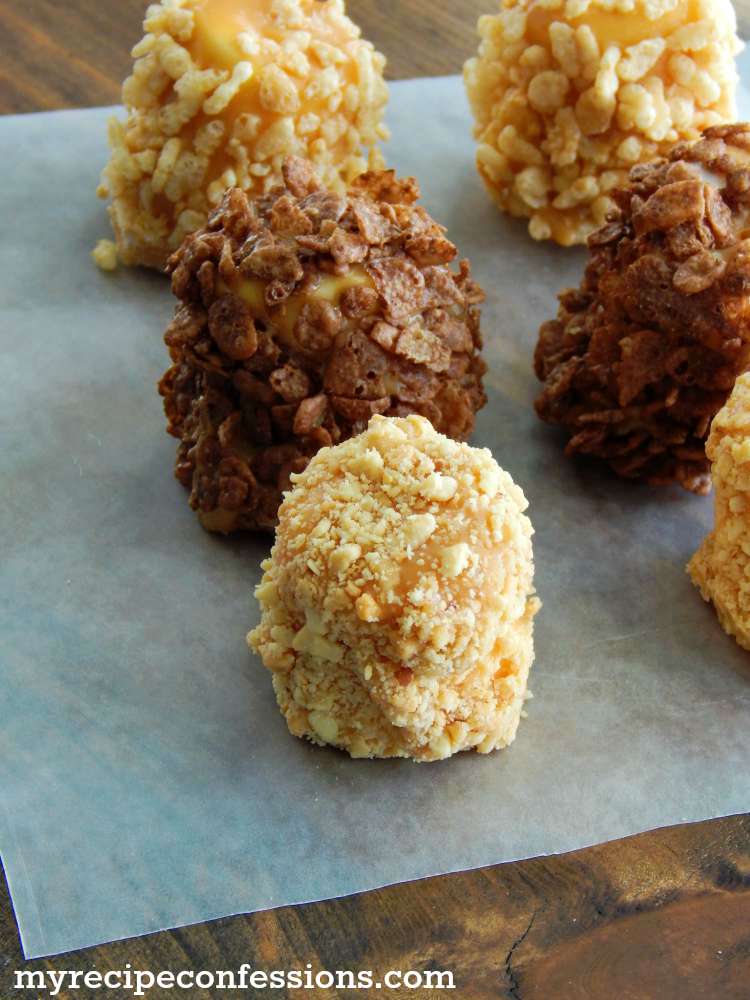 I went to a party at my cousin Erin's house a few years ago. One of the goodies she had were these amazing marshmallows. Of course, I asked for the recipe and the rest is history.
Curiosity got the best of me when I was making a batch of these lovelies and I had to try a few different variations. I rolled some marshmallows in chocolate rice krispies and some in chopped peanuts. I also think it would be really good to drizzle chocolate over the top of the marshmallows. The possibilities are endless with this recipe.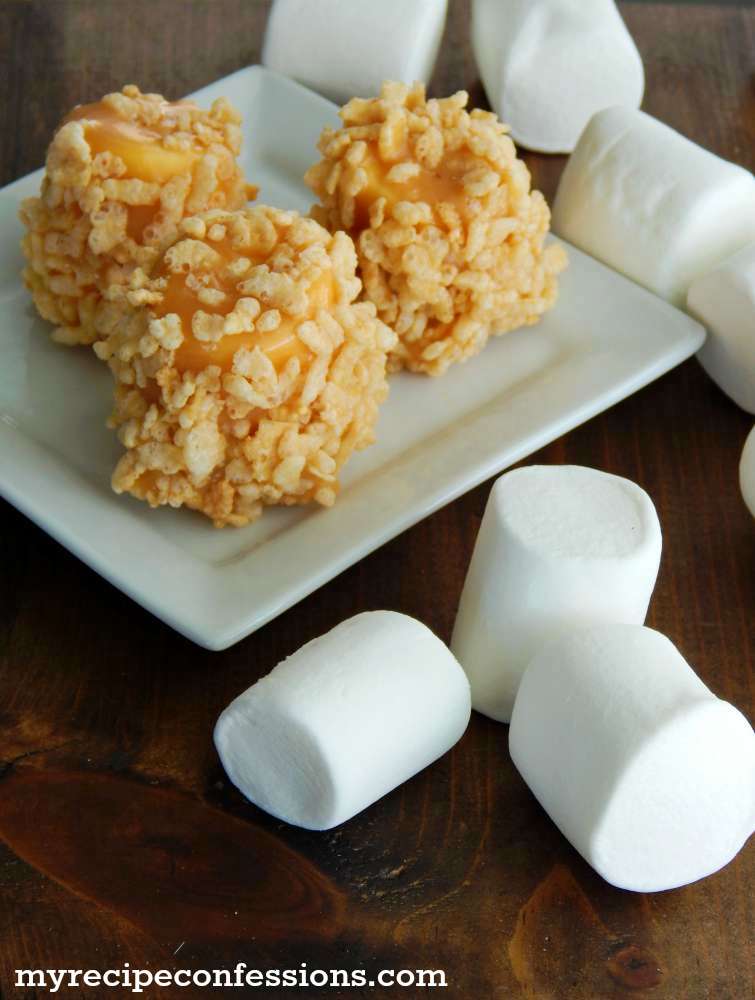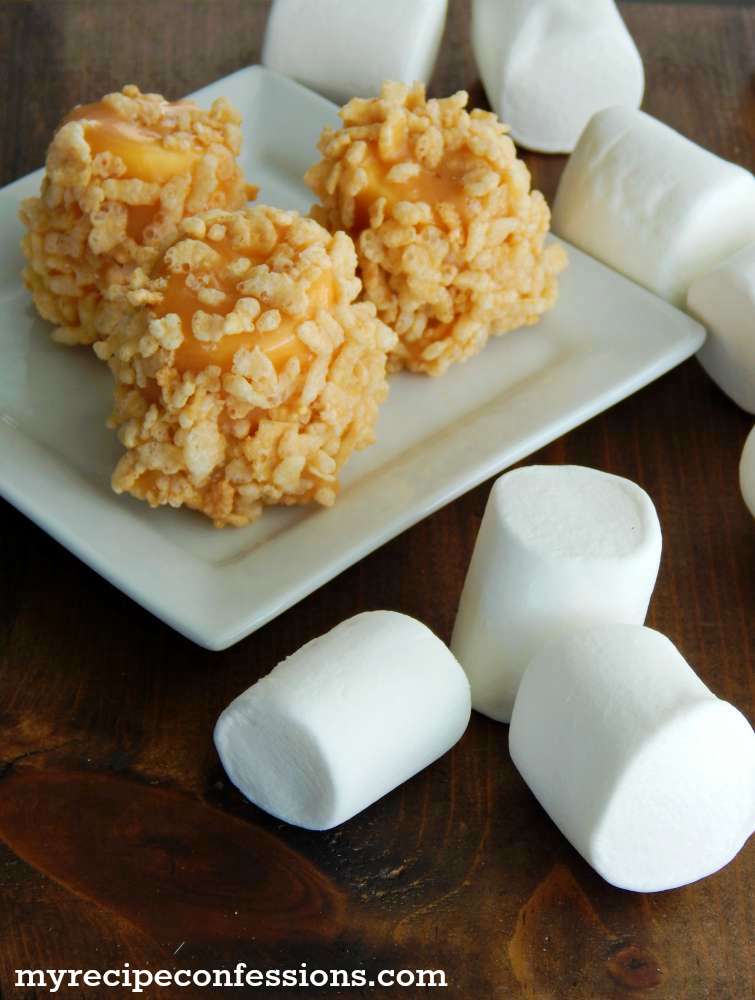 So let your family join in the fun and see who can come up with the tastiest combination.
With love from my kitchen to yours,
Carrie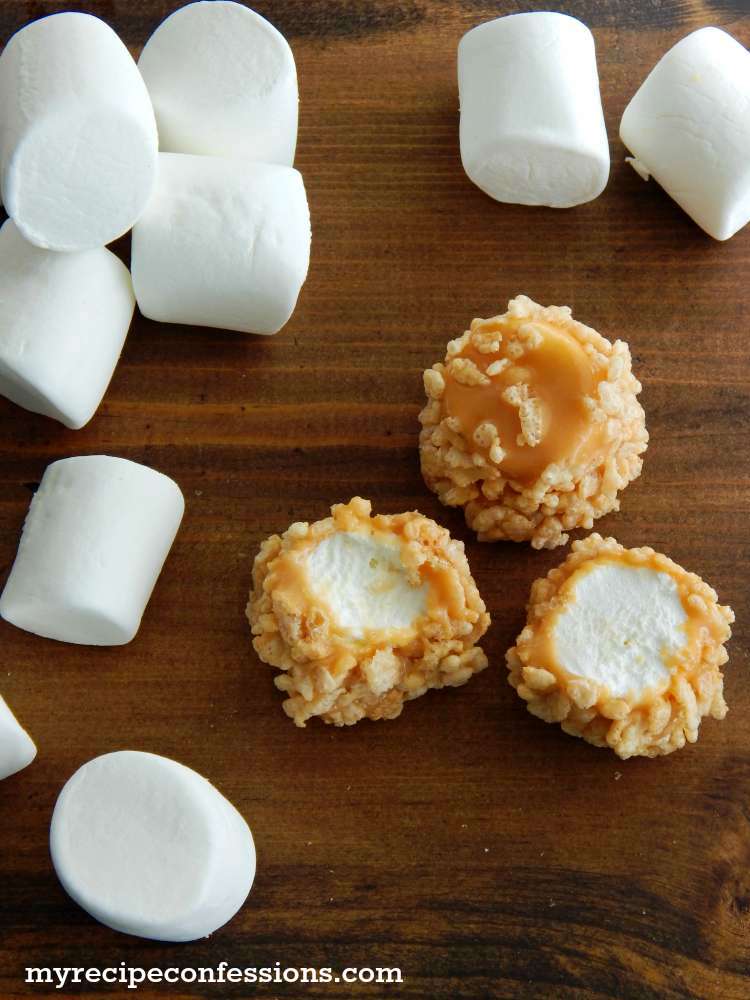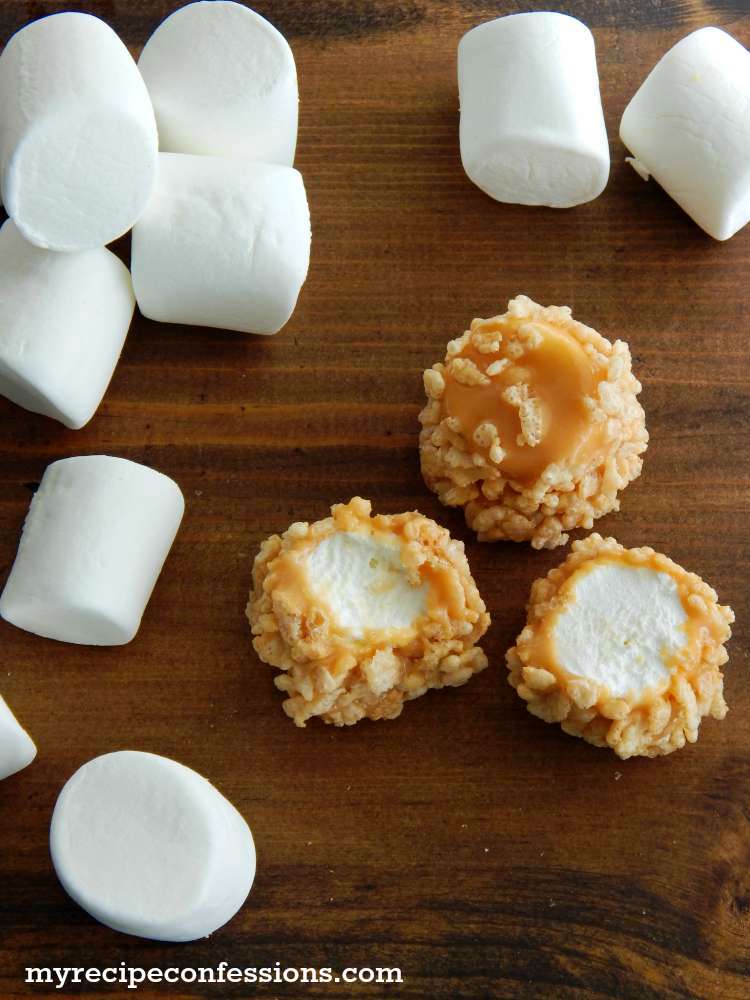 Rice Krispie Caramel Marshmallows
1 can of sweetened condensed milk
1 (11 oz.) bag of Kraft caramel bits
2 tbsp. of butter
1/2 tsp. of vanilla extract
1 (16oz.) bag of large marshmallows
7 cups of rice krispies
wax paper
toothpicks
Instructions
1. Place the rice Krispies in a shallow baking dish and set aside. Over medium-low heat, melt the butter, vanilla extract, sweetened condensed milk, and caramel bits together while stirring constantly until smooth and creamy.
2. Stick a toothpick  into the top of the marshmallows. Carefully dip the marshmallow into the caramel.  Hold the marshmallow above the pan to allow any excess caramel  to drip of the marshmallow. Roll the marshmallow in the rice krispies until coated completely.
3. Place the marshmallow on the wax paper to cool. Repeat this process with the remaining marshmallows.
Here are a few other recipes you might enjoy.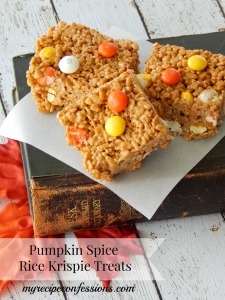 Pumpkin Spice Rice Krispie Treats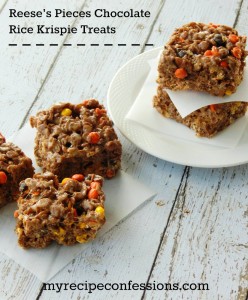 Reese's Pieces Rice Krispie Treats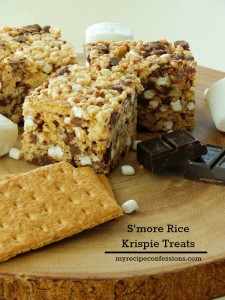 Rice Krispie Caramel Marshmallows-These tasty treats are the best! This quick and easy to follow recipe is a great activity for the kids to help with. The hardest part is trying to eat just one!