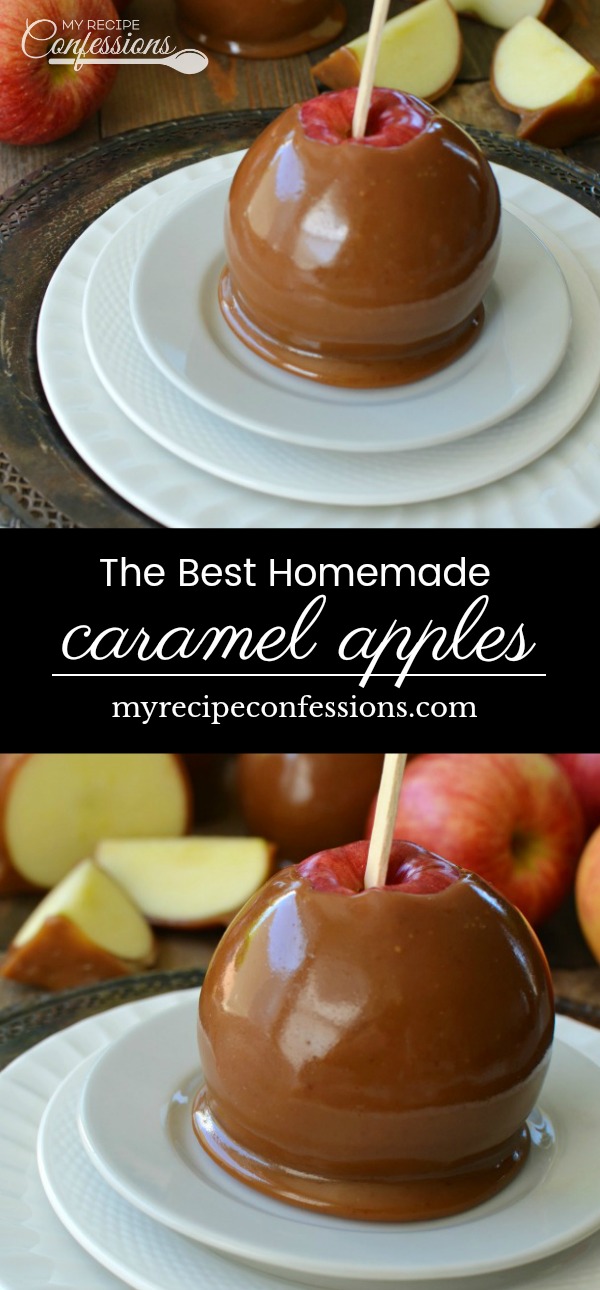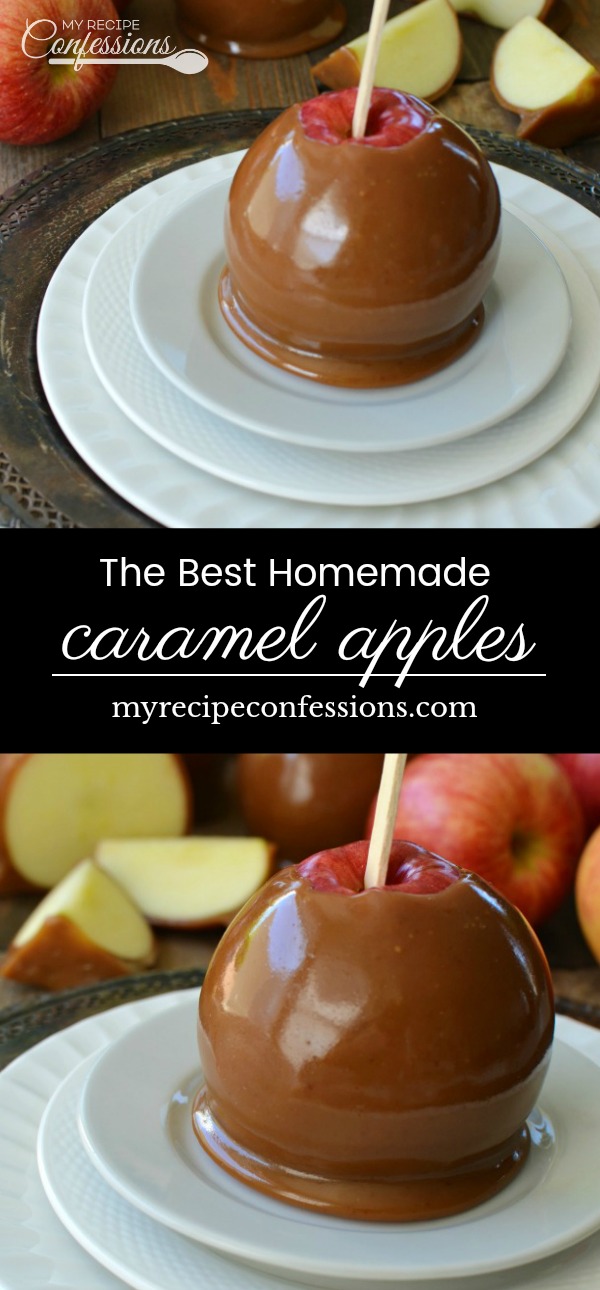 The Best Homemade Caramel Apples recipe is the only recipe you will ever need! The caramel is soft and smooth with a rich deep flavor. Don't pay a fortune on the over priced caramel apples when you can make your own at home for a lot less. The Best Homemade Caramel Apples are not only delicious they are very easy to make too. I made batch after batch of caramel to get the recipe just right because I am very picky when it comes to my caramel apples! I want the caramel to be soft, but not so soft that it slides off the apple and pools at the bottom. I don't want it so hard that you can't bite into the apple.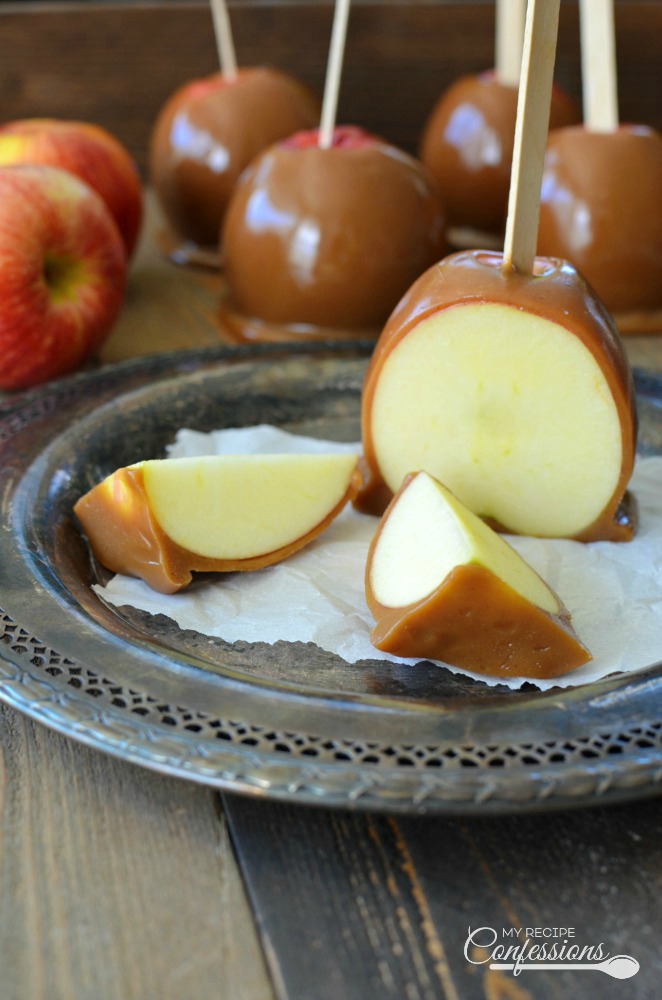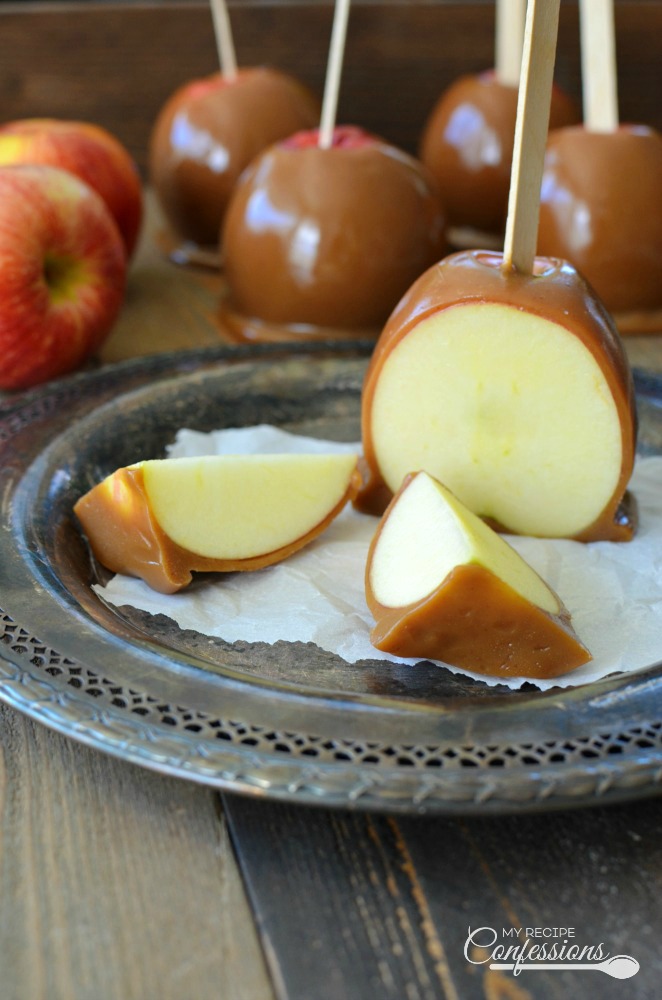 I want the flavor to be a deep caramel but not so rich that I get an instant headache after one bite. I want the apple to be crisp and fresh. Mushy or grainy apples make me cringe (I'm sure all my Cope cousins know what I am talking about).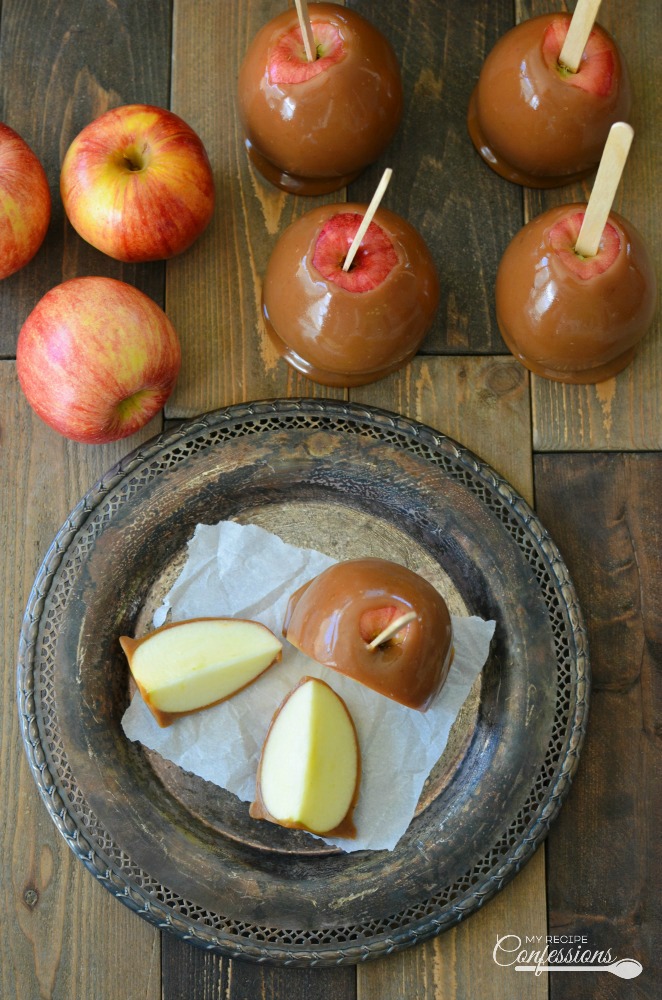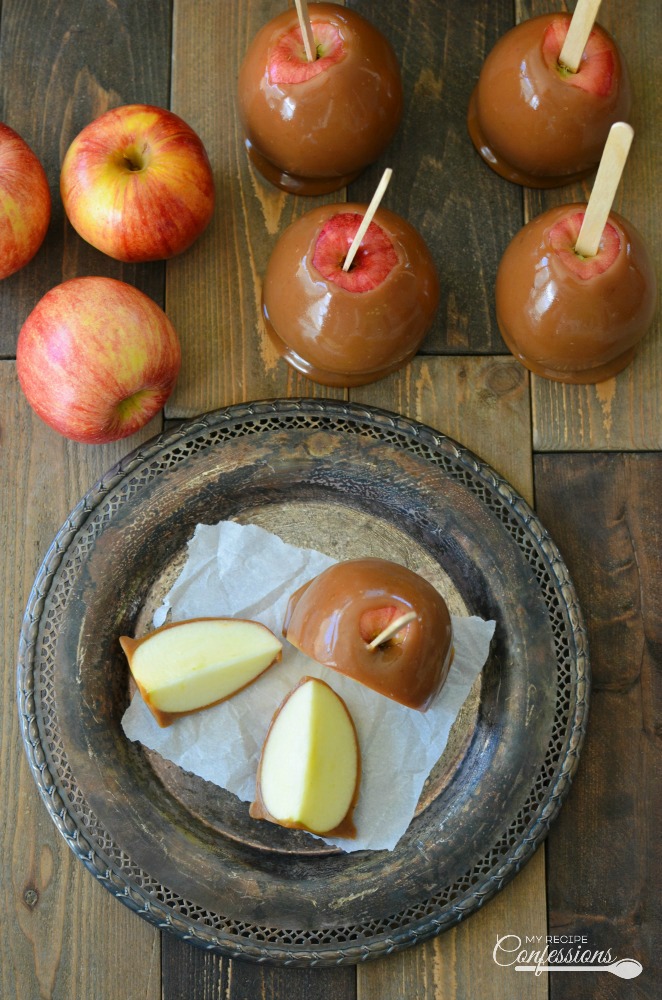 So after 7 batches of caramel, I finally figured out how to make The Best Homemade Caramel Apple! I am so excited to share this recipe with you so that you can enjoy some homemade caramel apples with your family and friends.
You can find my tips and tricks for caramel apples here.
You can find my list of 14 Mouthwatering Caramel Apple Flavor Combinations here.
With love from my kitchen to yours,
Carrie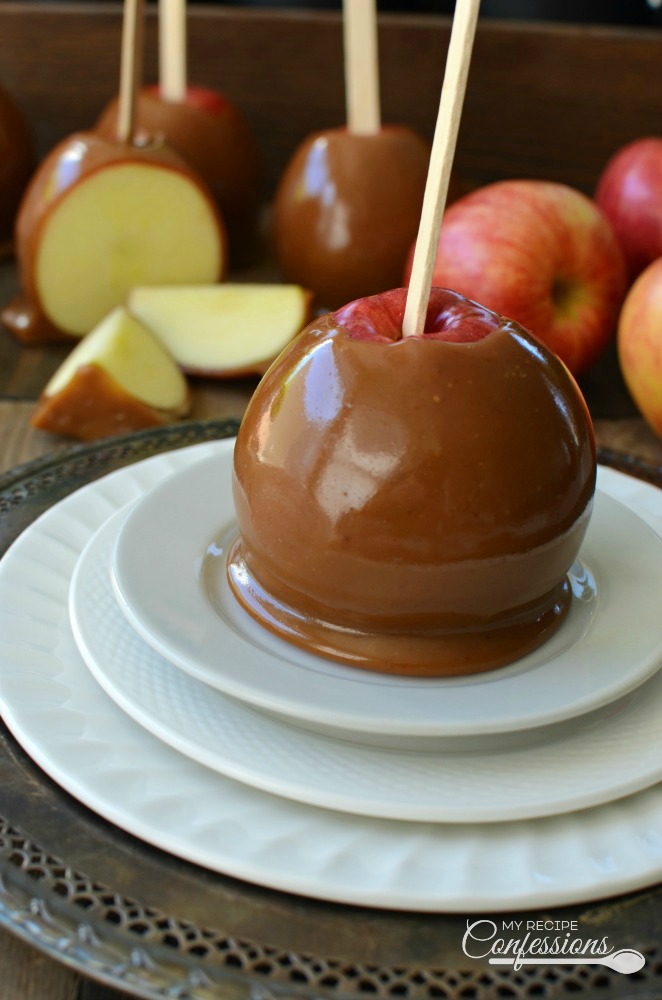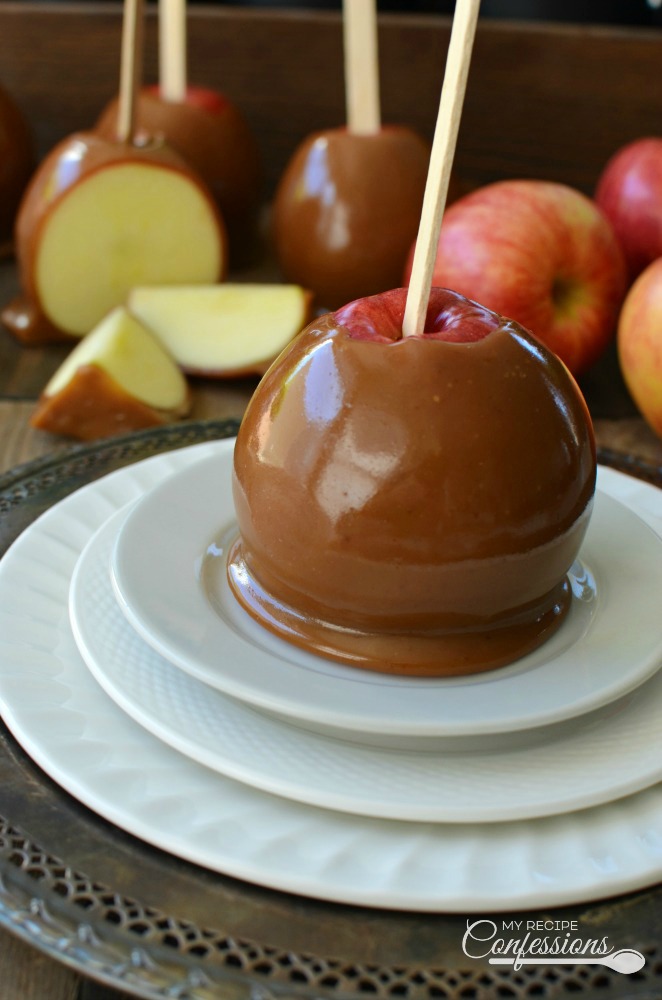 The Best Homemade Caramel Apples
12 small granny smith or gala apples or 10 large granny smith or gala apples
1 cup of butter (unsalted)
2 ¼ cup of brown sugar, packed
1 cup of corn syrup
1 can of sweetened condensed milk
¼ tsp. salt
1 tsp. vanilla
2 tbsp. of heavy cream
Supplies:
10 to 12 popsicles sticks or small dowels
Parchment paper
Candy thermometer
Instructions
Wash the apples with hot water and dry completely. Turn the apple upside down and press the popsicle stick or dowel into the apple. Line a baking sheet with parchment paper.
In a heavy sauce pan, melt the butter over medium high heat. Whisk in the brown sugar, corn syrup, salt, and sweetened condensed milk.
Once the caramel comes to a full rolling boil, whisk it constantly until it reaches the soft ball stage (234 degrees).
Remove the caramel from the heat and whisk in the vanilla and heavy cream. Place the pan on a hot pad and let it cool down for 3 minutes.
Tip the pan and hold it on an angle. Then dip the apple in the caramel and twist it slowly to coat the apple completely.
Let the excess caramel drip off of the apple. Roll the apple in candy of your choice and place it on the parchment paper for 5 to 10 minutes or until the caramel sets up. The candy is optional. They are amazing with only the caramel.
Here are a few other recipes that you should try.