Chocolate, Pudding, Recipe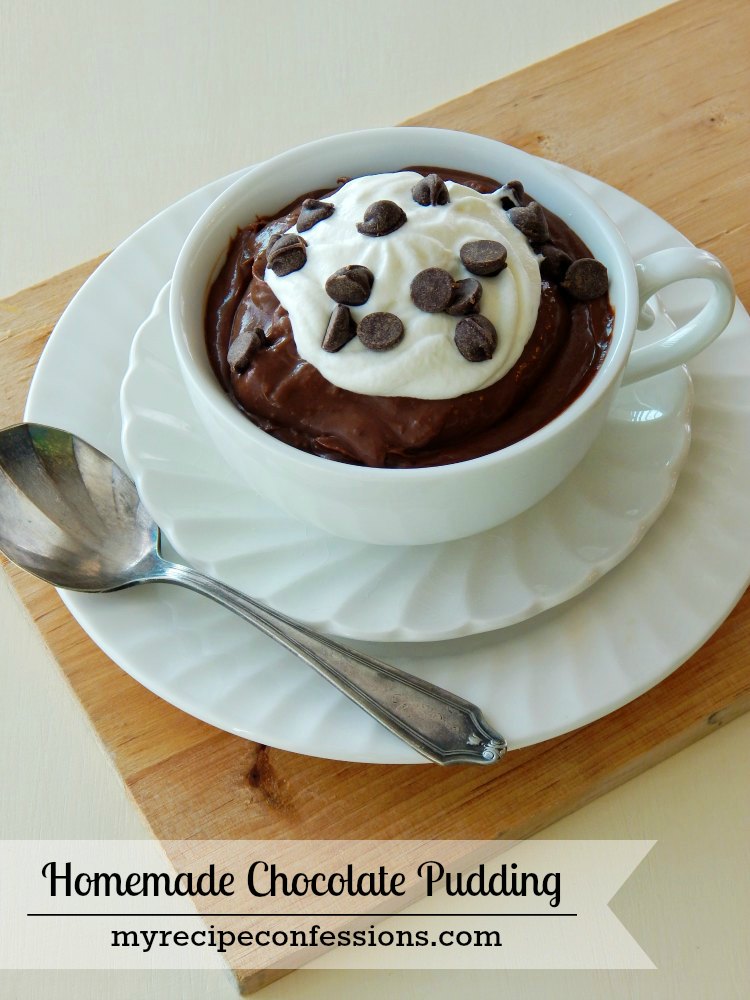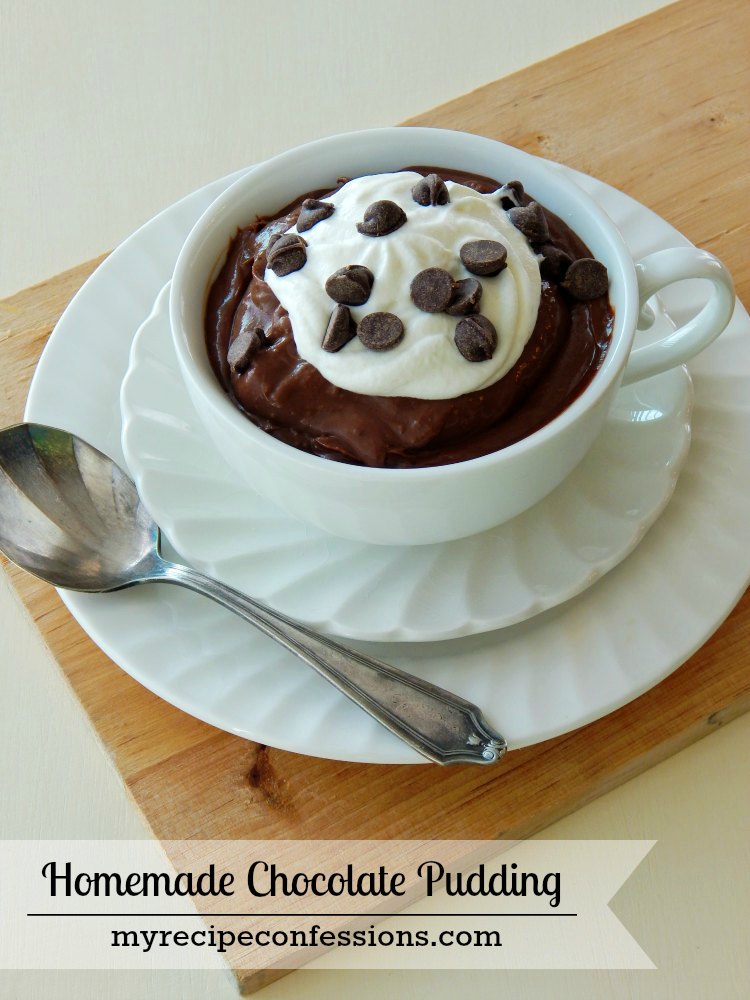 Of course when you have a amazing vanilla pudding recipe, you have to have a fabulous chocolate pudding recipe as well. I just added an unsweetened chocolate bar to the vanilla pudding recipe and walla, this recipe was born.
This Homemade Chocolate Pudding is so creamy and silky smooth. It beats out the store bought pudding cups any day! Add a little whipped cream and some fresh berries on top and you have a huge hit that everybody will ooh and ah over.
WIth love from my kitchen to yours,
Carrie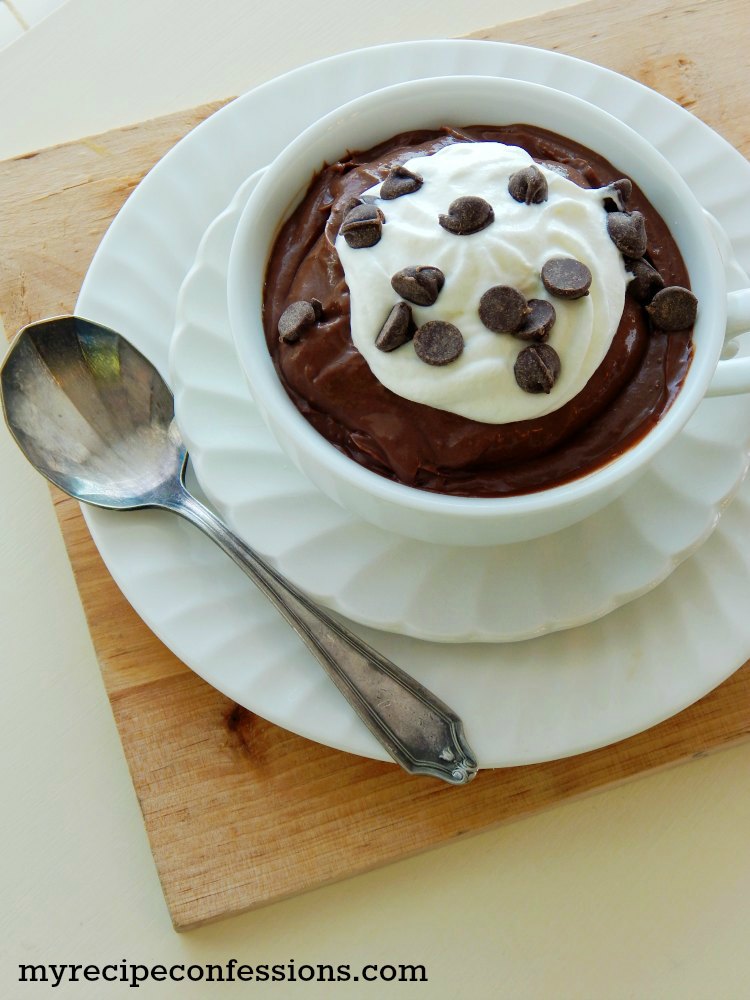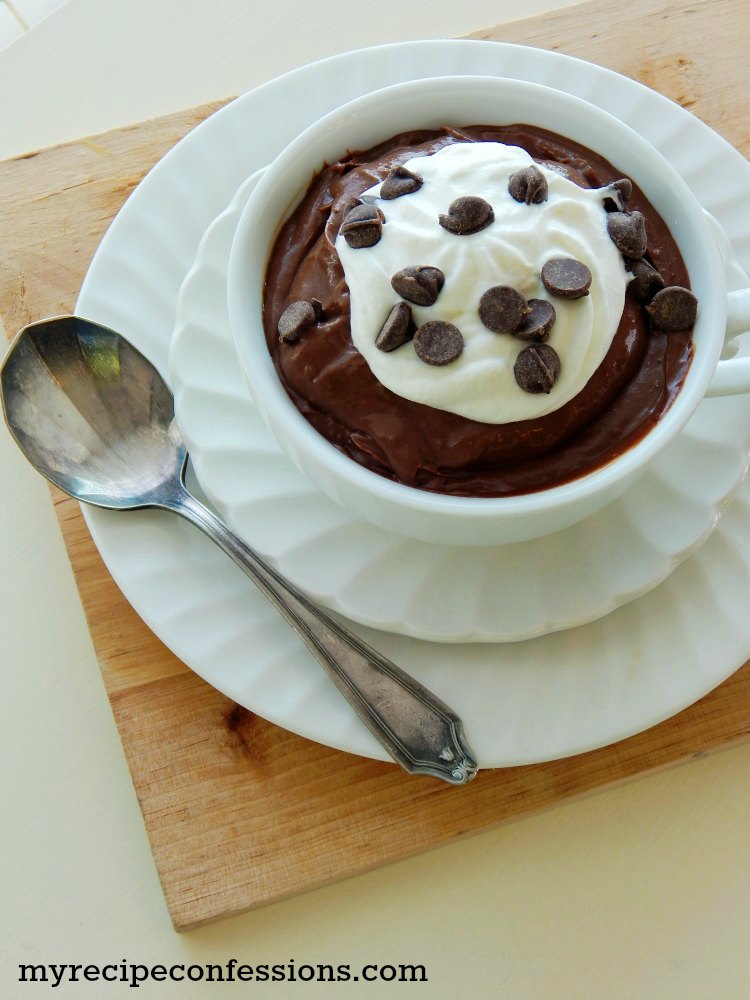 Homemade Chocolate Pudding
1 cup of granulated sugar
2 tbsp. of cornstarch
3 cups of half and half
4 oz. of unsweetened chocolate bar
4 egg yolks, lightly beaten
1/4 tsp. of salt
1 tbsp. of unsalted butter
2 tsp. of vanilla
Instructions
1. In a medium heavy saucepan, whisk the sugar and cornstarch together. Add the half and half and unsweetened chocolate bar.  Cook and gently stir over medium-high heat until thick and bubbly. Turn heat down to medium, continue to cook and stir 2 minutes more. Remove from heat.
2. In a bowl, gradually stir 1 cup of half and half chocolate mixture from the sauce pan with the egg yolks.
3. Slowly whisk the egg yolk mixture into the half and half chocolate mixture in the saucepan. Bring to a gentle boil. Cook and stir 2 minutes longer. Remove from heat and stir in the butter, salt, and vanilla. Pour the chocolate pudding into 6 individual serving bowls. Cover surface of the pudding with plastic wrap. Let stand for 45 minutes. Serve warm or chill up to 24 hours before serving. Top pudding with whipped cream and fresh fruit.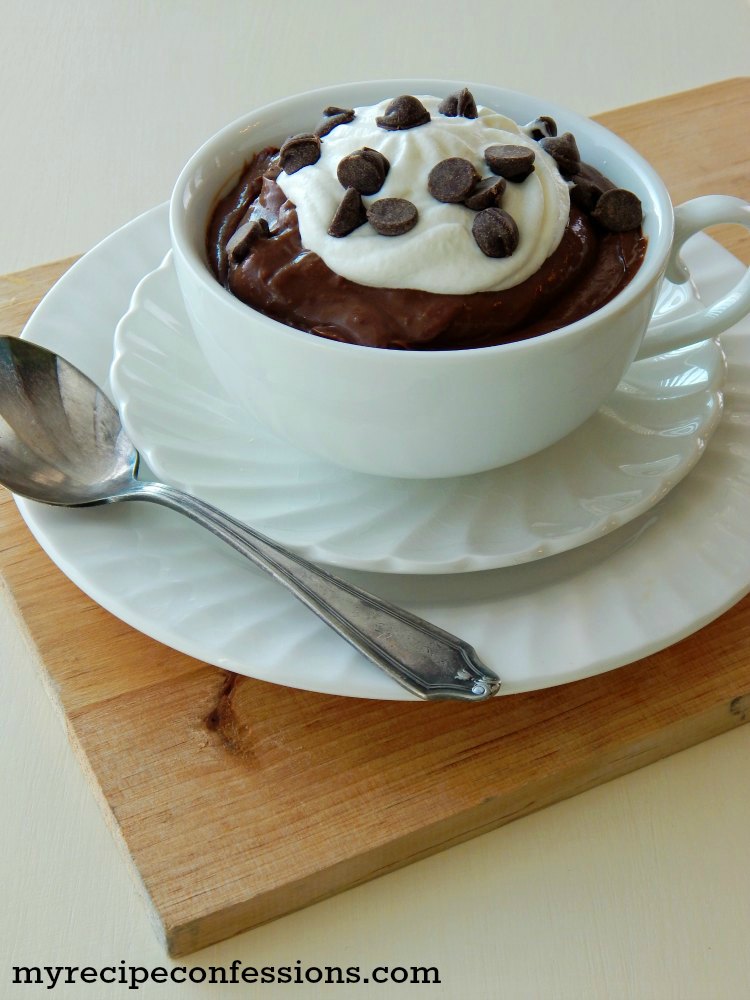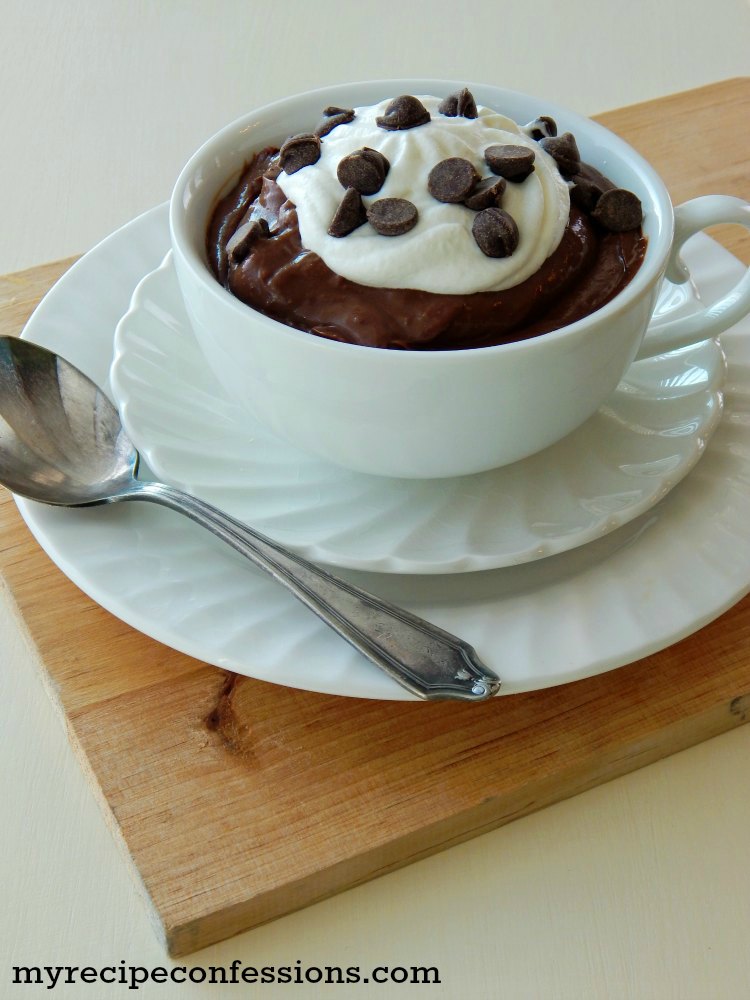 Here are a few other recipes you might enjoy.