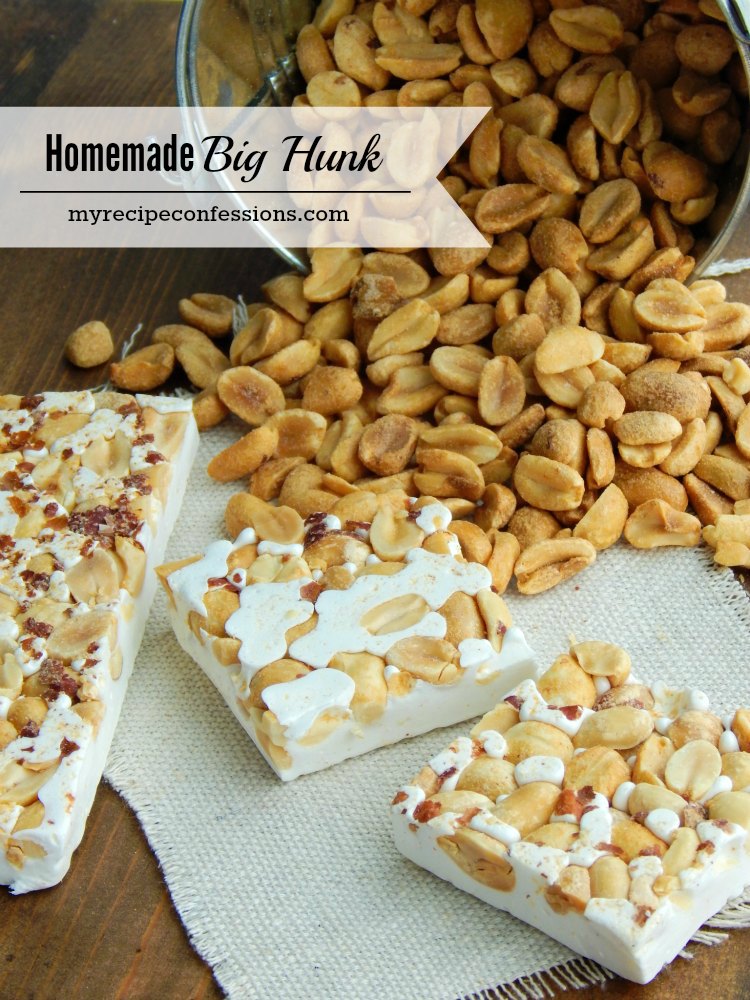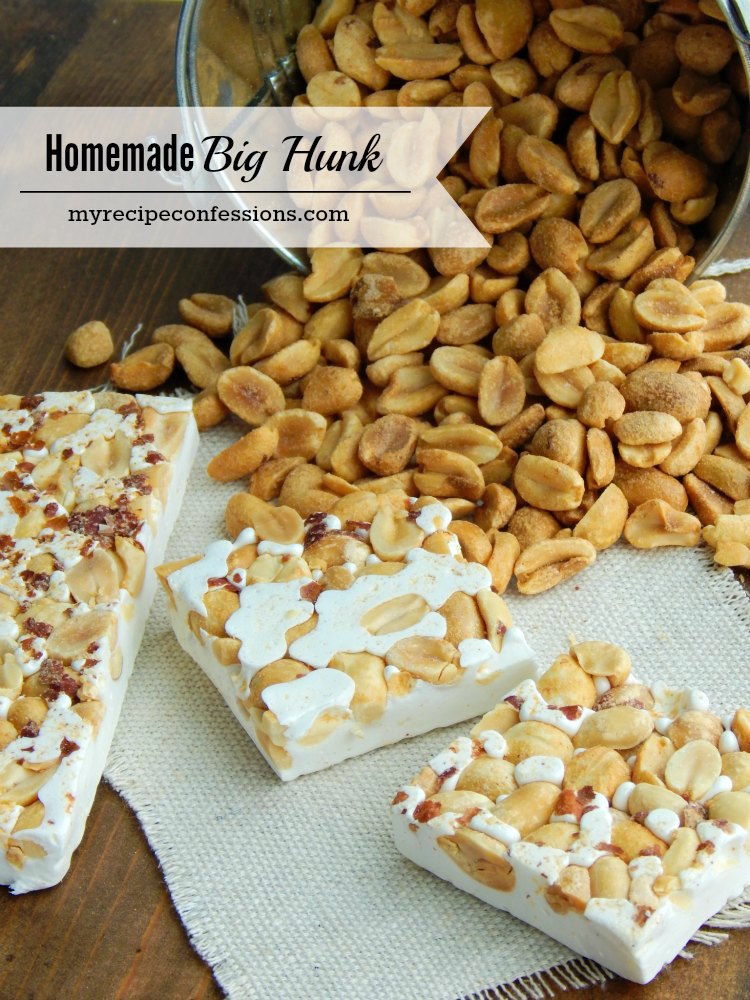 My neighbor Nancy brought us some of this candy for Christmas. As soon as I tasted it, I texted her and asked for the recipe. I couldn't stop thinking about it so the next morning I ran to the store to buy the ingredients. This recipe makes a large pan and I couldn't keep my hands off of it. So I started giving it away to everybody around me.
This candy is incredible! I love that it so soft and chewy. If you wrap it tight, it will stay soft for days.
Each batch makes a full baking sheet of candy. This means that there is more than enough to share.
With love from my kitchen to yours,
Carrie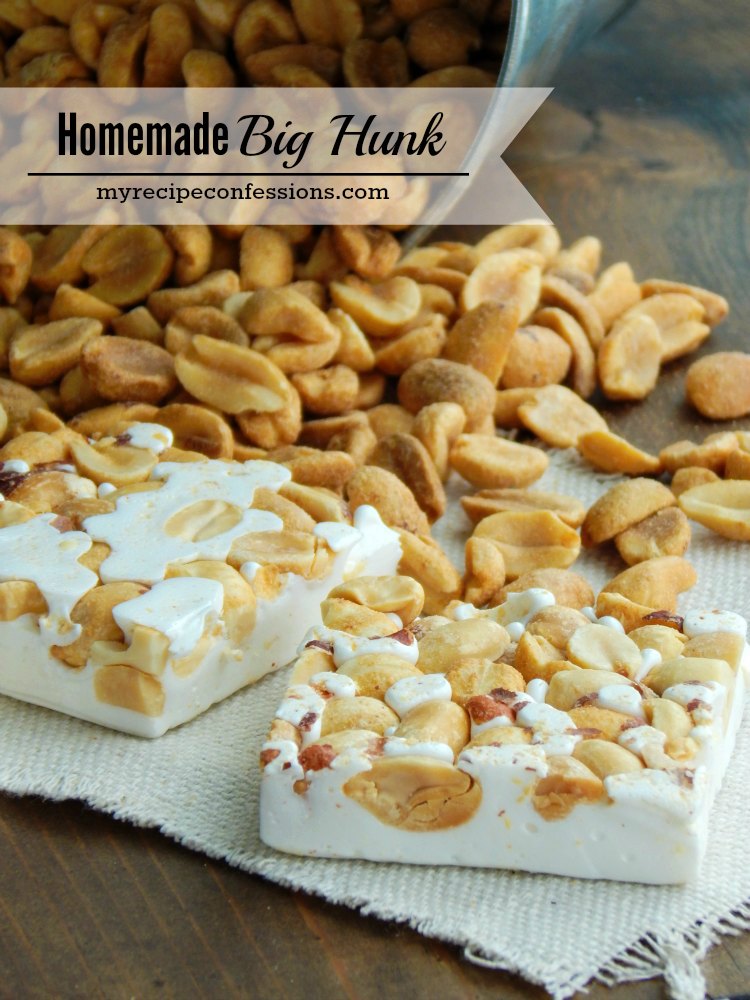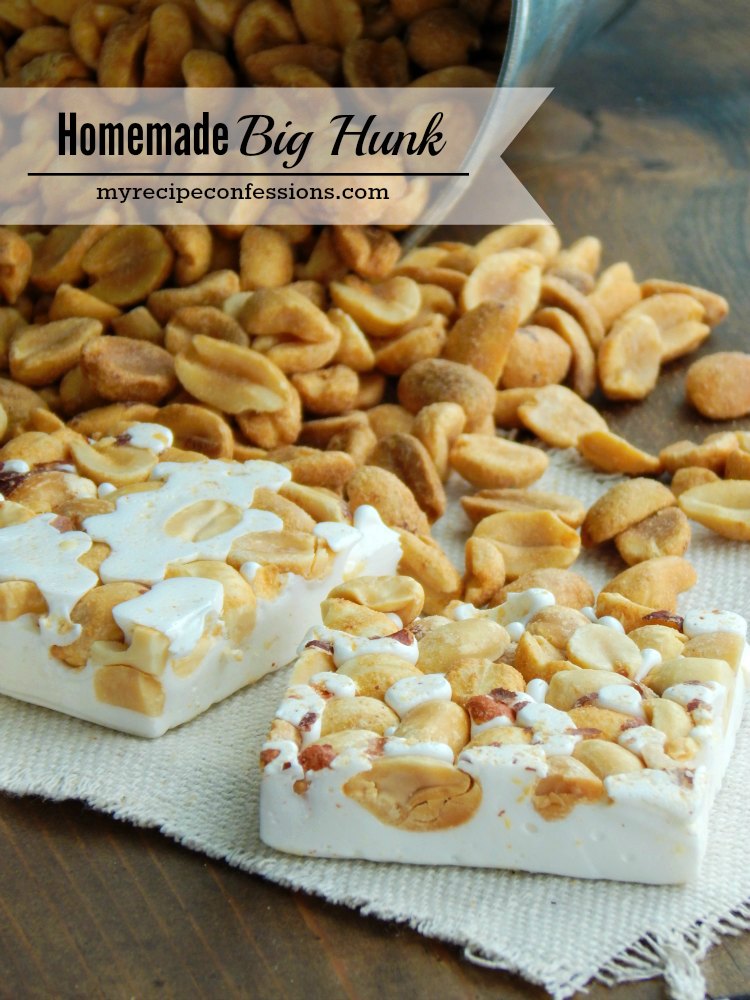 Soft Homemade Big Hunk
1 (16 oz.) jar of dry roasted lightly salted peanuts
3 small jars of marshmallow cream
2 1/4 cup of corn syrup
2 1/4 cup of granulated sugar
1 1/2 tsp. of vanilla
6 tbsp. of butter, melted
Instructions
Spray a baking sheet with baking spray and evenly spread the peanuts over the pan. Scoop the marshmallow cream into a large heat proof bowl and set aside.
Add the corn syrup and sugar into a large heavy bottom sauce pan. Place over high heat. Stir constantly with a wooden spoon until mixture comes to a boil.
Clip on the candy thermometer to the pan and continue to stir until the mixture reaches 260 degrees. Remove the pan from the heat and allow to sit undisturbed for 2 minutes.
Without scraping the pan, pour the hot syrup over the marshmallow cream. Stir the mixture with a wooden spoon until it is smooth and creamy.
Add the butter and vanilla and stir until the butter is incorporated. Pour over the prepared baking sheet and spread evenly over the peanuts. Allow candy to stand until it reaches room temperature. Cut and wrap with wax paper.
Here are a few other candy recipes you might enjoy.