Asparagus, Salad, Recipe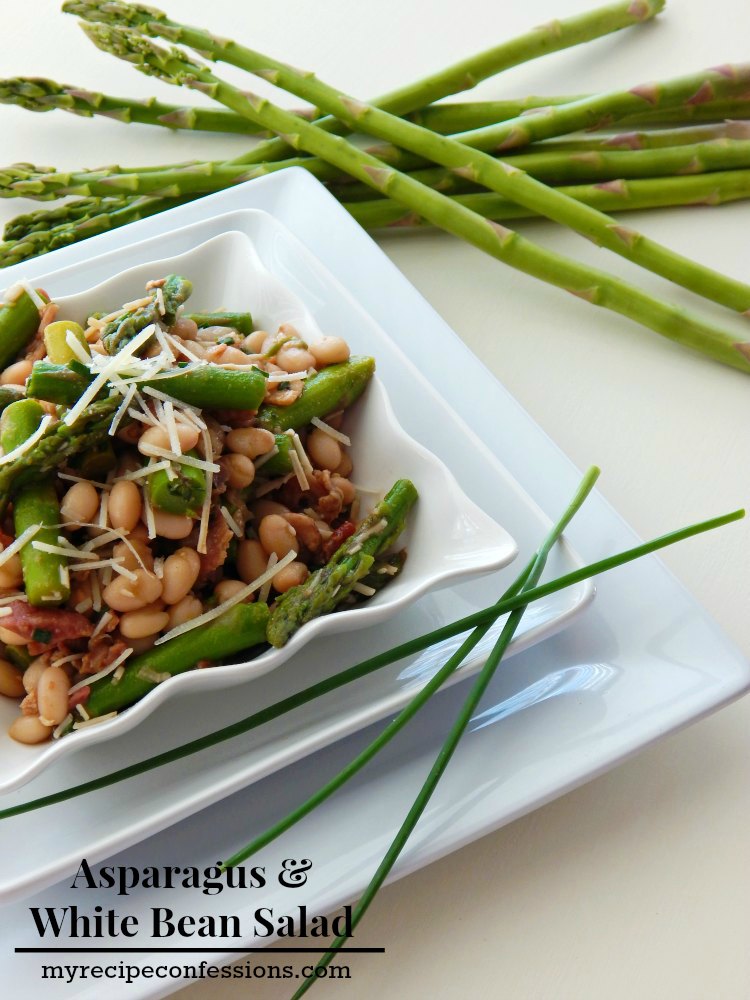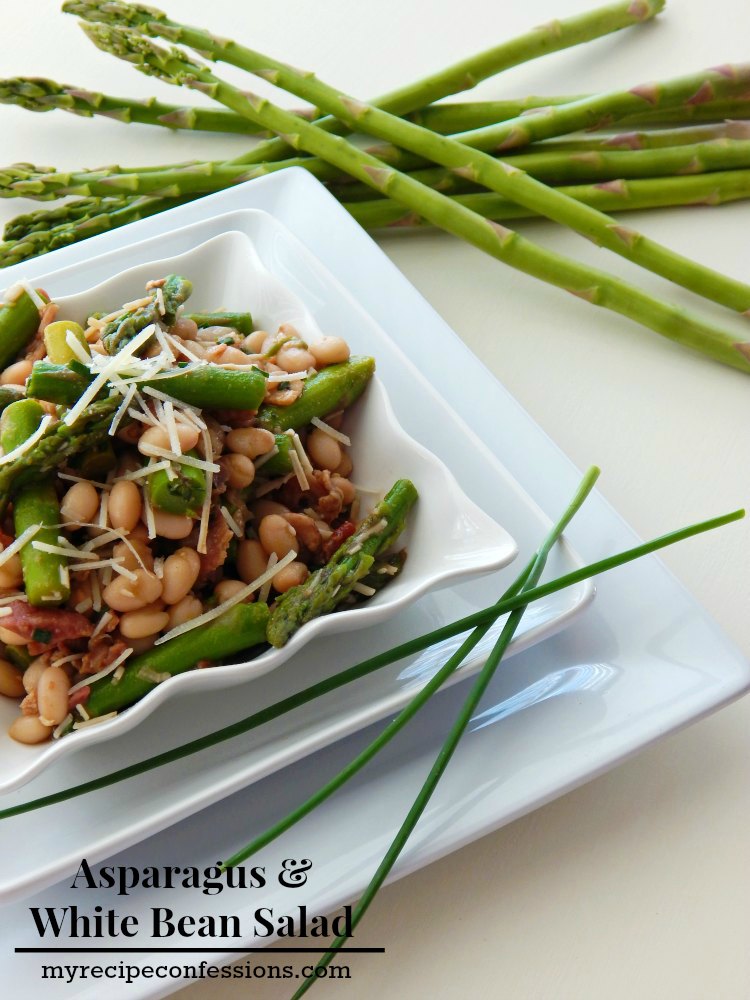 My local grocery store has had their asparagus on sale for 3 lbs. for a $1.00. It was such an amazing deal that I bought a bunch and have been developing asparagus recipes all weekend. This Asparagus and White Bean Salad is sure to excite your taste buds! I love the combination of the fresh herbs and asparagus paired with the salty flavors of the bacon and parmesan cheese.
This is a healthy and unique salad that would make the perfect side at your next Summer barbecue. Don't be surprised if everybody asks for the recipe.
When serving your salad at an Summer barbecue it is a good idea to store the salad on ice so that you can keep it at the right temperature. Here is a really cool salad bowl that I found on Amazon. I love the separate vented ice chamber under the bowl. The salad never comes in contact with the ice, which in return keeps the salad cool and crisp without being soggy. That is pure genius if you ask me! It also comes with a lid to keep all the bugs away. I know this bowl will come in quite handy for me this Summer.
With love from my kitchen to yours,
Carrie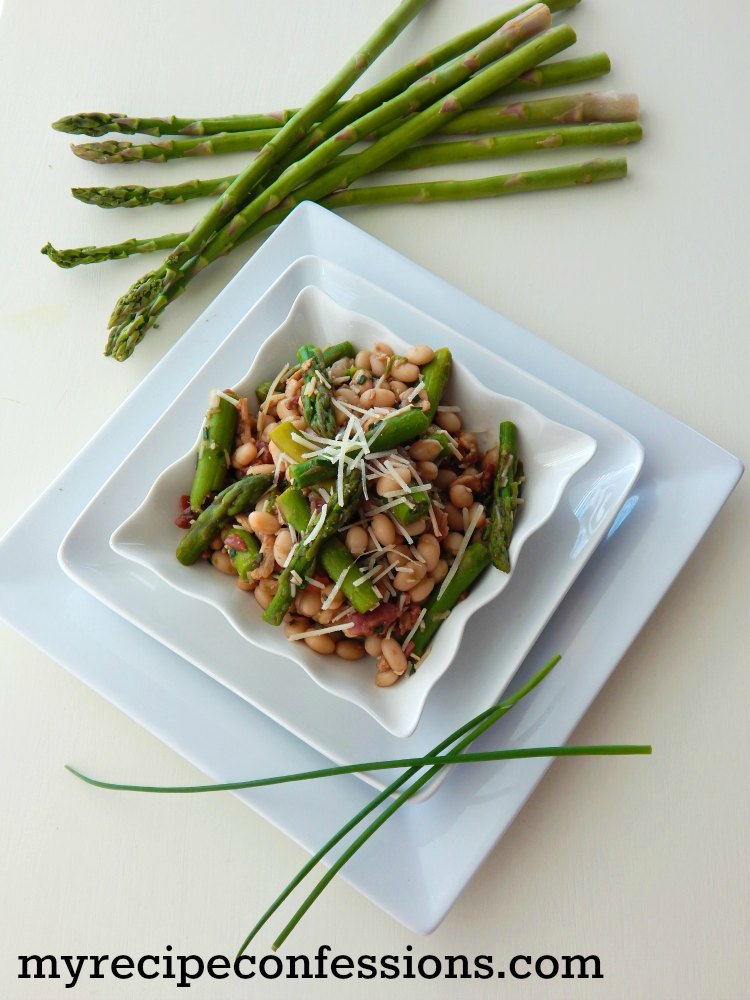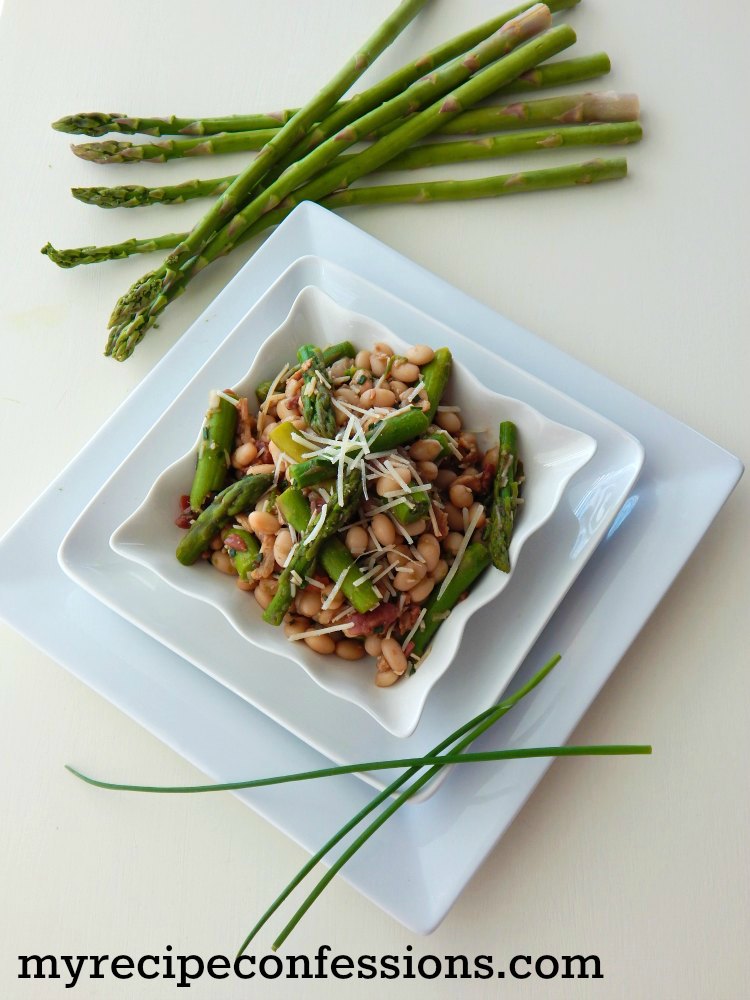 Asparagus and White Bean Salad
1 (15 oz.) can of white beans
1 (15 oz.) can of navy beans
1/2 cup of bacon, cooked and crumbled
1/4 cup of fresh chives, chopped
2 tbsp. of fresh thyme, diced
3 tbsp. of balsamic vinegar
1/2 tsp. of kosher salt
2 tbsp. of olive oil
1/2 tsp. of garlic powder
1/3 cup of grated parmesan cheese
2 cups of fresh asparagus, cooked and cut into 1 inch sections
Instructions
1. In a medium-sized bowl, gently toss all the ingredients together. Cover the salad and place in the refrigerator for 1 to 2 hours. Serve chilled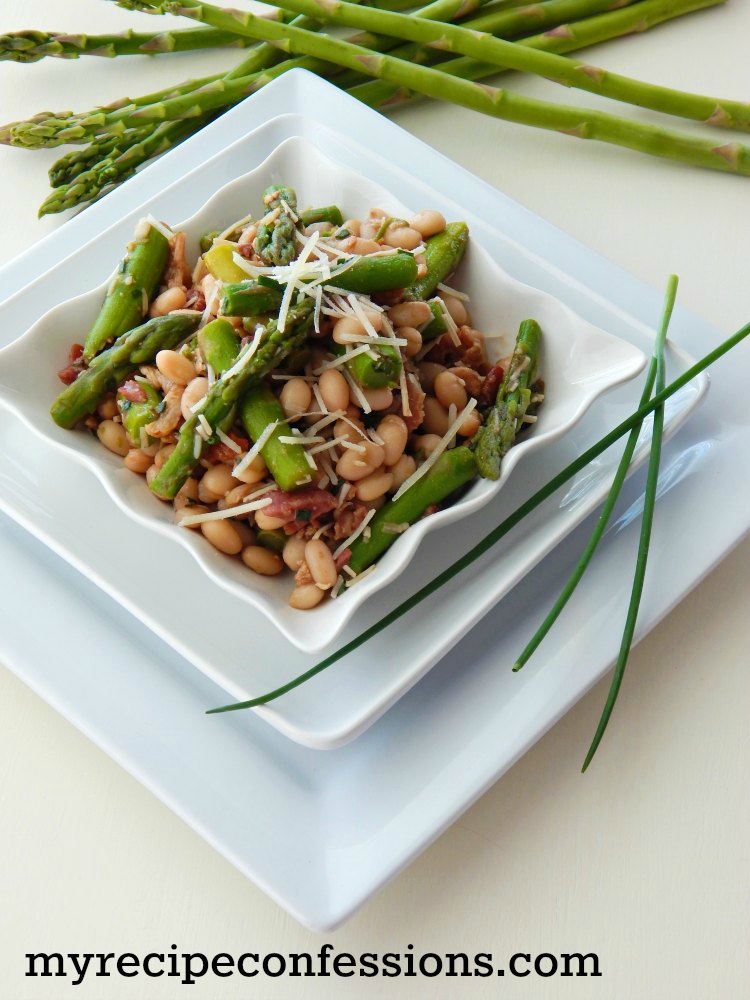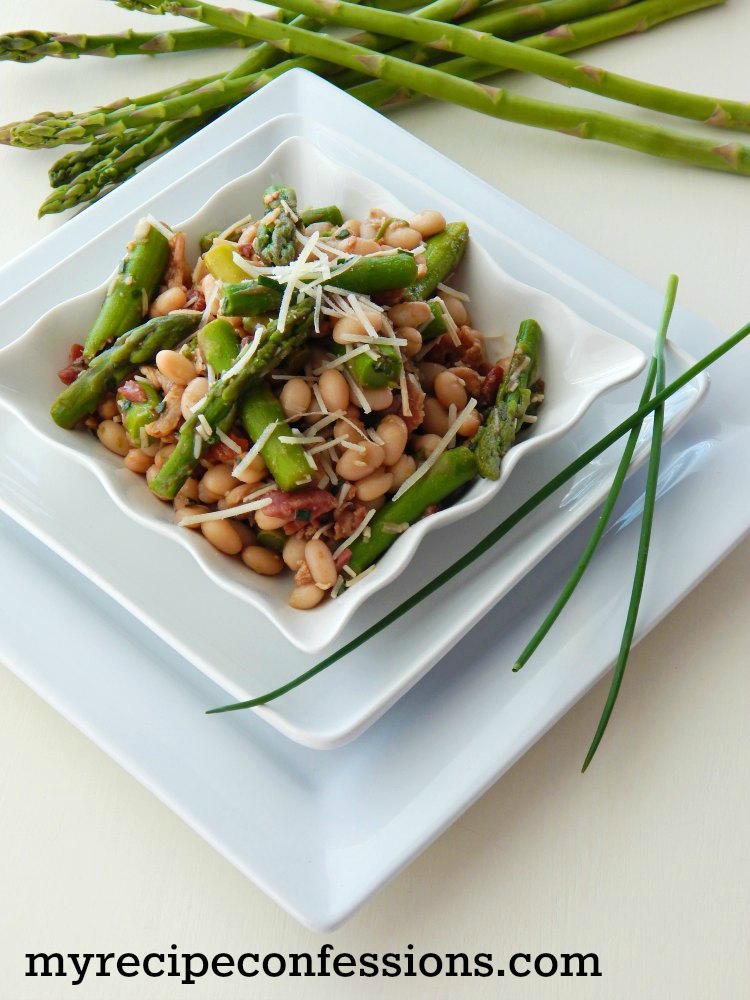 Here are a few other recipes you might enjoy.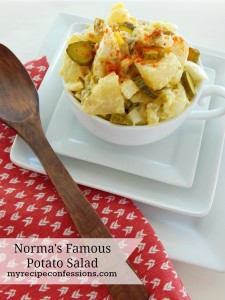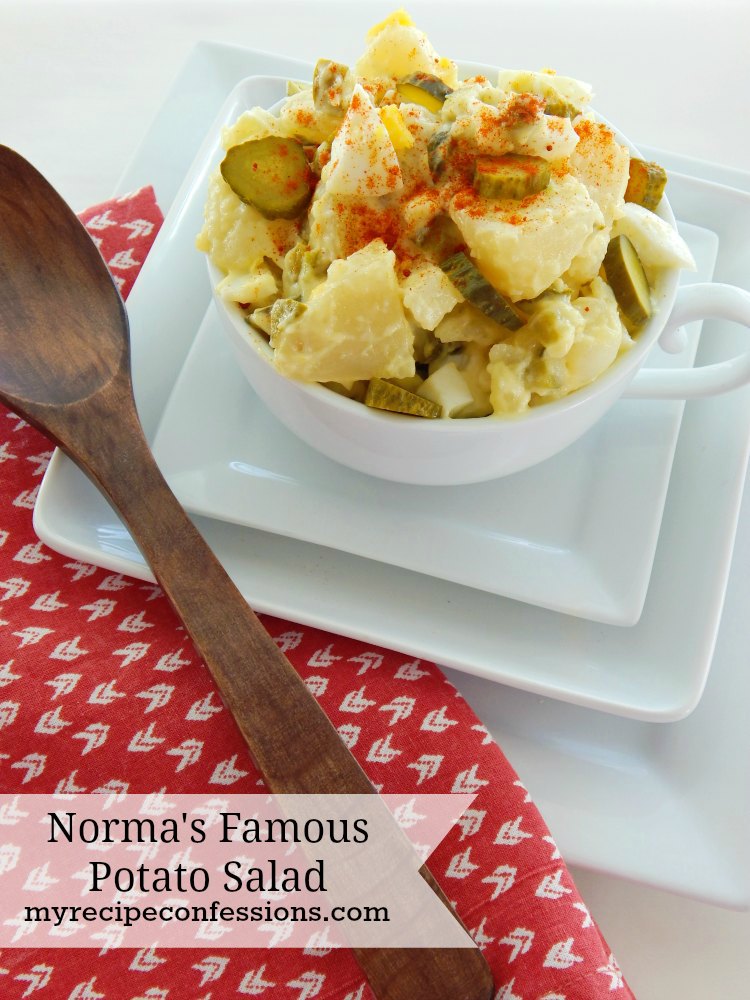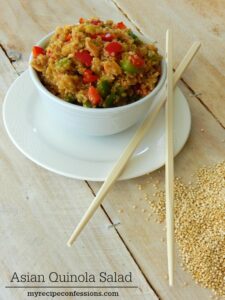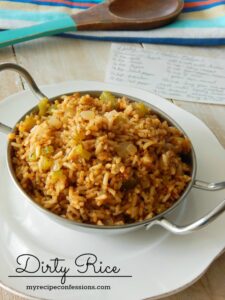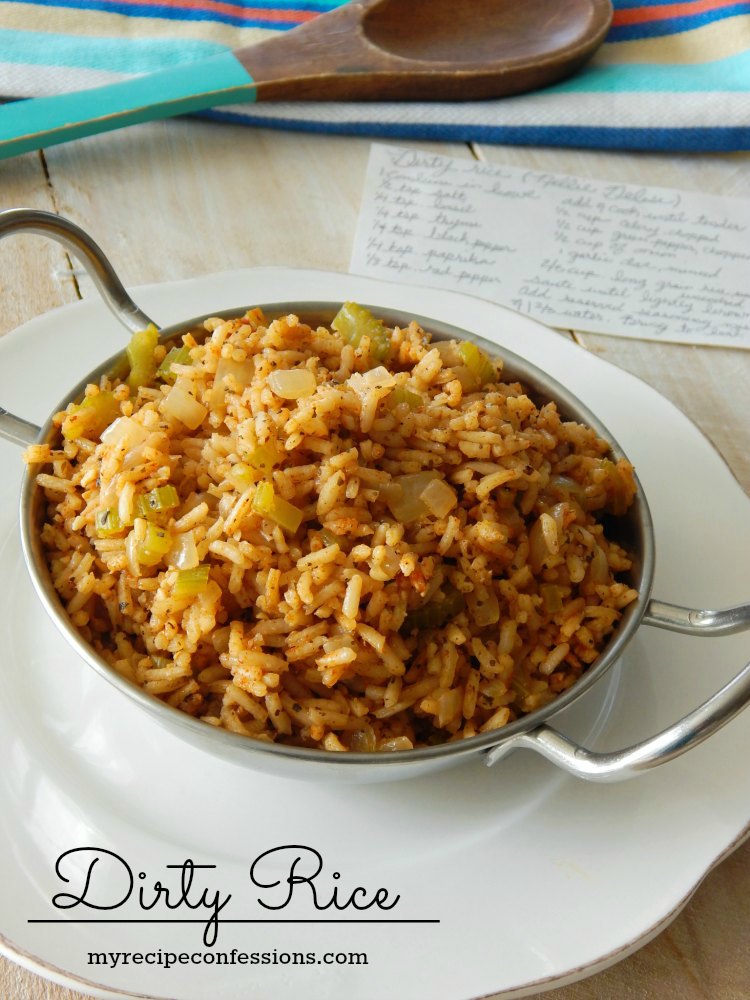 b590d0e704209663e1ff227b25d674df283788fd87f077047b