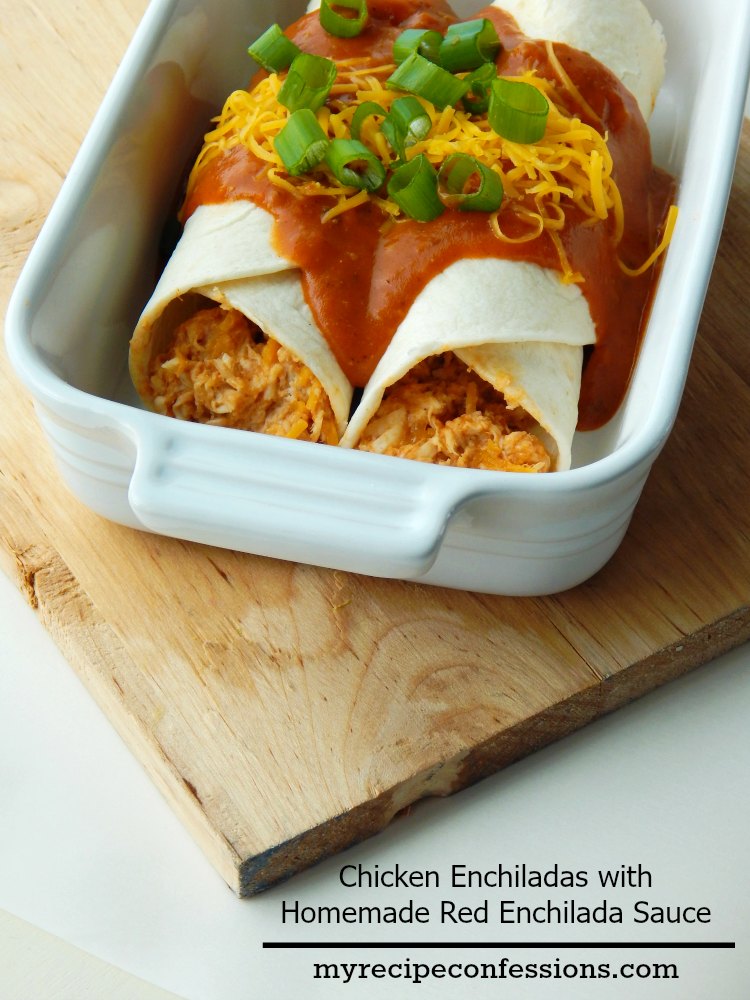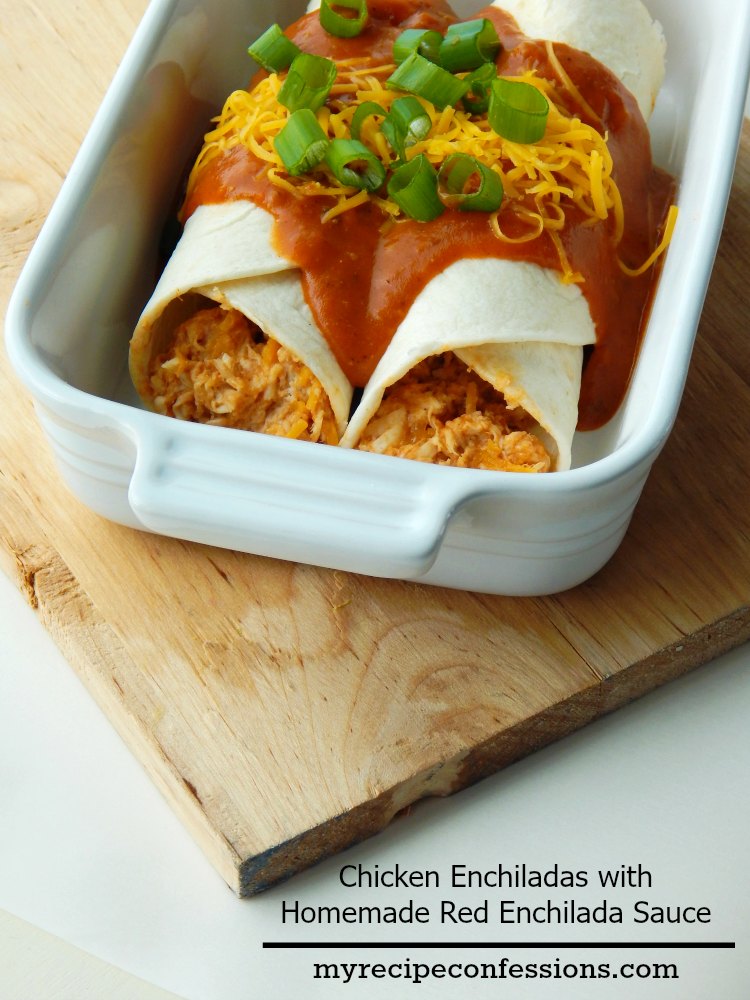 I love this Homemade Red Enchilada Sauce! I included the original recipe from Home Cooking Memories in my 23 Cinco de Mayo Side Dish and Desserts post a few weeks ago. I have been wanting to try it ever since. Let me just say that Brandie is brilliant!
I made these enchiladas last night and they are out of this world! I love how easy the enchilada sauce is to make. I always thought that it would be this crazy long process to make homemade red enchilada sauce. So I have never attempted it until now.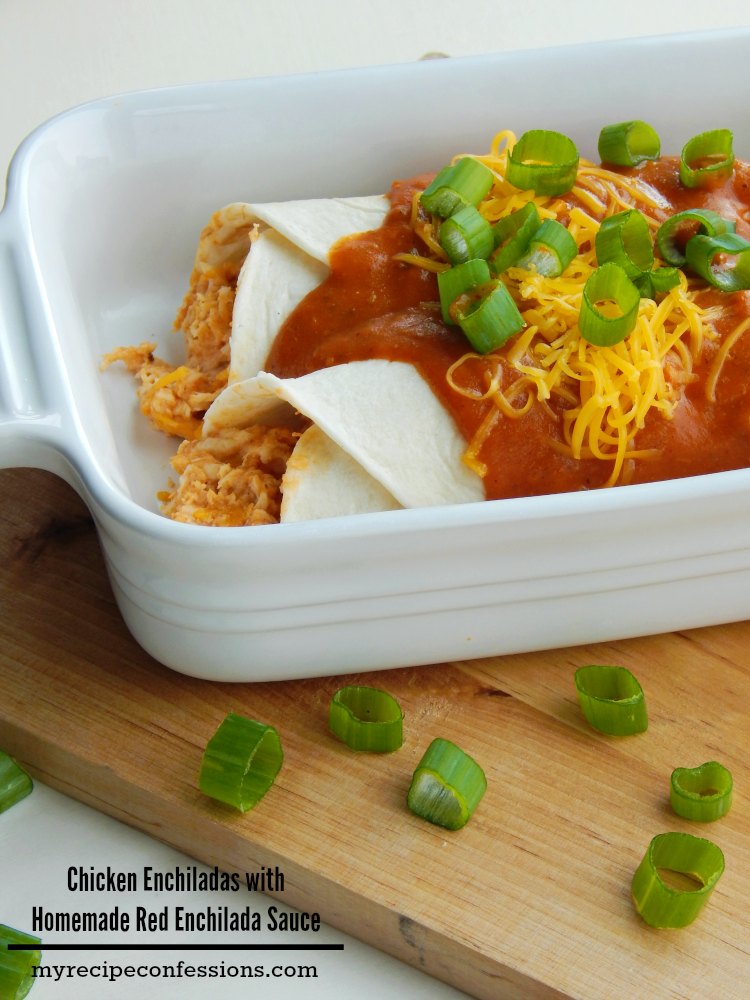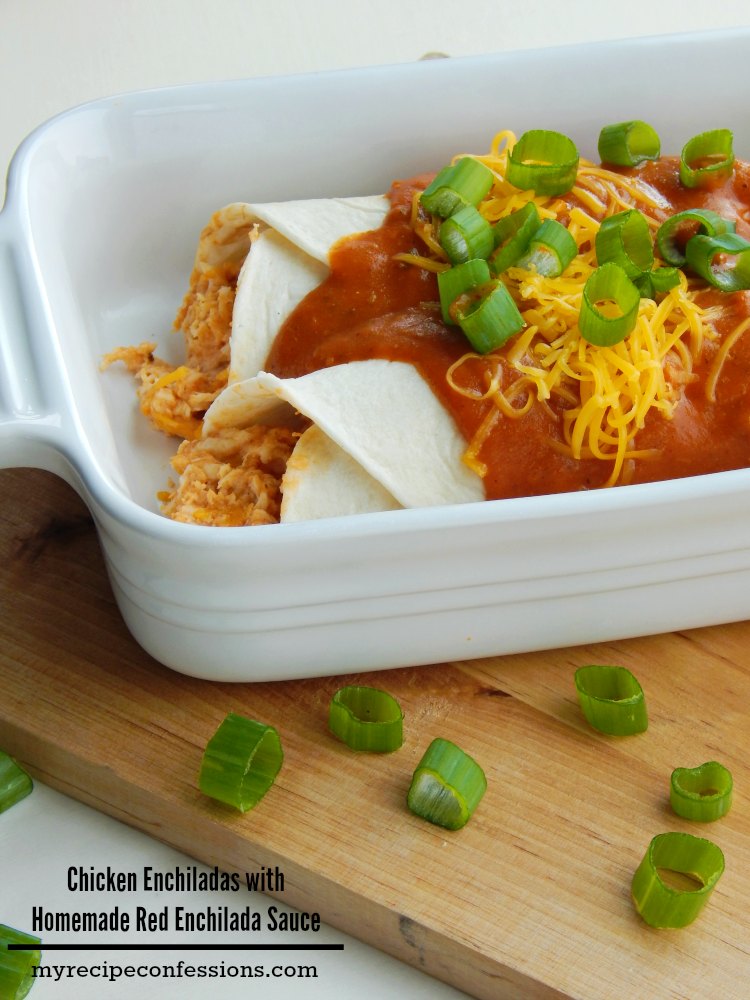 You can make this sauce a few days ahead of time and store it I an air tight container until you are ready to use it. I wonder how it would hold up in the freezer. Maybe, I need to test that out. I will of course let you know what I find out.
You can adjust the spices according to how hot you want your sauce. I like mine mild.
With love from my kitchen to yours,
Carrie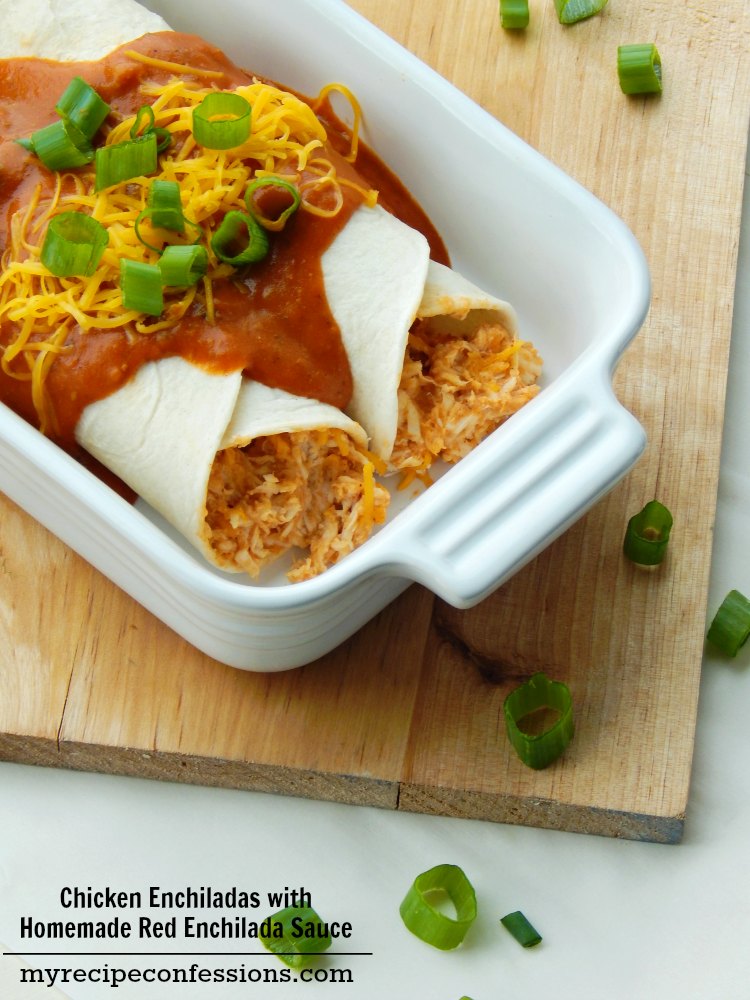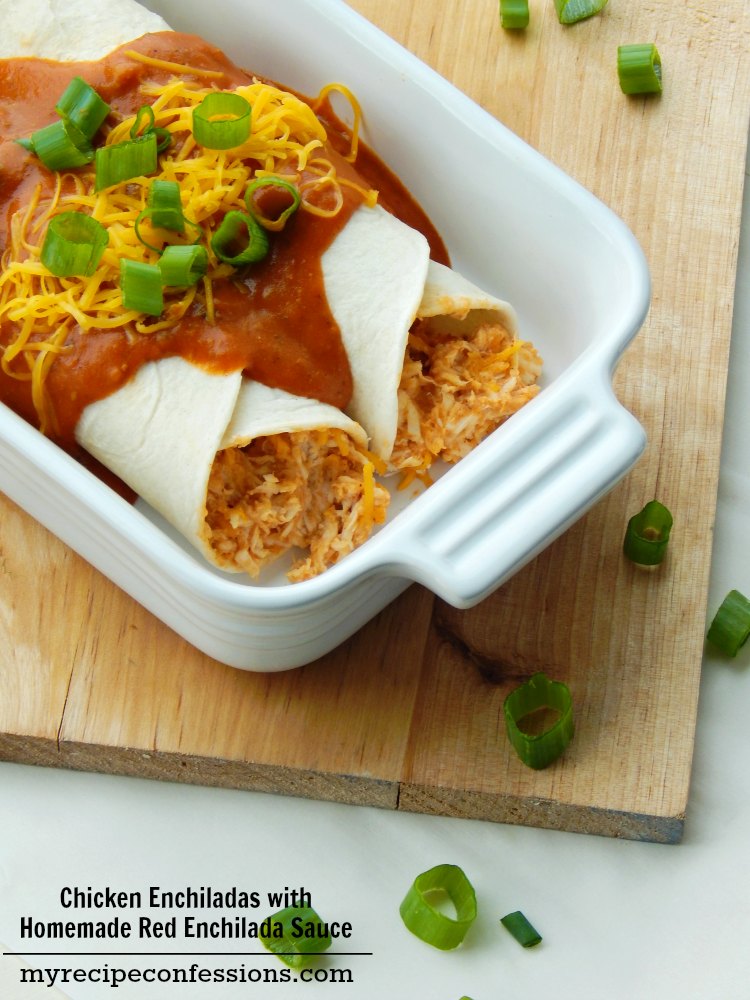 Chicken Enchiladas with Homemade Red Enchilada Sauce
10 flour tortillas
3 cups of cooked chicken, shredded (I like to use Rotisserie chicken)
Enchilada Sauce (recipe below)
2 cups of Colby jack cheese, shredded
Instructions
Pre-heat oven to 375 degrees
1. Spread 1/2 cup of enchilada sauce in the bottom of a 9×13 pan. In a medium-sized bowl, mix the shredded chicken, 1 cup of enchilada sauce, and 1 cup of cheese together.
2. On a flour tortilla, spoon 2 tbsp. of chicken mixture on the end closest to you. Roll up the tortilla and place it seam side down in the pan. Continue this process with the remaining tortillas and chicken.
3. Pour the remaining enchilada sauce over the enchiladas. Top with the remaining 1 cup of shredded cheese. Cover with tin foil and place in the oven for 25 to 30 minutes or until the enchiladas are heated all the way through and the sauce is bubbling around the edges. Serve hot with your favorite Mexican toppings.
Homemade Enchilada Sauce
makes 5 cups
4 tsp. of cumin
2 tbsp. of oregano
1/2 tbsp. of chili powder
1 tbsp. of smoked paprika or red pepper flakes
1/3 cup of flour
1/4 cup of olive oil
4 cups of chicken broth
1 can (6 oz.) of tomato paste
2 tbsp. of lime juice
1/2 tsp. of salt
1 cup of water
1/4 tsp. of Mesquite liquid smoke
Instructions
1.  In a small bowl mix the flour, cumin, oregano, chili powder, smoked paprika or red pepper flakes, together.  In a medium-sized sauce pan over medium-high heat, heat the olive oil. Whisk the flour spice mixture to the hot oil and continue to whisk for 2 minutes.
2.Turn down the heat to medium-low heat and slowly add the chicken broth. Whisking to combine the spices and broth. Once the broth mixture is smooth, stir in the tomato paste. Continue to whisk until the paste in completely blended into the broth.
3.  Continue stirring until the sauce thickens. Stir in the lime juice, salt, and liquid smoke. Add 1 cup of water if the sauce is too thick.
Homemade Enchilada Sauce recipe is adapted from Easy Homemade Enchilada Sauce by Home Cooking Memories.
Here are a few other recipes you might enjoy.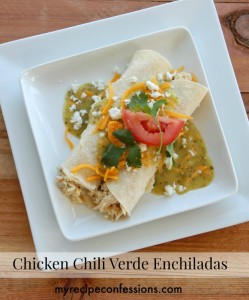 Chicken Chili Verde Enchiladas