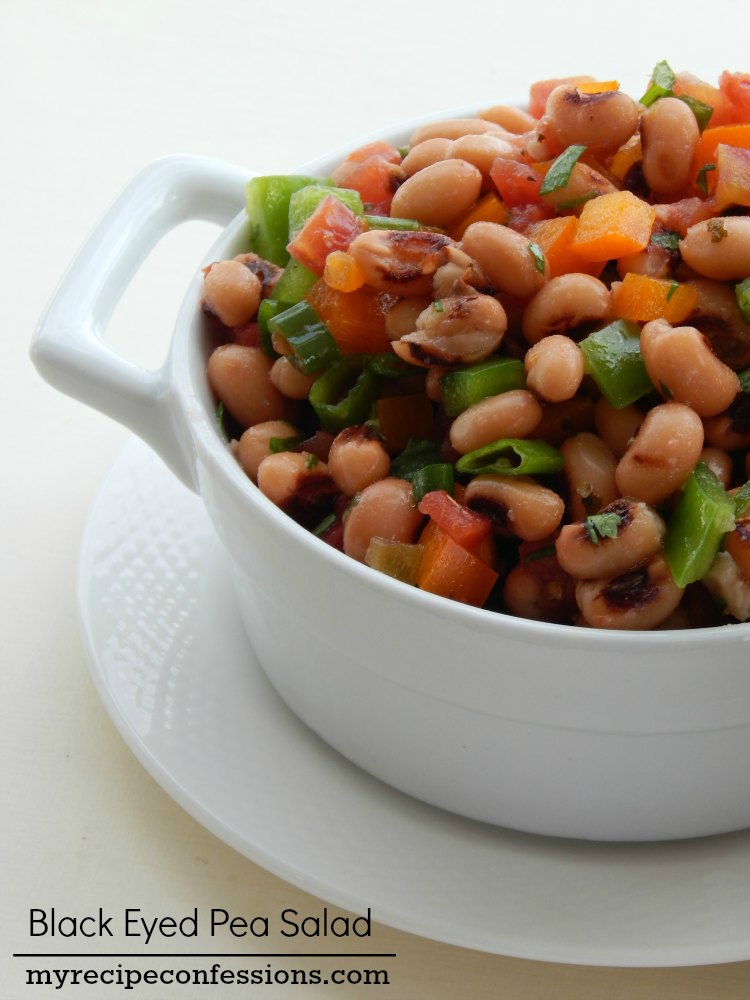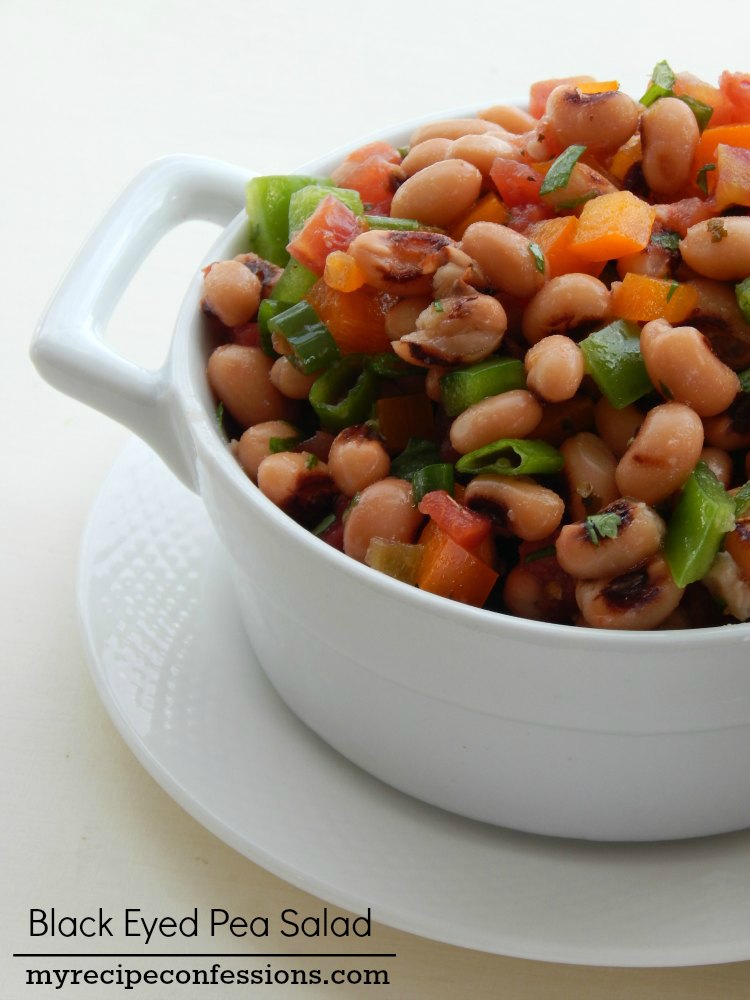 I love light and refreshing salads in the summer. When it's hot outside and you don't want to heat up the kitchen to make a side dish, just throw this baby together.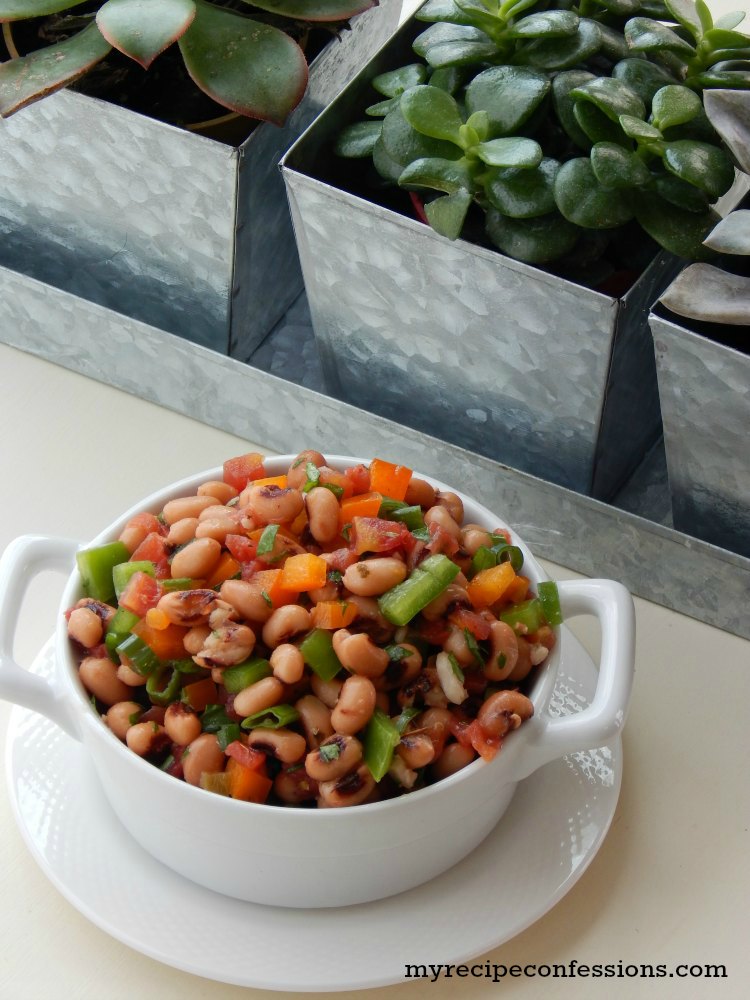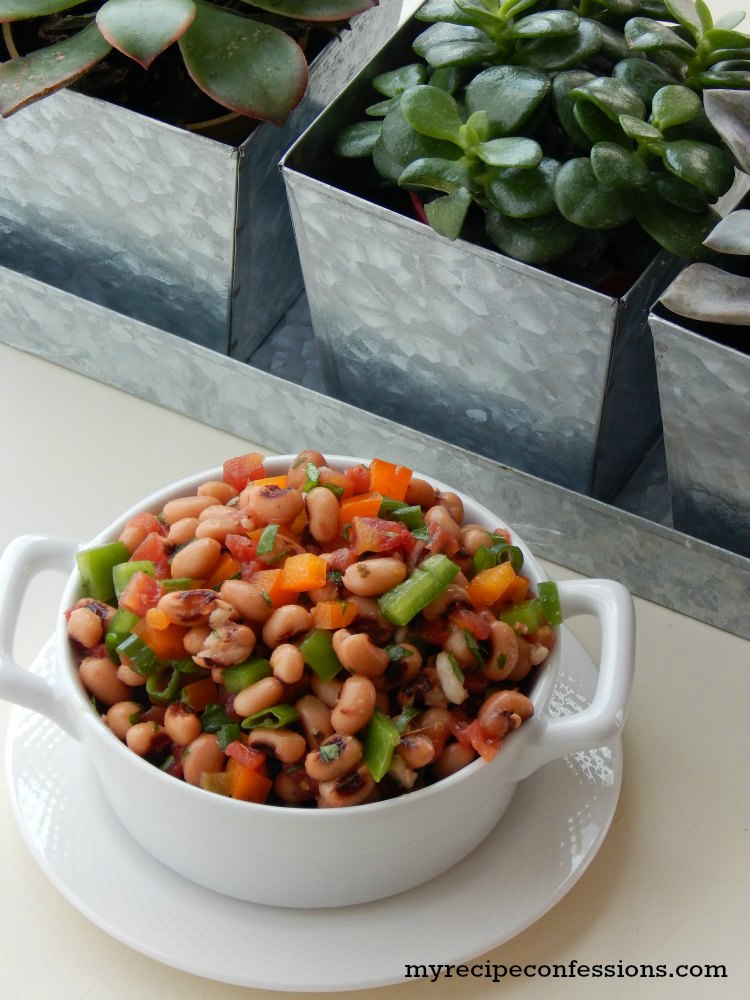 Make this salad for a neighborhood barbecue, picnic with the kids, or just dinner at home. It's one of those salads that you will want to make again and again because it goes well with everything and really hits the spot!
With love from my kitchen to yours,
Carrie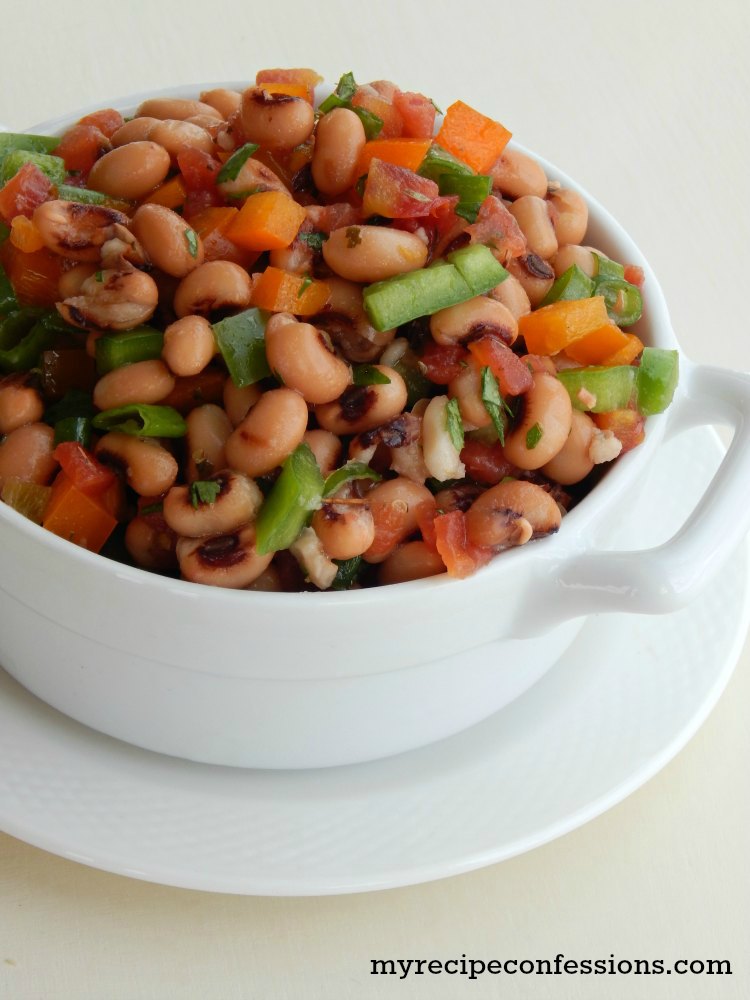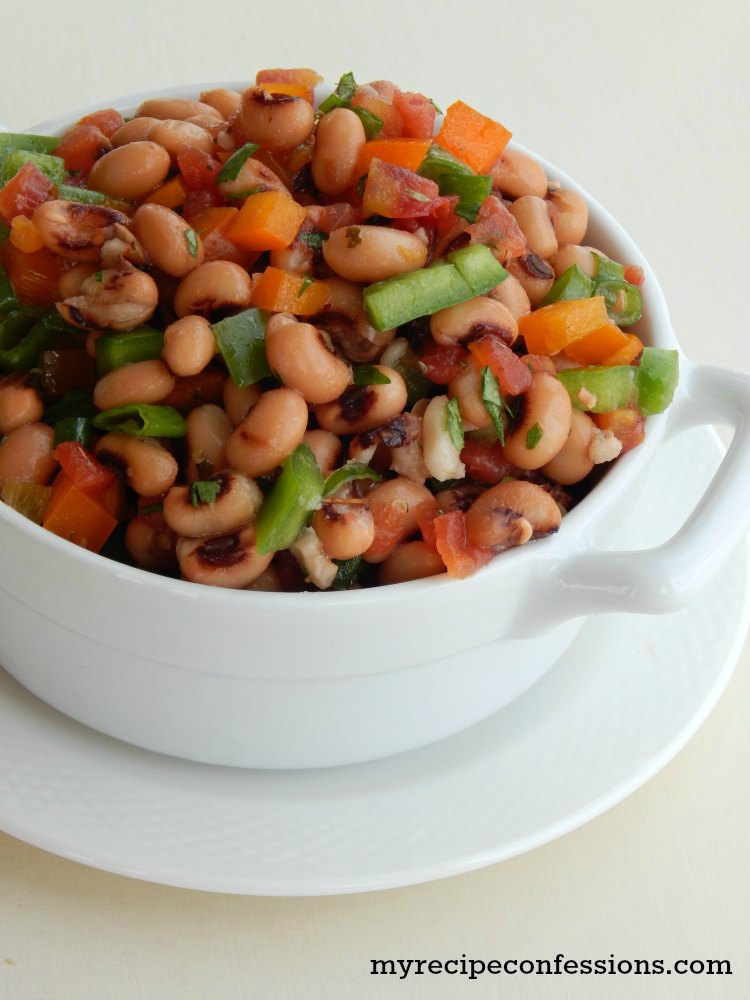 Black Eyed Pea Salad
makes about 8 servings
2 ( 15 oz.) cans of black eyed peas
1 (10 oz.) can of Rotel tomatoes
1 yellow bell pepper, diced
1 green bell pepper, diced
1/2 cup of green onions, diced
1/3 cup of cilantro, minced
1/4 cup of unseasoned rice vinegar
1 tbsp. of granulated sugar
1 tsp. of oregano
1/4 tsp. of black pepper
1/4 tsp. of salt
Instructions
1. Toss the black eyed peas, tomatoes, bell peppers, green onions, and cilantro in a medium-sized bowl.
2. To make the dressing, mix the sugar, oregano, salt, pepper, and vinegar in a small bowl until the sugar dissolves. Pour the dressing over the salad.
3. Cover and chill in the refrigerator until ready to serve. The longer you let it chill in the fridge the better the flavor is.
Here are a few other salad recipes you might enjoy.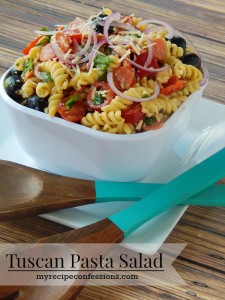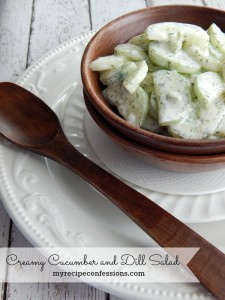 Creamy Cucumber and Dill Salad