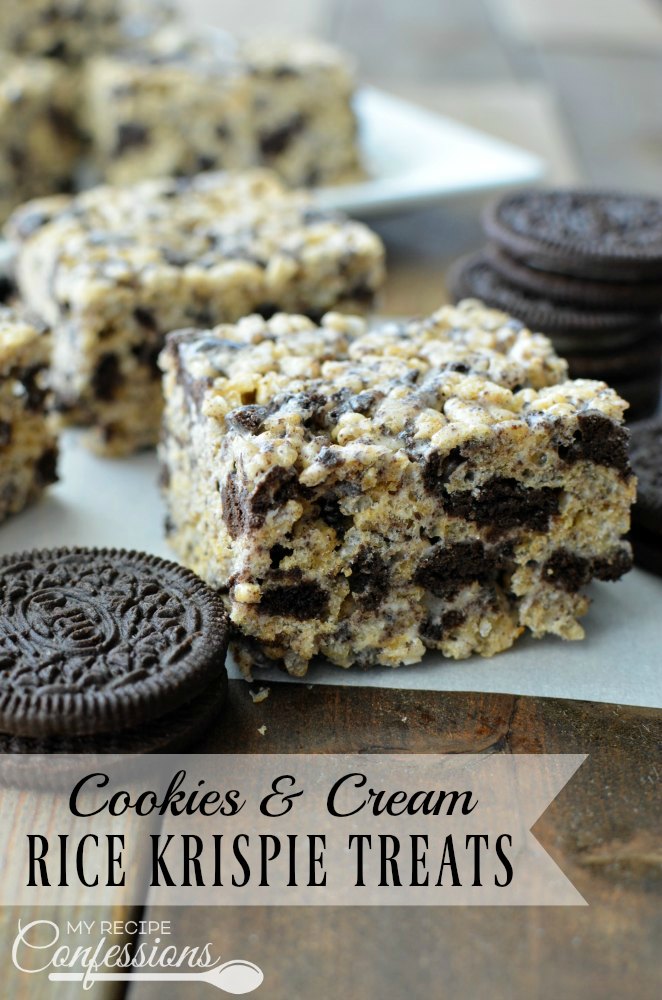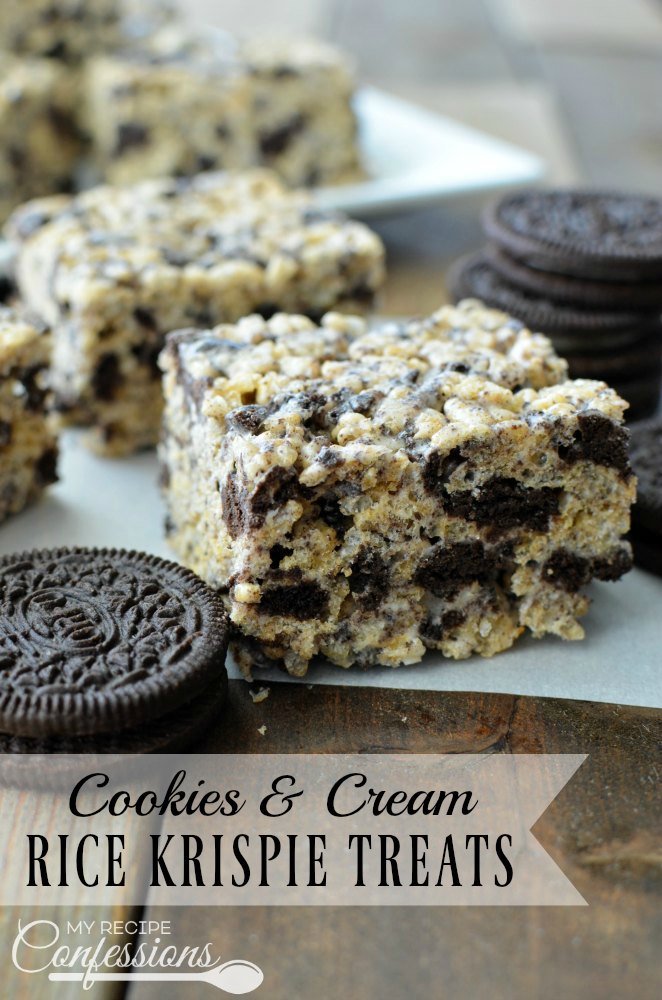 Cookies and Cream Rice Krispie Treats are a quick delicious treat that everybody will enjoy! They are soft and gooey with yummy chunks of Oreos throughout.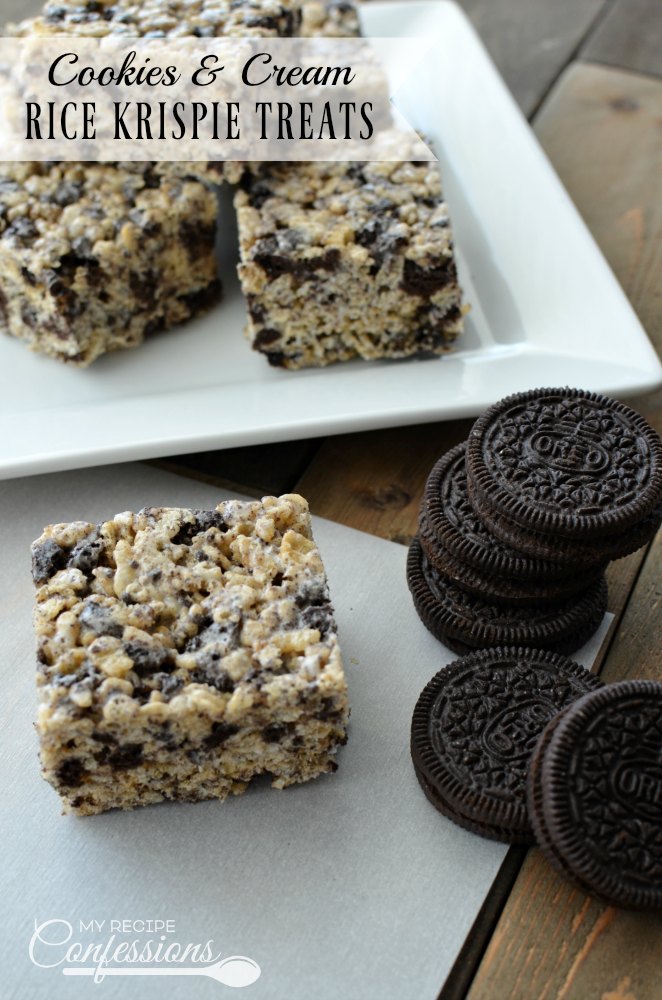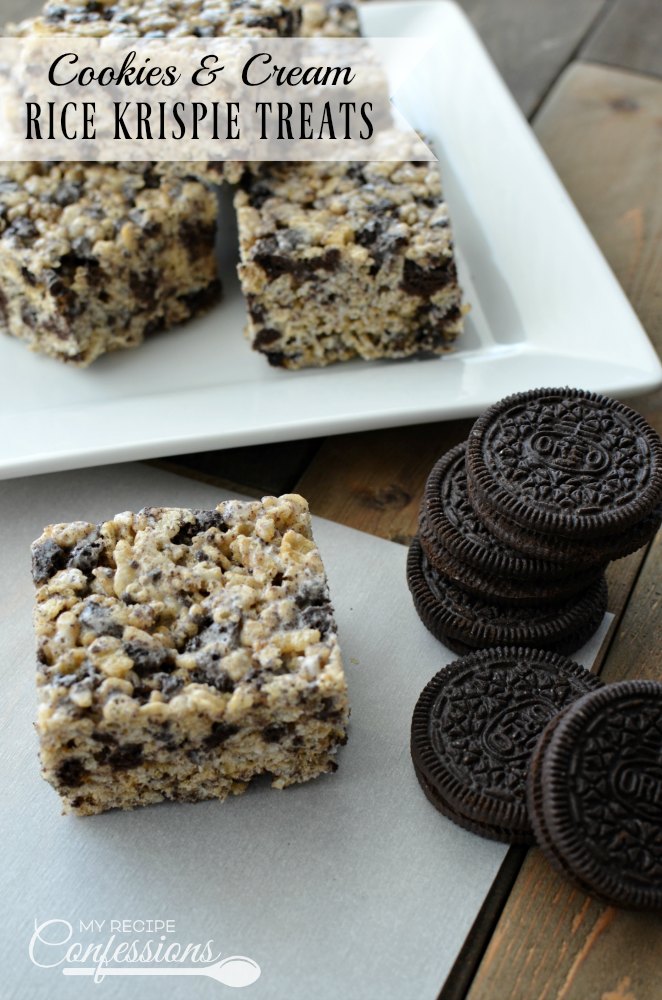 Rice Krispie Treats have always been my go-to treat when I need something quick to feed a crowd. I am a sucker for anything with Oreos. So it was only a matter of time before this recipe popped up on my blog.
So here you go friends! I hope you enjoy them as much as we have!
With love from my kitchen to yours,
Carrie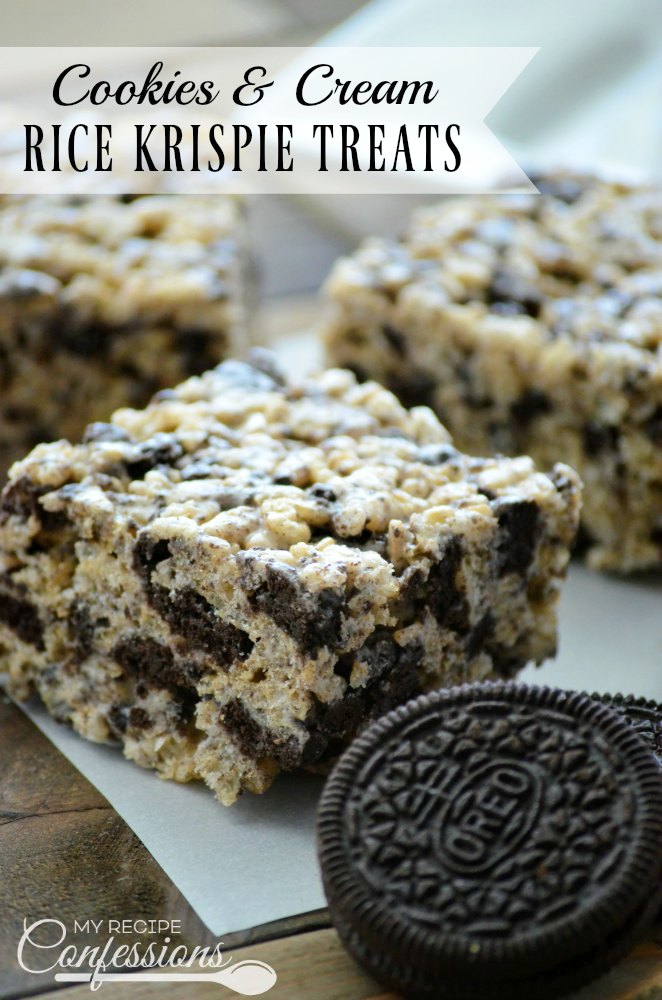 Cookies & Cream Rice Krispie Treats
1/4 cup of butter
16 oz. bag of marshmallows
5 1/2 cups of rice krispies
1 pkg. of original Oreo cookies, crushed
Instructions
Melt the marshmallows and butter in a large microwave-safe bowl for 2 minutes. Remove the bowl from the microwave and stir the marshmallows. If the butter is not completely melted, return to the microwave for another 30 seconds.
Remove the bowl from the microwave and stir to combine. Fold the Rice Krispies and Oreos into the marshmallow mixture until well combined.
Spray a 9 x 13 pan with baking spray. Evenly spread the Rice Krispie mixture into the pan with a spoon dipped in water or sprayed with baking spray. Allow to cool for 30 minutes before cutting and serving.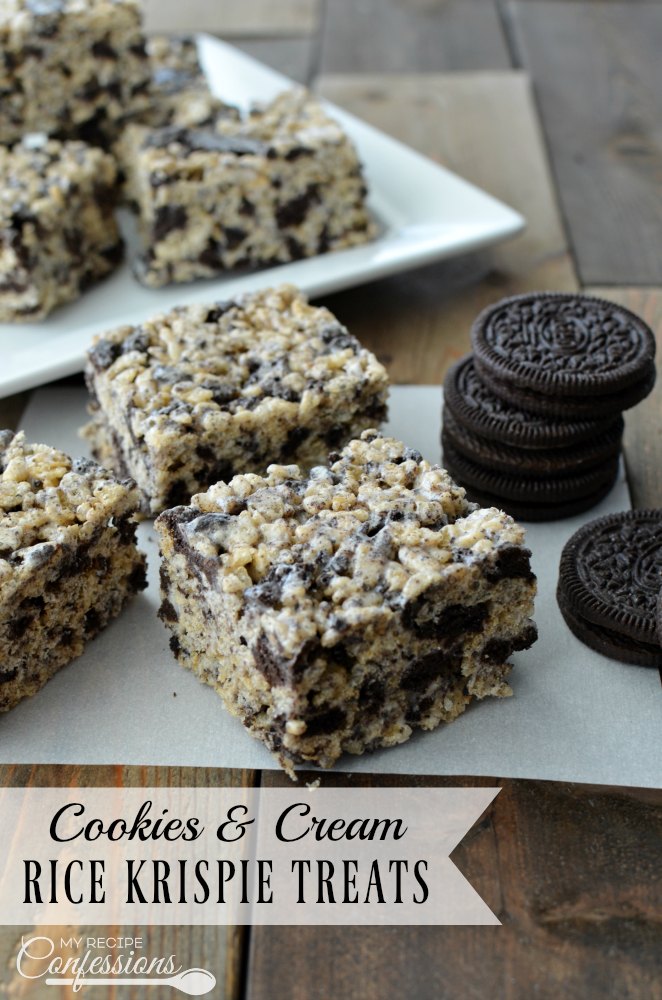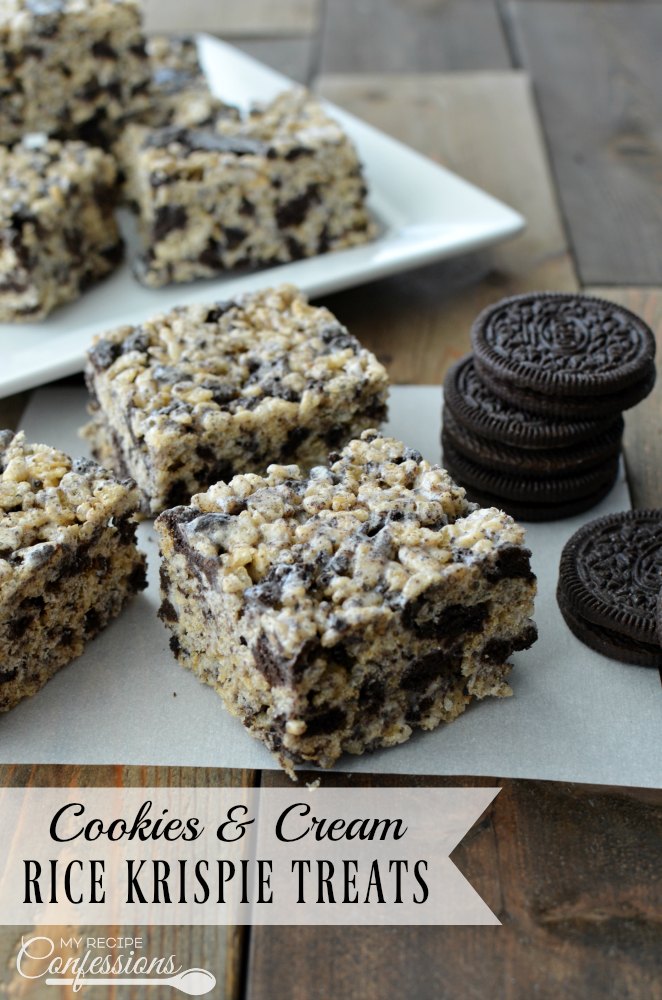 Here are a few other Rice Krispie Treat recipes you might enjoy.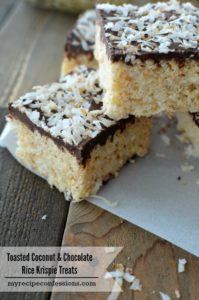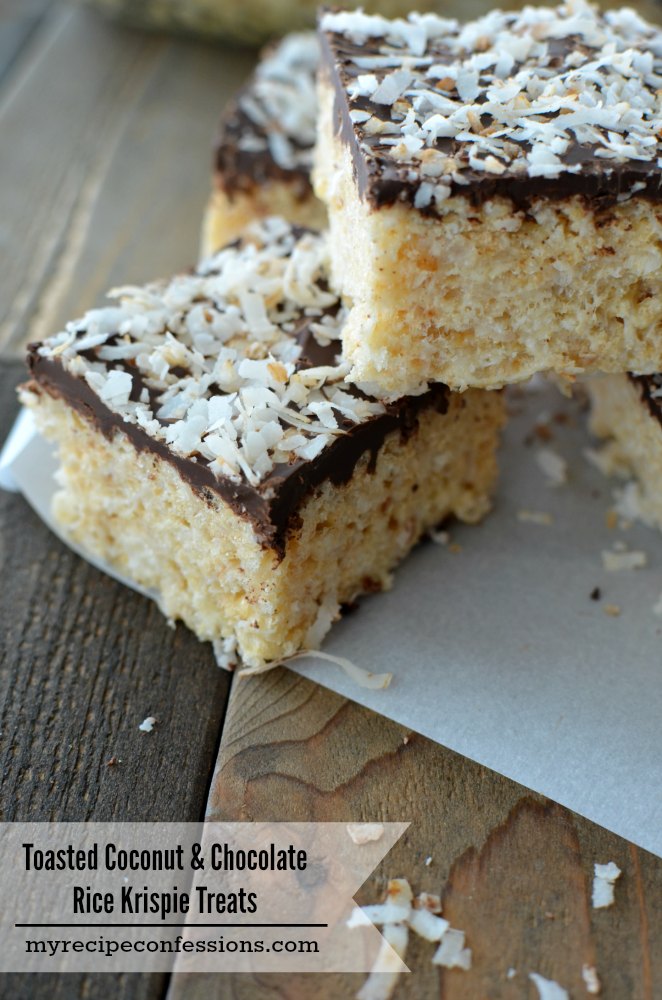 Toasted Coconut Rice Krispie Treats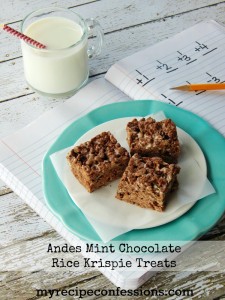 Andes Mints Chocolate Rice Krispie Treats