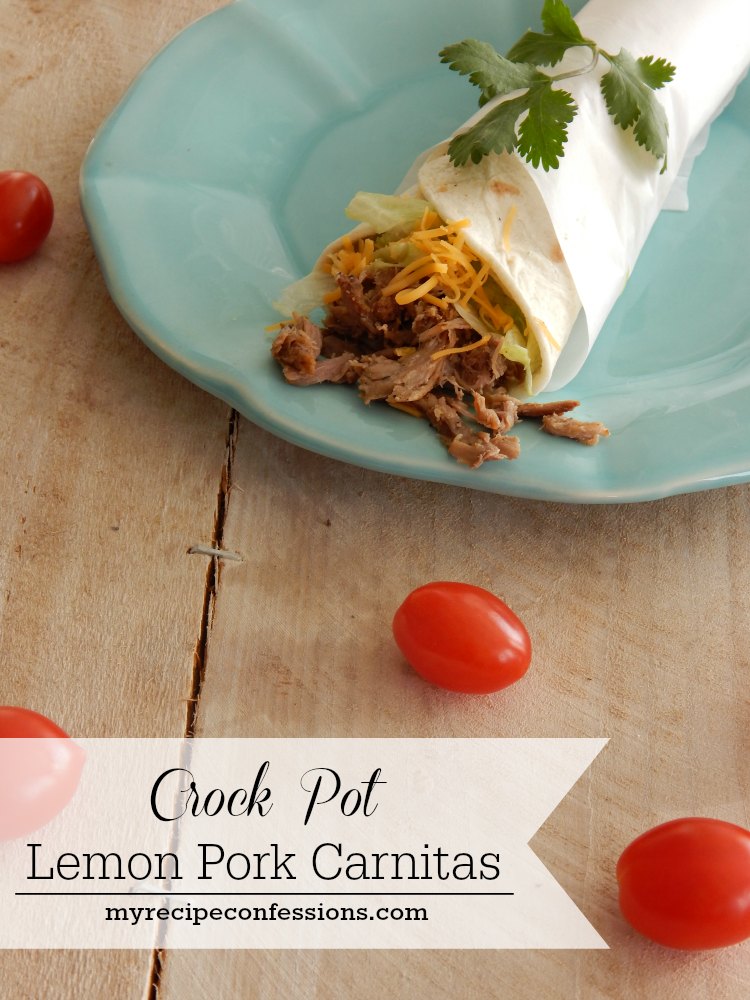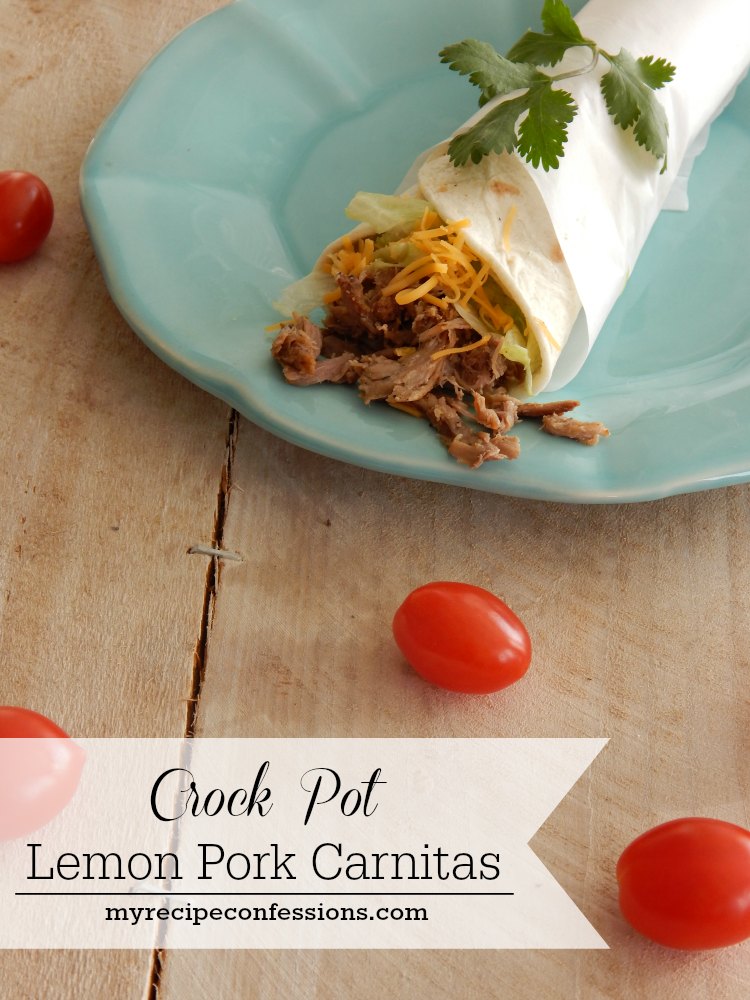 This recipe is so worth the extra time you have to put into it. The lemon flavor is very pronounced and refreshing. It goes perfectly with the tortilla and all the toppings! This dish will leave you licking your lips and asking for more!
When I have tried other carnita recipes, I am always left wondering where all the seasoning that I added to meat went. That is not the case with this recipe, it is packed with flavor.
My son (who is generally a pretty picky eater) tasted the Lemon Pork Carnitas and declared it his new favorite. I couldn't agree more!
With love from my kitchen to yours,
Carrie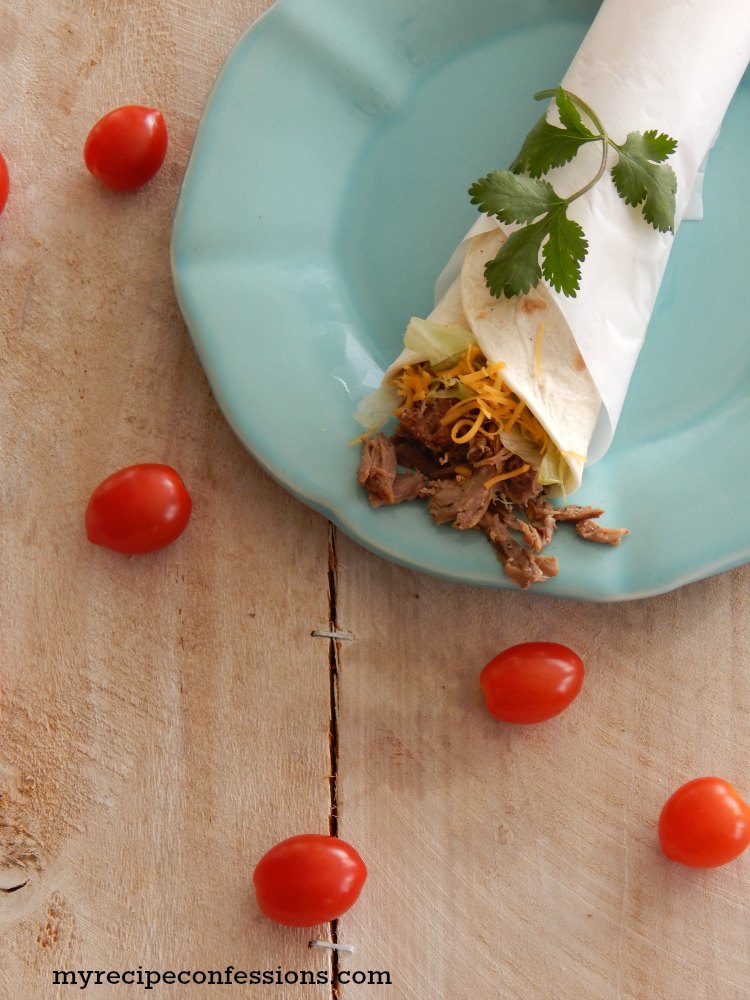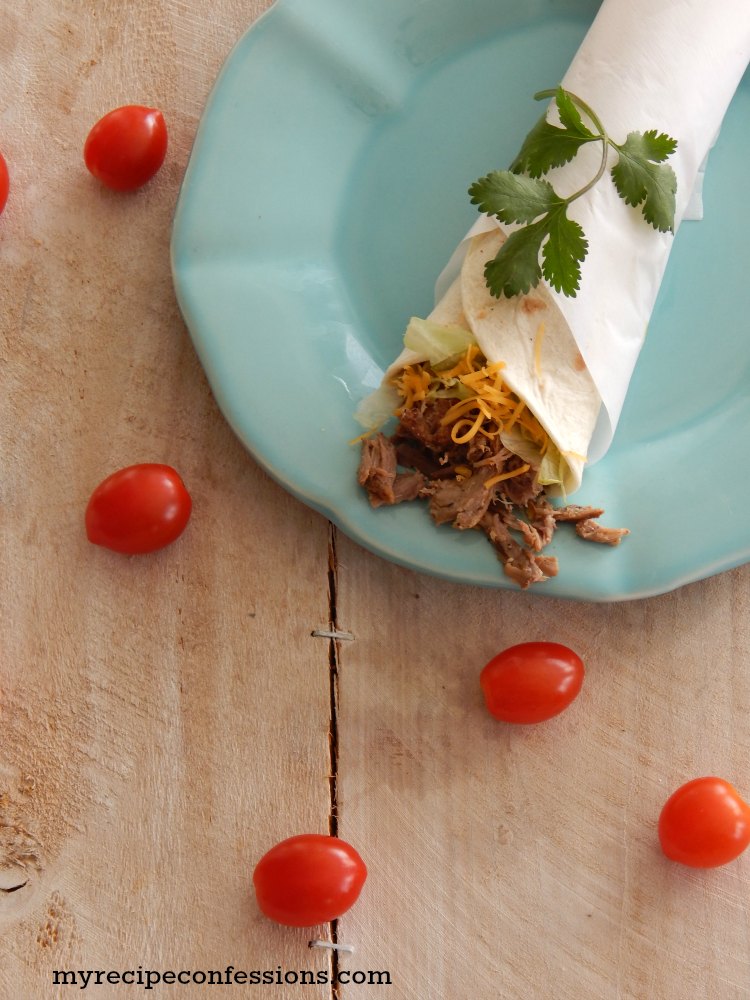 Lemon Pork Carnitas
1 (3-4 lb) Picnic Pork Roast
2 tsp. of kosher salt
2 tsp. garlic powder
1 tsp. of onion powder
1/2 tsp. of smoked paprika
2 tsp. of cumin
1 tsp. of oregano
1/2 tsp. of lemon pepper
1 tsp. of ground cinnamon
2 bay leaves
1 onion, sliced
3 garlic cloves, minced
2 tbsp. of canola oil
zest of one lemon
2 cups of chicken broth
Instructions
1. In a small bowl, mix the salt, garlic powder, onion powder, smoked paprika, cumin, oregano, lemon pepper, and cinnamon and set aside.
2. Trim any excess fat from the pork roast. Generously rub the seasoning all over the roast. Heat the canola oil in a medium-sized saucepan over medium-high heat. When the oil begins to smoke, add the roast to the pan and brown all sides of the roast. Remove the roast from the pan and put it into a crock pot.
3. Then saute the onion and minced garlic cloves in the roast drippings that are left in the sauce pan. Once the onion and garlic are tender, remove from the pan and add them to the crockpot. Add the chicken broth to the sauce pan and deglaze the pan. Add the chicken broth to the crock pot.
4. Remove the zest from a lemon and chop it up finely. Slice the lemon into 4 thick slices. Add the lemon zest, sliced lemons, and bay leaves to the crock pot. Cook on high for 4 to 6 hours.
5. Shred the roast and return it to the crock pot for another hour. Preheat the oven to 350 degrees. Remove the meat from the crockpot and spread it out evenly over a baking sheet. Ladle some of the juice over the meat. Place the baking sheet in the oven and bake for 10 minutes. Remove the pan from the oven and flip the meat over. Return the pan to the oven and bake for an additional 10 minutes.
6. Serve the Lemon Pork Carnitas with tortillas, shredded lettuce, grated cheese, sour cream, guacamole, and salsa.
Here are a few other recipes you might enjoy.