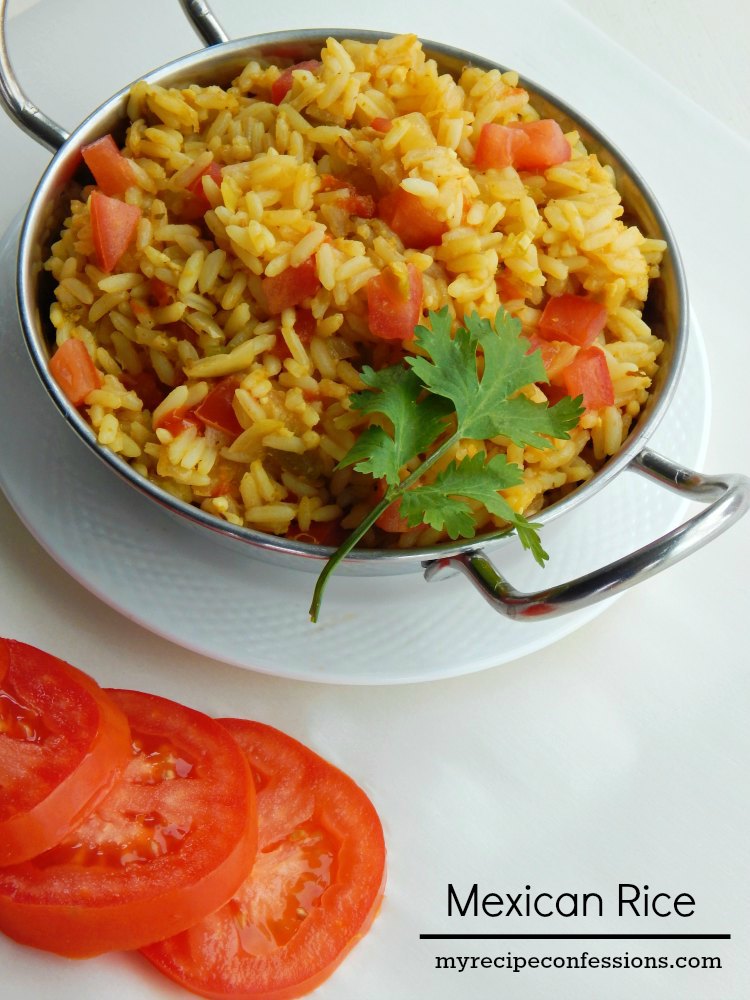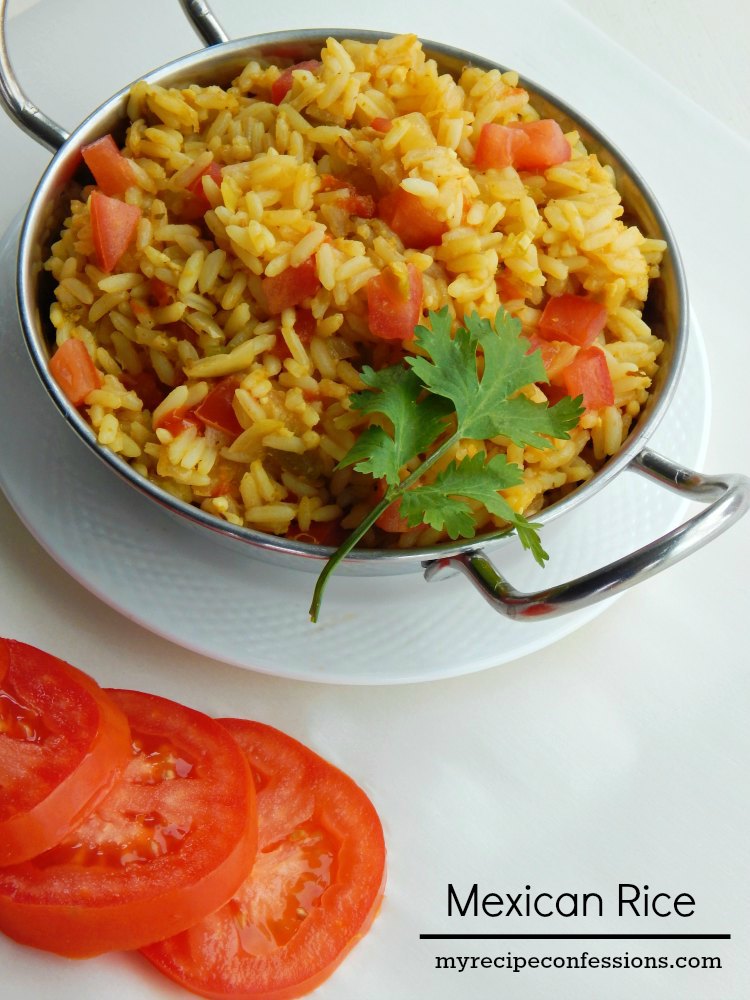 I have been looking for a good Mexican Rice recipe for a long time. I found this recipe in my husband's family cookbook. This recipe is from his cousin Andrea. I will be eternally grateful to Andrea for this amazing recipe. It is everything I have ever wanted in Mexican Rice and more!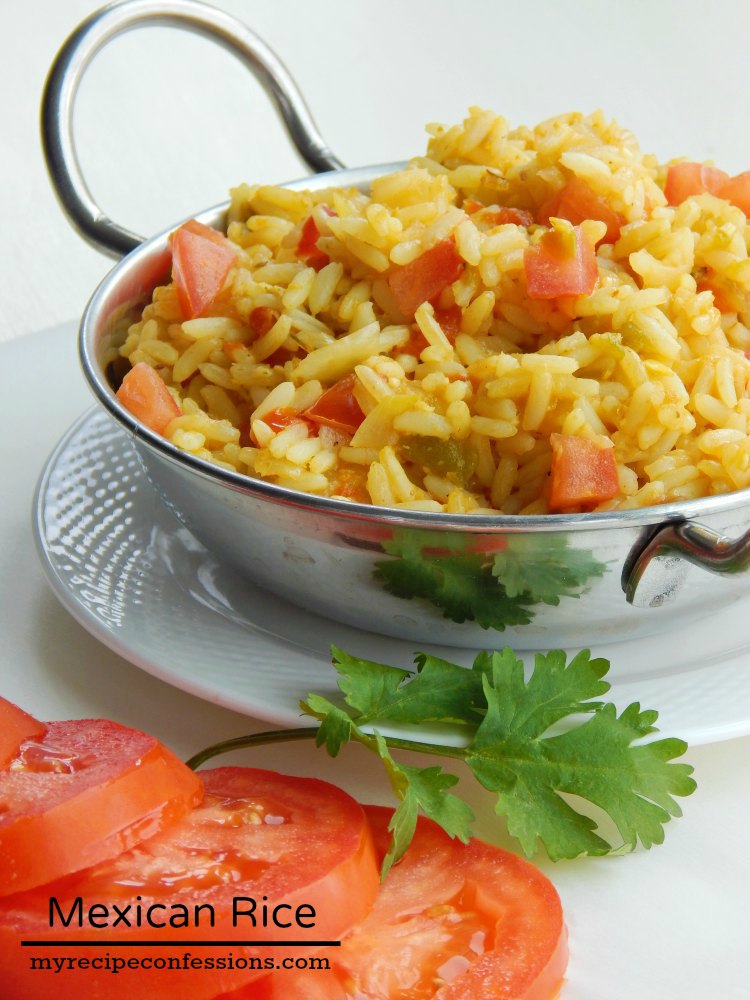 Depending on how hot you like your food, you can add either mild green chilies or jalepenos. I also didn't add the dash of red pepper that the recipe calls for because my family wouldn't eat it if it's too hot.
From now on this rice will accompany every Mexican Dish I make.
With love from my kitchen to yours,
Carrie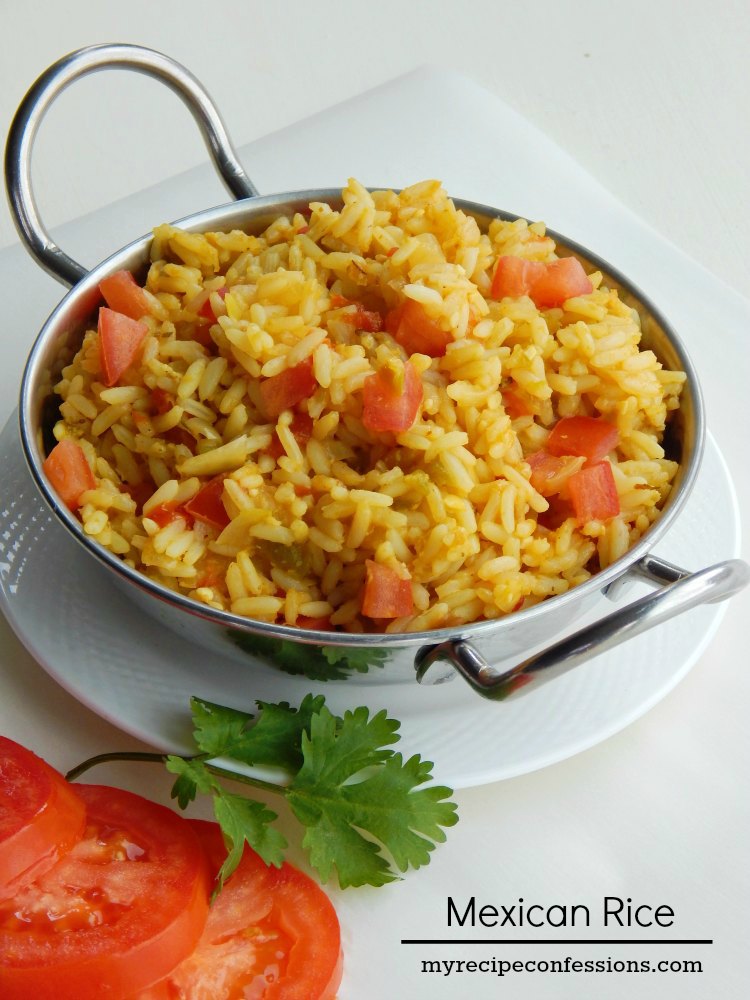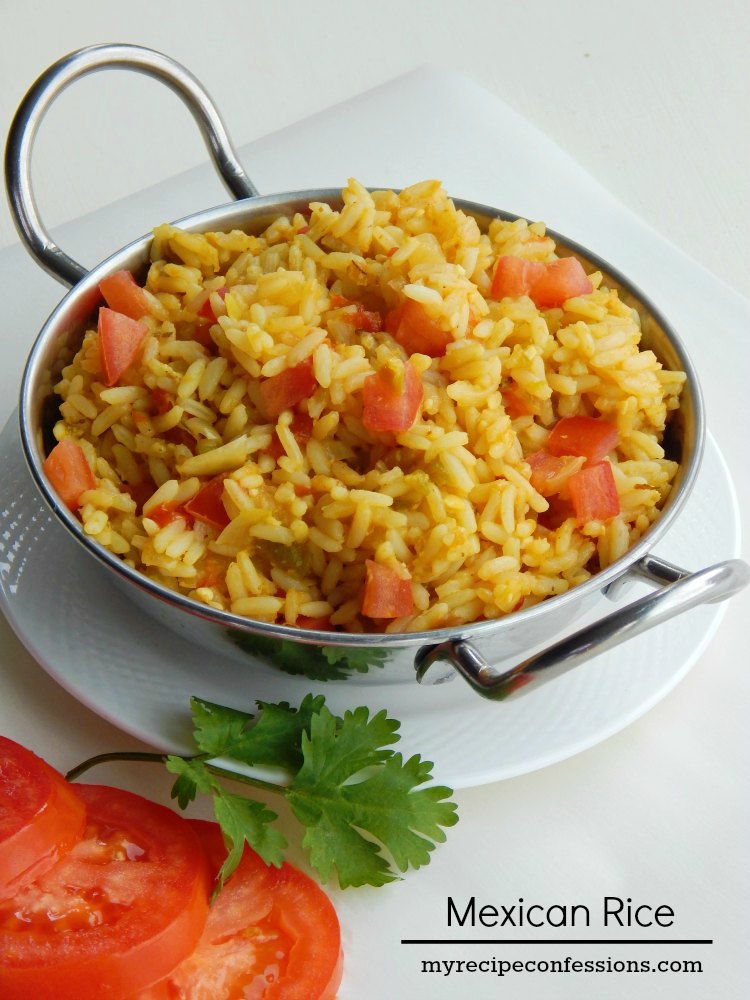 Mexican Rice
2 tsp. of olive oil
1 tsp. of garlic, minced (1 garlic clove)
1 med. yellow onion, chopped
1 lg. tomato, diced
1 cup of uncooked parboiled white rice
1 can (4 oz.) of diced green chilies or jalapenos
2 cups of chicken broth
1/2 tsp. of salt
1/2 tsp. of oregano
dash of red pepper
Instructions
Pre-heat oven to 400 degrees
1. In a large oven proof skillet or saucepan, heat the oil over medium-high heat. Add the garlic, onion, and tomato to the pan. Cover and cook for 3 minutes or until the onion is soft.
2. Add the rice to the pan and cook for 2 more minutes, stirring until the rice is shiny and hot, about 2 minutes. Stir in green chilies or jalapenos, chicken broth, red pepper, oregano, and salt. Bring to a boil.
3. Cover the pan and place in the oven for 20 to 25 minutes, or until the liquid is absorbed and the rice is soft.  Serve hot.
Here are a few other recipes you might enjoy.