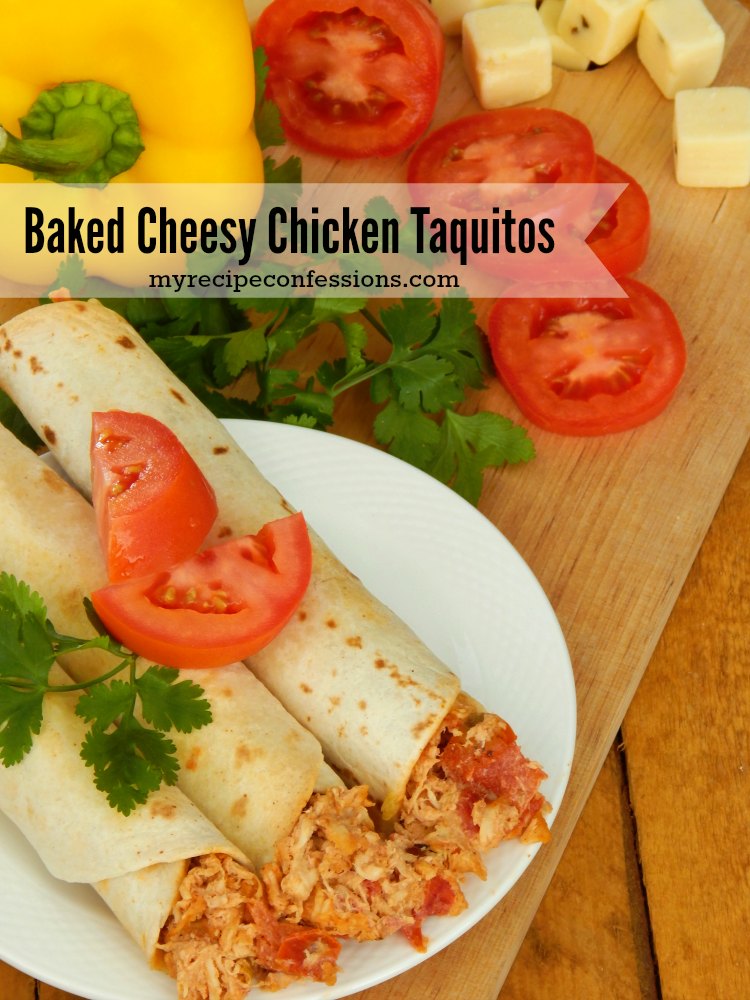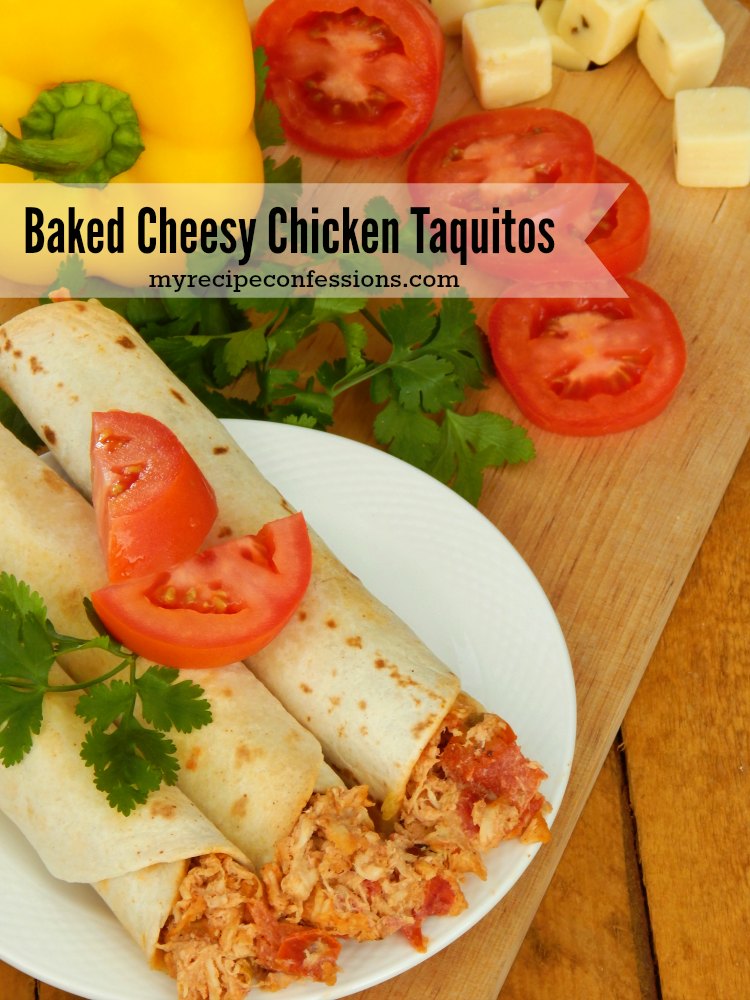 When my kids see me rolling these taquitos, they get really excited. I always know that this will be a meal with very few leftovers!
I love that we can enjoy taquitos with out all the added fat from frying them! They turn out just as crispy and delicious as the fried versions. You can swap out the flour tortillas with corn tortillas if you want. My family prefers the flour tortillas.
I have made a few other recipes for baked taquitos.  When I came up with this recipe, my husband said it is hands down the best recipe for taquitos so far.
Try dipping your baked taquitos in my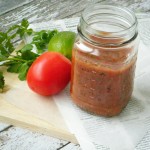 Grilled Pineapple and avacado Salsa.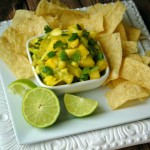 With love from my kitchen to yours,
Carrie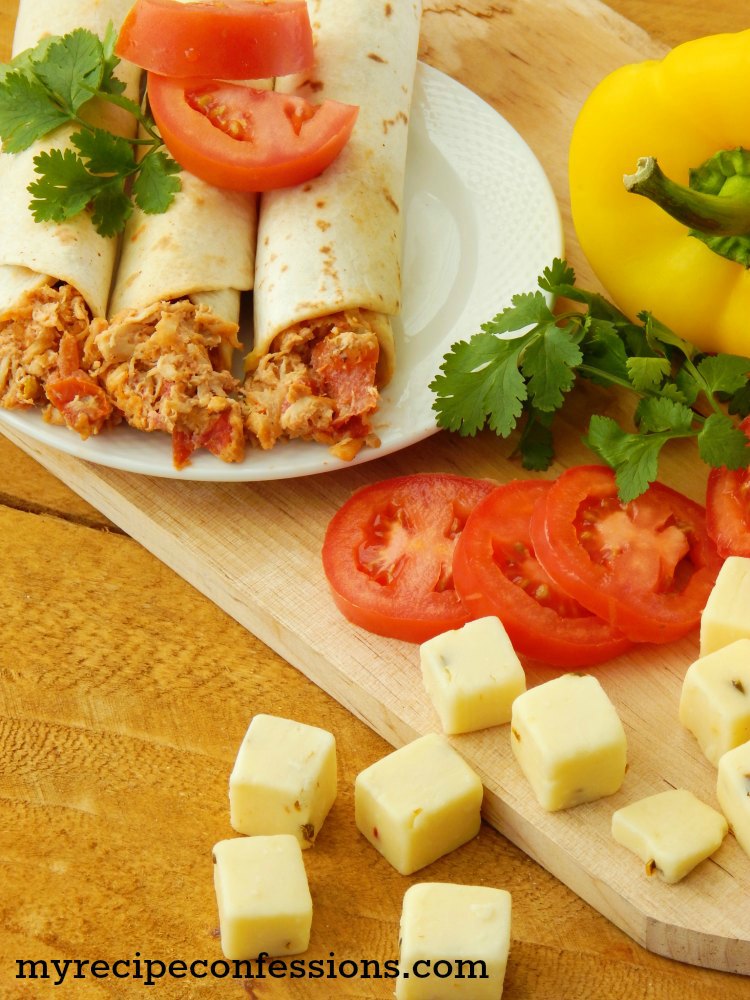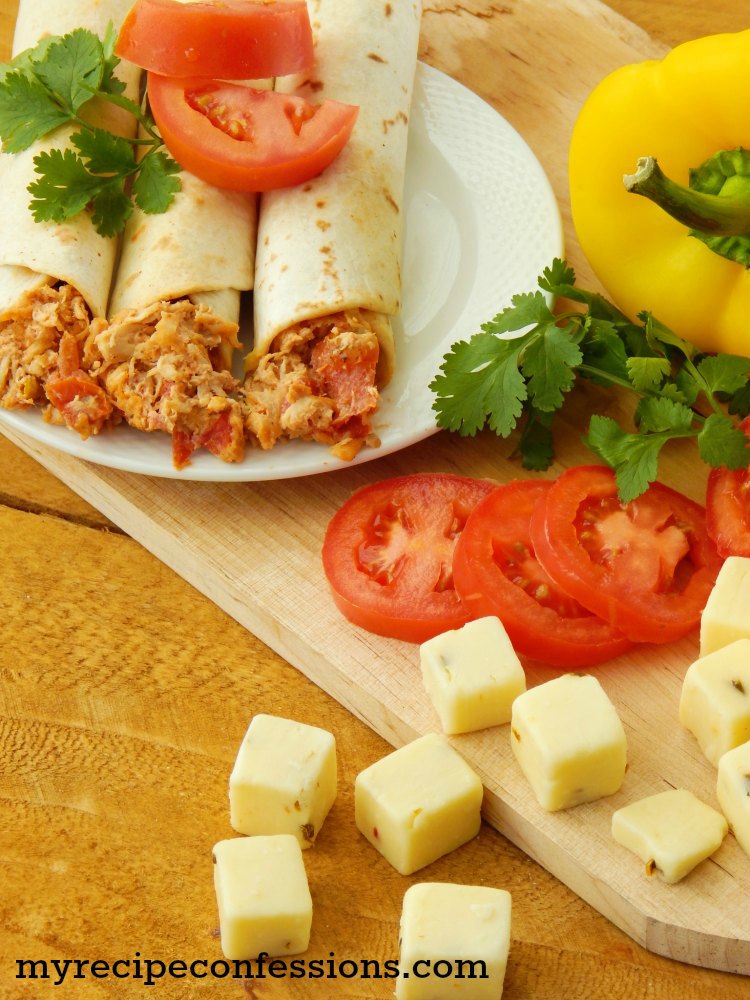 Baked Cheesy Chicken Taquitos
3 cups of cooked chicken, shredded (I like to use rotisserie chicken)
1 1/2 cup of shedded pepper jack cheese
4 oz. of cream cheese, softened
1 (15 oz.) can of diced fire roasted tomatoes
1 can of green chilies
1 tsp. of cumin
1/2 tsp. of garlic powder
1 tsp of onion powder
1/2 tsp. of smoked paprika
10 to 12 (10 in.) flour tortillas
Instructions
preheat oven to 425 degrees
1.Spray a baking sheet with Cooking Spray and set aside. In a large bowl, add the shredded chicken, cream cheese, and shredded pepper jack cheese and then mix well. Mix in the diced tomatoes, green chilies, cumin, garlic powder, onion powder, and smoked paprika.
2. Spoon 1/4 cup of the chicken mixture in a line about an 1 inch from the edge of the tortilla. Tightly roll up the tortilla.  Repeat with the remaining ingredients.
3. Place the taquitos on the prepared baking sheet. Spray the taquitos lightly with COOKING spray. Place the baking sheet in the preheated oven and bake until golden brown and the edges are crisp, about 15 to 20 minutes.
4. Serve the taquitos hot with a dipping sauce of your choice (sour cream, salsa, or guacamole)
You might also like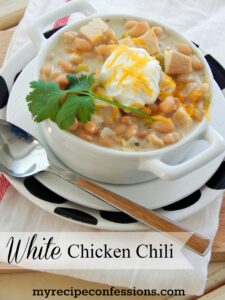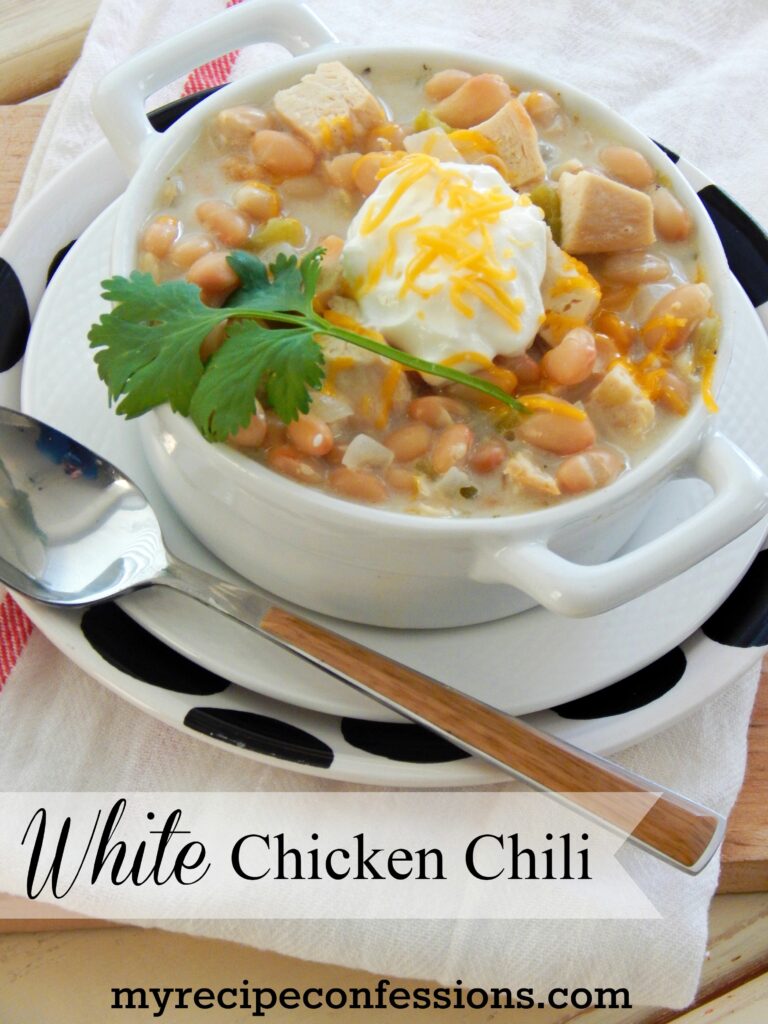 Chicken Chili Verde Enchiladas