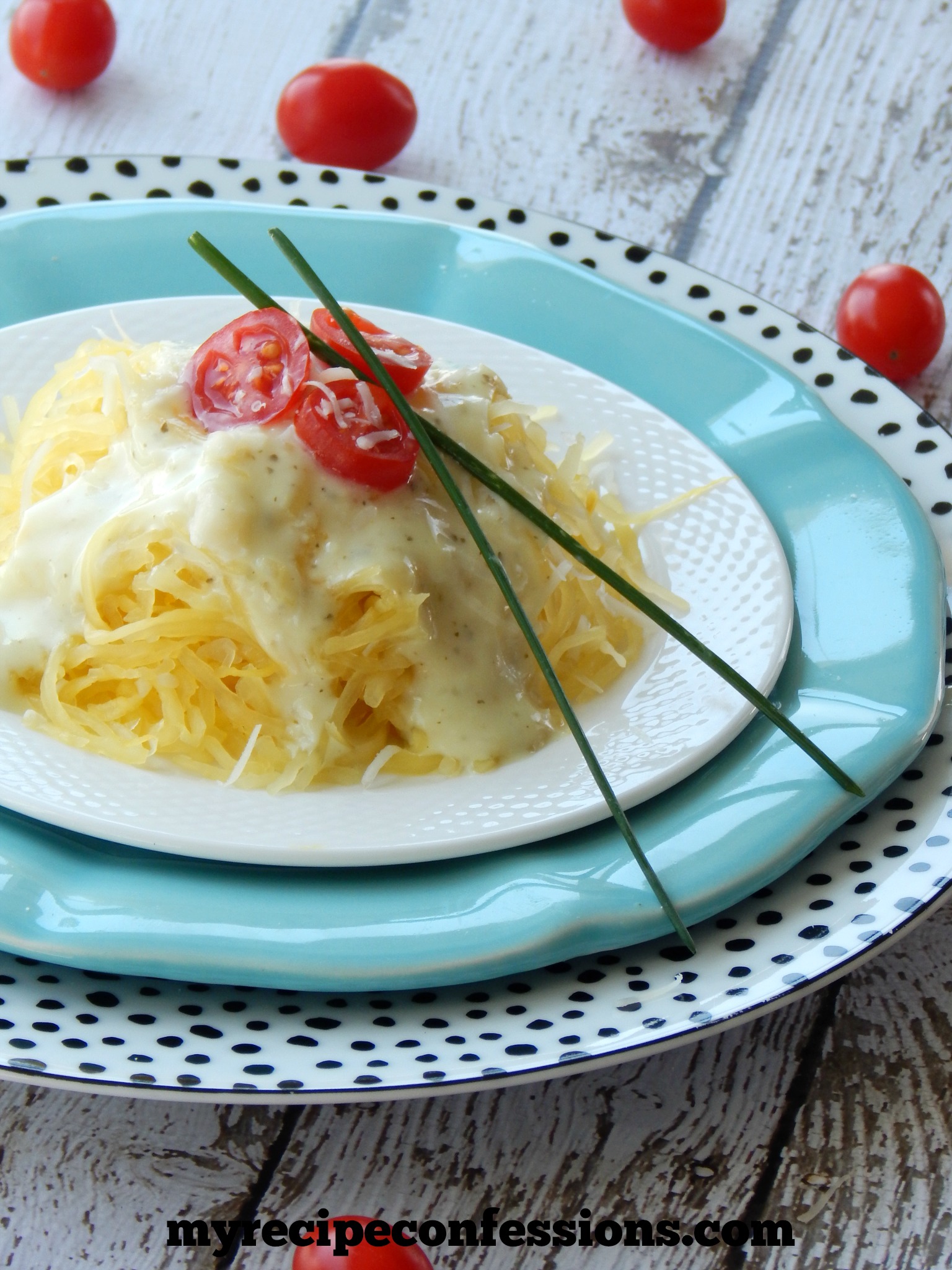 Just because this dish is gluten-free, it doesn't mean that it is lacking in the flavor department. The sauce is a quick and easy recipe that you can whip up in minutes. The spaghetti squash is a flavorful substitute for regular pasta. Your kids will not even notice the difference. You can relax knowing that your family is eating a meal that is healthy and tasty.
With love from my kitchen to yours,
Carrie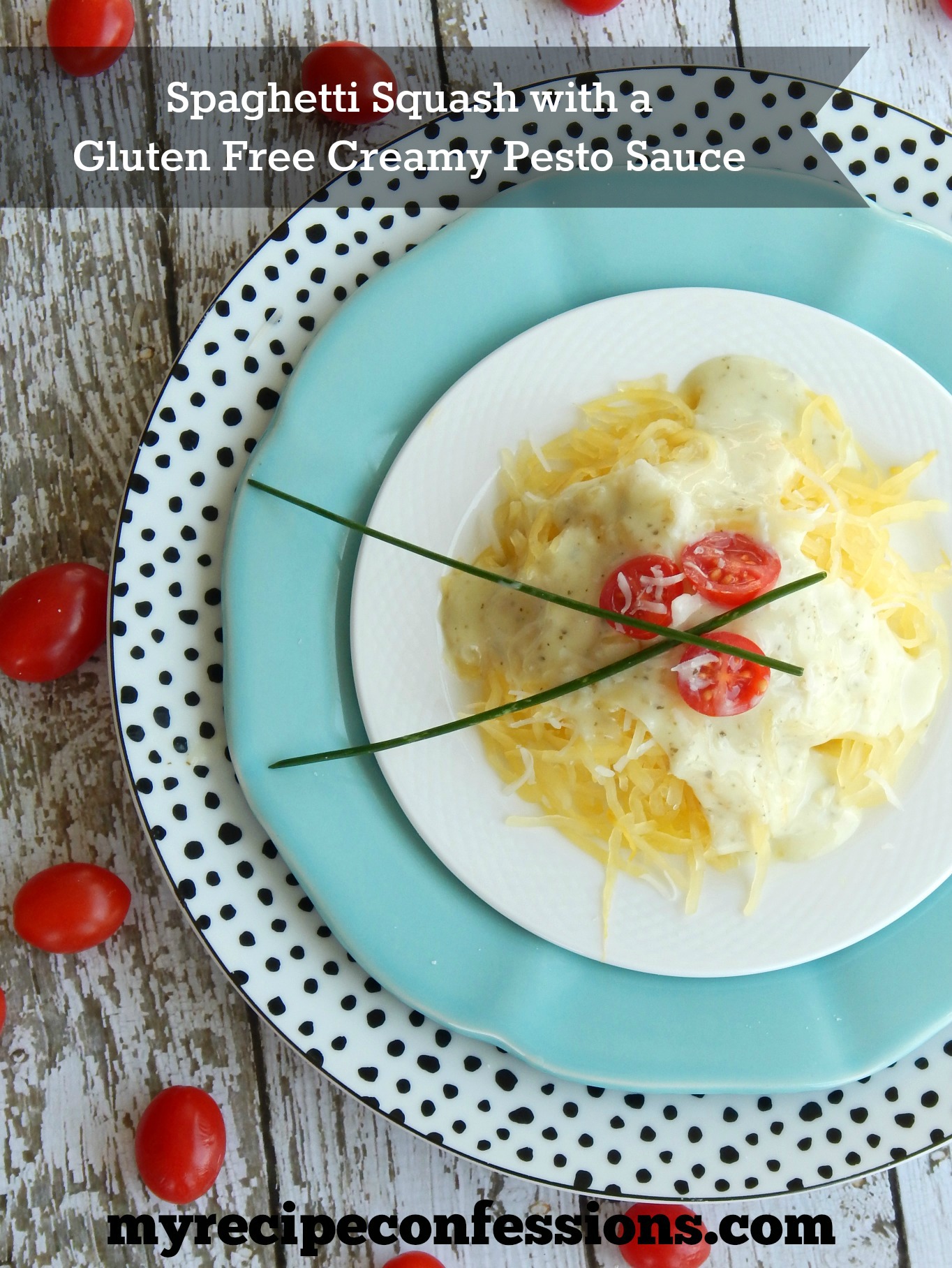 Spaghetti Squash with a Gluten Free Creamy Pesto Sauce
3 to 4 lb. spaghetti squash
4 cups of chicken broth ( I like to use better than Bouillon)
4 oz. of  cream cheese
3 tsp. pesto
1/2 cup of parmesan cheese
3 tbsp. cornstarch
2 tbsp. cold water
Instructions
Preheat oven to 375 degrees
1. Cut the spaghetti squash width wise into 2 inch rings. Scoop out the seeds in the center of the squash and place them on a baking sheet. Bake in the oven for  1 hour.
2. While the squash is baking, add the chicken broth, cream cheese, and pesto to a medium-sized sauce pan on medium high heat. Gently stir until the cream cheese is melted and the liquid begins to simmer.
3. Whisk the cornstarch into the water and then whisk it into the cream mixture. Stirring, continue to simmer the sauce until it starts to thicken. Remove from heat and add the parmesan cheese.
4. Allow the squash to cool for 15 minutes then pull the peel away and separate the strands with a fork. Enjoy the spaghetti squash topped with the Gluten Free Creamy Pesto Sauce.