I found this recipe from Yellow Bliss Road on Pinterest.
I knew I had to try it as soon as I saw it. The fact that it you can cook it in under 20 minutes and only use one pan was a sure sell for me!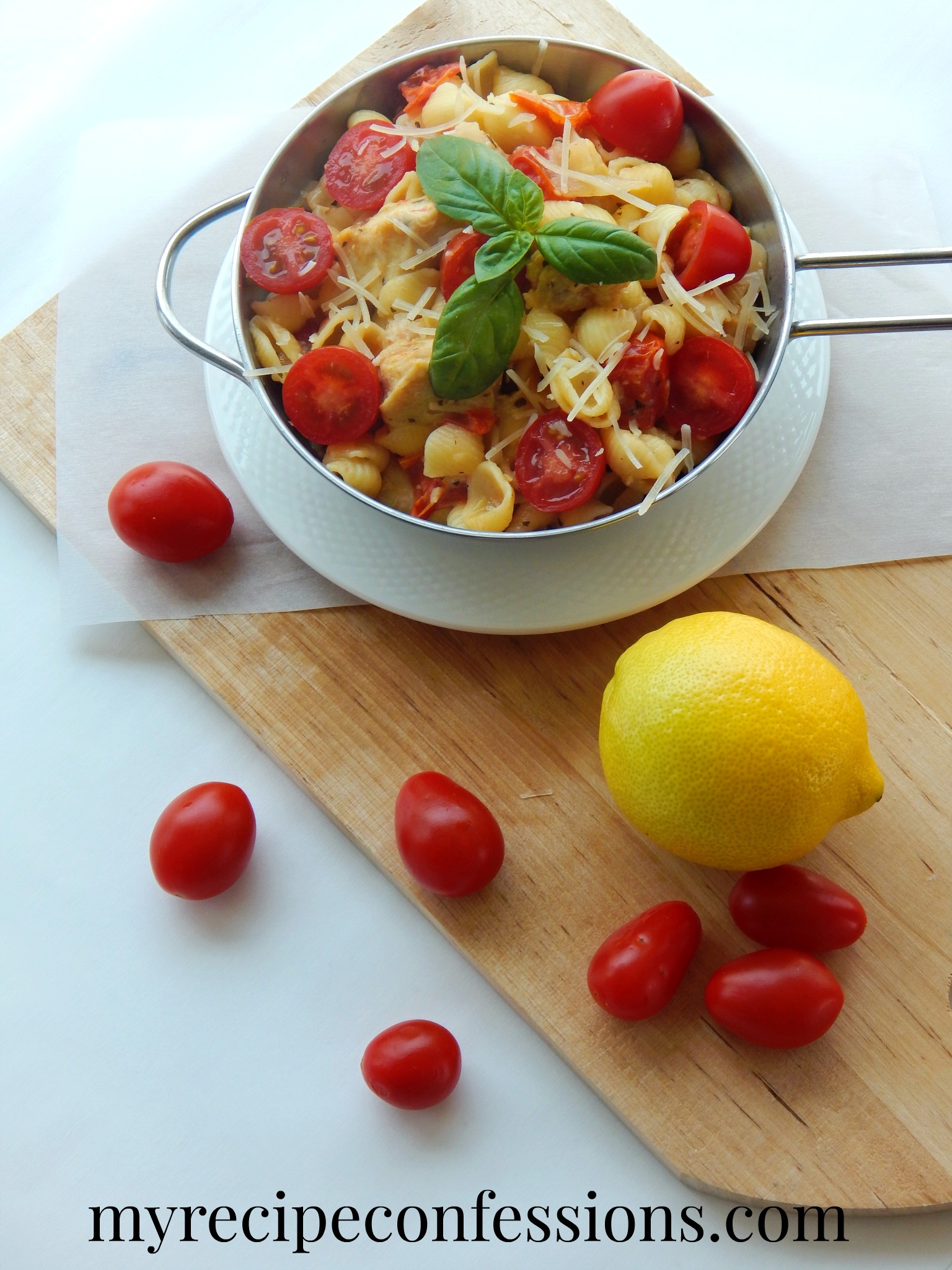 This recipe did not disappoint! The flavor was rich and comforting all at the same time. I was able to whip it up in under 20 minutes just like the recipe promised.
I did however leave out the red pepper flakes.  I loved this dish and plan on making it again soon!
Until next time,
Carrie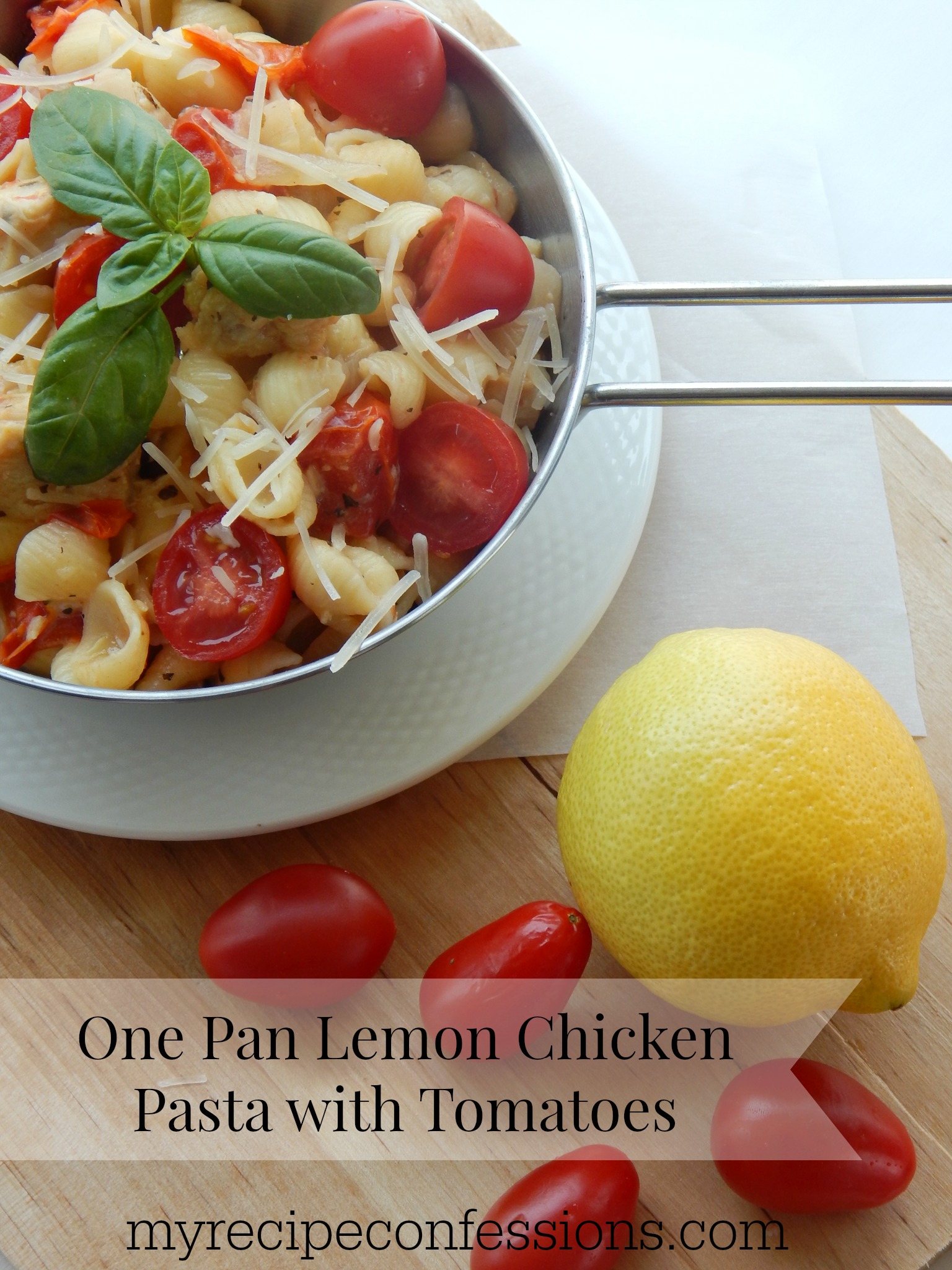 One Pan Lemon Chicken Pasta with Tomatoes
1 pound of chicken breasts, cut into strips
2 tbsp. olive oil 1
small yellow onion, diced
1 tbsp. garlic, minced
2 1/2 cups of small dry pasta
2 cups of chicken broth
1/4 cup of lemon juice (1 to 2 large lemons)
1 cup of grape tomatoes, halved
1 cup of water
1 tsp. dried basil
1 tsp. salt
1/2 tsp. ground black pepper
1 cup of shredded mozzarella cheese
Instructions
1. Heat olive oil in a medium- sized sauce pan over medium-high heat. Add onions and garlic until soft and nearly translucent. Add chicken and cook until browned.
2. Stir in pasta, lemon juice, water, chicken broth, tomatoes, basil, salt and peppers. Bring to a boil and continue to cook uncovered, stirring often. Cook for about 9 minutes or until most of the liquid has evaporated.
3. Remove from heat and sprinkle the cheese over the top. Cover and let sit for 10 minutes or until cheese is melted and the remaining liquid is absorbed.
This recipe is adapted from One Spicy Lemon Chicken Pasta with Tomatoes from Yellow Bliss Road.
You can stay up to date with Carrie on Facebook, Pinterest Instagram