Chocolate Chips, Cookies, Cream Cheese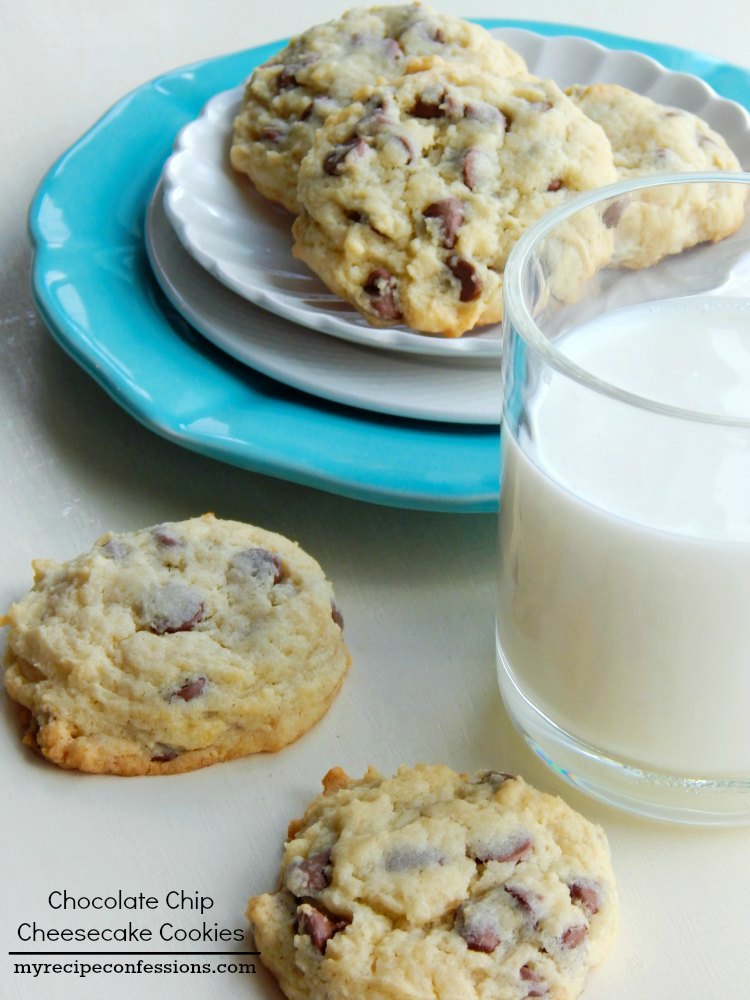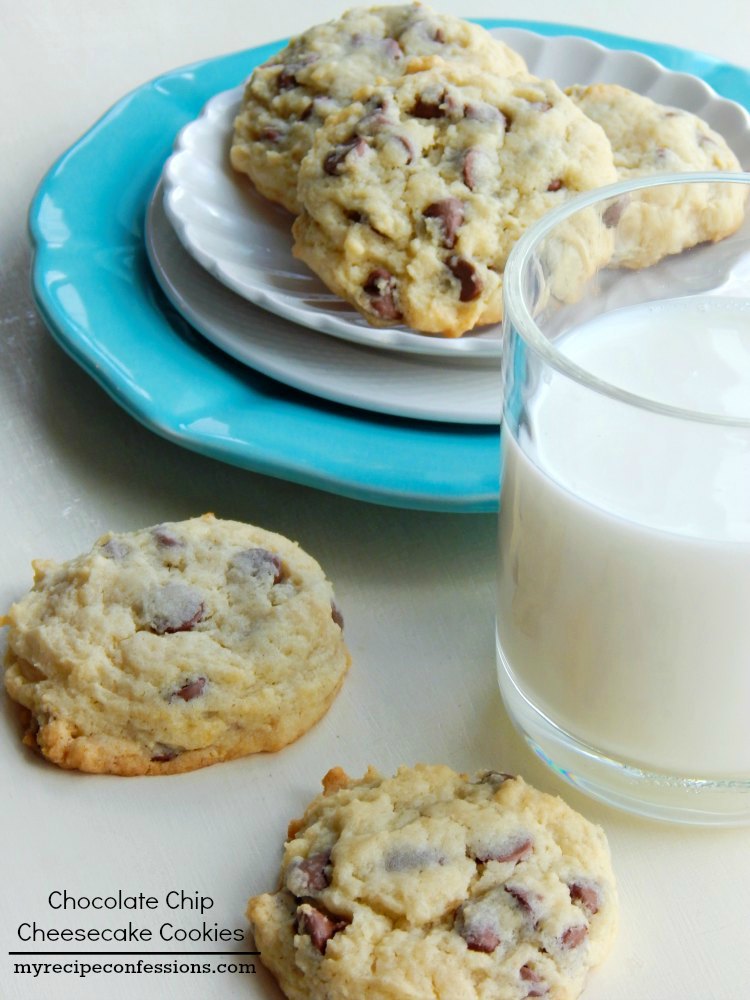 Your family is going to think that you are the cookie whispier. These Chocolate Chip Cheesecake Cookies are so thick, soft, and moist. Seriously, what more can you what in a cookie?
My sister has been making these cookies for a while now and I am always so impressed with how soft they are. Even the next day they are still super soft. Well the secret is the cream cheese. Even my mom who doesn't generally like chocolate chip cookies raves about these cookies. They are pretty simple to make. So why not make it a family event and let the kids get involved with making these cookies.
With love from my kitchen to yours,
Carrie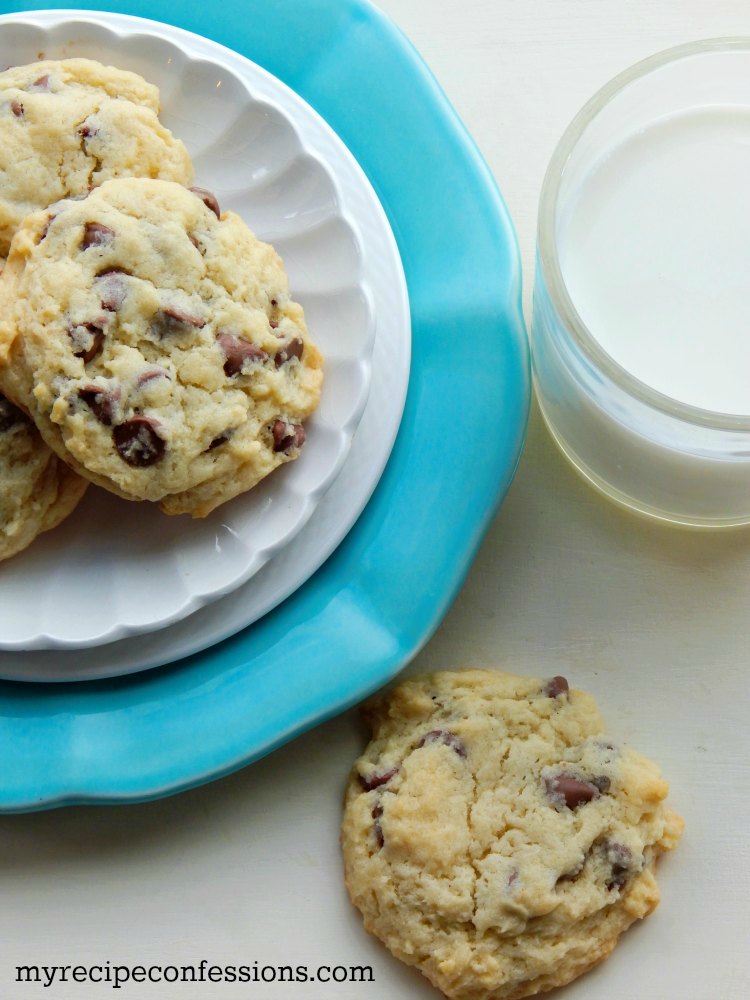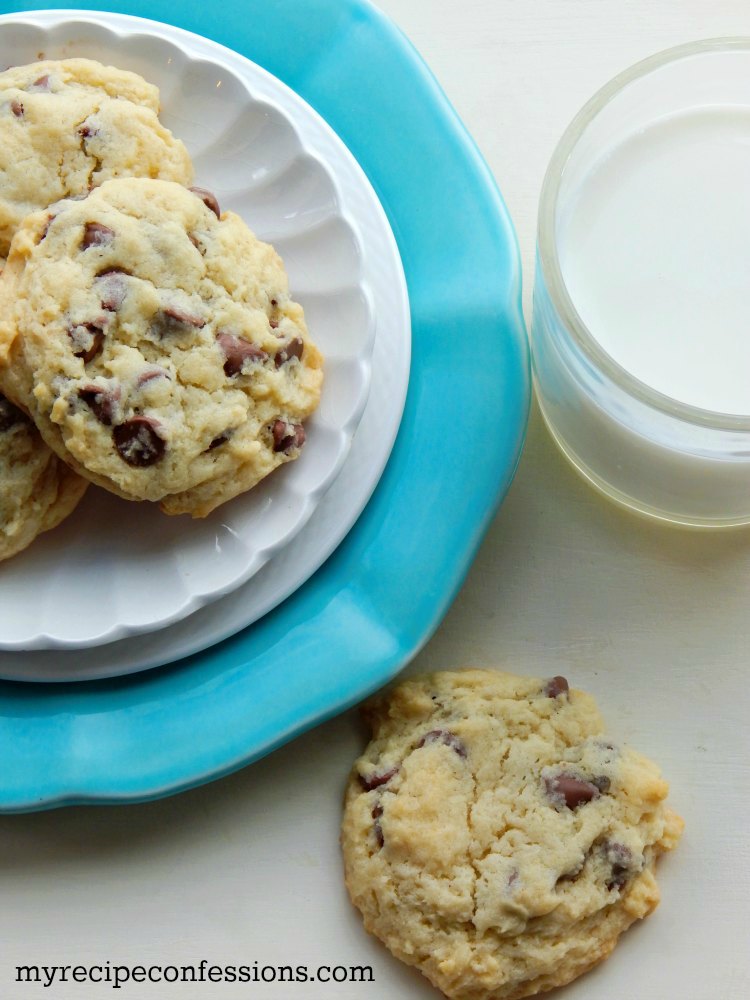 Chocolate Chip Cheesecake Cookies
10 tbsp. of butter, softened
3 oz. of cream cheese, softened
1 cup of sugar
1 egg
1 tsp. of vanilla
1/2 tsp. of salt
1/2 tsp. of baking powder
1/8 tsp. of baking soda
2 cups of all-purpose flour
1 (12 oz.) bag of milk chocolate chips
Instructions
Pre-heat oven to 375 degrees
1. Cream the butter, cream cheese, and sugar together until light and fluffy. Add the egg and continue to cream. Combine the remaining dry ingredients in another bowl and set aside.
2. Add the vanilla to the butter mixture and mix to combine. Add the dry ingredients and mix until the flour disappears. Fold in the chocolate chips.
3. Spray baking spray on a baking sheet. Form 1 tbsp. of cookie dough into a ball and place them 1 inch apart on the baking sheet. Place in the oven and bake for 10 to 12 minutes or until they are light golden brown. Cool cookies on a wire rack.
Here are a few other cookie recipes you might enjoy.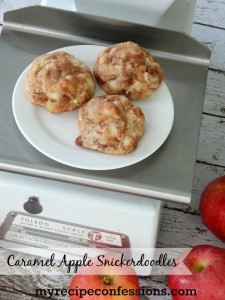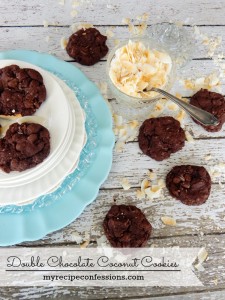 Double Chocolate Coconut Cookies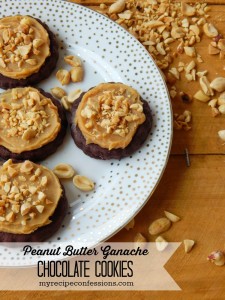 Peanut Butter Ganache Chocolate Cookie