Chocolate, Coconut, Cookie Recipe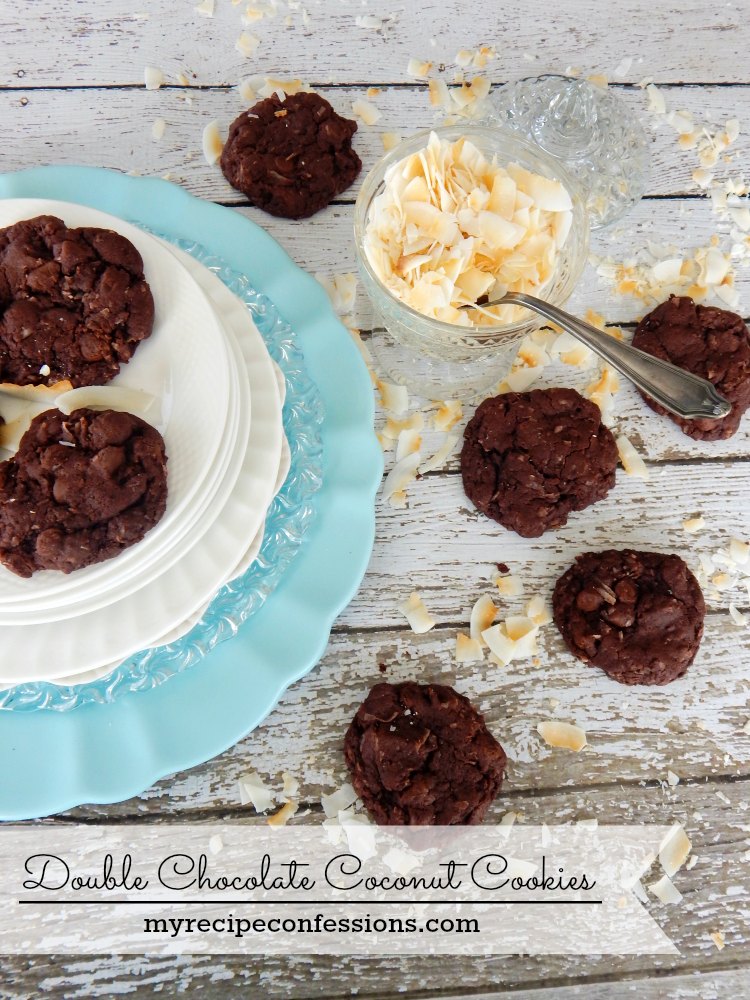 These Double Chocolate Coconut Cookies are so amazing that you will be dreaming about them for days. They are so soft and fudgy with the perfect balance of coconut.
I was inspired to make these cookies when my mom shared some of her Coconut Chocolate Lindor Truffles with me. After just one truffle I was hooked. I couldn't stop thinking about them. The next day I started baking and the end result was this fabulous recipe.
Another quality of this cookie is that they seem to disappear some how. As soon as I pull a batch out of the oven and turn around for even a split second, when I turn back around, some of my cookies have magically vanished. I guess I can't blame the cookie thief because these cookies are pretty unforgettable!
When you make these cookies, make sure to keep a very close eye on them. You never know when the cookie thief might strike.
With love from my kitchen to yours,
Carrie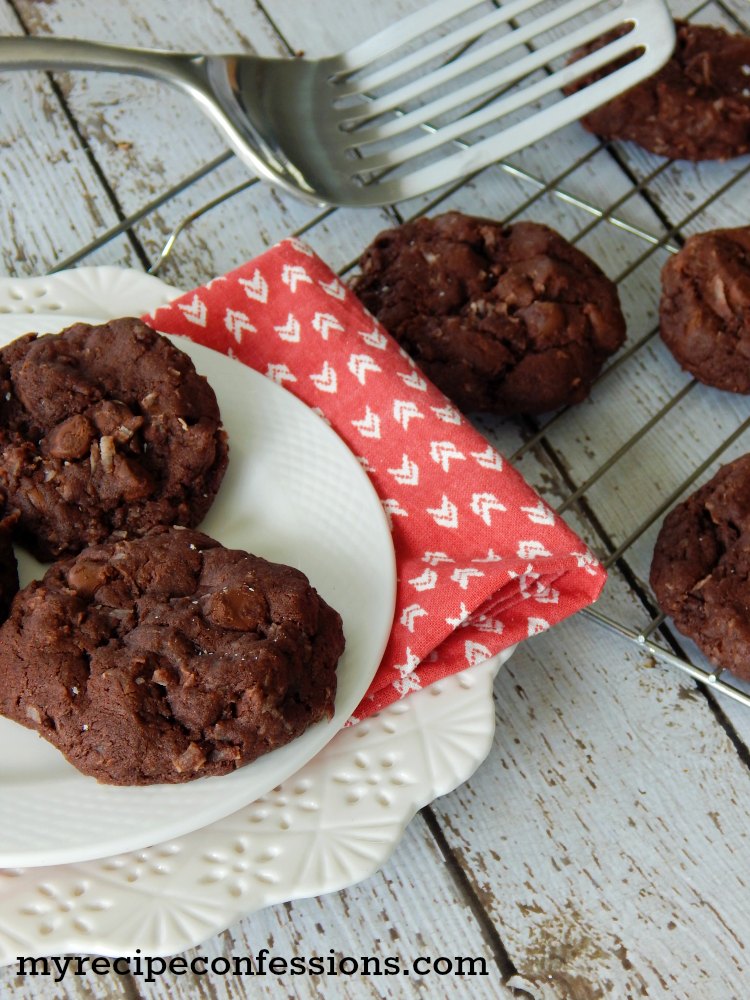 Double Chocolate Coconut Cookies
Makes about 40 cookies
1 cup of butter, softened
1 ½ cup of granulated sugar
1 egg
2 egg yolks
½ tsp. of vanilla
1 tsp. of coconut extract
2 tbsp. of sour cream
¾ cup of cocoa powder
2 ¼ cup of all-purpose flour
½ tsp. of salt
1 tsp. of baking soda
1 (11.5 oz.) pkg. of milk chocolate chips
1 ½ cup of Baker's Angel Flakes Sweetened Coconut 
Instructions
Pre-heat oven to 375 degrees
In a medium-sized bowl, cream the butter and sugar. Add the egg and egg yolks one at a time and mix well. Mix in the vanilla extract, coconut extract, sour cream, and cocoa powder.
In a small bowl, whisk the flour, salt, and baking soda together. Add the flour mixture to the chocolate mixture and mix just until the flour is incorporated. Fold the chocolate chips and coconut flakes into the cookies dough until well combined.
Form the cookie dough into 2 inch balls and place them on an ungreased cookie sheet. Flatten the cookie balls slightly with your hand. Place the cookie sheet in the oven and bake for 10 minutes. Do not over bake the cookies or they will be dry.
Here are a few other recipe you might enjoy.