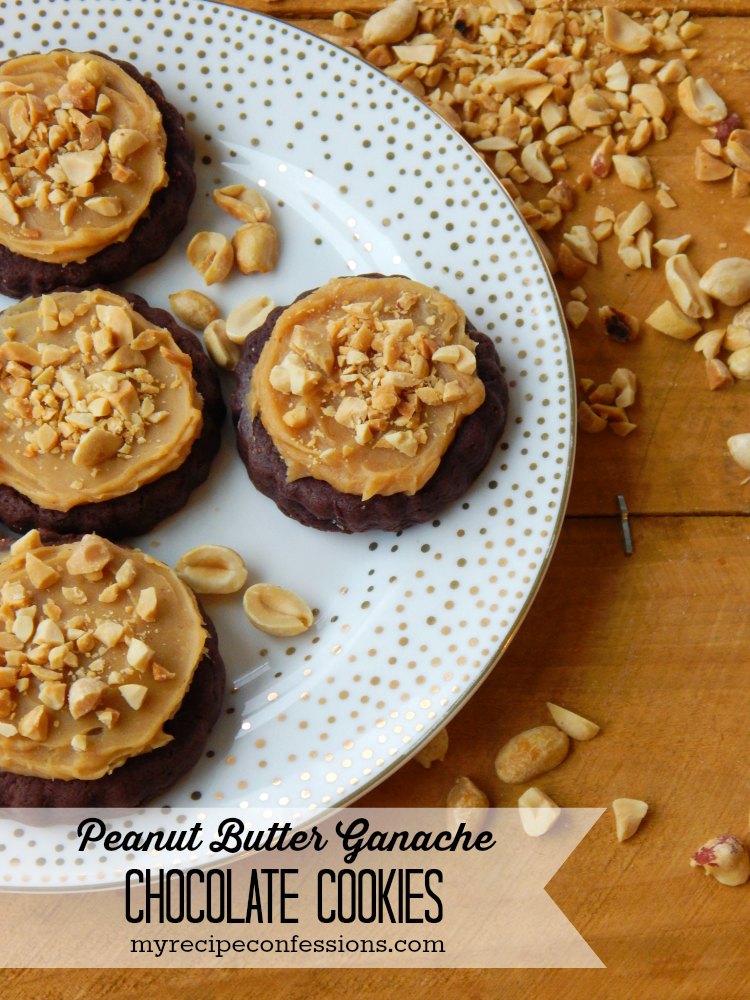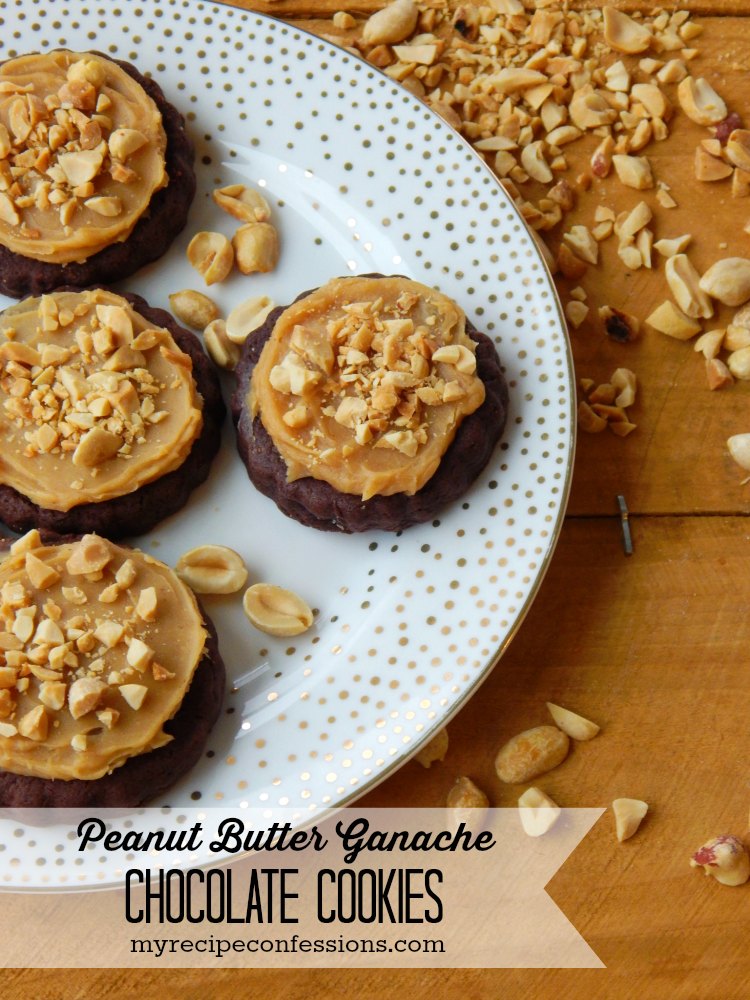 Sometimes you just need a super soft chocolate cookie smeared with a creamy peanut butter ganache and sprinkled with chopped peanuts.
After all, it is Tuesday and we still have a few more days until the weekend. No need to thank me, that's what friends are for.
With love from my kitchen to yours,
Carrie
Peanut Butter Ganache Chocolate Cookies
makes about 3 dozen cookies
1 cup of unsalted butter, softened
1 1/2 cups of granulated sugar
2 large eggs
1/2 cup of sour cream
1/2 cup of milk chocolate chips, melted
2/3 cups of unsweetened cocoa
1 tsp. of vanilla extract
3 1/2 cups all-purpose flour
1/2 teaspoon salt
1 tsp. of baking powder
1 cup of unsalted roasted peanuts, (chopped)
Instructions
Preheat oven to 375 degrees
Whisk dry flour, salt, and baking powder in bowl and set aside. In a large bowl, cream the butter, sugar together. Slowly add the eggs to the butter mixture and continue to cream.
Add cocoa, sour cream, melted milk chocolate chips, and vanilla extract. Mix until smooth. Gradually add flour mixture and mix until smooth. Wrap in plastic wrap and chill for 30 minutes in the refrigerator.
Roll out cookie dough so that it is ¼ inch thick. Cut the cookies with a 2 inch circle cookie cutter. Place cookies on a greased cookie sheet and bake for 8 to 10 minutes. Transfer to a wire rack and cool completely. Spread 1 tbsp. of peanut butter ganache over the chocolate cookies and sprinkle chopped peanuts on top.
Peanut Butter Ganache
1 (10oz.) pkg. of Reese Pieces Peanut Butter Chips
1 cup of heaving whipping cream
Place the peanut butter chips in a medium size heat proof bowl. Bring the heavy cream to a simmer in a small sauce pan.
Pour the hot cream over the peanut butter chips. Whisk until completely smooth and let cool to room temperature.
This recipe was originally shared on cookingwithruthie.com