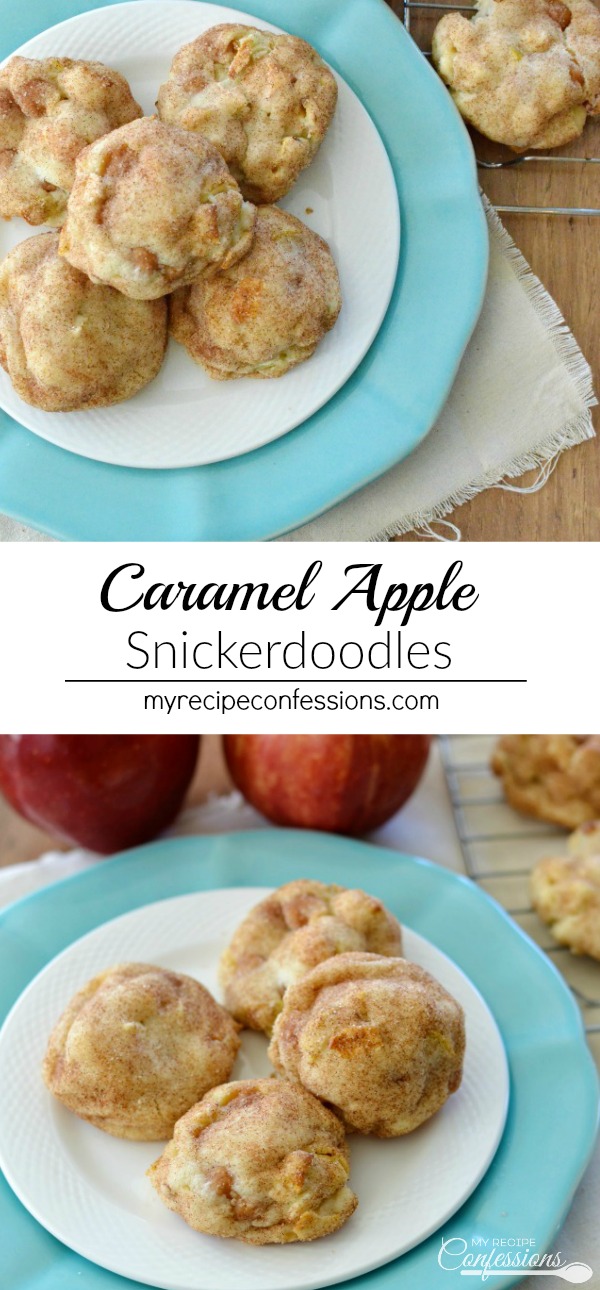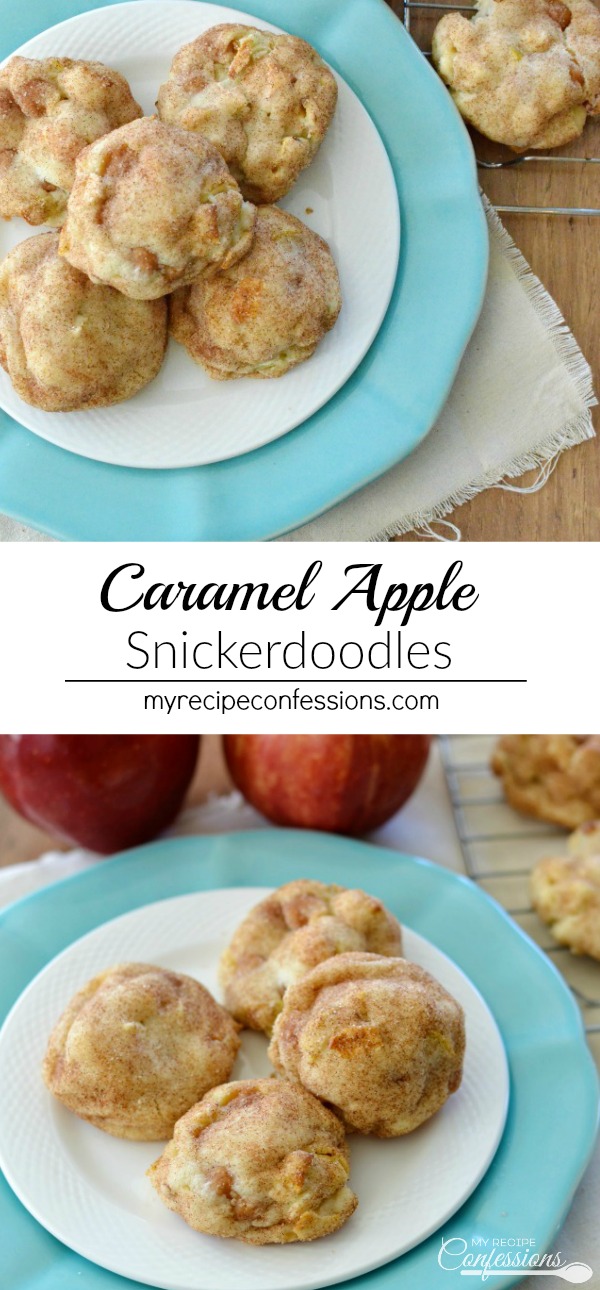 Caramel Apple Snickerdoodles taste like a caramel apple wrapped in a cookie. These cookies are loaded with apple, caramel, white chocolate, and then rolled in a delicious cinnamon sugar mixture. It doesn't get any better than this!
These Caramel Apple Snickerdoodles are soft and chewy and are packed with caramel apple goodness! Caramel apples are my weakness! As soon as all the Fall season recipes started popping up on Pinterest, I couldn't stop thinking about caramel apples.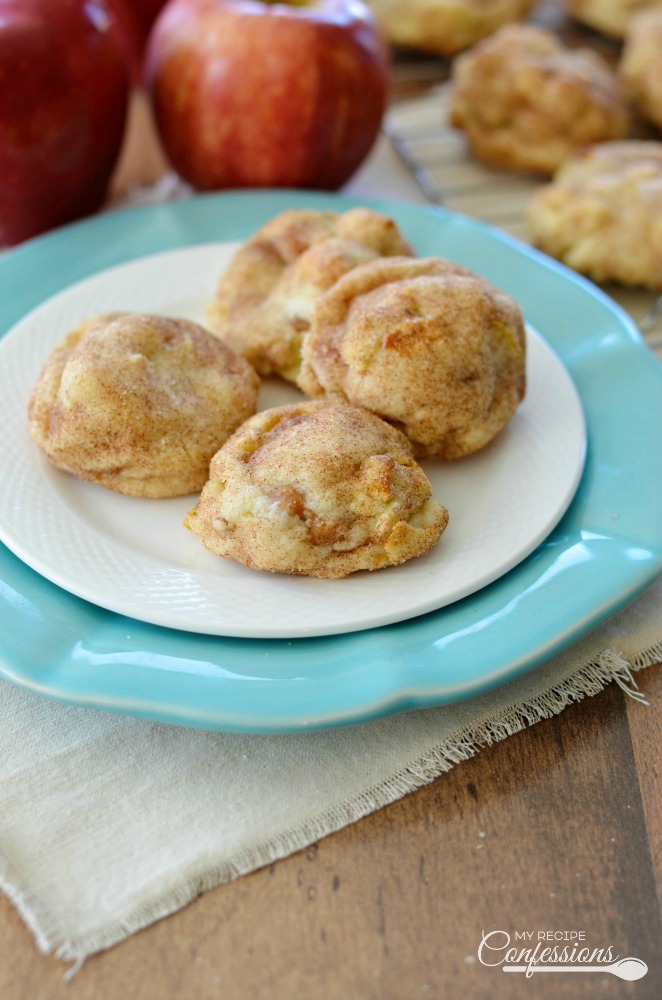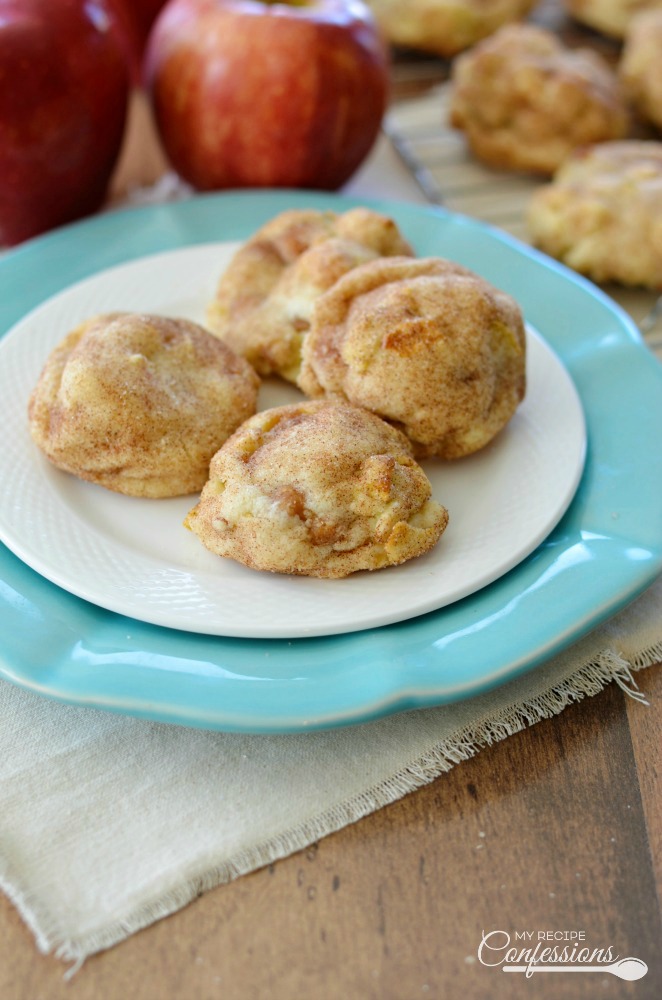 I started thinking about all of the different ways you could make caramel apples. One thought lead to another and before I knew it I was playing in the kitchen again.
I think you are going to be surprised at how much these cookies taste like the real thing.  They are so addicting that I had to take half the batch to my neighbors before I ate them all.
With love from my kitchen to yours,
Carrie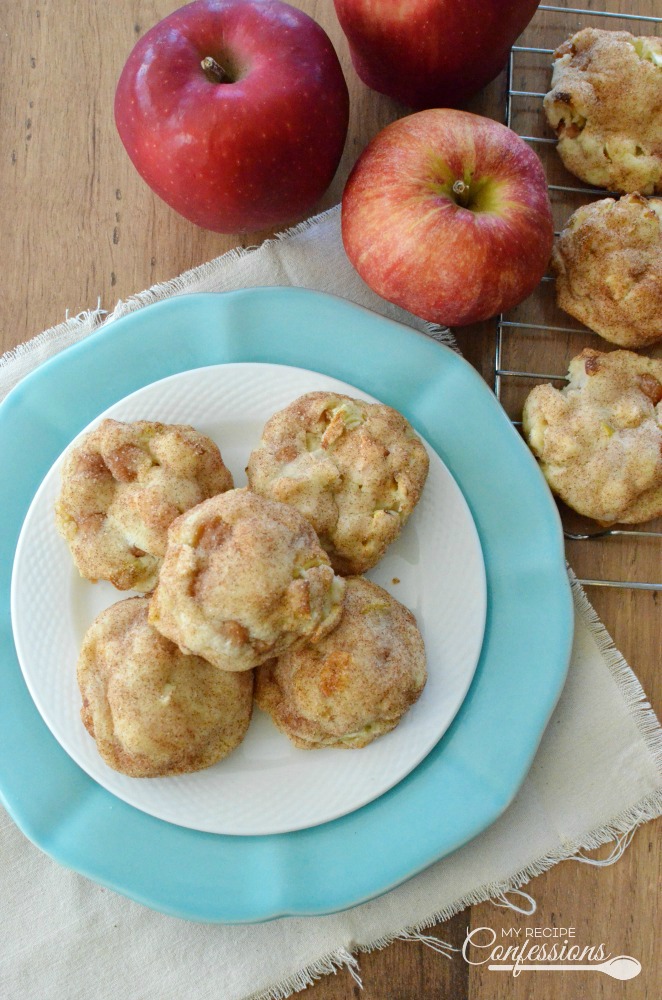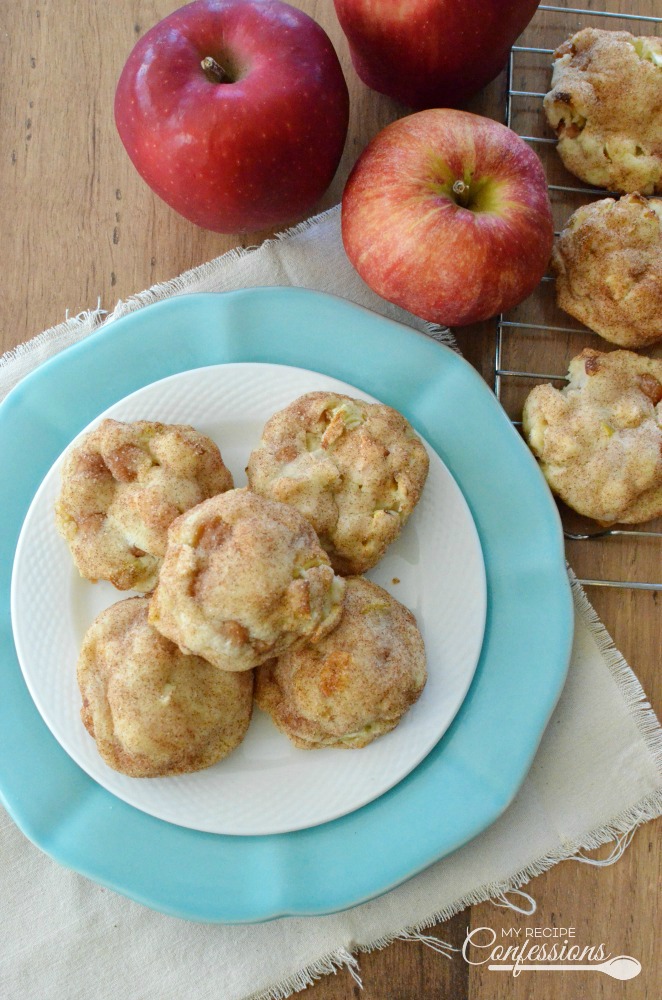 Caramel Apple Snickerdoodles
makes about 3 dozen cookies
1 cup of butter, softened
1 1/3 cup of granulated sugar
2 eggs
2 tsp. vanilla
3 cups of flour
1/2 tsp. salt
2 tsp. baking powder
1 (12 oz.) pkg. of white chocolate chips
2 cups of dried apples, diced
1 (11 oz.) pkg. of Kraft Caramel Bits
Cinnamon Sugar Mixture
3 tbsp. sugar
1 tbsp. cinnamon
1/4 tsp. allspice
Instructions
Preheat oven to 400 degrees
1. Cream the butter and sugar together. Add one egg at a time gently stirring between each. Mix in vanilla.
2. In a separate bowl, whisk the flour, salt, and baking powder together. Add the flour mixture to the butter mixture and mix just until the flour disappears.
3. Gently fold in the white chocolate chips, caramel bits, and the diced apples into the cookie dough.
4. Next, make the cinnamon sugar mixture. In a small bowl, mix the sugar, cinnamon, and allspice together.
5. Roll 1 tablespoon of the dough into a ball and roll it in the cinnamon sugar mixture and then repeat.
6. Place the cookie dough balls onto a greased cookie sheet and refrigerate for 30 minutes. Bake the cookies in the preheated oven for 10 to 12 minutes or until golden brown.
Here are a few other recipes you should try.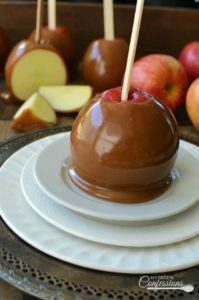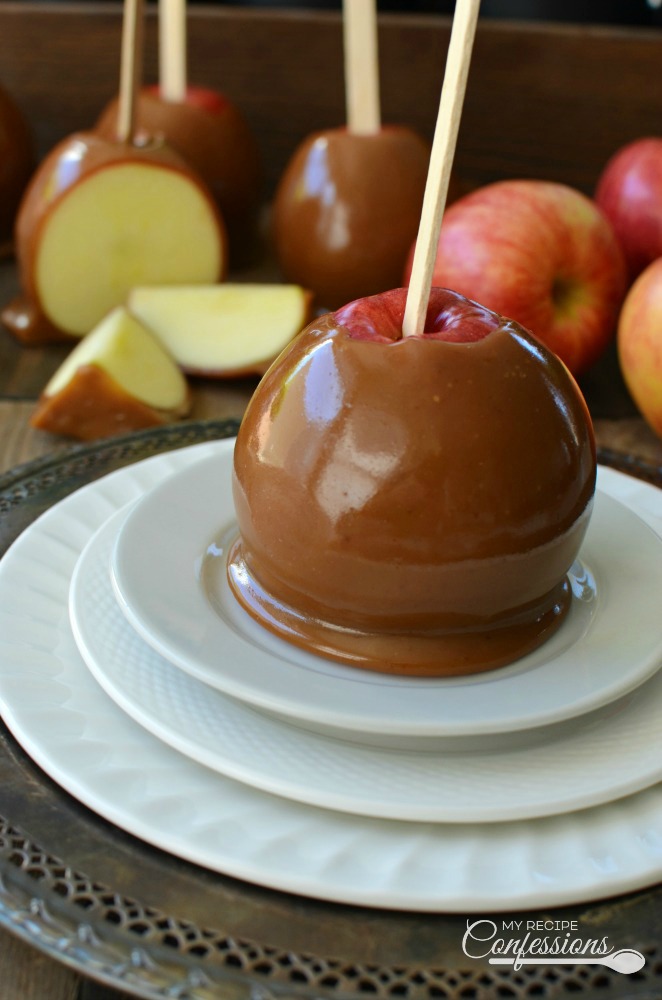 The Best Homemade Caramel Apples