Easy Italian Focaccia Bread is not just bread with olive oil. This bread is loaded with Italian herbs and parmesan cheese. It is then topped with more herbs, parmesan cheese, and flaky kosher salt. This bread is absolutely breathtaking!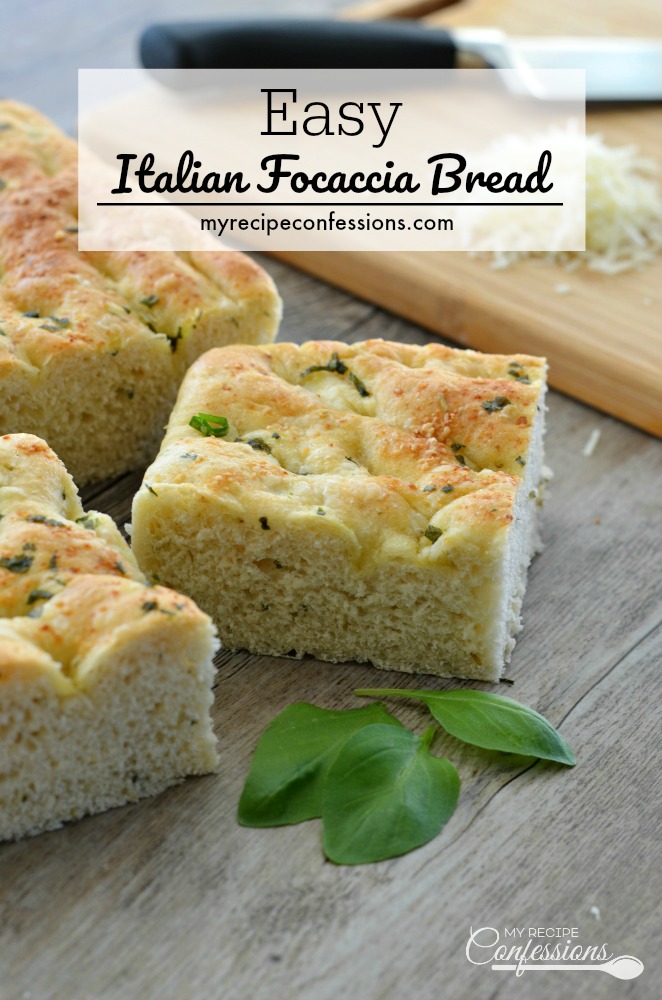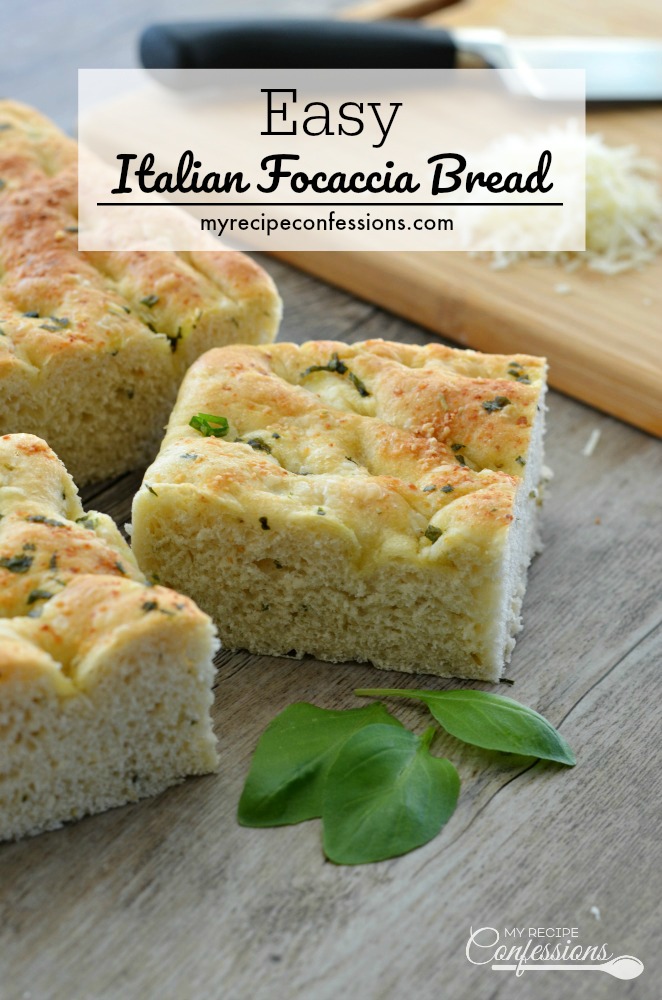 I can't say enough about this recipe for Easy Italian Focaccia Bread. The bread is soft and chewy and bursts with flavor.  A lot of people get intimidated by making Focaccia bread, but once you try it, you will realize that it really is quite easy to make.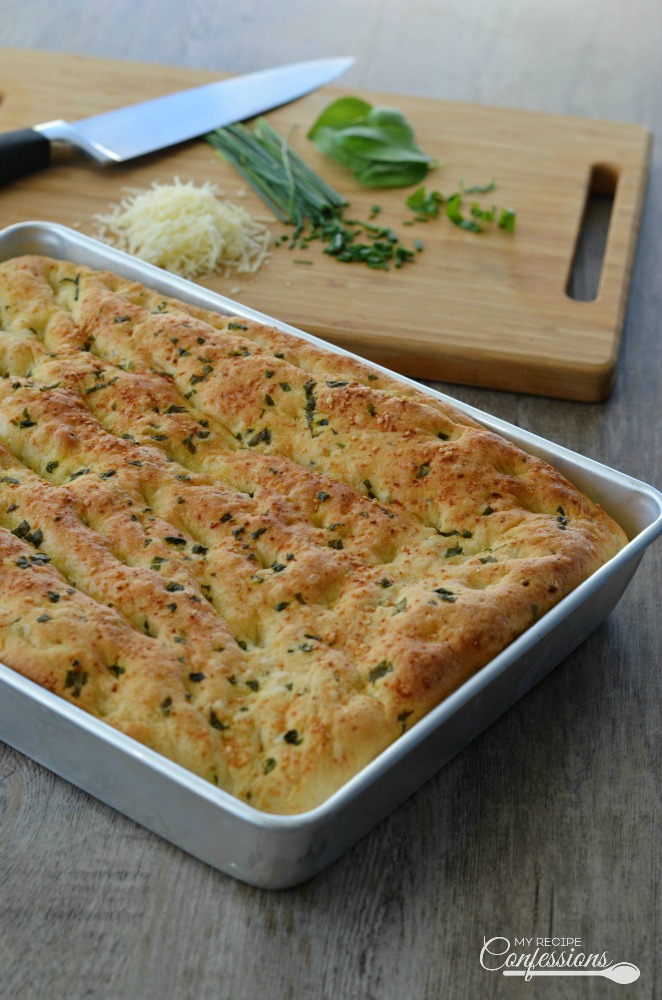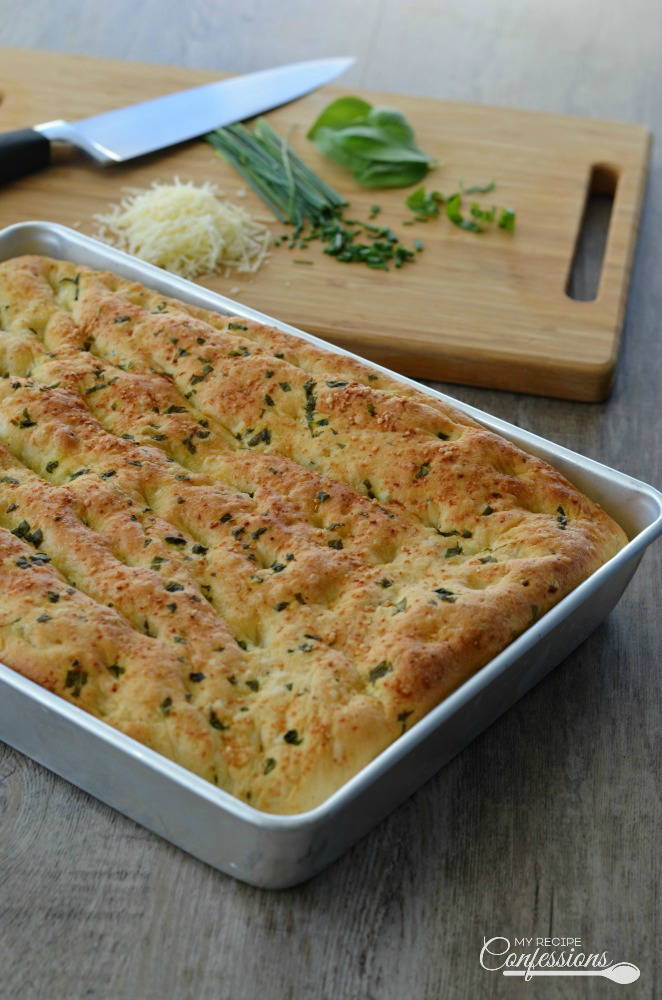 When making Easy Italian Focaccia Bread, I like to use a Mediterranean olive oil blend. I found that this olive oil blend really makes the other flavors come to life. Don't stress if you don't have a Mediterranean blend olive oil. You can use regular olive oil and it will still turn out amazing.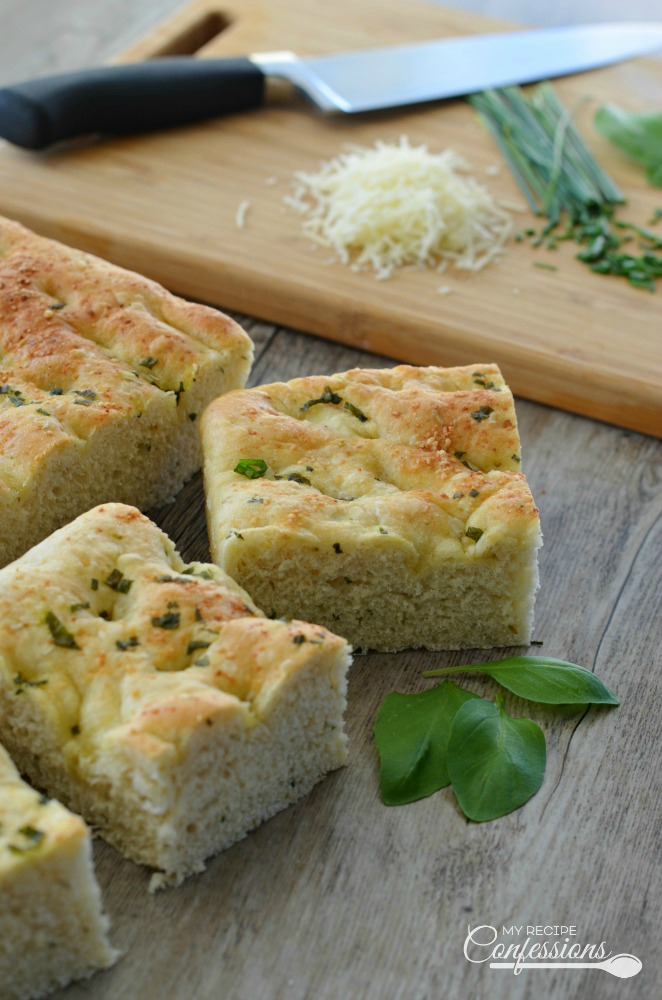 There are so many ways you can enjoy this bread. My favorite way to use this bread is for sandwiches. Next week I will share with you a few different variations for this Focaccia bread as well as my favorite sandwich recipe with this bread.
With love from my kitchen to yours,
Carrie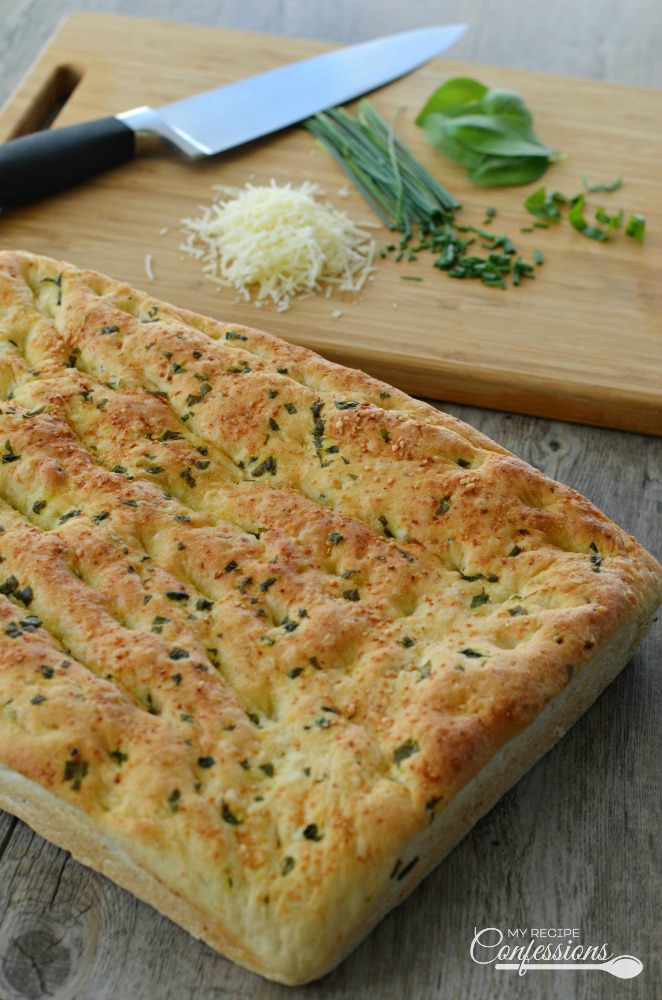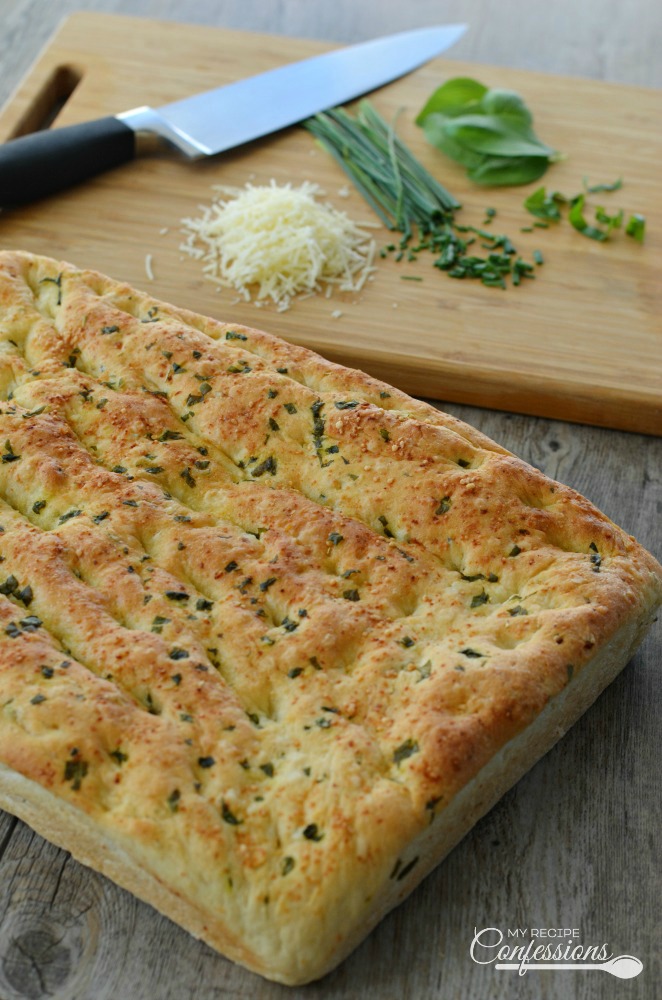 Easy Italian Focaccia Bread
2 cups warm water
2 tbsp. yeast
2 tbsp. sugar
4 tbsp. olive oil, divided (I like to use a Mediterranean blend)
2 tsp. salt
2 tbsp. parmesan cheese, divided
2 tsp. dried rosemary, divided
1 1/2 tbsp. chopped chives,
1 1/2 tbsp. of fresh basil, or 2 tsp. of dried
2 tsp. minced garlic
5 cups of bread flour
Topping:
4 tbsp. of olive oil, ( I like to use Mediterranean blend)
1 tbsp. of parmesan cheese
2 tsp. or dried rosemary, or 1 tbsp. of fresh
1/4 tsp. kosher coarse salt
Instructions
In a mixing bowl, dissolve the yeast and sugar in the 2 cups of warm water. Let stand for 5 to 10 minutes or until the mixture starts to foam.
Mix in olive oil, salt, parmesan cheese, rosemary, chives, basil, minced garlic, and 2 cups of bread flour. Stir until blended.
Add the rest of the flour, one cup at a time, and mix until mixture pulls away from the sides of the mixing bowl. You may not need all the flour as the dough is best if slightly sticky.
 Knead dough until it is elastically and smooth.
 Form the dough into a ball and place into a lightly greased mixing bowl. Lightly spray a strip of plastic wrap and place directly over the dough. Place the dough in a warm place until double in volume, approximately 45 minutes.
Punch the dough down with your fist. Knead for 1-2 minutes. Lightly oil a 9 x 13 pan and free form dough into the pan. Cover with the greased plastic wrap and let dough rise a second time until double in size again.
Topping: Using your finger tips, dimple dough all over the top. Brush with olive oil and sprinkle parmesan cheese, rosemary, and kosher salt. Let dough stand for 15 minutes while oven is preheating to 400 degrees. Bake for 20 to 25 minutes or until golden brown.
Here are a few other recipe that you might enjoy.