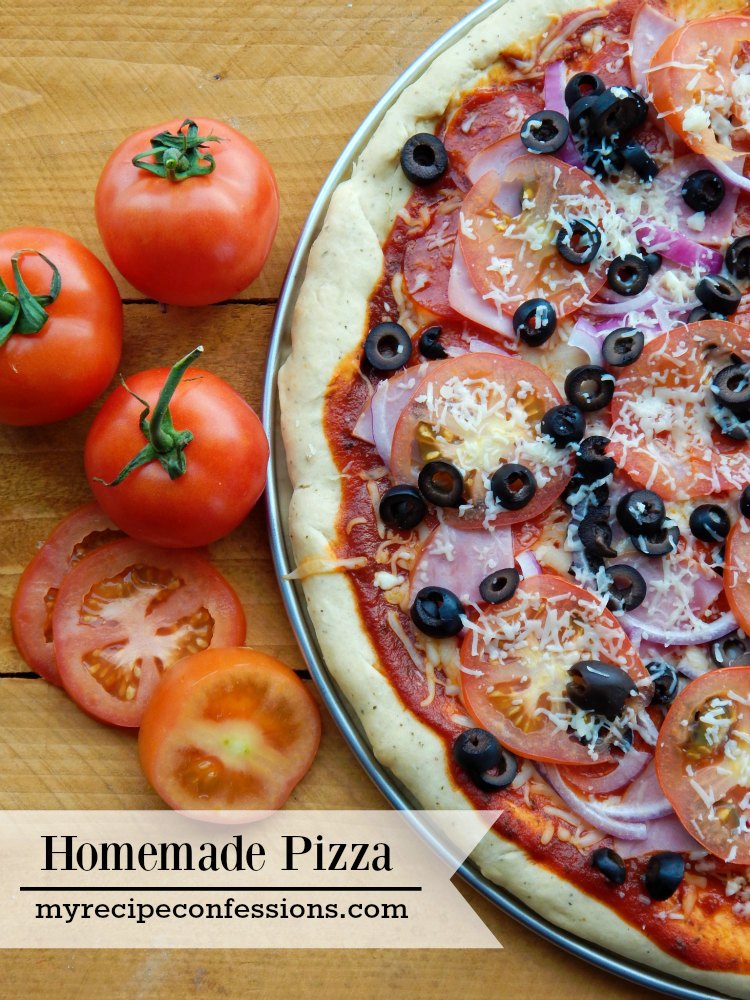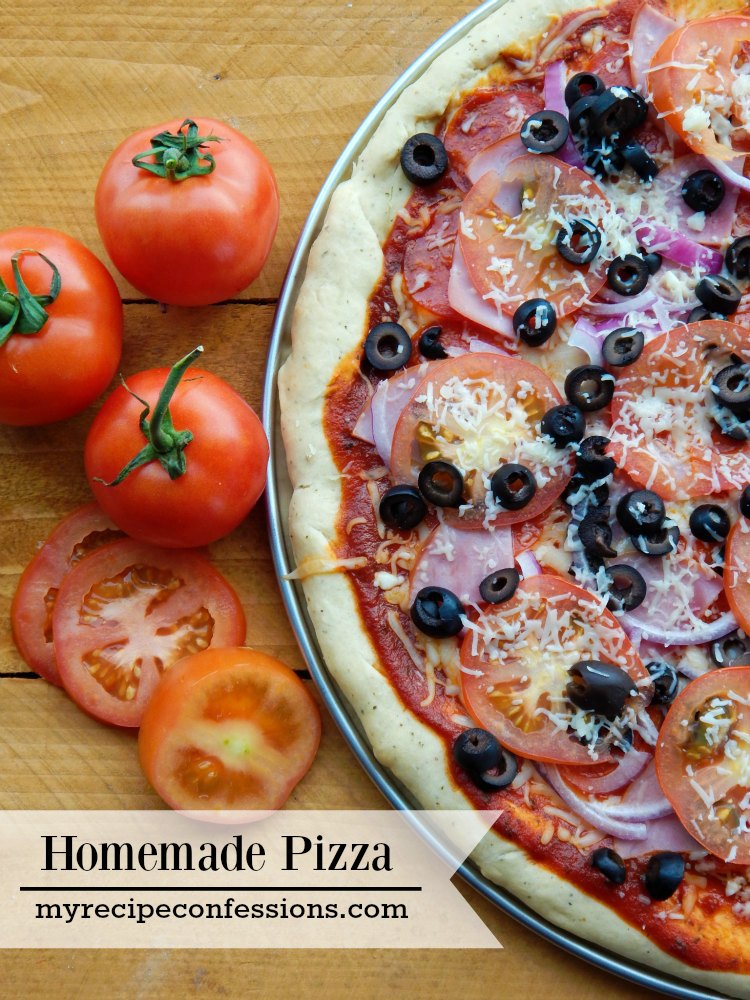 Homemade Pizza was one of my favorite meals when I was growing up. This Homemade Pizza recipe is absolutely amazing! The crust is so flavorful and the homemade sauce is out of this world. I have searched high and low for a good recipe and I am so excited that I finally found it!
I was lucky enough to grow up across the street from my cousins. My cousin Jared was my age and my best friend growing up. When we were little we were often mistaken as twins. He was so creative and always had something that he was building.  He would build things such as sand castles in the sand pile with multiple tunnels to death-defying rides on his swing set.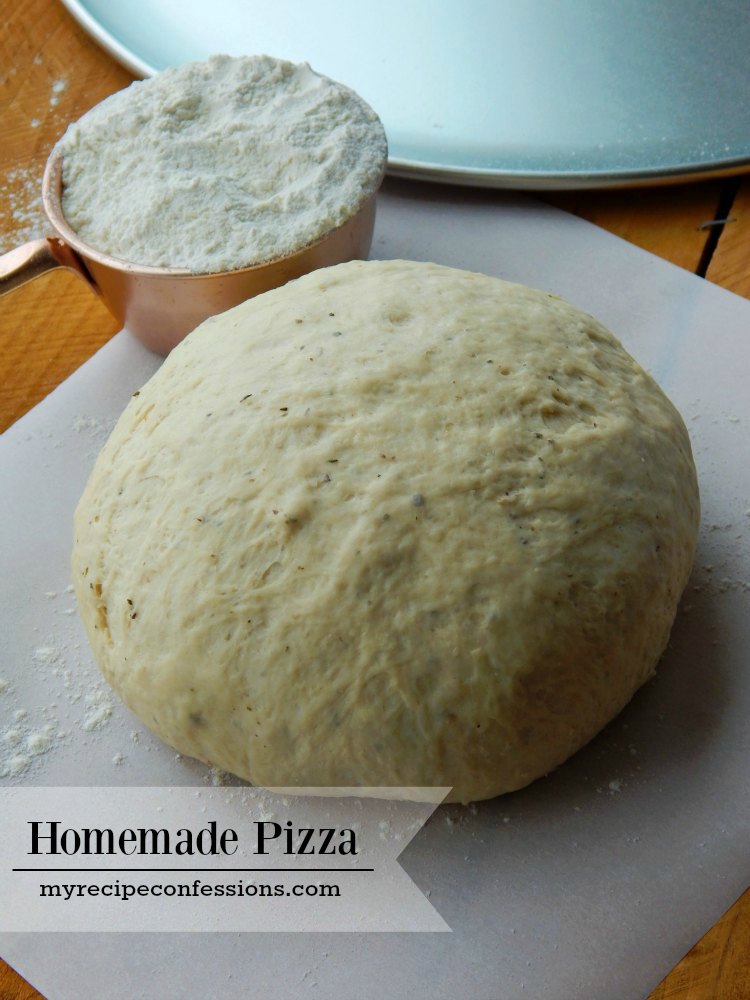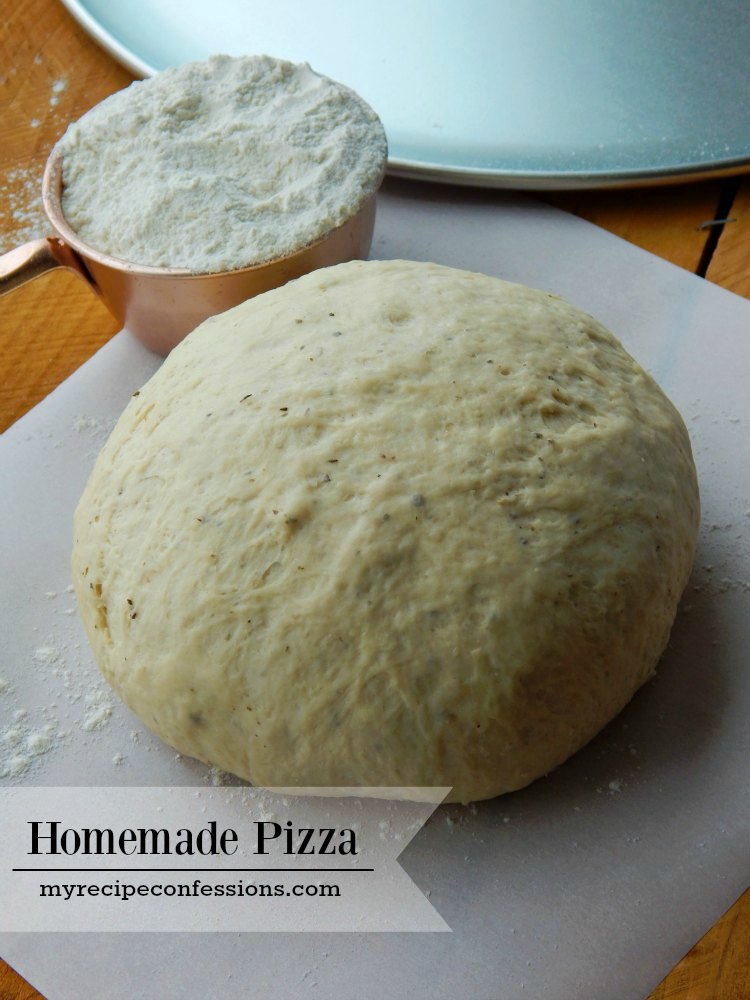 One of my favorite things to do with my cousins was making homemade pizza. We would all cram in Jared's kitchen and whip up some mouth-watering pizzas. Tyler, Jared's older brother usually made the pizza dough. I don't even know what recipe he used. All I remember is that it was always amazing!
My kids share my love for homemade pizza and always get excited when I pull out the pizza pans.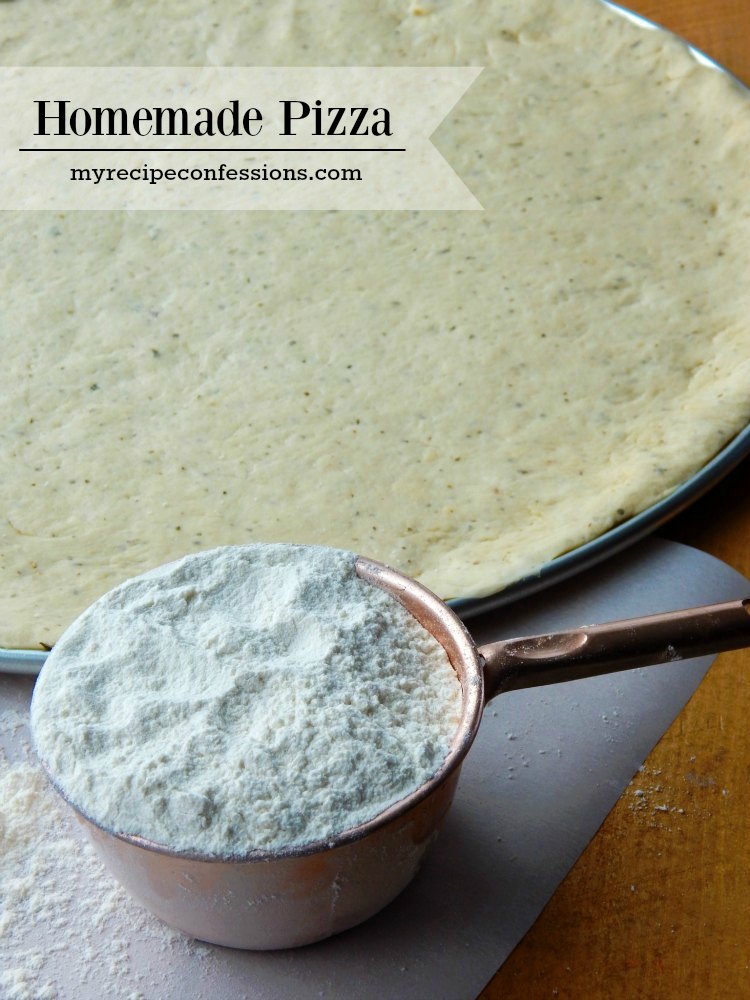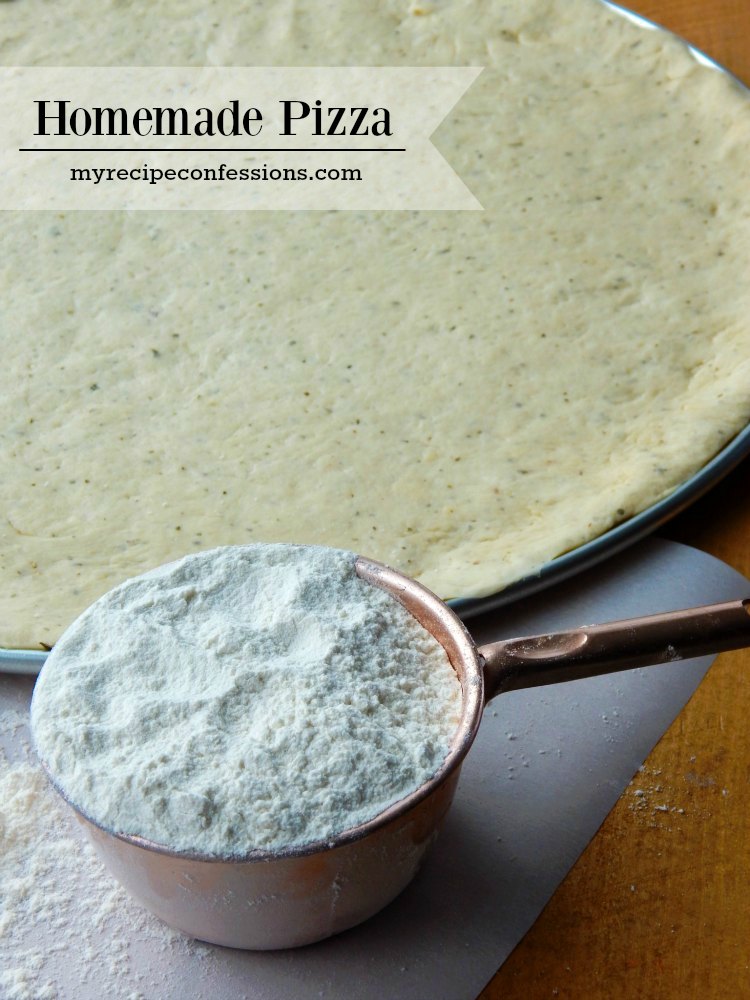 I don't like my crust super thick or super thin. I like it to be a good mix between the two. I bake my pizza on a 16-inch pizza pan. I pre-bake the crust for 10 minutes before I put the toppings on. If you use a pizza stone, you do not need to pre-bake the crust.
This homemade pizza sauce is Heavenly! I think it really puts the pizza over the top. There are a few more steps than just opening a jar of pizza sauce but I think you will find it is well worth it!
With love from my kitchen to yours,
Carrie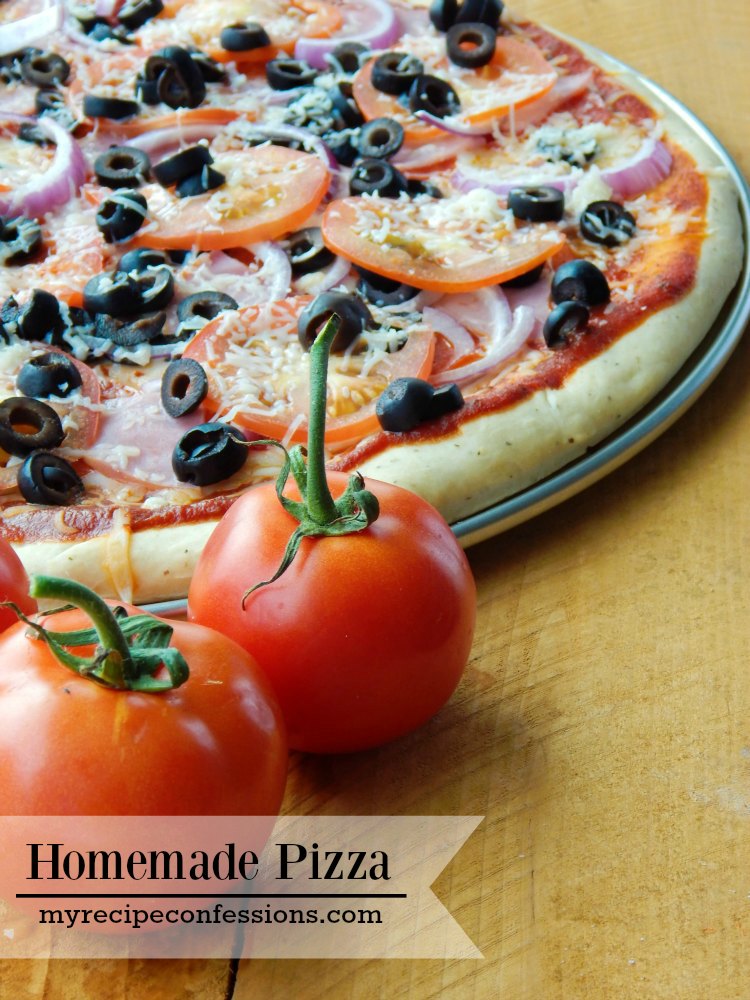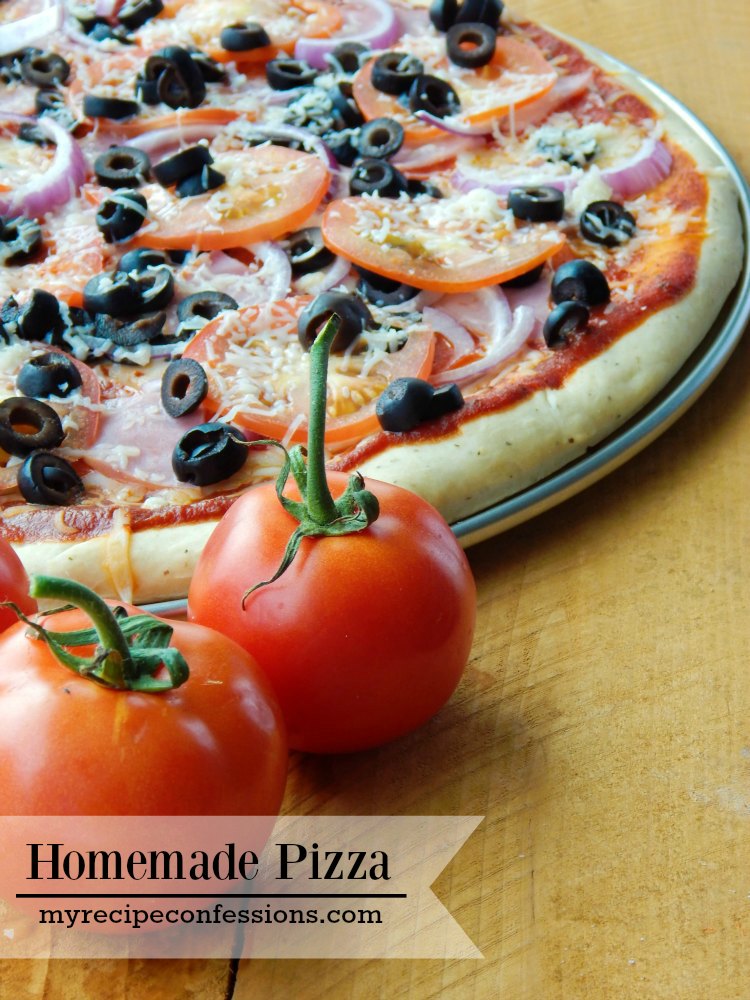 Homemade Pizza
1 tbsp. of yeast
2 tbsp. of brown sugar
1 cup of warm water
1 tbsp. of olive oil
1 tsp. of salt
1 tsp. of Italian seasoning
½ tsp. of garlic powder
½ tsp. of onion powder
2 ¼ cup of bread flour
Instructions
Pre-heat oven to 375 degrees
Dissolve the yeast and brown sugar in the warm water until it starts to bubble. Mix in the oil and the remaining dry ingredients until the dough is soft and smooth.
Roll the dough into a ball. Spray a bowl with cooking spray and place the dough in the bowl. Spray a strip of plastic wrap with cooking spray and place it directly over the dough. Allow to rise in a draft-free spot until doubled in bulk.
Lightly spray your 16-inch pizza pan with cooking spray. Evenly roll out the dough into a 16-inch circle and place it on the pan. Cover with the sprayed plastic wrap and allow to rise for 20 minutes.
Remove the plastic wrap and place the pizza crust in the oven and bake for 10 minutes. Remove the pizza from the oven. Spread the pizza sauce evenly over the pizza crust. Layer with your favorite pizza toppings. Return the pizza to the oven and bake for an additional 20 minutes or until the cheese is melted and the pizza dough is cooked all the way through. Enjoy!
Pizza Sauce
1 onions, diced
2 tsp. of garlic, minced
1 tbsp. of olive oil
1 (6 oz.) can of tomato paste
1 (14.5 oz.) can of fire roasted diced tomatoes, drained
1 cup of water
1 tsp. of salt
2 tbsp. of brown sugar
1/2 tsp. of balsamic vinegar
1/2 tsp. of oregano
1 tsp. of basil
Instructions
In a large skillet over medium-high heat, sauté the onion and garlic until tender. Stir in the tomato paste, diced tomatoes, and water until well combined.
Mix in the remaining ingredients and simmer for 5 minutes. Blend the sauce with the immersion blender until smooth or leave it chunky. Store any leftovers in the refrigerator in an airtight container.
Here are a few other recipes you should try.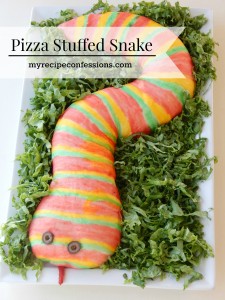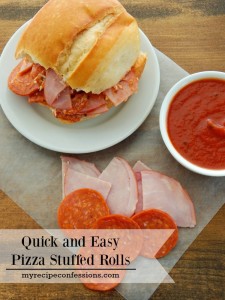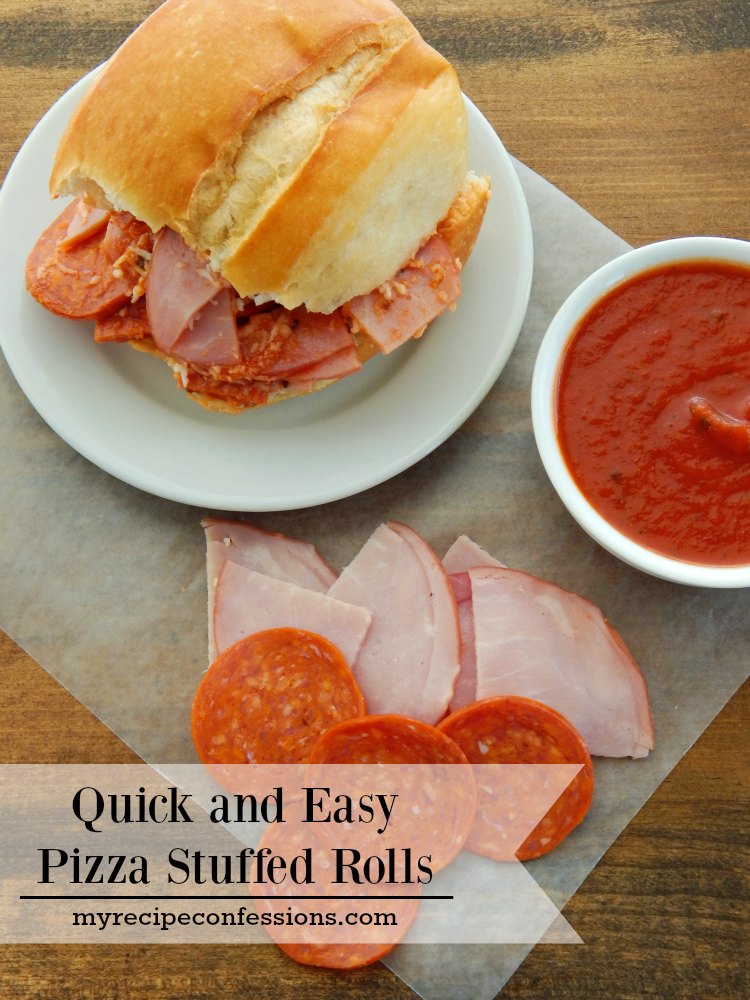 Quick and Easy Pizza Stuffed Rolls