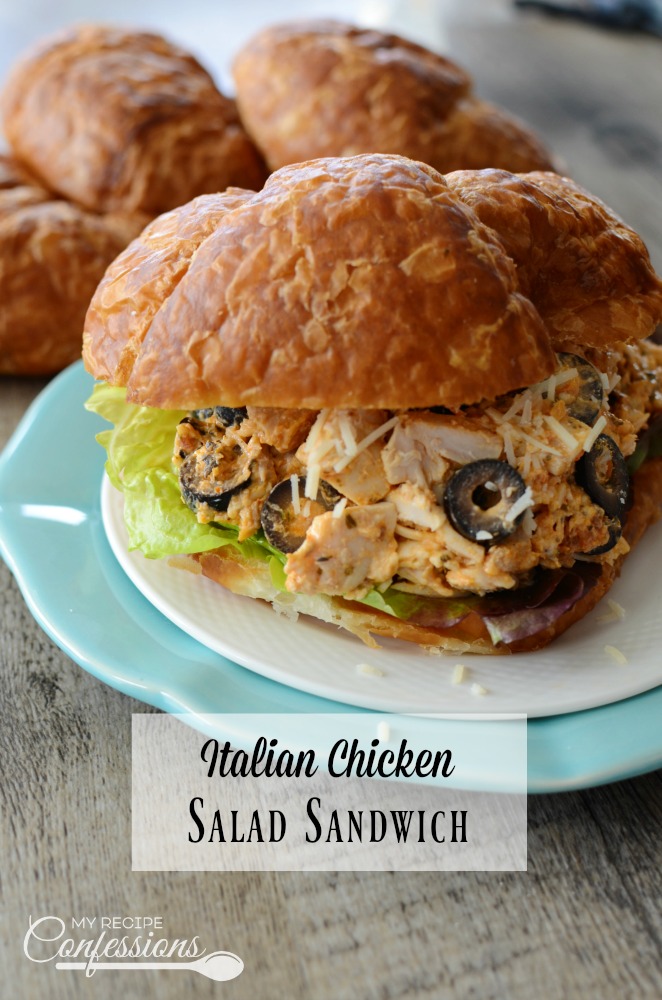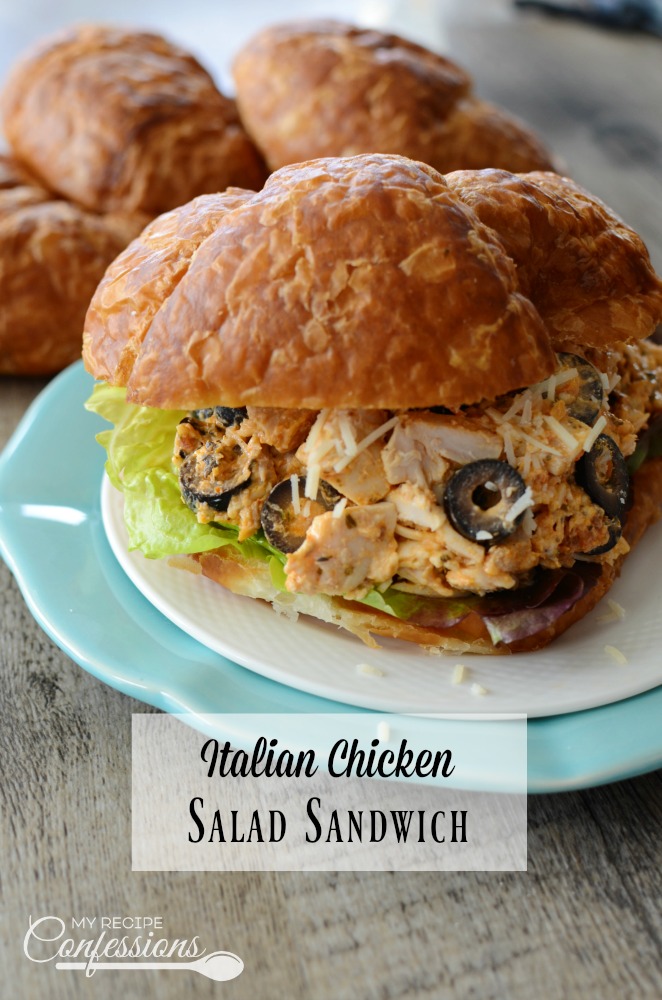 Italian Chicken Salad Sandwich is a delicious twist on the classic chicken salad sandwich. This sandwich is perfect for a crowd or for a picnic with the family. The sun dried tomato pesto really makes this sandwich unforgettable.
I created this recipe about ten years ago. I love Italian food. I wanted an Italian sandwich that was loaded with flavor and that I could make for a crowd. This sandwich definitely fills all of those requirements and more!
I like to use the rotisserie chicken that you can buy at the grocery store. It is nice that to not have to cook anything to make this sandwich! Just simply shred the already cooked rotisserie chicken and add in the other ingredients. And just as easy as that is, you have the world's best Italian Chicken Salad Sandwich.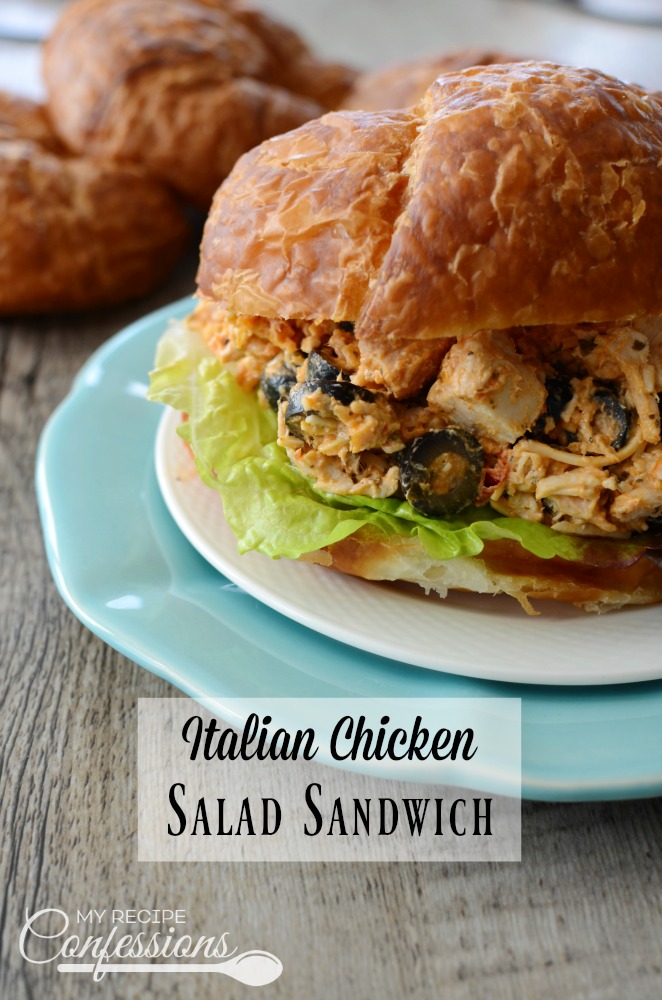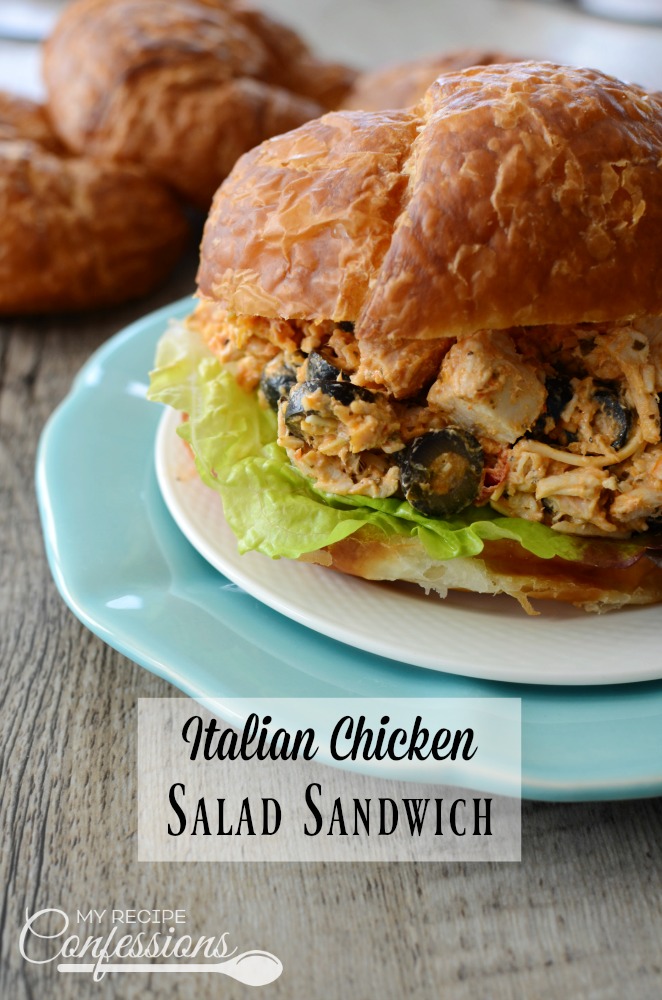 The recipe calls for walnuts. I like the crunch that the walnuts give the sandwich. If you don't like walnuts, you could replace them with almonds, pecans, or pine nuts. If you are pressed for time on the day you will be serving them, you can make the sandwich filling the night before. On the day of your event, you can serve them either already assembled on a croissant or let your guests make their sandwiches.
This sandwich is perfect for picnics, showers, bunco, or anytime you need a crowd pleasing meal! With the weather warming up and all the outdoor activities that are starting to happen, I foresee this recipe getting a lot of use.
With love from my kitchen to yours,
Carrie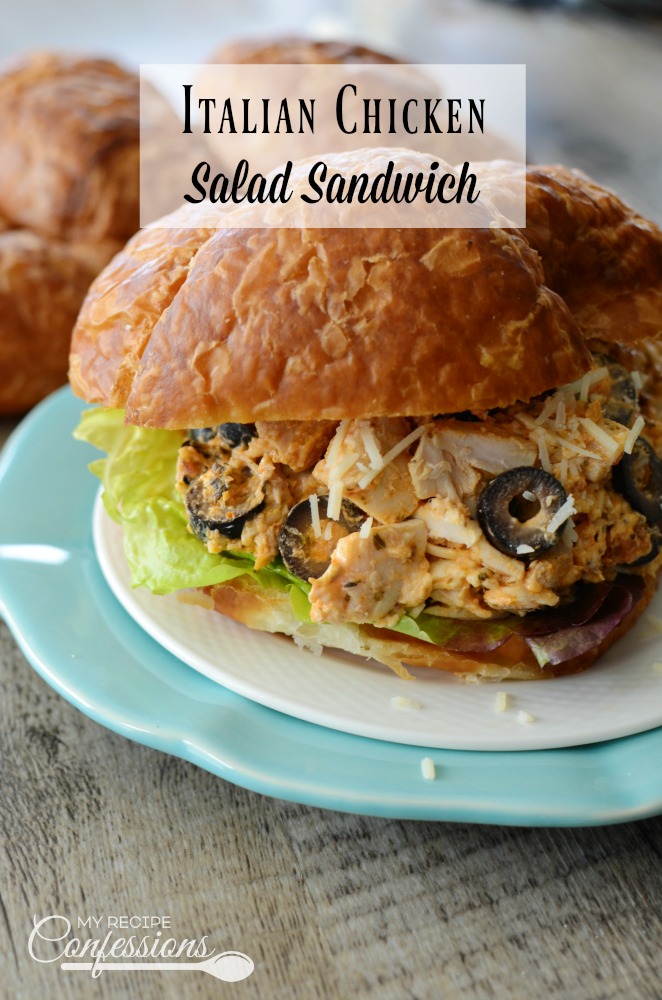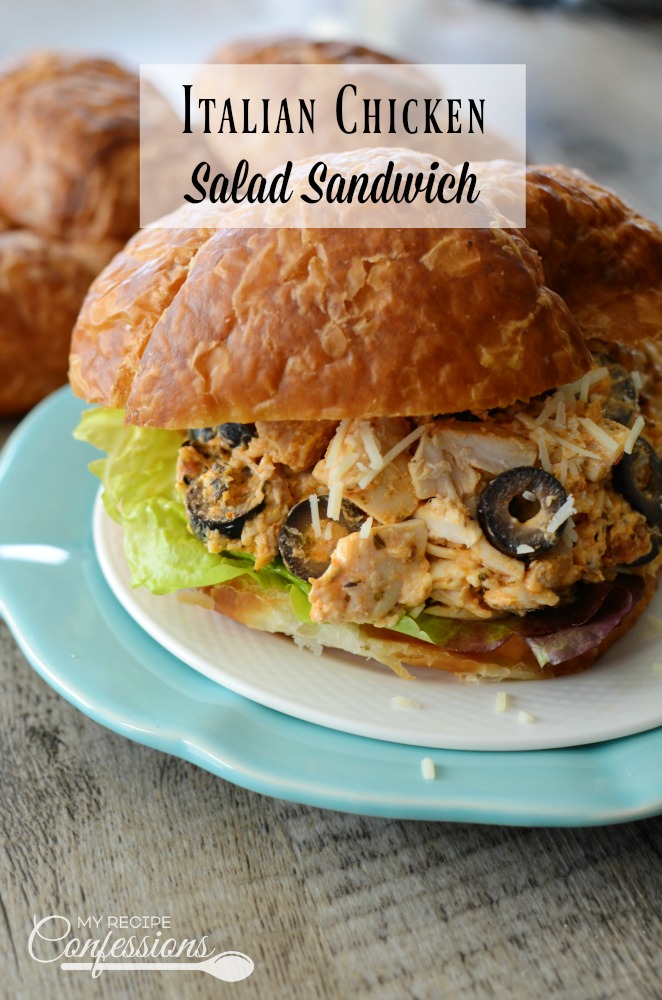 Italian Chicken Salad Sandwich
makes enough for fill 12 large croissants
3 chicken breasts cooked and shredded or 1 rotisserie chicken shredded
1 cup sun-dried tomato pesto (I like the Classico brand best)
1 tbsp. Italian seasoning
½ cup Mayonnaise
½ cup Miracle Whip
1 1/2 cup shredded parmesan cheese
1 can of olives sliced
½ cup chopped walnuts
12 large croissants
1 head of red leaf lettuce, washed and torn into pieces
Instructions
1. In a bowl, mix the ingredients (except for the croissants and lettuce) together.
2. Serve on croissants with red leaf lettuce.
Here are a few other recipes you should try.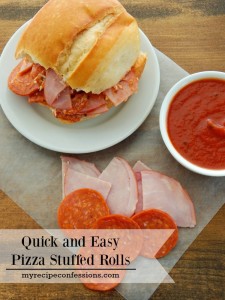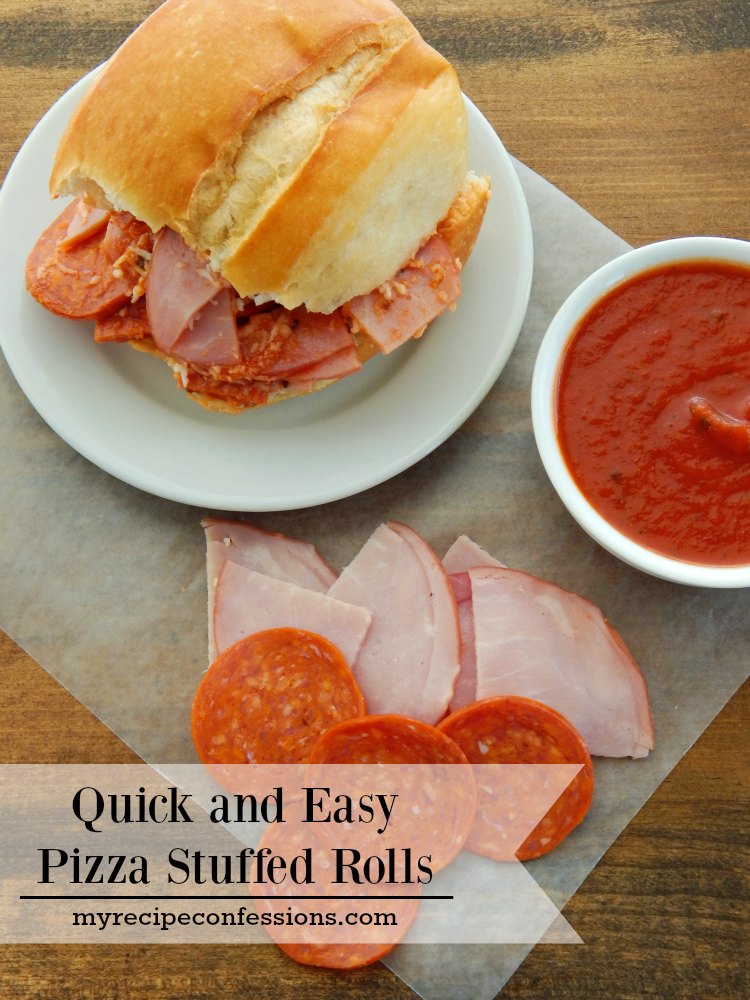 Quick and Easy Pizza Stuffed Rolls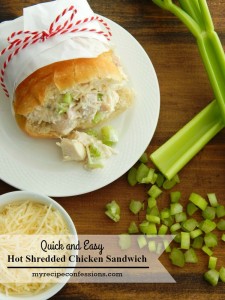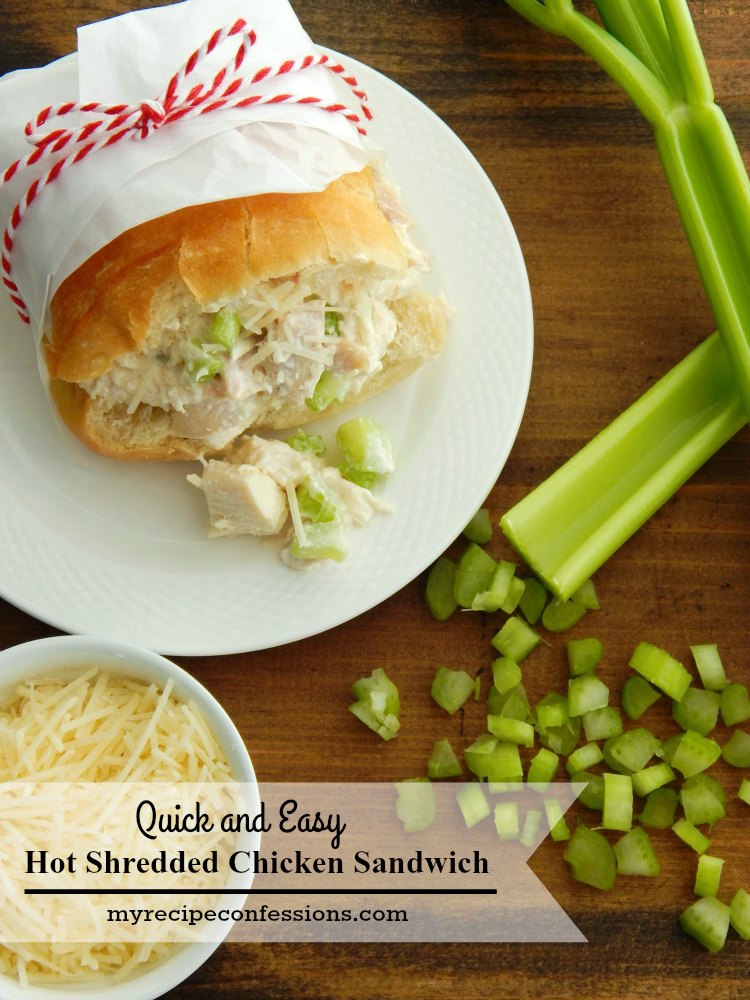 Quick and Easy Hot Shredded Chicken Sandwich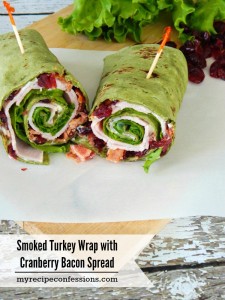 Smoked Turkey Wrap with Cranberry Bacon Spread