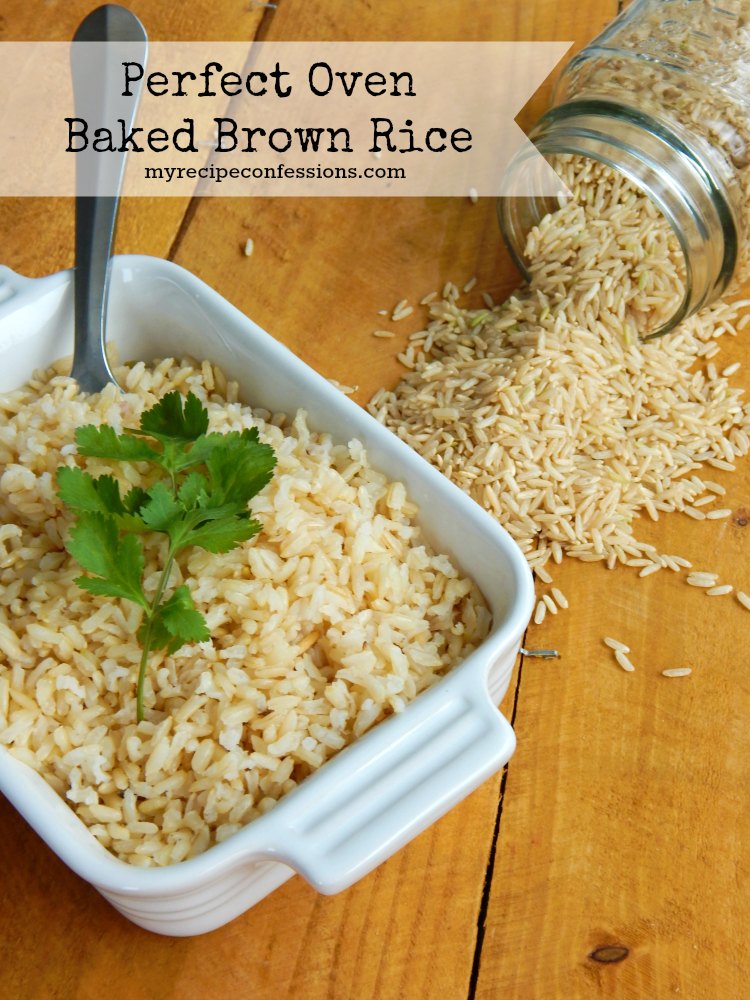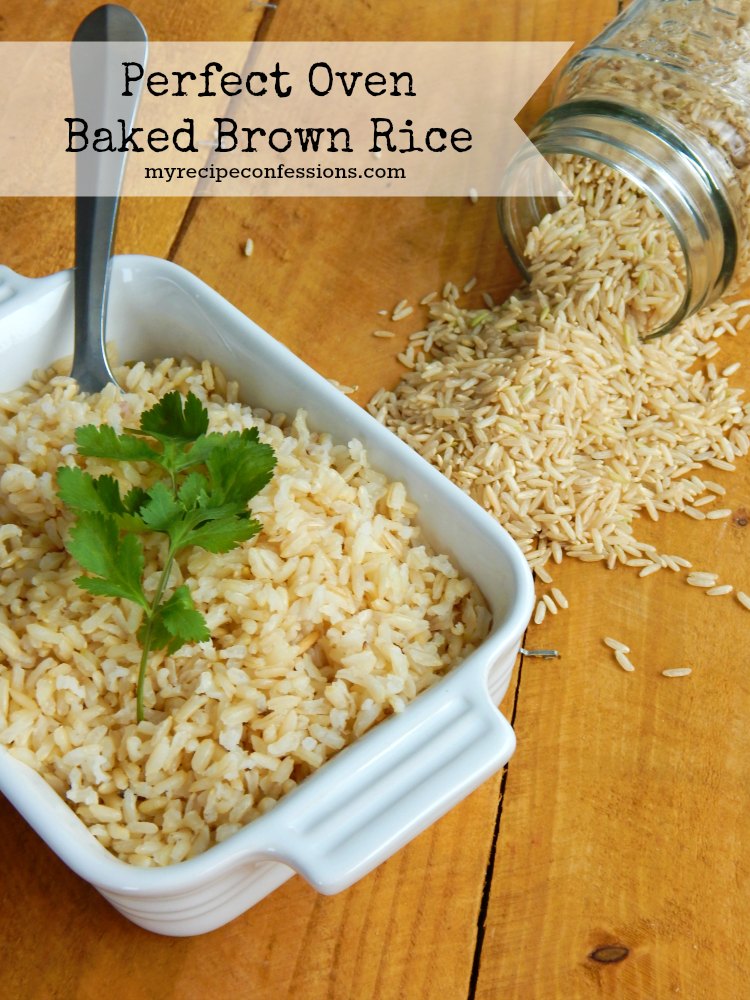 I have a love hate relationship with brown rice. I love to eat it, but I hate to make it. Why do I hate making it you ask? Well that is simple, most of the time it turns out either mushy or only half cooked with crunchy bits of rice throughout.
That is why I was so excited when I tried this cooking method and it turned out perfect. It may take a few minutes longer to make, but it so well worth the fluffy tasty rice that will reward you for your patience!
With love from my kitchen to yours,
Carrie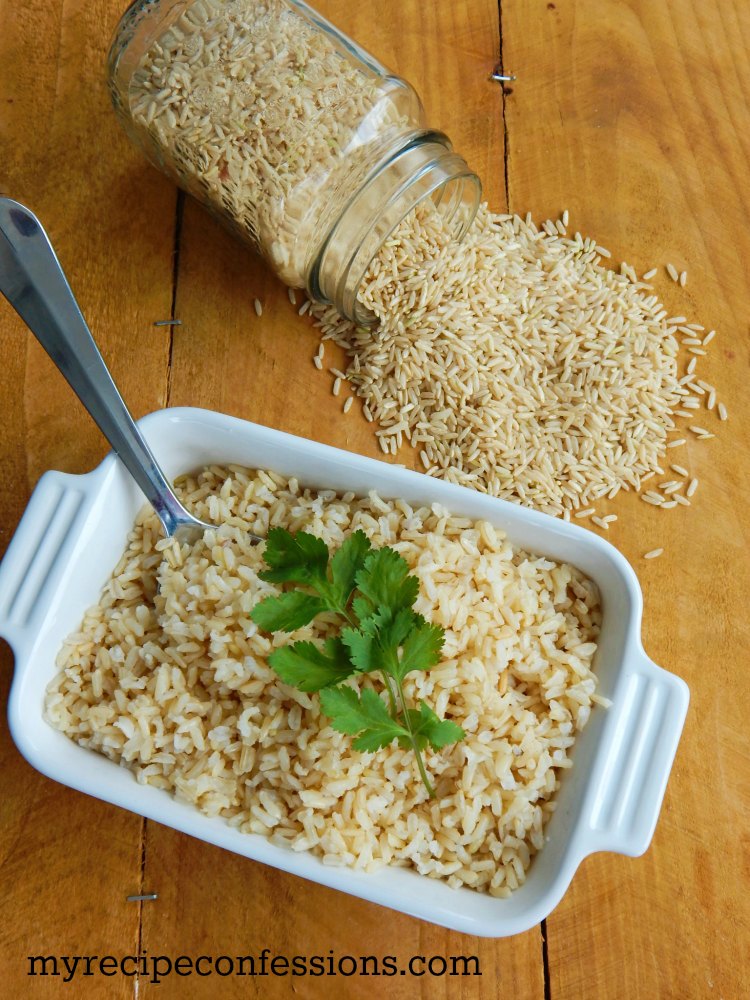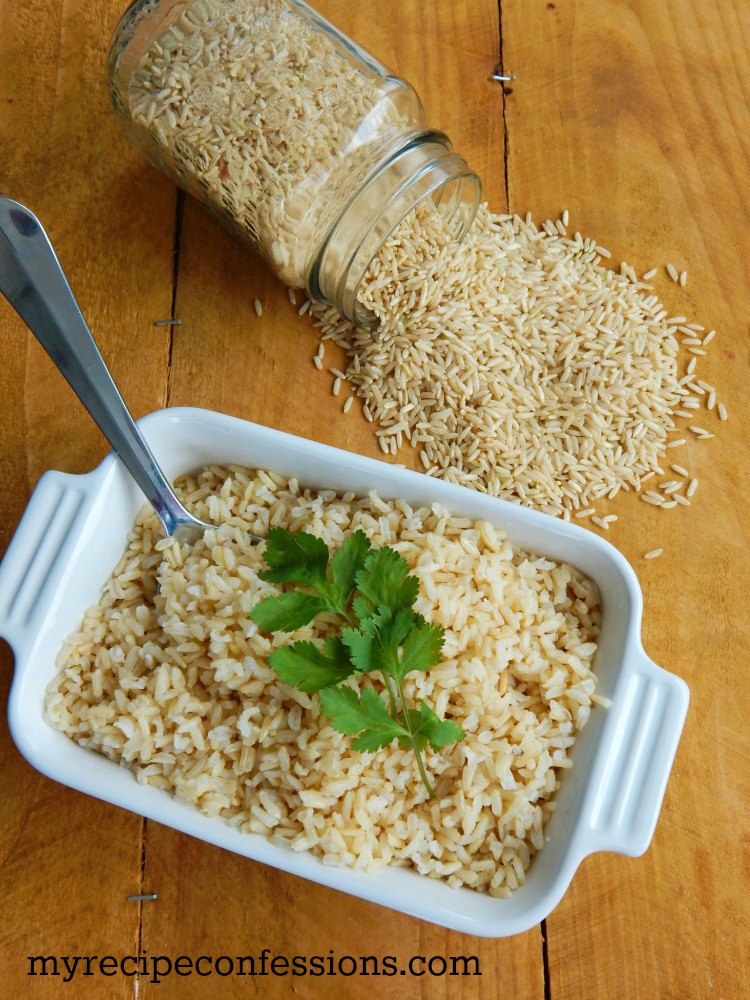 Perfect Oven Baked Brown Rice
1 1/2 cup of long, medium, or short grain brown rice
2 1/2 cup of boiling water
2 tbsp. of unsalted butter
1 tsp. of salt
Instructions
Preheat oven to 375 degrees
1. Adjust the oven rack to the middle. Spread the brown rice in the bottom in a 9×13 inch baking dish.
2. In a saucepan, bring the water and butter to a boil. Once it starts boil, remove it immediately from the heat. Stir the salt into the water and pour it over the rice. Tightly cover the baking dish with tin foil and bake the rice in the oven for 1 hour or until the rice is tender.
3. Remove the baking dish from the oven and uncover. Fluff the rice with a fork and cover the rice with the tin foil and let stand for another 5 minutes. Uncover and serve immediately.
Recipe adapted from Alton Brown's Baked Brown Rice
Here are a few other recipes to try