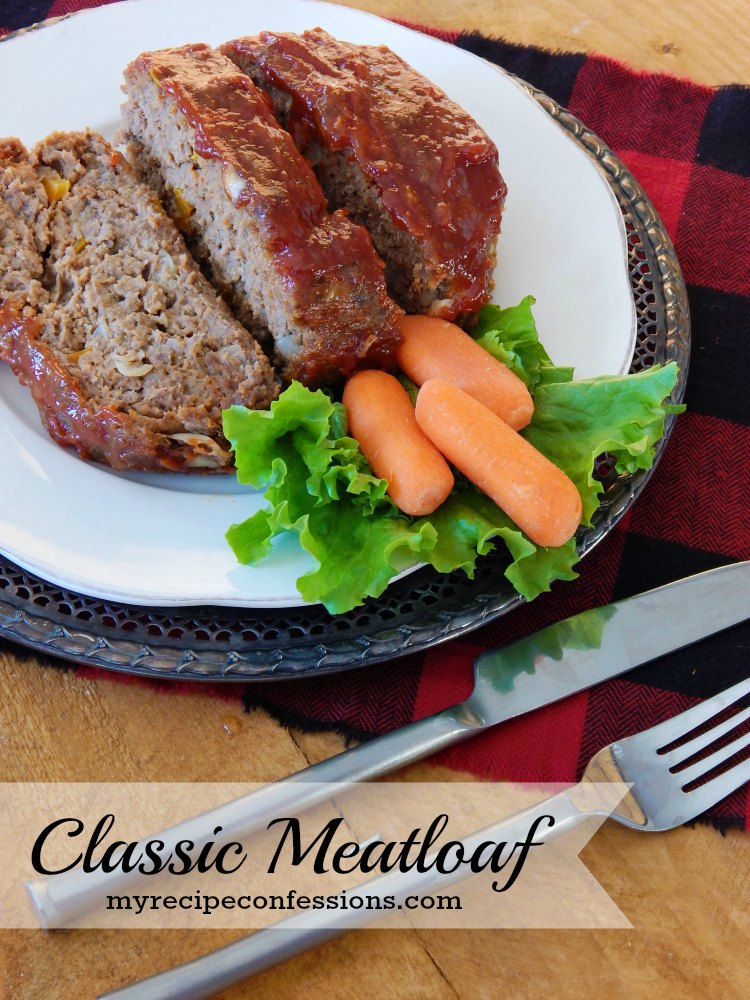 Meatloaf is one of those meals that reminds me of my home growing up.I have always loved my mom's meatloaf! Of course she doesn't measure anything. She just goes off of the texture and the smell.
I can't share her recipe with you, because there aren't any measurments. So I did the next best thing. I combined a few recipes together and came up with one that I think is pretty close to my mom's meatloaf.
I love the glaze on top. The glaze really bumps the flavor of the meatloaf up a notch or two. I like to baste the meatloaf every 15 to 20 minutes while it is baking.
My family loves this Classic Meatloaf. In fact, the last time I made this, my seven year old begged for the leftovers the next night.
With love from my kitchen to yours,
Carrie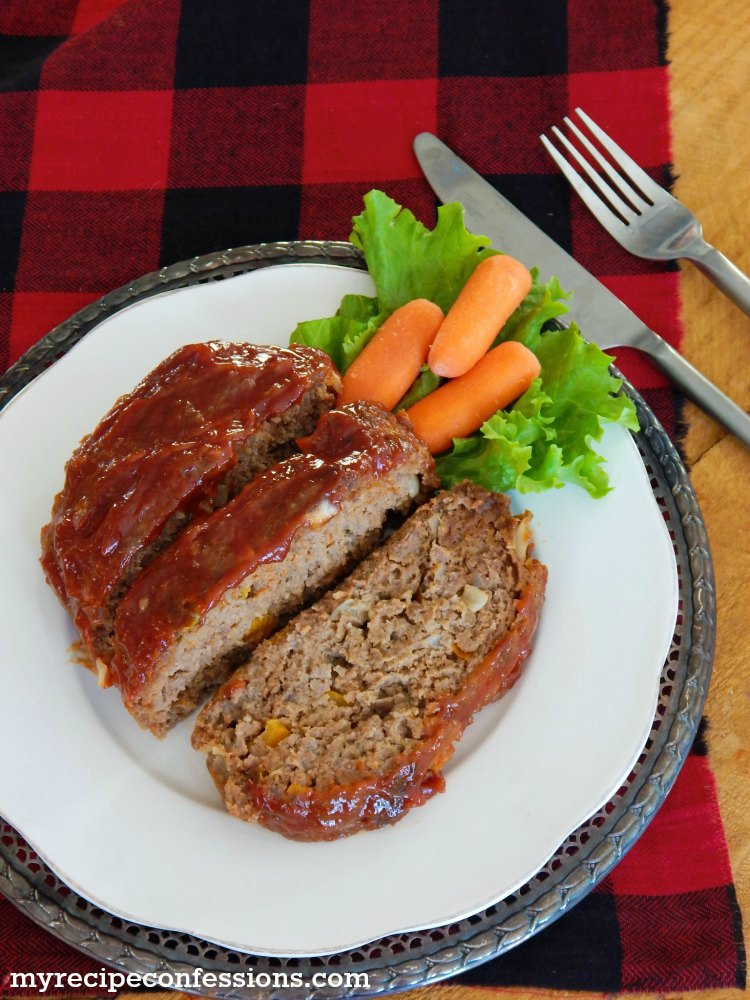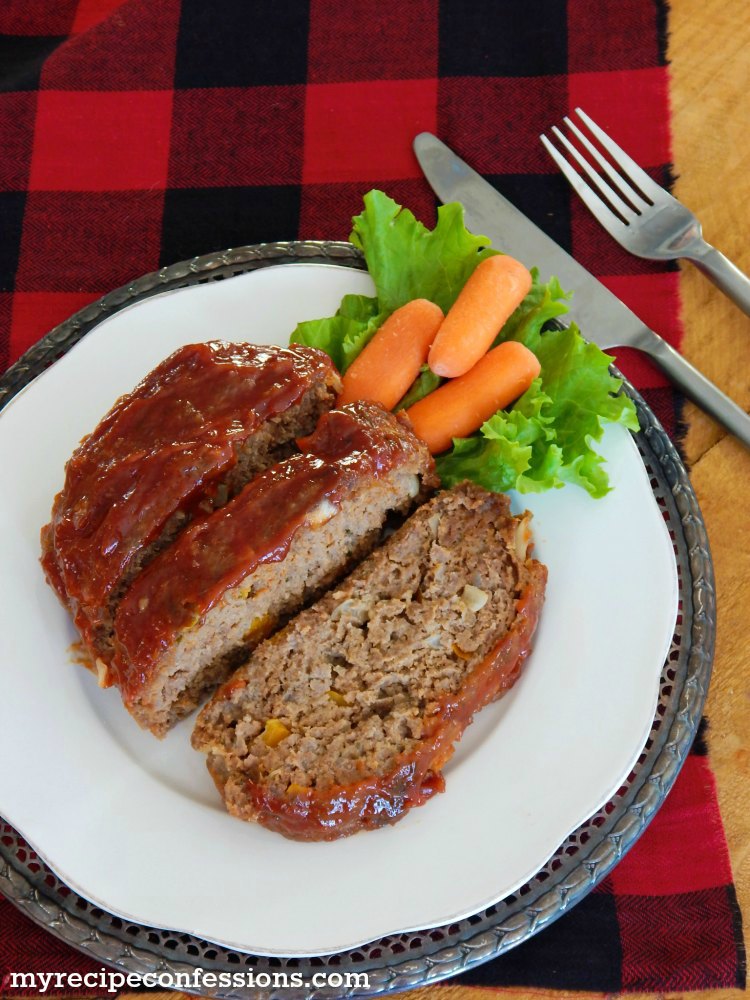 Classic Meatloaf
1 1/2 lbs. of ground beef
2 eggs
2 cups of italian style breadcrumbs
1 cup of milk
1 medium onion, diced
1 green bell pepper, diced
1 tsp. of salt
2 tsp. of worchesteshire sauce
1 1/2 tsp. of garlic powder
1/2 cup of ketchup
Glaze
1/4 cup of brown sugar
2/3 cup of kethcup
2 tbsp. of yellow mustard
Instructions
Preheat oven to 350 degrees
1. In a bowl, mix the beef, eggs, breadcrumbs, milk, onion, bell pepper, salt, Worcestershire sauce, garlic powder, and ketchup. Place in a large foil lined loaf pan or a foil lined 9×13 inch pan.
2. To  make the glaze; use a small bowl to mix the brown sugar, ketchup, and yellow mustard. Stir until the brown sugar is completely dissolved. Generously brush the meatloaf with the glaze and place the meatloaf in the oven. Baste the meatloaf with the glaze every 20 minutes. Bake the meatloaf for 60 to 80 minutes until the internal temperature reaches 175 degrees.
3. Remove the meatloaf from the oven and lightly cover the meatloaf with tin foil. Let the meatloaf rest for 15 minutes before slicing.
Here are a few other recipes to try