"Mom, when I grow up and get married if my wife isn't a very good cook, I am going move right next to you so that I can still eat your food." This comes from my nine year old who just a few minutes earlier was making gaging noises because I very lovingly informed him that he indeed would be eating all of the that I made for dinner. " Yeah mom, this rice is dewishous!" This statement came from my three year old who had just been released from his room for screaming because he too was told he had to eat everything on his plate. If you are wondering what is the cause of my children's extreme split personality behavior, I can answer that question in three words, Pesto Lemon Rice. This rice is not your average limp flavor lacking rice. It is loaded with a robust lemon that takes you back to the warm and refreshing Summer sun one minute and next you are connecting with your inner Italian as the pesto makes it appearance. This rice is only six ingredients and 35 minutes away from sitting in front of you begging to be eaten. So I ask you, What are you waiting for? Get to cooking!
Until next time,
Carrie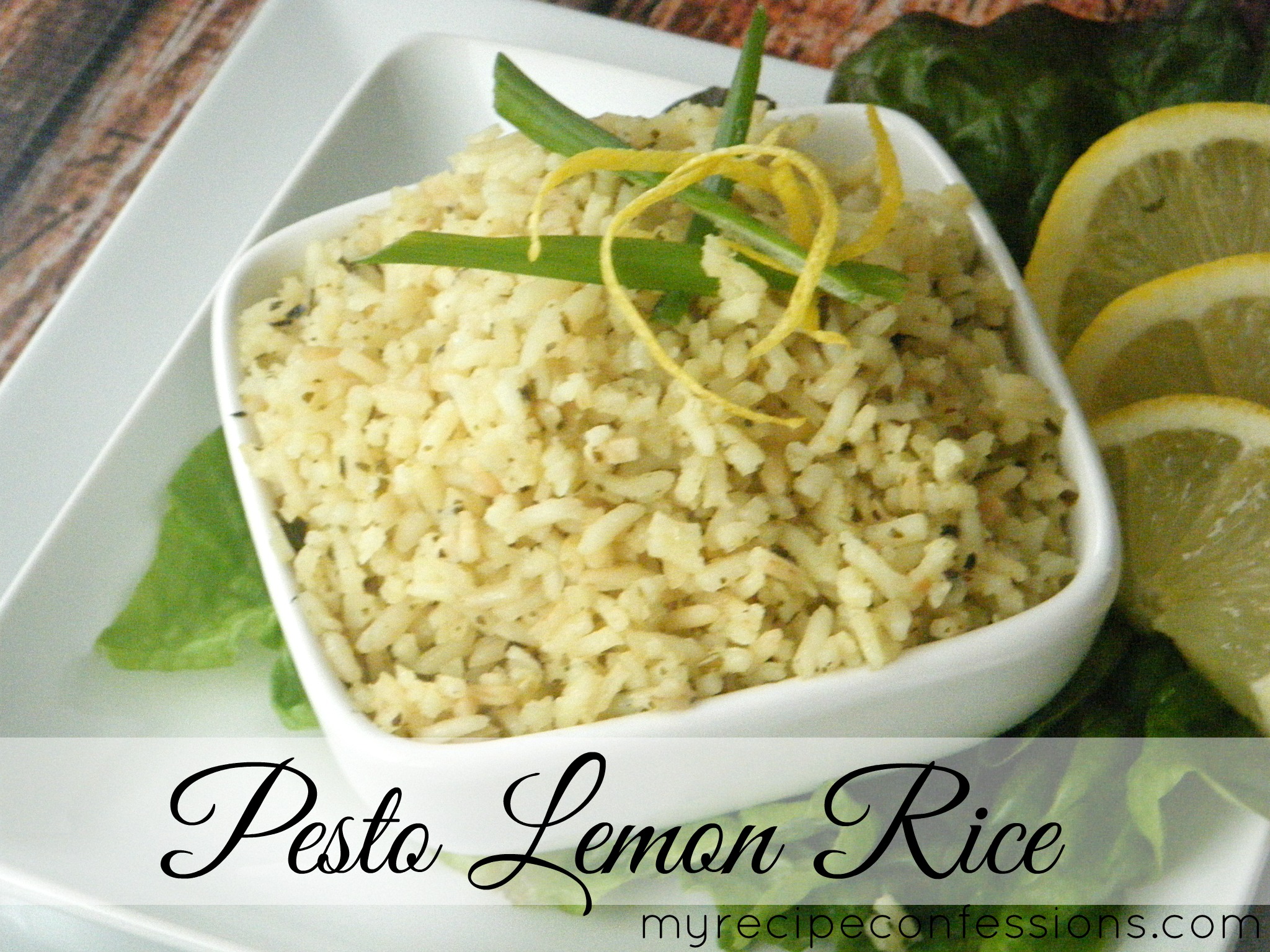 Pesto Lemon Rice
1 tbsp. extra- virgin olive oil
1 cup long grain rice
1 tsp. salt
2 tbsp. lemon juice
2  1/4 cup of chicken broth ( I use Better Than Boullion)
3 tbsp. pesto
Instructions
1. Heat olive oil in a heavy medium sauce pan with a tight fitting lid on medium high heat. Stirring constantly, add rice and sauté until lightly browned, about 2-3 minutes.
2. Add salt, lemon juice, and chicken broth and bring to a boil. Once liquid begins to boil, turn down the heat to medium low heat, cover and let it cook without lifting the lid for 20 minutes.
3. Lift lid and fluff the rice with a fork. Stir in pesto, put the lid back on and let the rice rest for 5 minutes. Serve hot.
Recipe adapted from Kalyn's Kitchen
This recipe is linked to