I don't know what my deal is. Every time I make rice, I always have leftovers. I guess it is that when I am measuring the dry rice, it always seems like such a small amount that I start to second guess myself. I end up adding a little more rice and the end result is left over rice.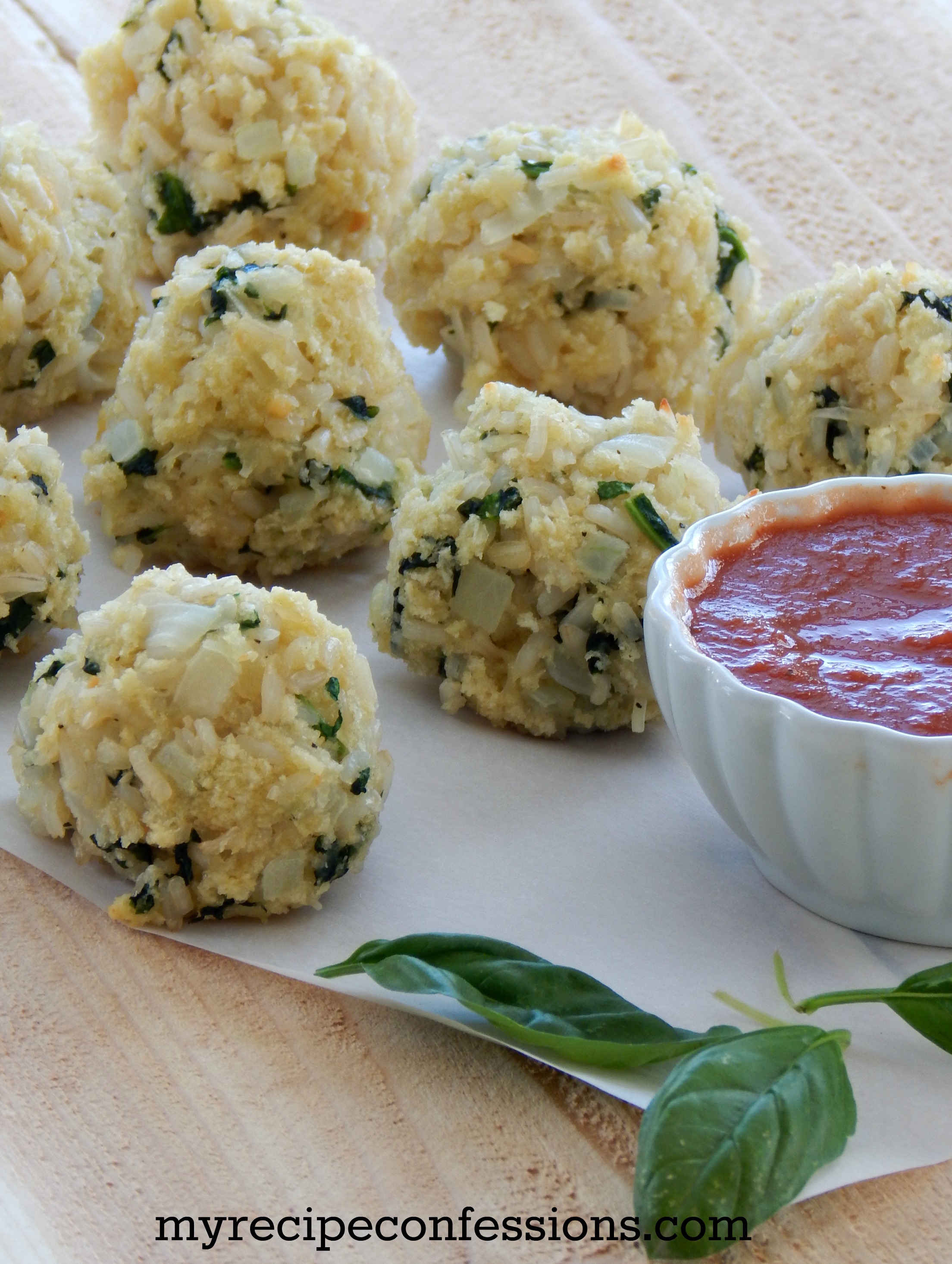 I was thrilled when I found this genius recipe for leftover rice. I love them dipped in marinara sauce!
You can serve these Spinach Rice balls as a side to your main dish, as a after school snack for the kids, or as a hot appetizer at your next party.
Sending my love from my kitchen to yours,
Carrie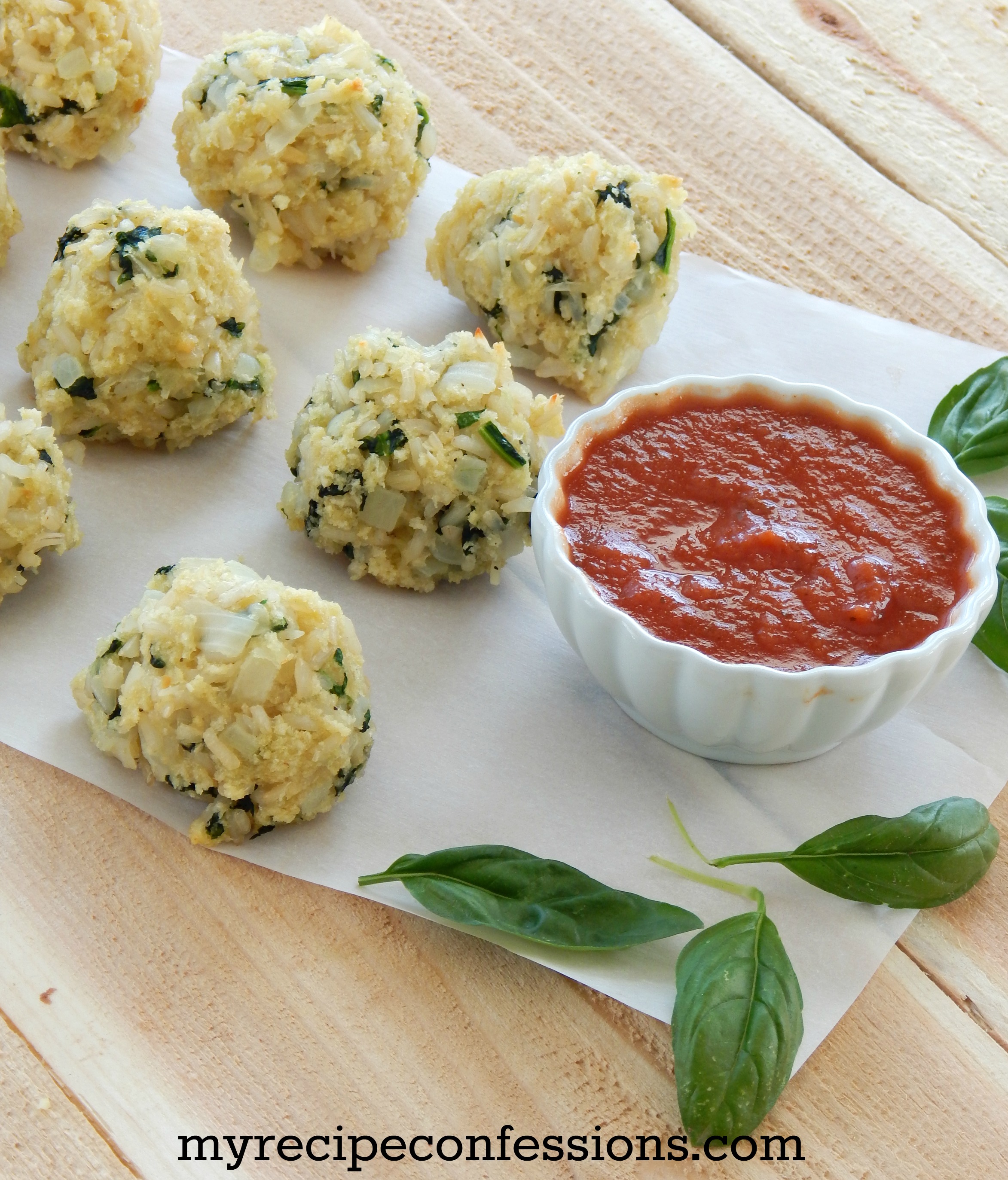 Spinach Rice Balls
makes about 20 rice balls
2 cups of cooked brown rice
2 cups of panko
1  1/2 cup of fresh spinach, washed and chopped
2 lg. eggs
1 onion, diced
2 tsp. onion
1 tsp. garlic powder
1/2 cup of parmesan cheese
1 1/2 tsp. salt
1/2 tsp. pepper
Instructions
Preheat oven to 350 degrees
1. Place the canola oil and diced onion in a skillet on medium-high heat. Sauté the diced onions until they are translucent and tender. Remove from heat and let cool.
2. In a large bowl, mix the cooled sautéed onions with the remaining ingredients. Form the rice mixture into golf ball sized balls and place on a prepared baking sheet. Bake the rice balls for 20 minutes or until firm. Serve with a side of marinara sauce for dipping.
This recipe was adapted from Recipe Ideas For Leftover Rice by womansday.com