Dirty Rice, Side Dish, Rice Recipe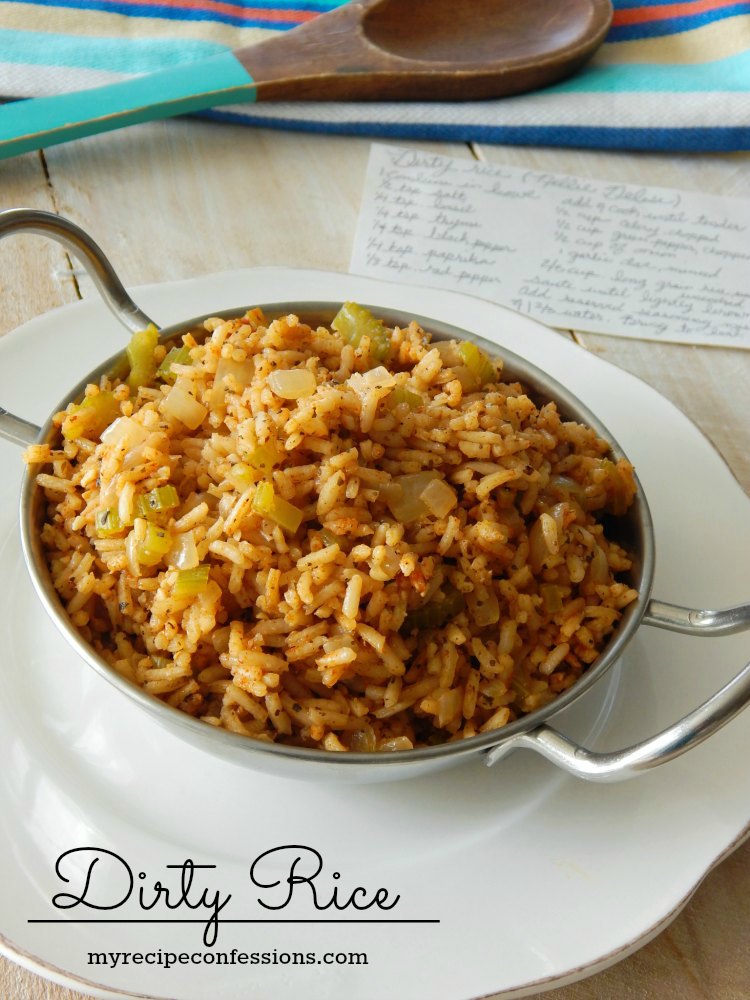 Prepare yourself because this Dirty Rice is so loaded with flavor that it will knock your socks off ! It does have a bit of a kick to it. If you want a milder flavor, just omit the red pepper. This rice would be a great side to grilled pork chops or baked chicken. You could also cut up some grilled chicken or sausage and toss it in with the Dirty Rice for a main dish.
I came across this recipe the other day while I was visiting my sweet grandma. We started talking about how she managed to cook for her large family for so many years.  My grandma is an amazing cook but is no longer able to do it. However, she still loves to chit chat about food and cooking. Before I knew it, I was looking through her recipe box.
One of the recipes I came across was this one. It is my Great Aunt Nellie's recipe. She lived most of her life in Arkansas and she too was an amazing cook!
As soon as  I saw the recipe, I knew I needed to try it. Boy am I glad I did! This recipe is definitely a keeper. I have a feeling you will feel the same way!
WIth love from my kitchen to yours,
Carrie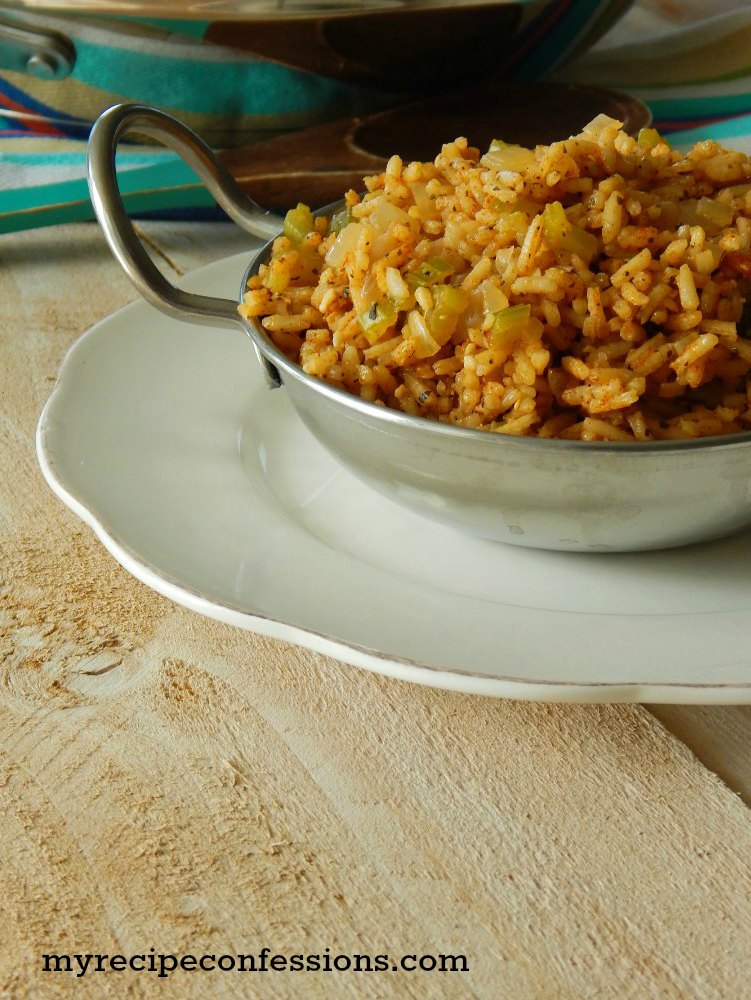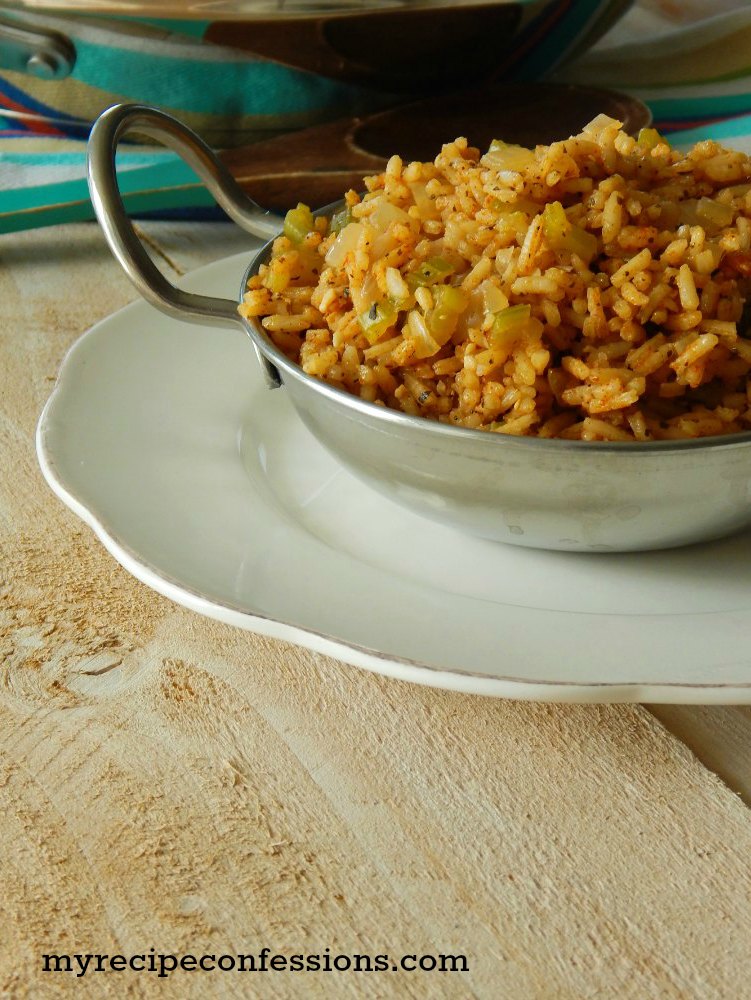 Dirty Rice
1/2 cup of celery, chopped
1/2 cup of green pepper, chopped
1/2 cup of onion, chopped
1 garlic clove, minced (about 1 tsp.)
2/3 cup of long grain white rice
1 2/3 cup of water
2 tbsp. of olive oil
1 tsp. of salt
1/2 tsp. of basil
1/2 tsp. of thyme
1/4 tsp. of black pepper
1/2 tsp. of paprika
1/8 tsp. of red pepper
Instructions
1. In a small bowl, combine salt, basil, thyme, black pepper, paprika, and red pepper. Set the bowl aside. Add the olive oil into a saucepan over medium-high heat and saute the onions, celery, green pepper, and rice until light brown.
2. Add the reserved seasoning and the water to the rice mixture and bring to a boil. Turn the heat down to medium-low. Cover and simmer for 15 minutes or until the liquid is absorbed and the rice is tender.
Here are a few other recipes you might enjoy.