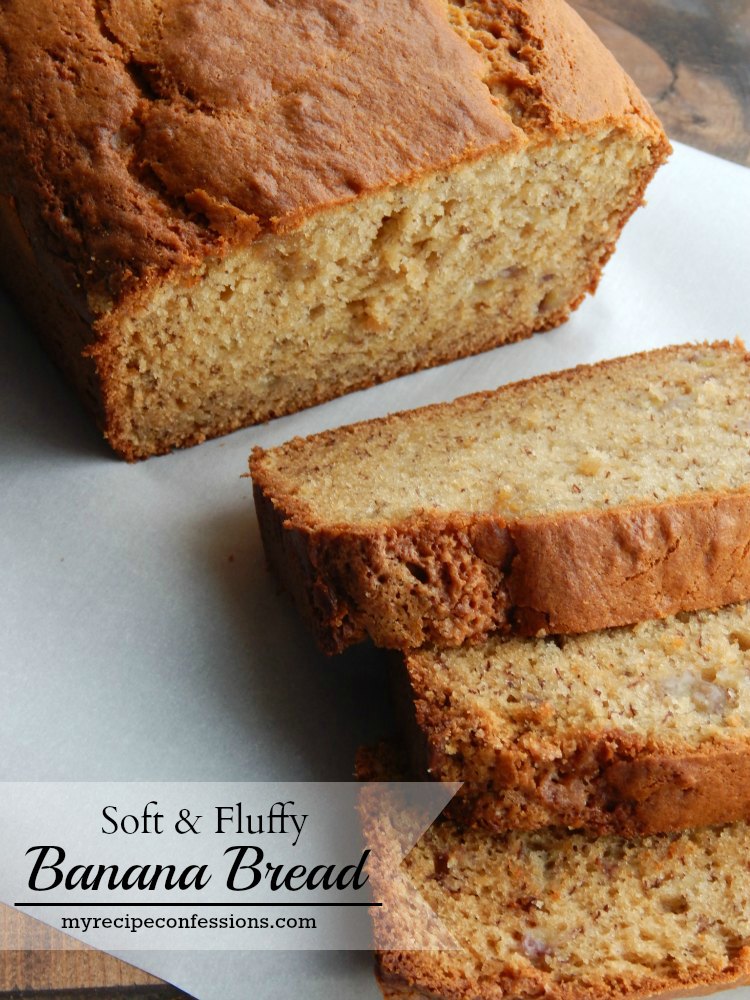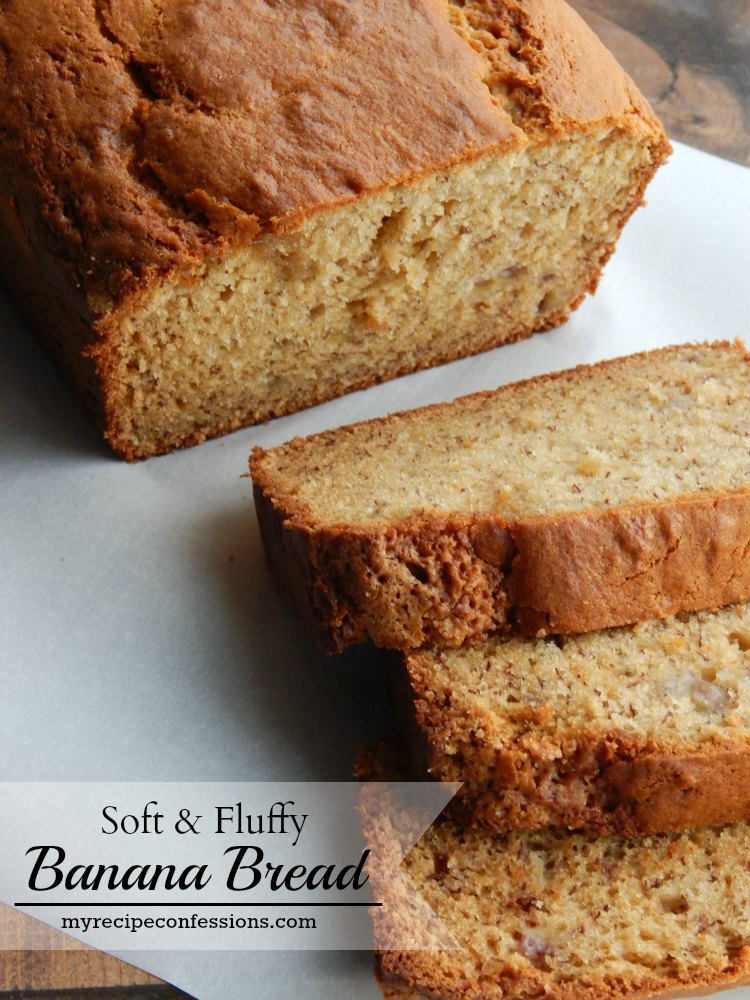 I had some overripe bananas sitting on my counter the other day. What do you do with overripe bananas? Make banana bread of course!
If you like soft and fluffy banana bread that is super easy to make, this recipe is for you. The banana flavor really shines in this bread. This bread is soft but not gooey. There is just something about a warm slice of banana bread with some butter on top. Do you like your banana bread with butter?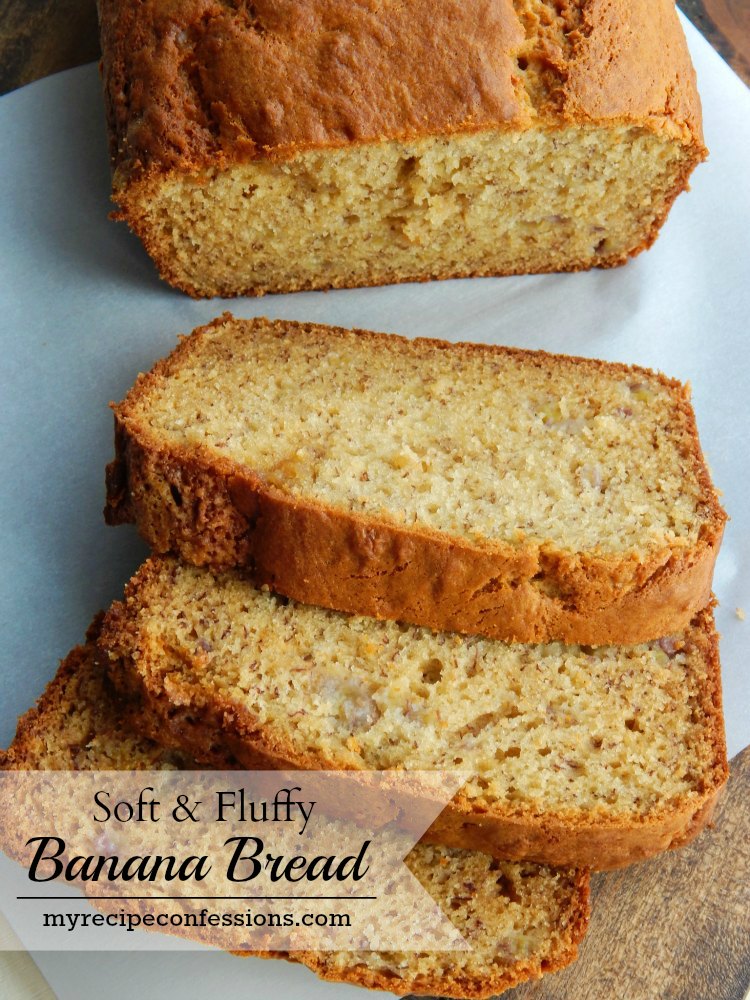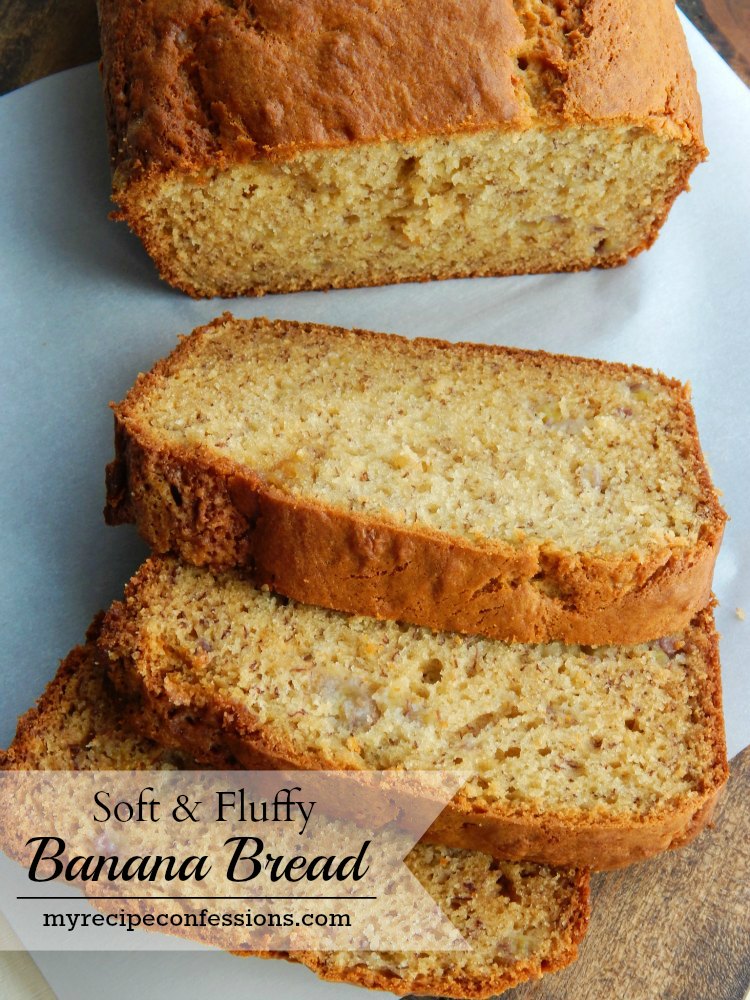 You can wrap it up and give it away as a gift or keep it all for yourself. I personally prefer the latter.
Tie one of these adorable Valentine's Day tags that my friend Saedi designed to the bread for the perfect Valentine's Day gift!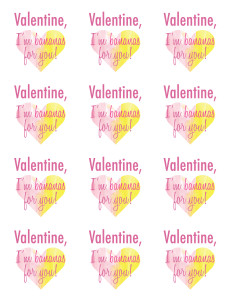 You can find the free Valentine's Day tag printable here.
With love from my kitchen to yours,
Carrie
 
Soft and Fluffy Banana Bread
1/2 cup of butter, softened
3/4 cup of brown sugar
1/4 cup of granulated sugar
2 eggs
1/2 cup of sour cream
1 tsp. of vanilla extract
3 overripe bananas, mashed
1/2 tsp. of salt
1 tsp. of baking soda
2 cups of all-purpose flour
Instructions
Pre-heat oven to 350 degrees
Cream the butter and sugars together in bowl. Add the eggs and continue to cream.
Mix in the vanilla, sour cream, and bananas. Add the dry ingredients and mix until the flour disappears.
Spray a large bread pan with baking spray and pour the batter into the pan. Bake in the oven for 60 minutes of until a toothpick inserted in the center comes out clean. Allow the bread to cool in pan for about 10 minutes. Turn bread out on a wire rack and cool completely.
Here are a few other recipes you might enjoy.