I don't know how else to describe this Panini other than to say it literally is a party in your mouth! When I made this Panini for my family, we only had 30 minutes to eat dinner and be out the door. I made the first one and took a bite to taste test it and the rest is a blur. The world just seemed to stand still as I finished the rest of my Panini. I vaguely remember making the rest of the Panini's for my family and cleaning up. I know we made it to our destination on time and the kids all had smiles on their faces.
Believe me, this Panini is really that good!
If you have 30 minutes to spare tonight, then you have more then enough time to make this Panini.  You will be happy you did!
Until next time,
Carrie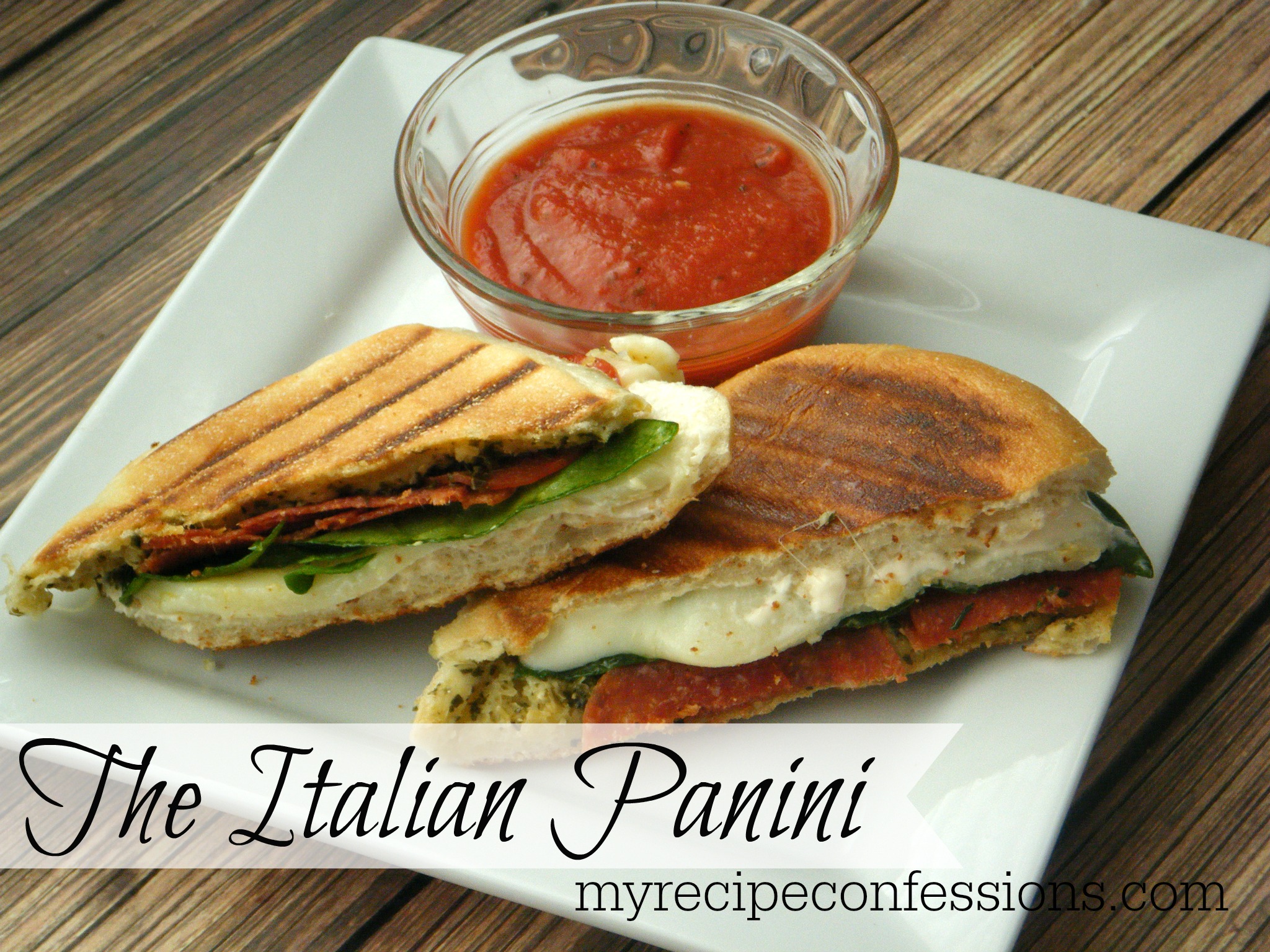 The Italian Panini
makes 6 sandwiches
6 Ciabatta buns, split
12 slices of mozzarella cheese
1/2 cup of garden vegetable cream cheese
1/2 cup of pesto
1 (7 oz.) pkg. of pepperoni
1  1/2 cups of spinach leaves
1 jar of your favorite marinara sauce
I can't believe it's not butter spray
Instructions
1. Spread 1 to 2 tbsp. of cream cheese on the inside of the top half of the ciabatta bun. Spread 1 to 2 tbsp. of pesto on the inside of the bottom half of the bun.
2. Layer the mozzarella cheese, spinach, and the pepperoni on top of the pesto. Place the top half of the bun on top of the bottom half. Spray the outside top and bottom of the bun with the butter spray.
3. Place the Panini on a hot Panini press for 3 to 5 minutes or until the cheese is melted and the bun is golden brown. Serve immediately with marinara sauce on the side for dipping.
* If you don't have a Panini Press, that is okay. I just use a George Foreman grill. You can also  place the Panini in a hot skillet and place a heavy pan on top and brown each side.