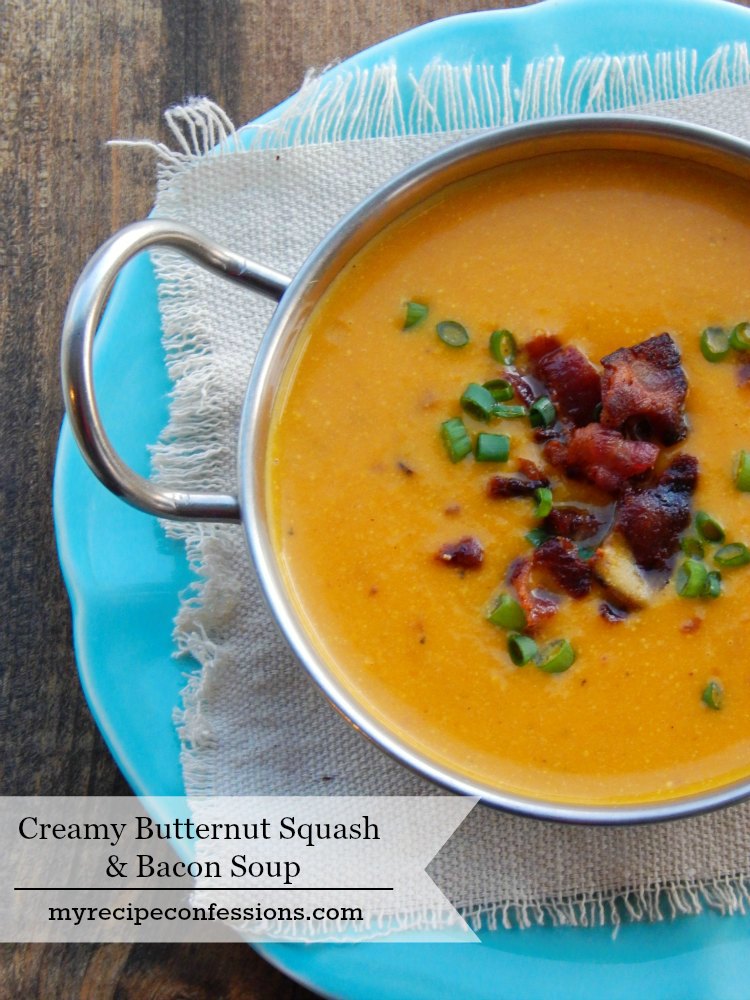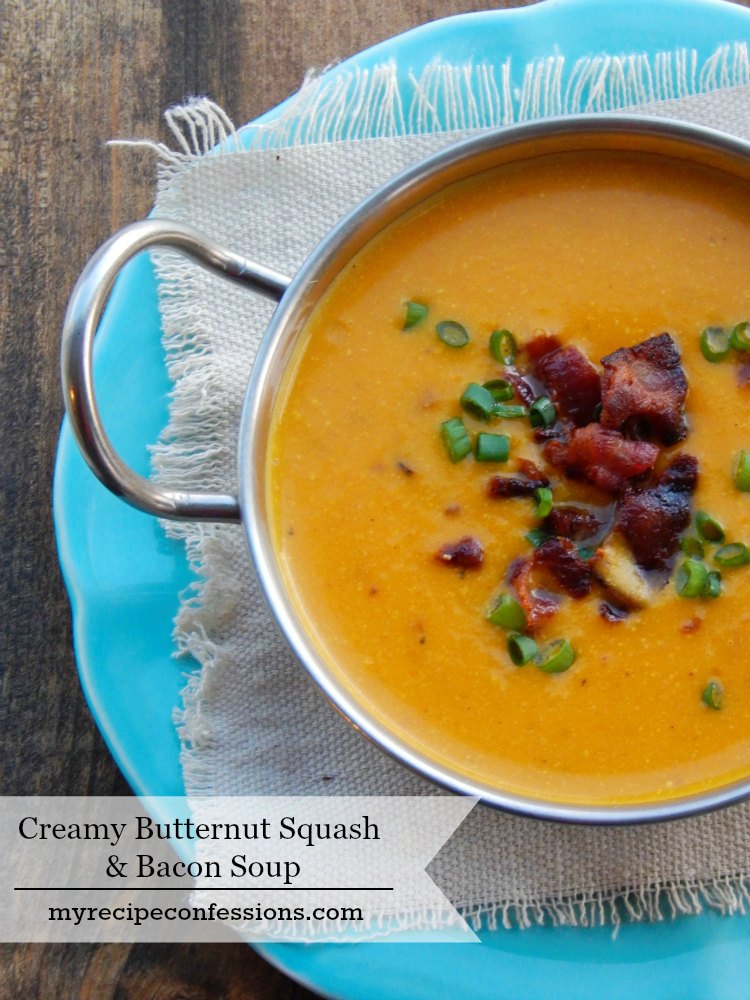 I love all things Butternut Squash! One of my favorite ways to cook the squash is roasting it. So I was more than excited when I saw the roasted butternut squash and bacon Soup by Damn Delicious. I always know that any recipe from Damn Delicious will be amazing, hence the name! I put my own personal spin on the original recipe and love how it turned out!
This soup has a mildly sweet flavor from the squash but it is balanced out perfectly by the bacon. Of course, everything is better with bacon!
I was able to whip up this soup pretty quickly. This is a great way to put the butternut squash from your garden to use! After being out in the chilly Autumn weather all day, this soup will warm you up in a hurry!
With love from my kitchen to yours,
Carrie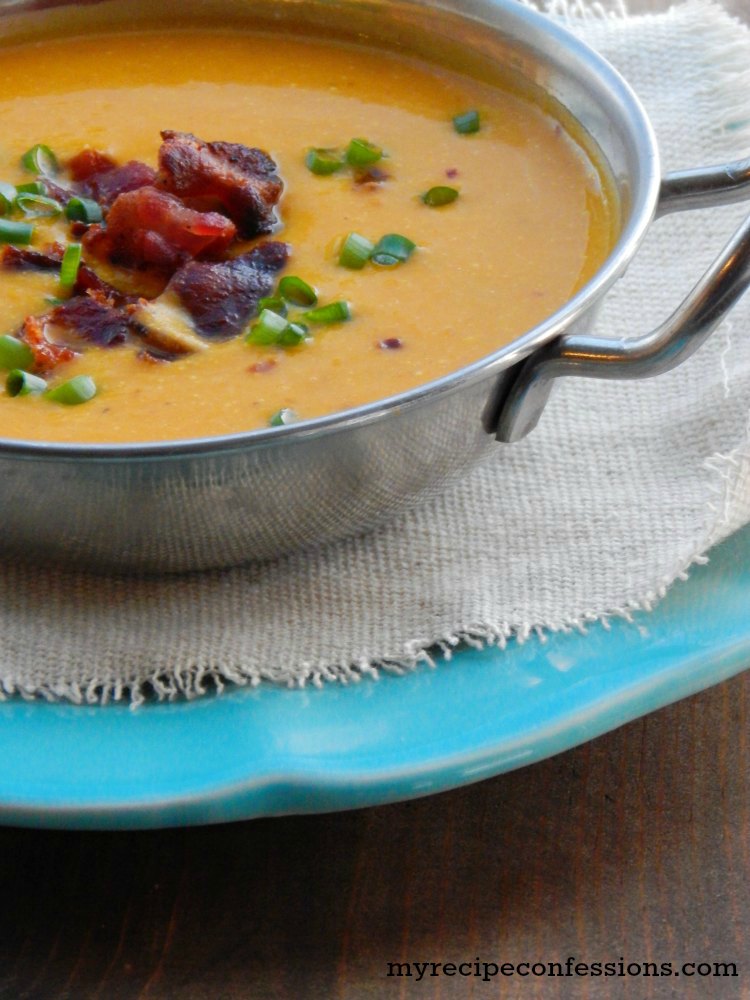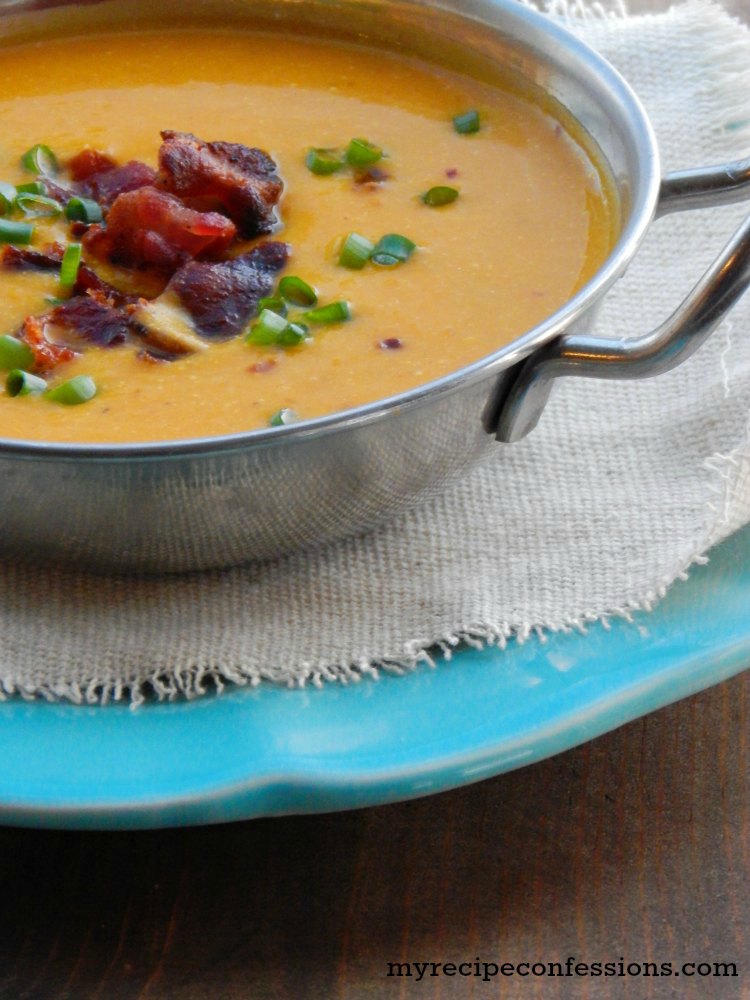 Creamy Butternut Squash and Bacon Soup
1 butternut squash ( about 2 1/2 to 3 lbs.) peeled, seeded and diced into 1 inch chunks
1 (16 oz.)pkg. of bacon
1 medium onion, diced
1 red bell pepper, diced
3 cloves of garlic, minced
1 tbsp. of olive oil
2 tsp. of kosher salt
1 tsp. of black pepper
5 cups of chicken broth
1 cup of half & half
1/2 tsp. of thyme
Instructions
pre-heat oven to 400 degrees
In a large bowl, toss the butternut squash, onion, garlic, bell pepper, 1 tsp. of salt, and 1/2 tsp. of black pepper in the olive oil. Place the vegetables and 5 strips of bacon onto a baking sheet and spread out evenly in a single layer. Roast the vegetables for 15 to 20 minutes on each side or until tender
 Add the bacon in a large skillet. Cook the bacon over medium heat until it is brown and crispy, about 7-8 minutes. Transfer bacon to a plate lined with paper towels to soak up the excess grease. Once the bacon has cooled, crumble it with your hands.
In a large sauce pan, cook the squash mixture and the thyme until fragrant, about 1 to 2 minutes. Add chicken broth and puree with an immersion blender, or in smaller batches in a blender. Stir in the half & half, bacon, and  remaining salt, and black pepper.  Simmer soup for 30 minutes.
This recipe is adapted from Roasted Butternut Squash and Bacon Soup by Damn Delicious.
Here are a few other recipes that you might enjoy.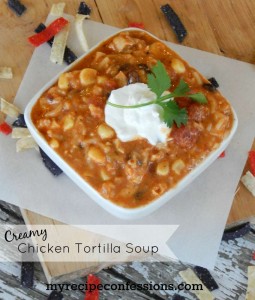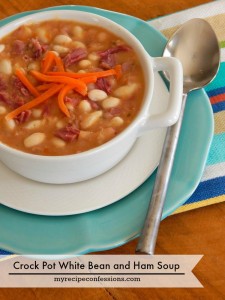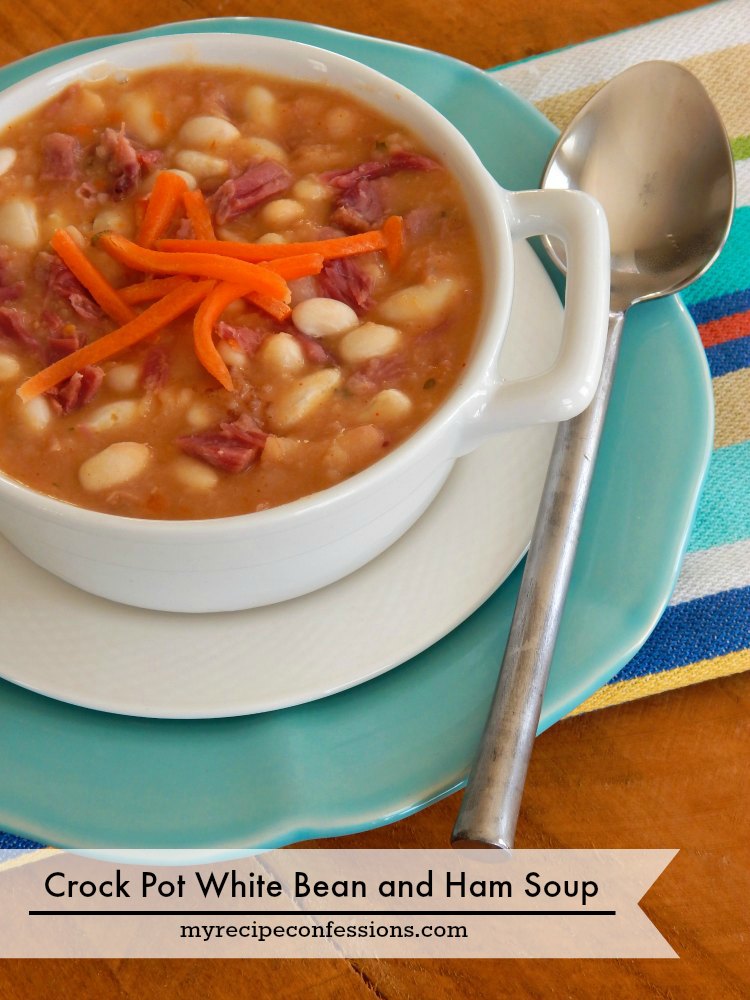 Crock Pot White Bean and Ham Soup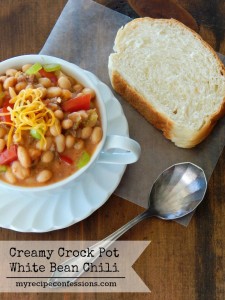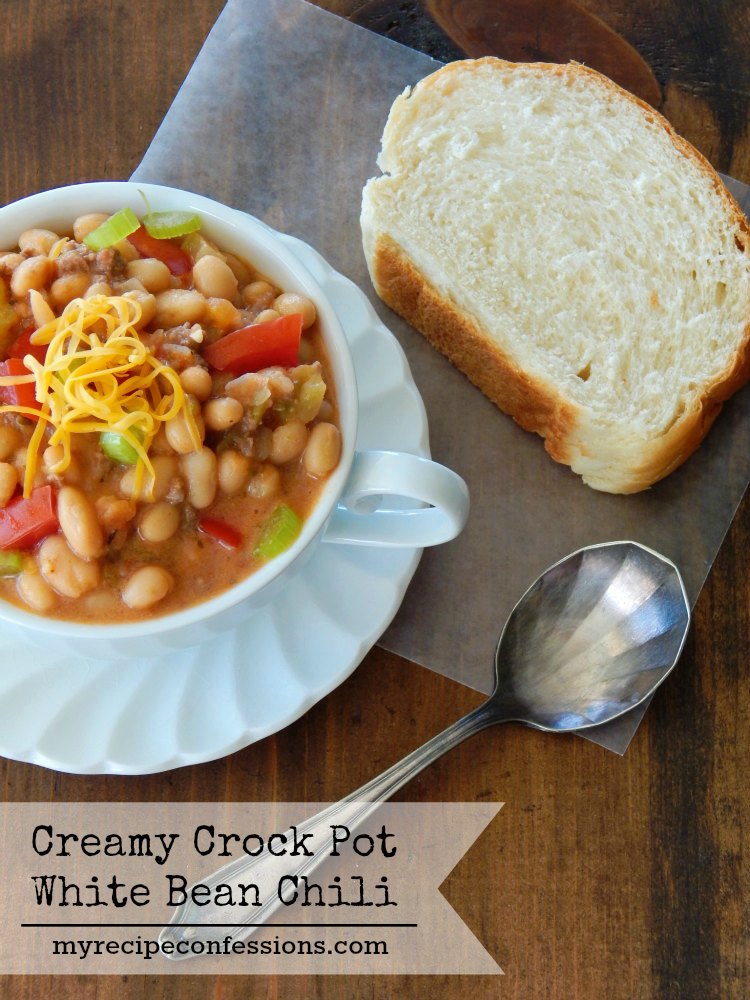 Creamy Crock Pot White Bean Chili