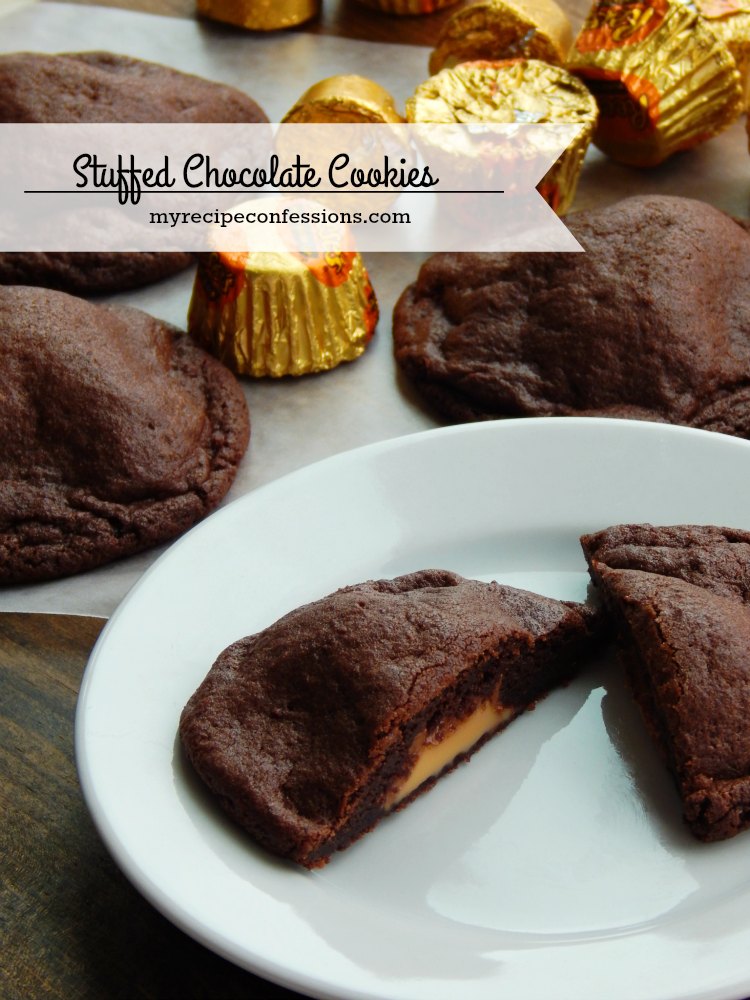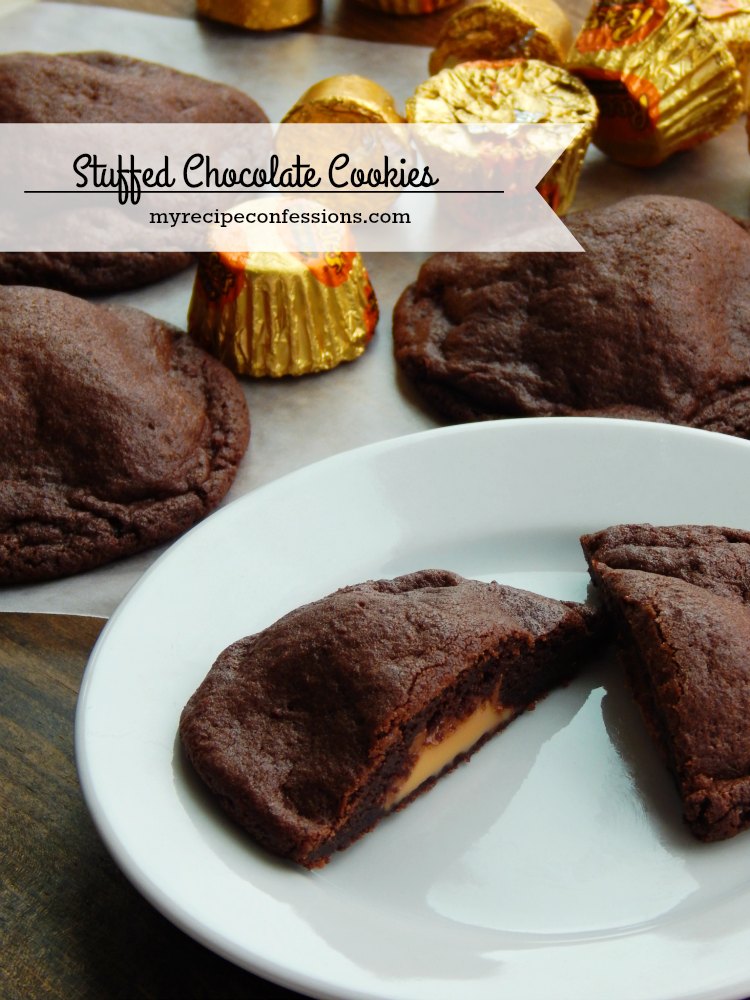 These Stuffed Chocolate Cookies are a combination of your favorite chocolate candy and a soft and chewy chocolate cookie. All you have to do is add a Rolo or peanut butter cup  in the center of the cookie dough and then roll it into a ball and bake. The hardest part is waiting for the cookies to come out oven.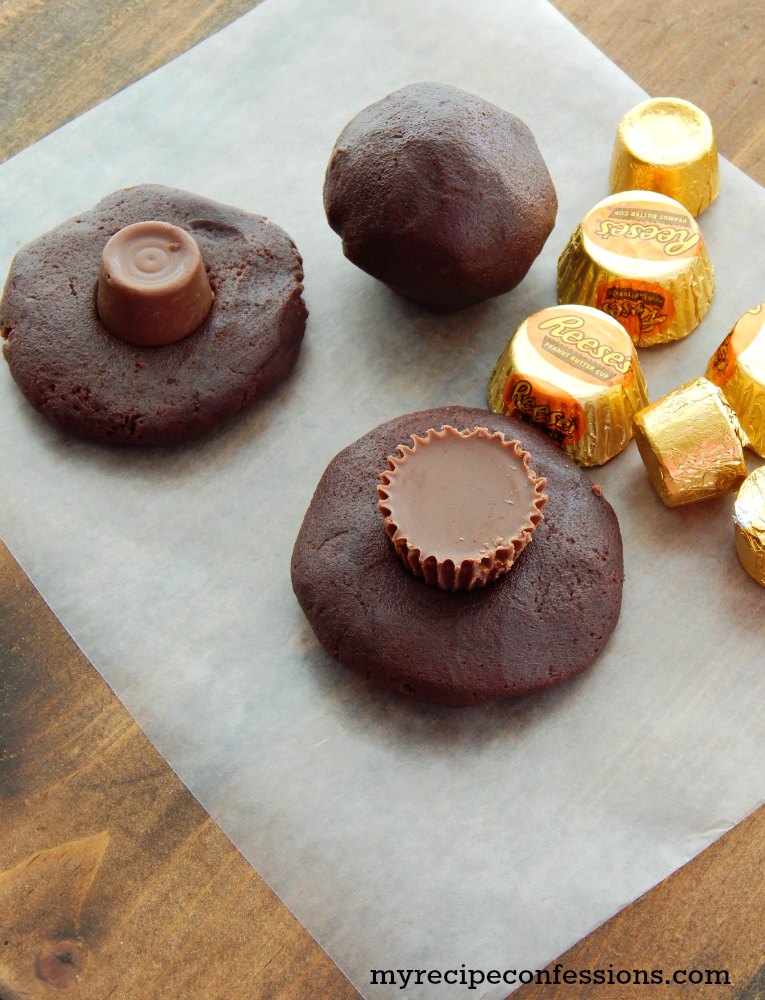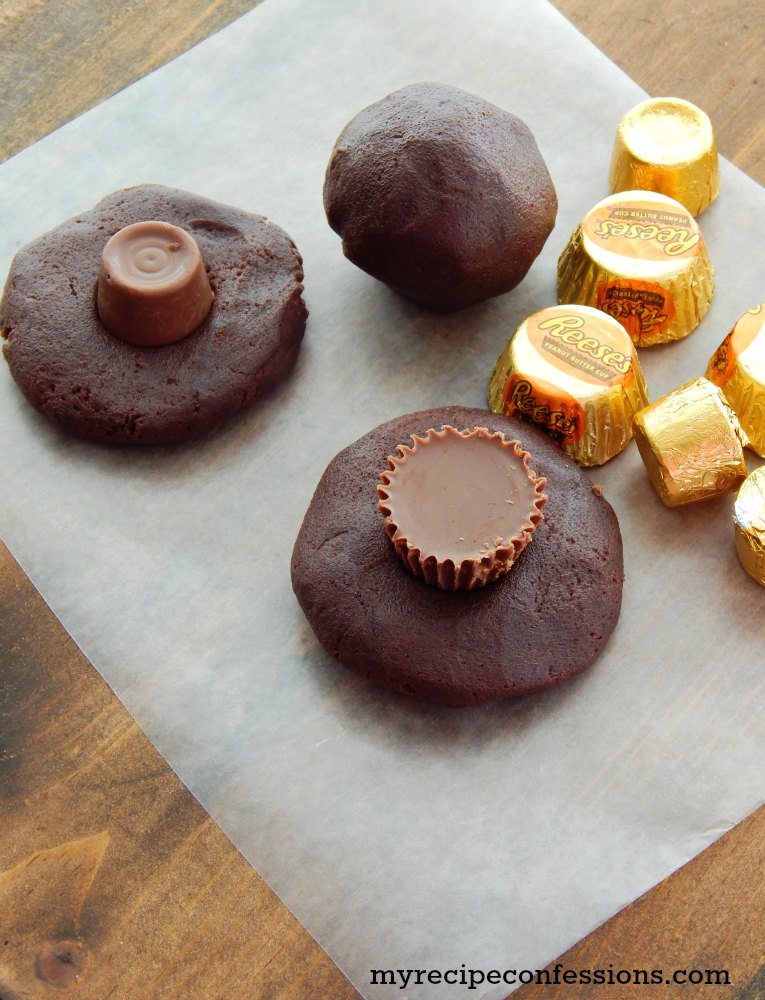 The sky is the limit with these cookies. If you don't like Rolos or peanut butter cups, you could try Peppermint Patties, Snickers, Milky Way or really any other kind of candy bar that can be bought and cut into bite size pieces.
These cookies are a great way to get rid of all the Halloween candy your kids have gathered. Every year I get overwhelmed with the piles of candy my kids come home with. I think this year I am going to make a few batches of these babies and then take them out to friends and family. It is a win for everybody!
With love from my kitchen to yours,
Carrie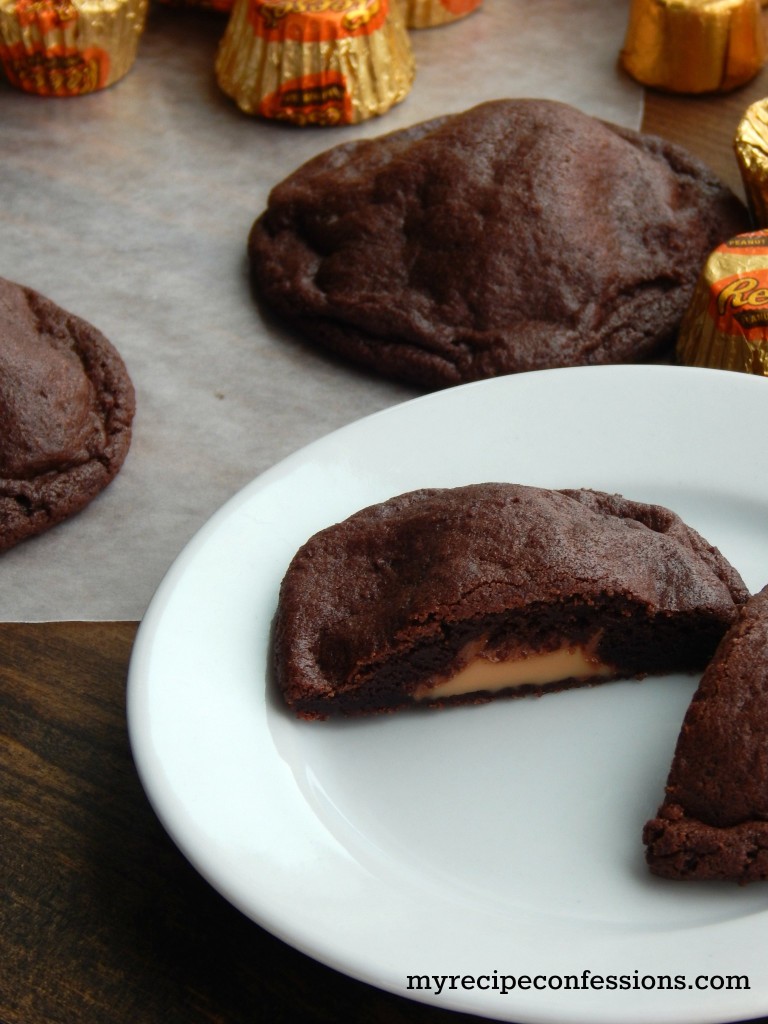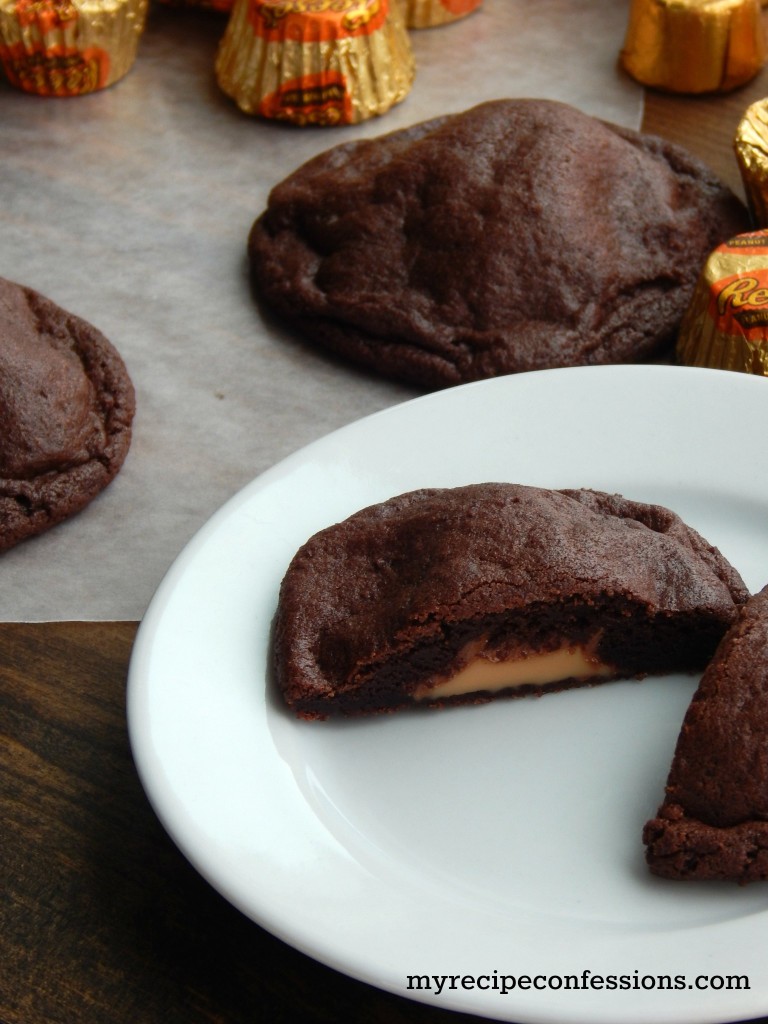 Stuffed Chocolate Cookies
makes about 2 dozen cookies
1 cup of butter, softened
1  1/2 cup of granulated sugar
2 eggs
3/4 cup of cocoa powder
1 tsp. vanilla extract
2 tbsp. of sour cream
2  cups of all-purpose flour
1 tsp. baking soda
1/2 tsp. salt
24 mini Reese Peanut Butter Cups or Rolos
Directions:
Pre-heat Oven to 375 degrees
1. In a large bowl, cream the softened butter and granulated sugar together. Cream one egg at a time into the butter mixture. Next, add cocoa powder, sour cream and vanilla extract and mix until well combined.
2. Mix all the remaining dry ingredients in a medium-sized bowl. Add the dry ingredients to the chocolate mixture and mix until well combined. Roll 1 tbsp. of cookie dough into a ball and flatten it into a disc. Place one candy in the center and press the cookie dough around the candy and roll into a ball. Repeat with the remaining cookie dough.
4. Place the cookie dough ball onto an ungreased cookie sheet.  Store the 2nd batch of cookie dough balls on a baking sheet in the fridge while the 1st batch is baking. Bake for 9 to 10 minutes. Remove the cookies from the oven and allow them to cool completely.
Here are a few other cookie recipe you might enjoy.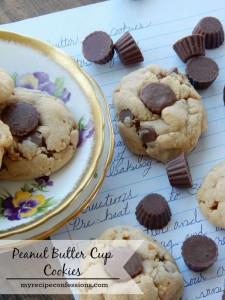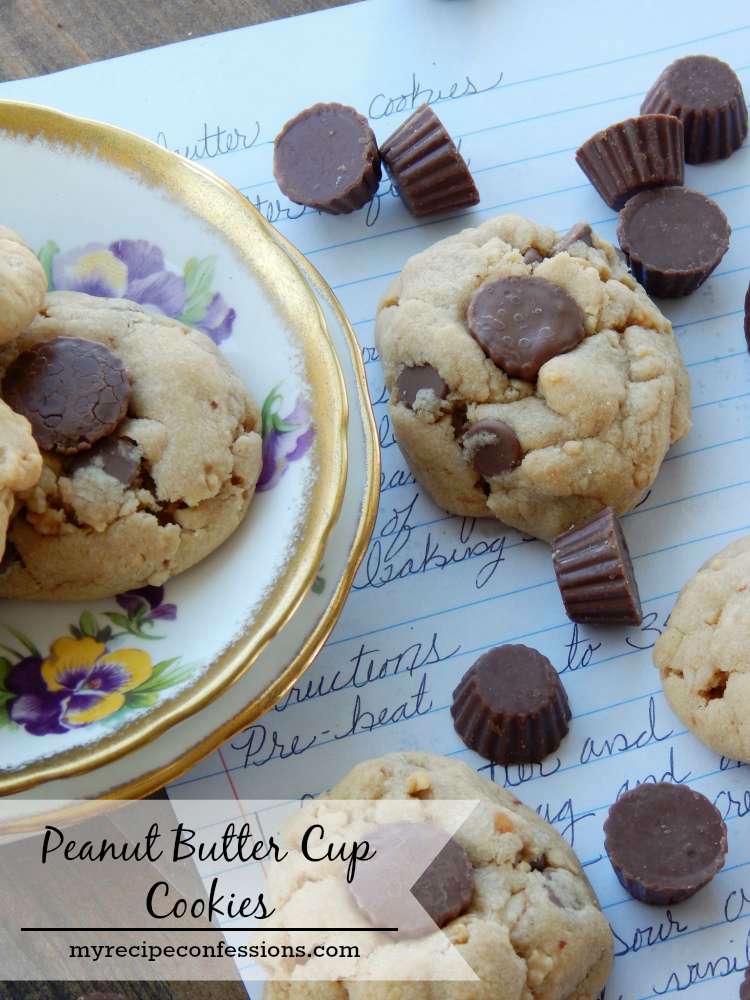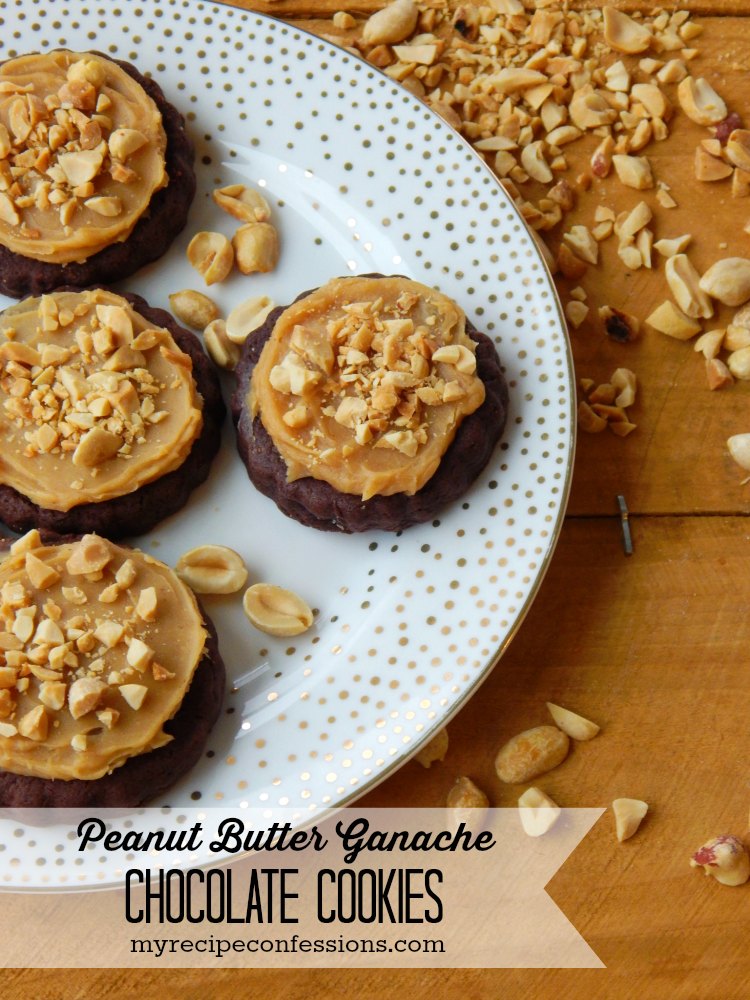 Peanut Butter Ganache Chocolate Cookies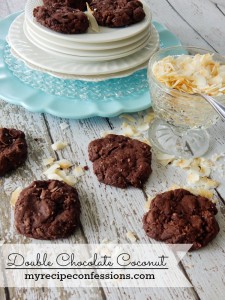 Double Chocolate Coconut Cookies