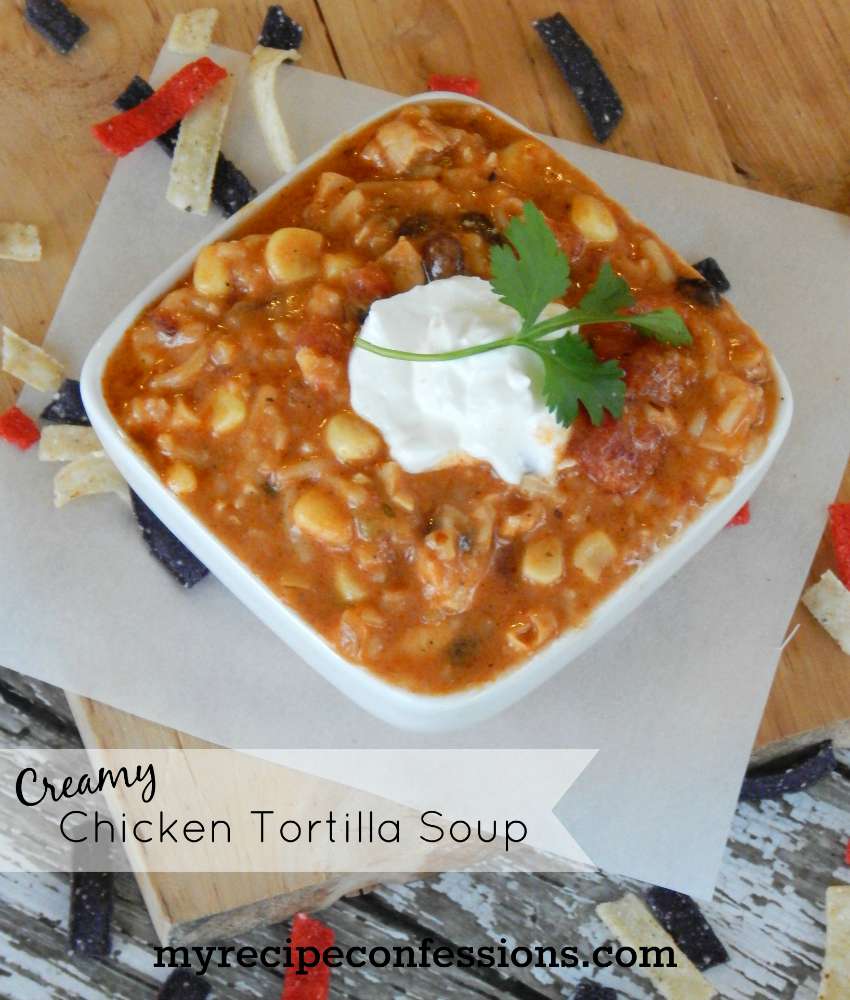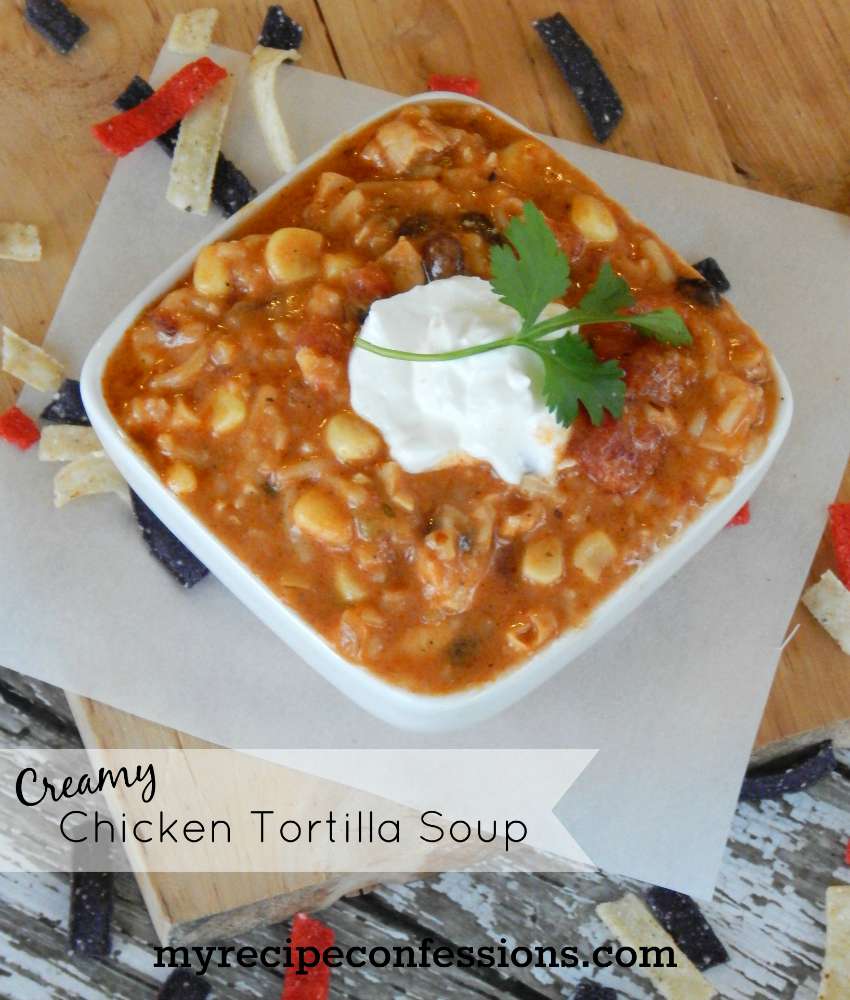 Who doesn't love a hot soup on a cold night? This soup is a recipe I got from my friend Kirsten. Every time I make it, people ask for the recipe.
This recipe makes enough to have leftovers the next day, freeze the excess for later, or share with friends.
My favorite way to eat this soup is topped with shredded cheese, a dollop of sour cream and a sprinkling of tortilla strips.
With love from my kitchen to yours,
Carrie
Creamy Chicken Tortilla Soup
1 yellow onion , diced
1 garlic clove, minced
4  1/2 cups of chicken broth
3 chicken breast, cooked and sliced
1 pkg. Spanish rice
1 can of black beans, drained and rinsed
2 cups of frozen corn
2 cans of diced tomatoes, undrained
1 (24 oz.) can of red enchiladas sauce
1 (4 oz.) can of green chilies
2  cups of  half and half
1 tsp. smoked paprika
1 tsp. oregano
1/2 tsp. cumin
Top soup with :
tortilla strips
sour cream
shredded cheese
Instructions:
1. Saute the onions and garlic in a large sauce pan over medium-high heat. Add chicken broth, diced tomatoes, frozen corn, black beans, green chilies, and red enchilada sauce to the pan. Turn down the heat to medium-low and simmer the soup for 30 minutes.
2. In small pan, cook the rice according to package instructions. Add the cooked rice, chicken, half and half, smoked paprika, cumin, and oregano to the soup and heat through. Serve the hot soup with tortilla strips, sour cream, and shredded cheese.