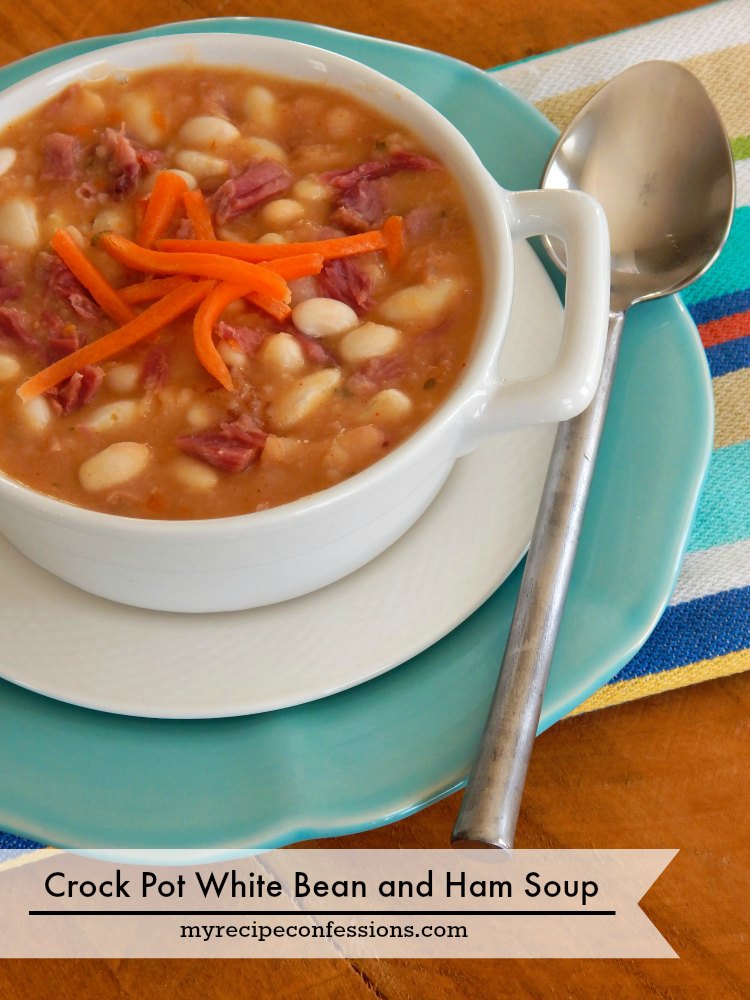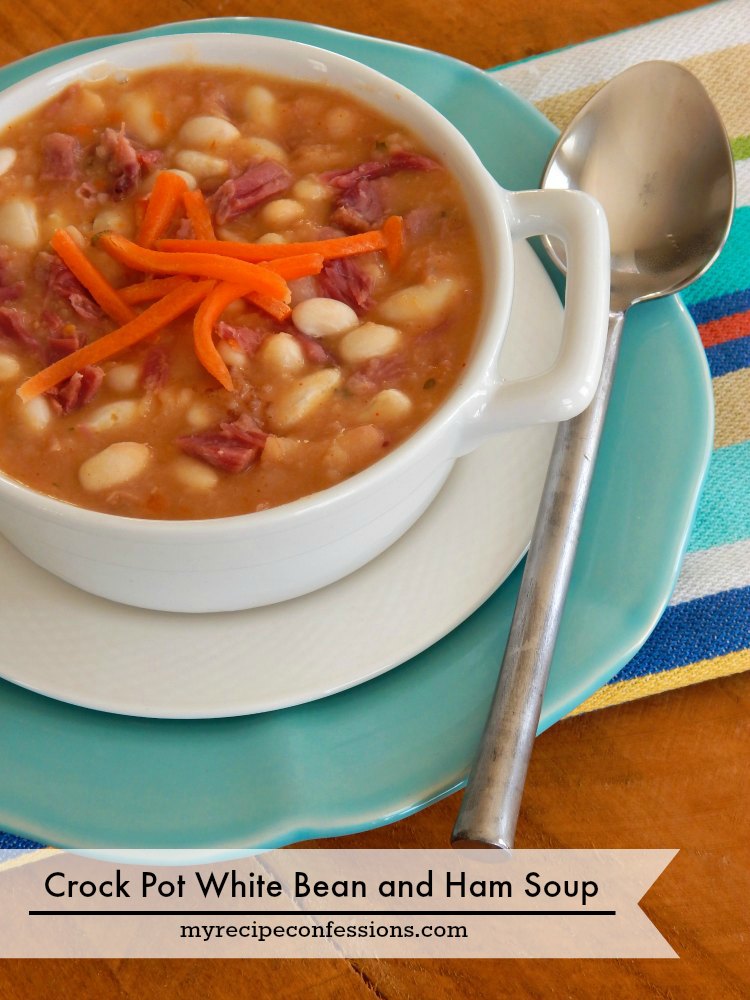 This Crock Pot White Bean and Ham Soup is the very definition of comfort food! Each spoonful seems to warm my soul. The fact that this soup is so easy to makes it even better!
The smell that fills my home when this soup is cooking takes me to my Grandma Copes house when I was growing up. It seems like every time I went to visit, she had something amazing cooking on the stove. The taste of this soup reminds me of all the love she poured into her cooking on a daily basis.
Isn't it amazing how just the smell or taste of certain foods can bring back a flood of memories. I hope that one day my kids will make this soup for their family and tell them about all the fun times we had around the dinner table.
With love from my kitchen to yours,
Carrie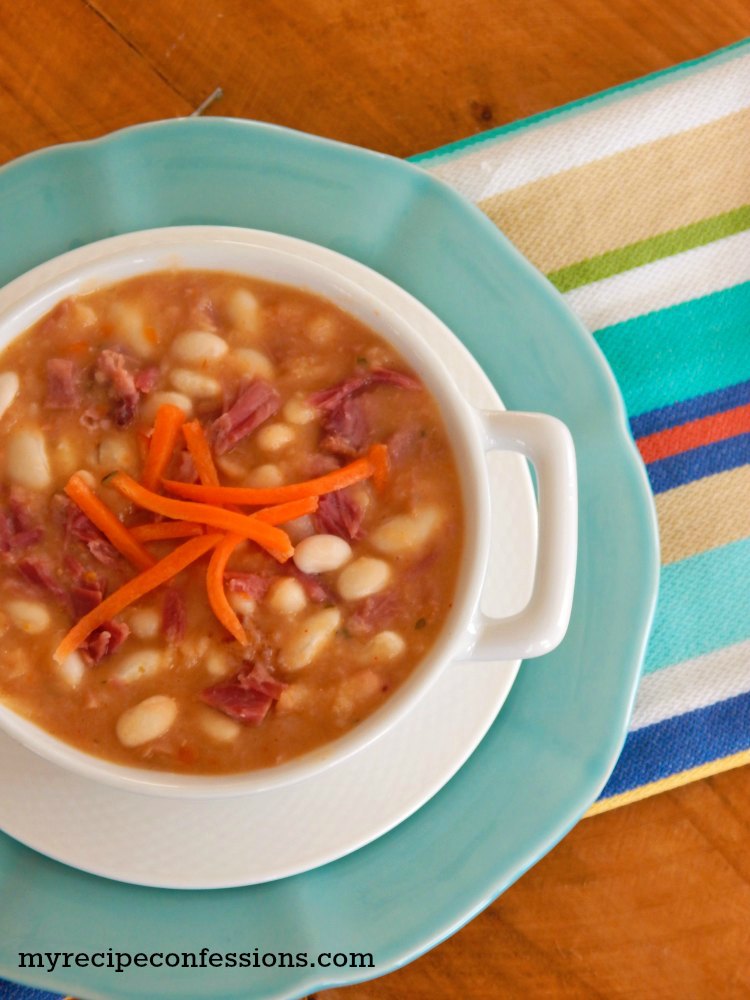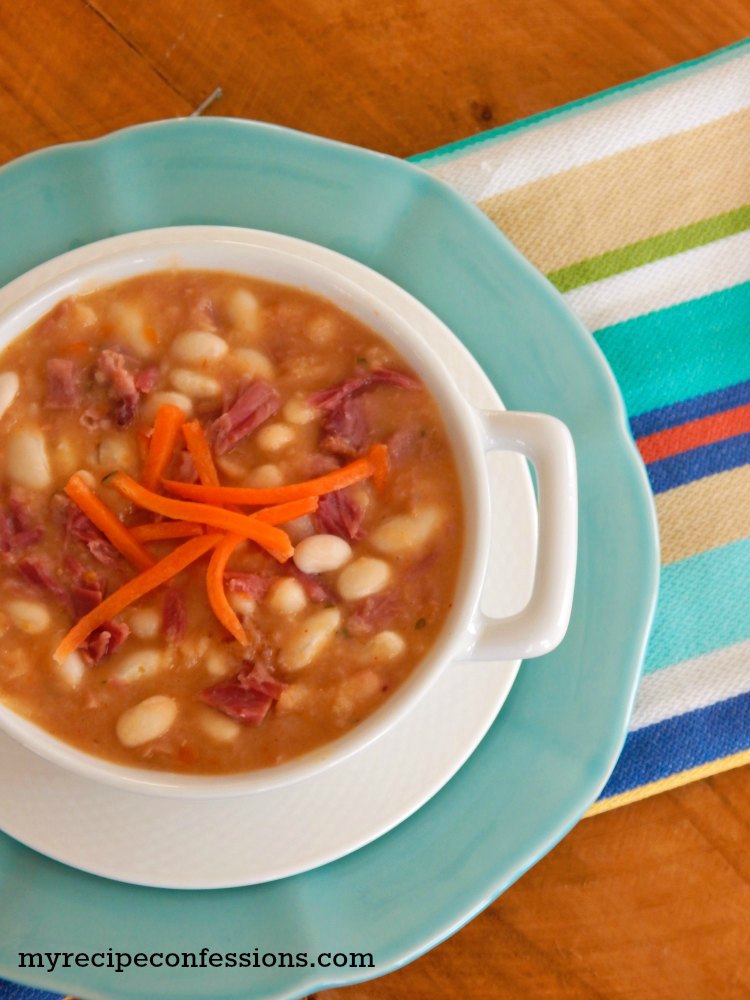 Crock Pot White Bean and Ham Soup
1 lb. of dried, great northern beans
1/2 lb of white beans
1 1/2 lb. ham hock
2 cups of ham steak, cubed
1 yellow onion, diced
1 garlic clove, minced (about 1 tsp.)
4 cups of water
3 cups of chicken broth
1 cup of vegetable broth
1 1/2 cup of carrots, cut into matchsticks
1 tsp. of onion powder
2 bay leaves
1 tsp. of paprika
1 tbsp. of parsley flakes
1 tsp. of salt (optional)
Instructions
1. Rinse the dried beans in cold water. Place the beans in a large bowl and fill the bowl with cold water until it is about 3 inches above the beans. Soak overnight.
2. The next morning, drain the water from the beans and add them to the crock pot. Place the ham hock in the middle of the beans. Add the cubed ham, onion, garlic, chicken broth, vegetable broth, water, carrots, and bay leaves.
3. Cook on low for 4 to 5 hours or until the beans are tender. Add the parsley flakes, paprika, onion powder, and salt (if needed). Remove the bay leaves and throw them away.  Remove  1 1/2 cups of soup and mash the beans until smooth and creamy. Remove the ham hock and the bay leaves from the soup and remove any meat from the bone and add it to the soup. Stir the mashed beans back into the soup and serve.
Here are a few other recipes you might like,