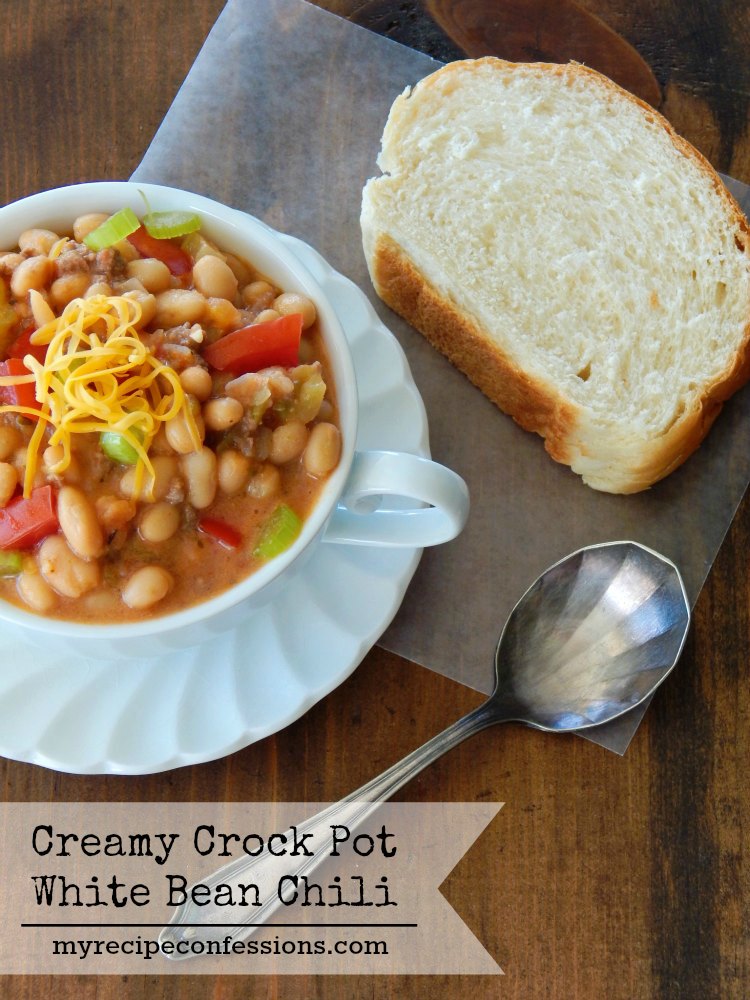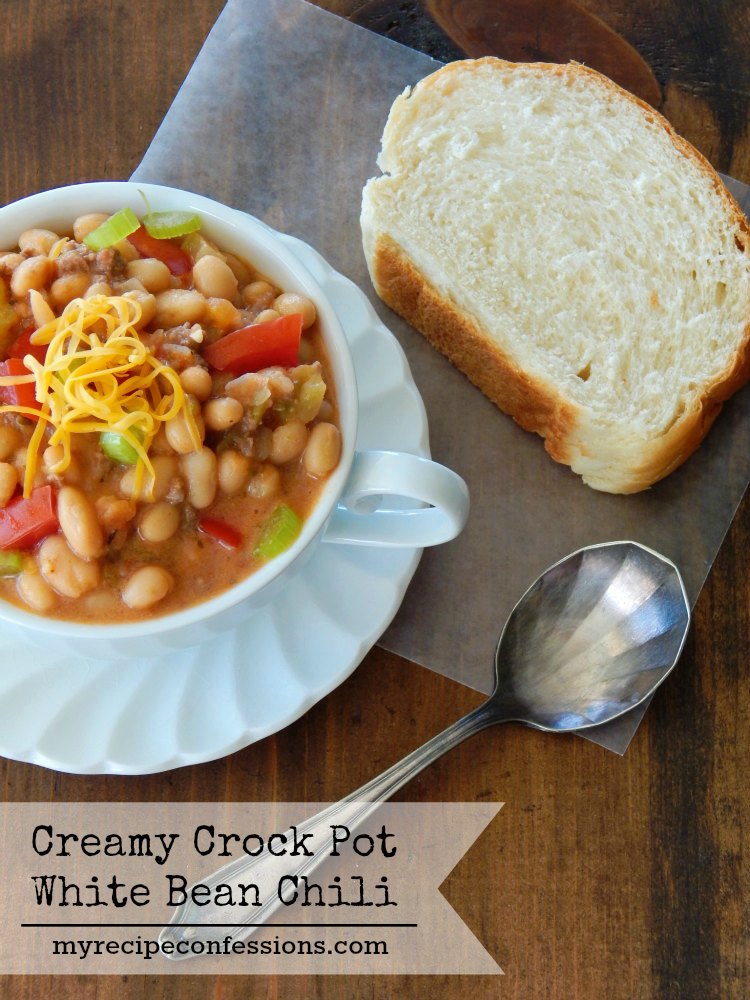 I always get in the mood for chili this time of year.  This week I was taking dinner to my parents and I knew that they really like chili. I wanted to make them something different than the traditional chili. We love White Chicken Chili, but my mom doesn't like chicken so I decided to switch the recipe up a bit. I love the results! My mom absolutely loved it too. Luckily we had left overs because it is just as good if not better the next day.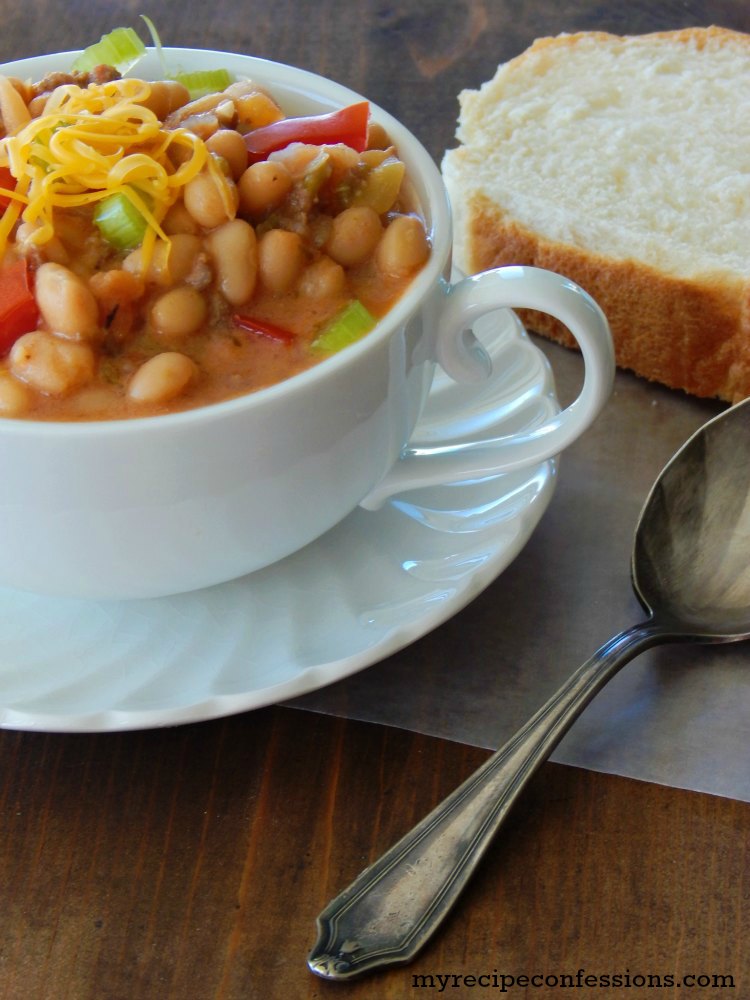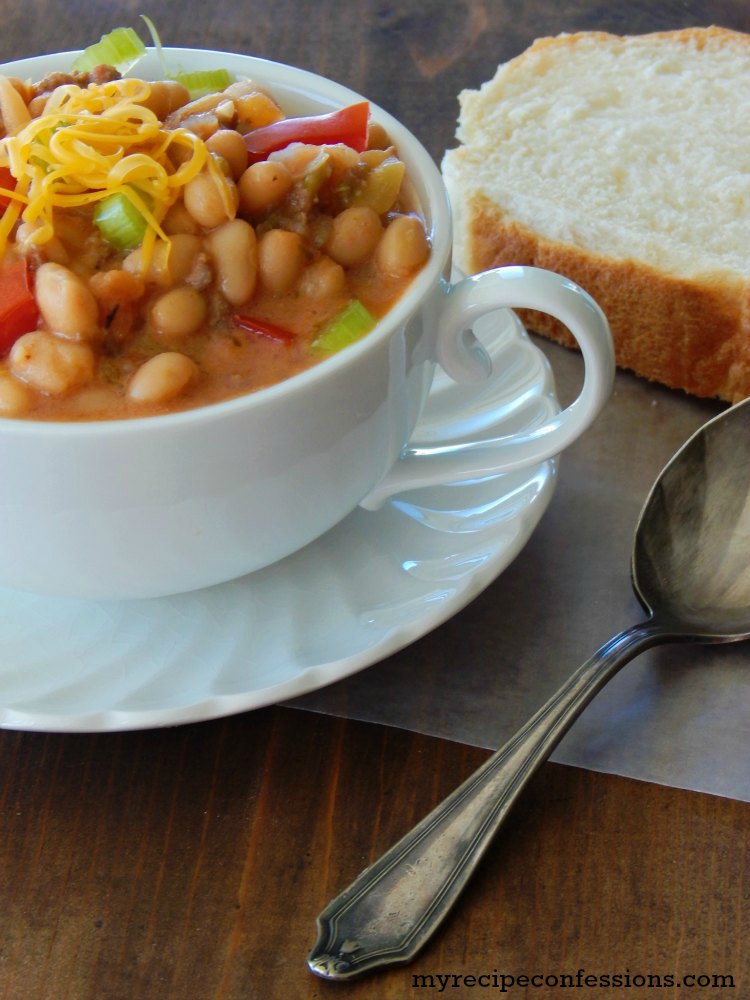 The fact that you can cook it in the crock pot
 is definielty an added bonus! It was so nice to be able to throw everything in the crock pot
 and then go on with my day. Thirty minutes before we were ready to eat, I added the finishing touches. It was simple, quick, and so yummy! I can't wait to make it again.
With love from my kitchen to yours,
Carrie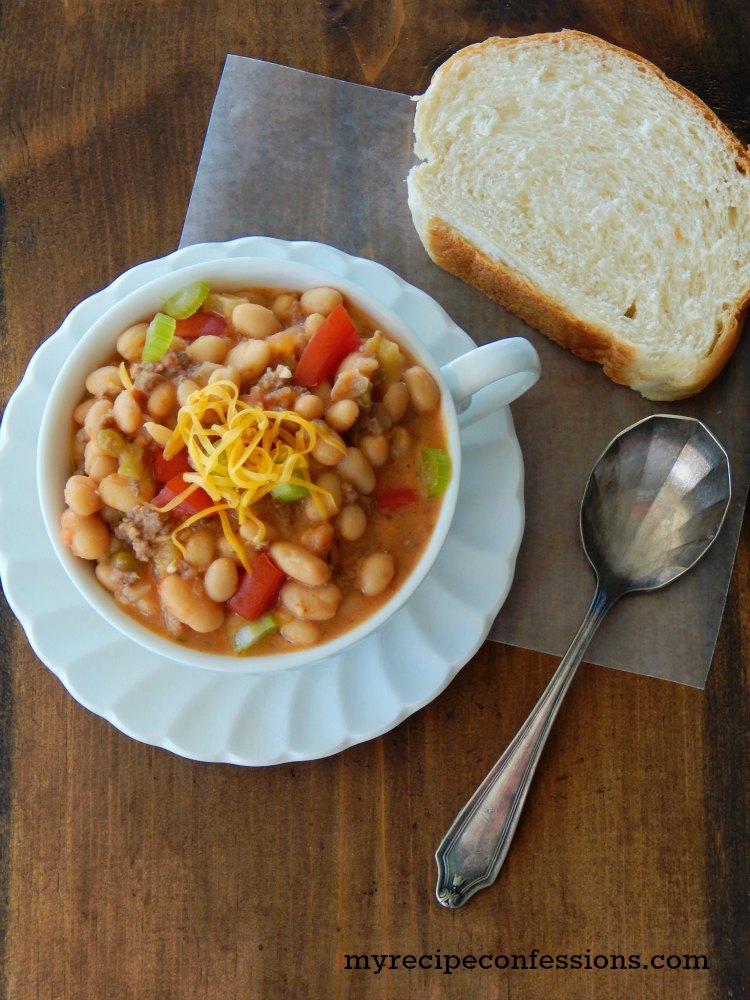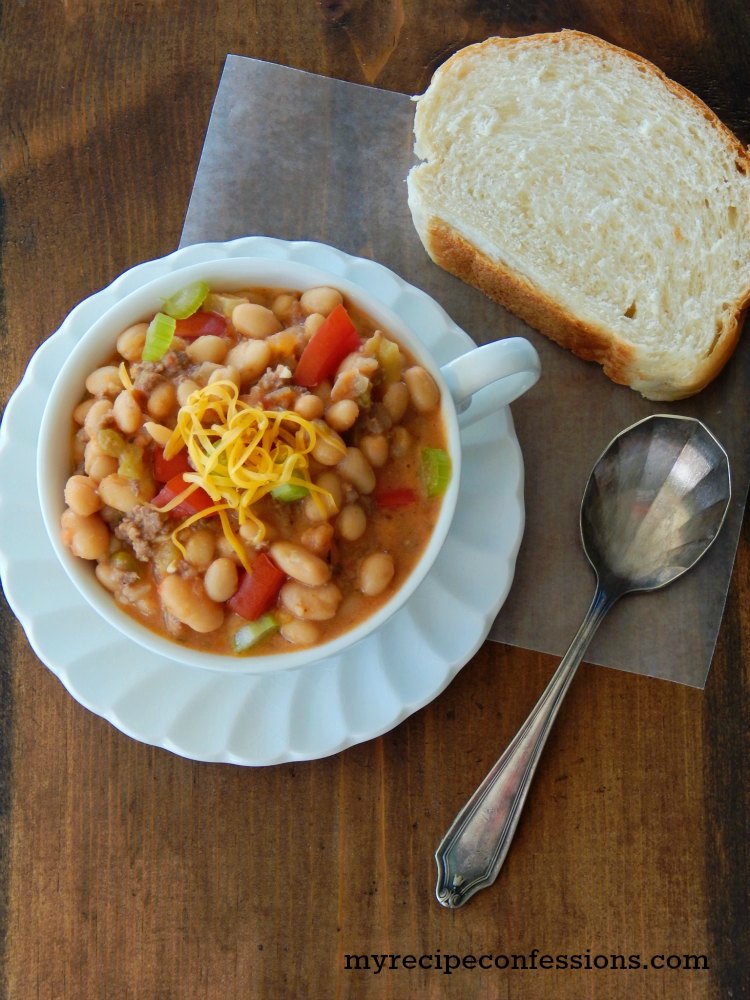 Creamy Crock Pot White Bean Chili
makes about 10 servings
1 med. yellow onion, diced
1 cup of celery, diced (about 3 stalks)
4 tsp. of garlic, minced
2 tbsp. canola oil
4 (15 oz.) cans of white beans
4 (15.5 oz.) can of Great Northern Beans
2 cups of chicken broth
1 lb. of ground beef
2 (15 oz.) cans of diced fire roasted tomatoes
1 cup of sour cream
3 tsp. of oregano
1 tsp. of cumin
1 tsp. of salt
1/2 tsp. of black pepper
1/2 tsp. of smoked paprika
1/4 tsp. of liquid hickory smoke
Instructions
Rinse and drain the beans and add them to a 6 quart crock pot set on low setting. In a medium-sized sauce pan, saute the onions and celery in the oil over medium-high heat until tender and translucent. Add the garlic and cook until fragrant, about 1 minute.
Add the ground beef to the sauce pan and brown. Stir the chicken broth, ground beef mixture, and diced tomatoes into the crock pot. Cook on low for 6-8 hours of high for 4 hours.
30 minutes before you are ready to eat, stir in the remaining ingredients. Serve with shredded cheese and sour cream.
Here are a few other recipe you might enjoy.