Cookies, Recipe, Tropical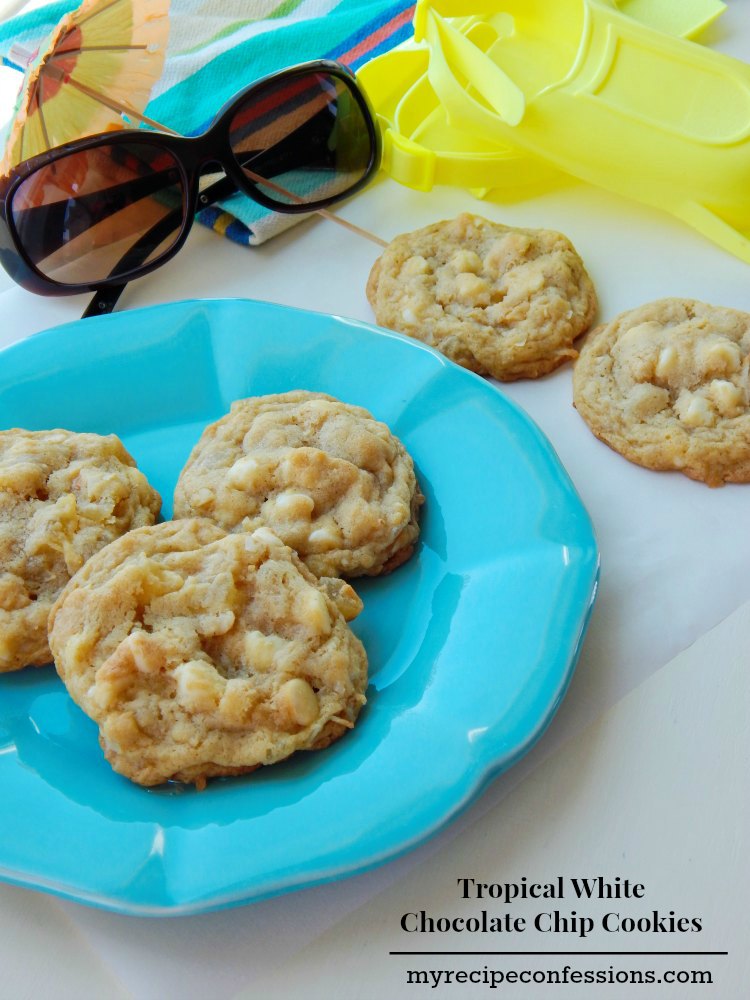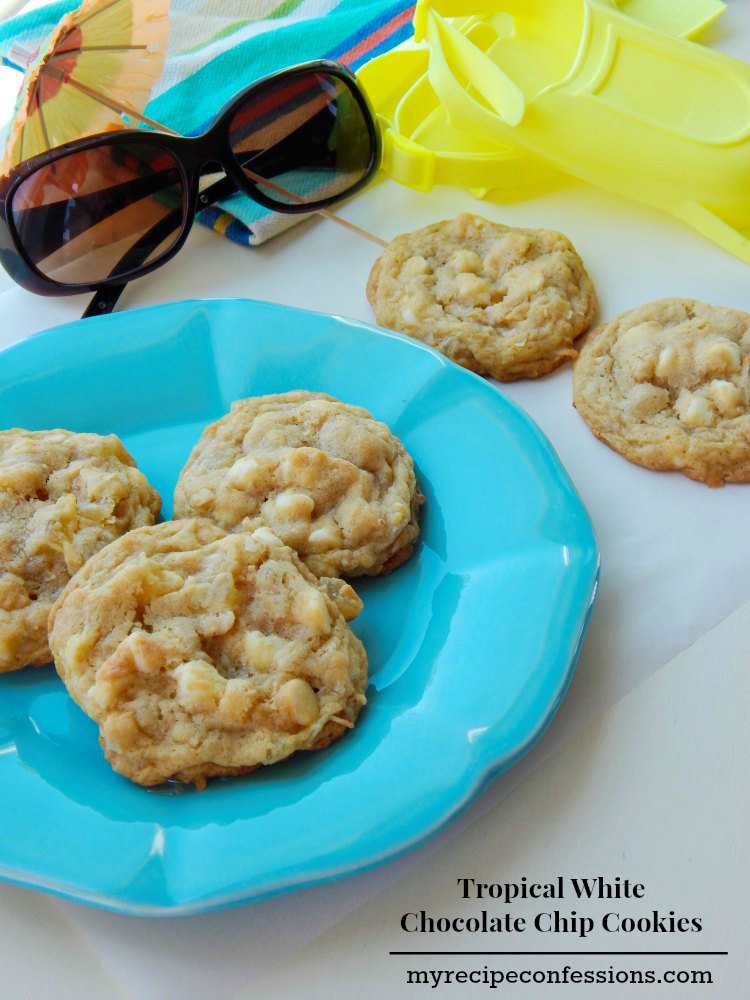 Pull out your sunglasses, throw on some sunscreen, and whip your bathing suit out because these cookies are going to leave you dreaming of tropical places.
With the pineapple chunks, macadamia nuts, and coconut, how can you resist them? To sweeten the deal a little more, I threw in some white chocolate chips. I know, I know, there is no need to thank me, it was my pleasure.
What are you waiting for? It is time to gather all of the ingredients and get your baking on. After all, these cookies are not going to bake themselves.
With love from my kitchen to yours,
Carrie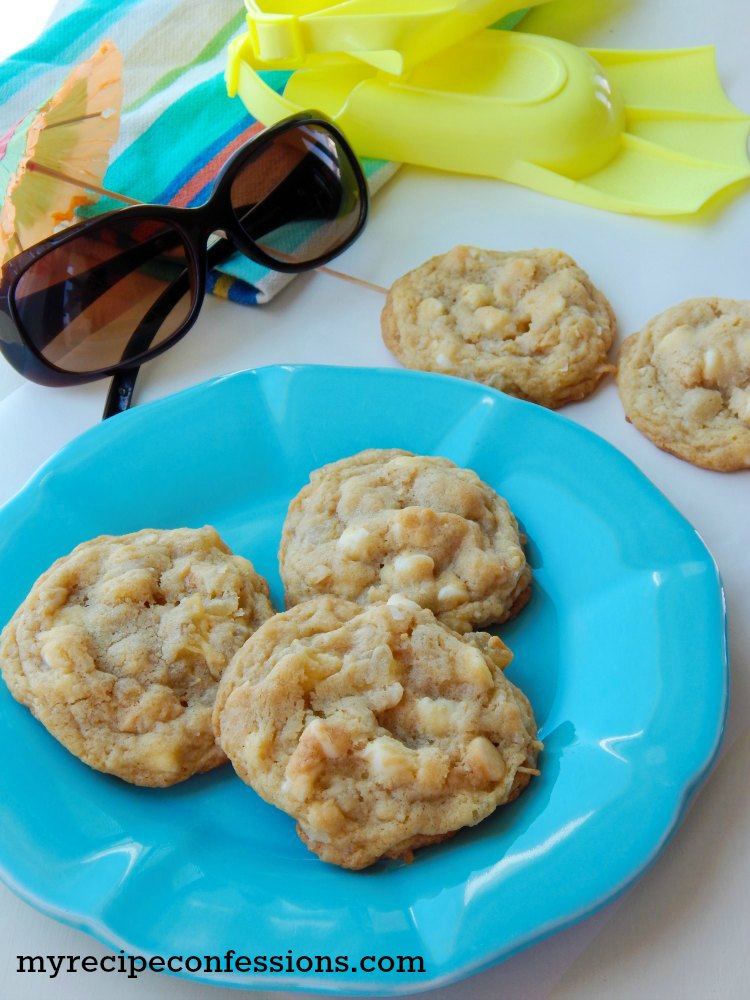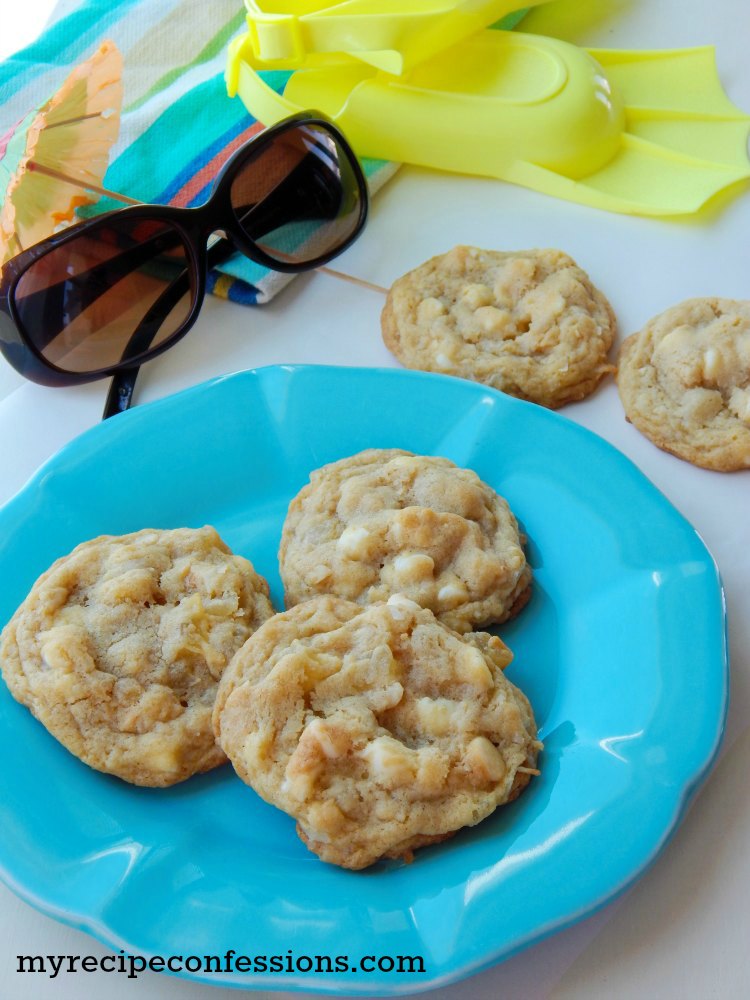 Tropical Delight Cookies
1 cup of butter, softened
3/4 cup of granulated sugar
3/4 cup of brown sugar
1 egg
1 egg yolk
2 tbsp. of sour cream
1 tsp. of coconut extract
1/2 tsp. of vanilla extract
2  1/2 cup of all-purpose flour
1 tsp. of baking soda
1 cup of dried sweetened pineapple chunks, diced into pea size chunks
3/4 cup of macadamia nut, minced
1/2 cup of sweetened coconut flakes
1 (10.5 oz.) pkg. of white chocolate chips
Instructions
Preheat oven to 375 degrees
1. In a medium-sized bowl, cream the butter and sugars together. Add the egg and egg yolk and continue to cream. Add the sour cream, coconut extract, and vanilla extract and mix well.
2. In a small bowl, whisk the flour and baking soda together. Add the flour mixture to the butter mixture and stir just until the flour disappears. Mix in the pineapple, macadamia nuts, coconut flakes, and white chocolate chips.
3. Roll cookie dough into tablespoon sized balls and place them on an ungreased cookie sheet. Bake for 12 to 14 minutes or until they are a light golden brown. Cool on a cooling rack before serving.
Here are a few other cookie recipes you might enjoy