Grilled Cheese. Recipe, Sandwich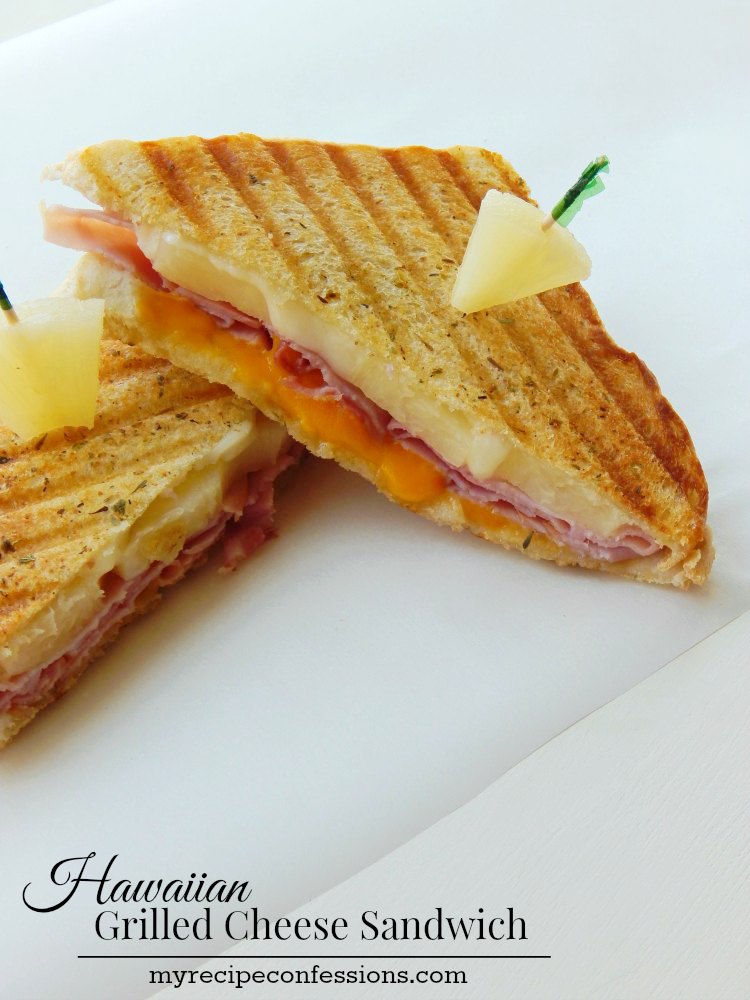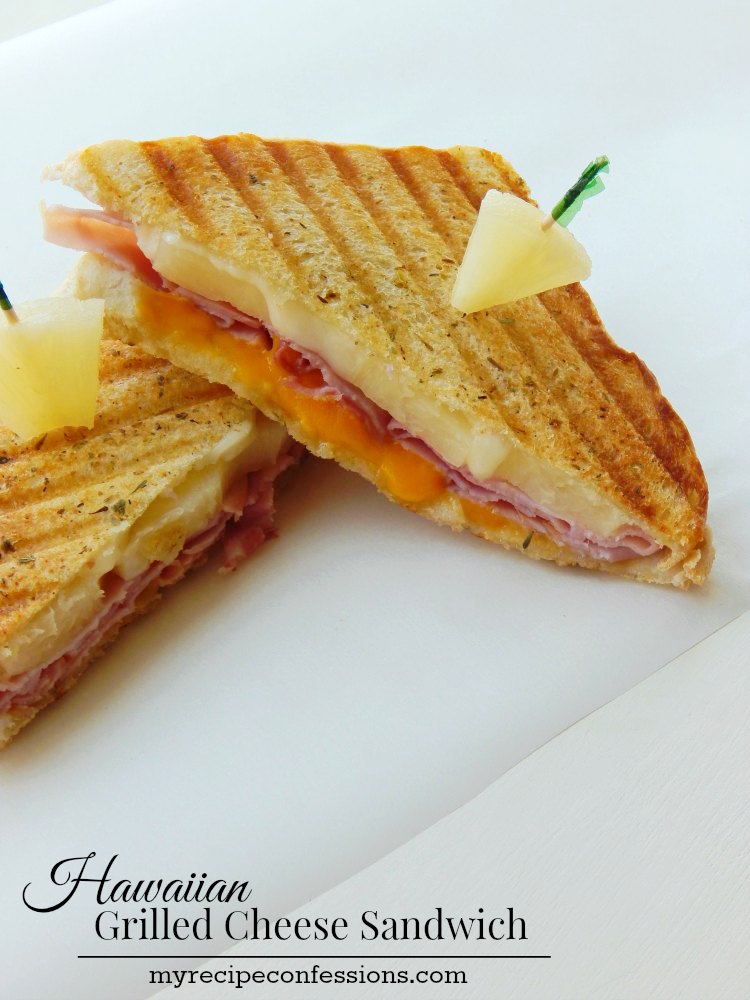 The high temperature for the day was in the 100's outside today. When it gets this warm, I have a hard time getting motivated to turn on my oven to make dinner. That is why I love these Hawaiian Grilled Cheese Sandwiches. They are so simple to make and they are loaded with flavor.
I know you are wondering what is so special about another grilled cheese sandwich. Trust me, the ham, pineapple, and butter herb spread take this sandwich from average everyday to mouth-watering delicious!
In my husbands words "this sandwich is a keeper", and he doesn't say that lightly.
To make this sandwich on a Panini press on in a skillet. I love my Panini press and you can read all about why I love it so much here. My husband recently bought me a Bella  Panini press. We use it all the time. Not only is it easy to use it is light on the pocketbook too. You can purchase the Panini press like the one I have on Amazon. I link to Amazon below.
With love from my kitchen to yours,
Carrie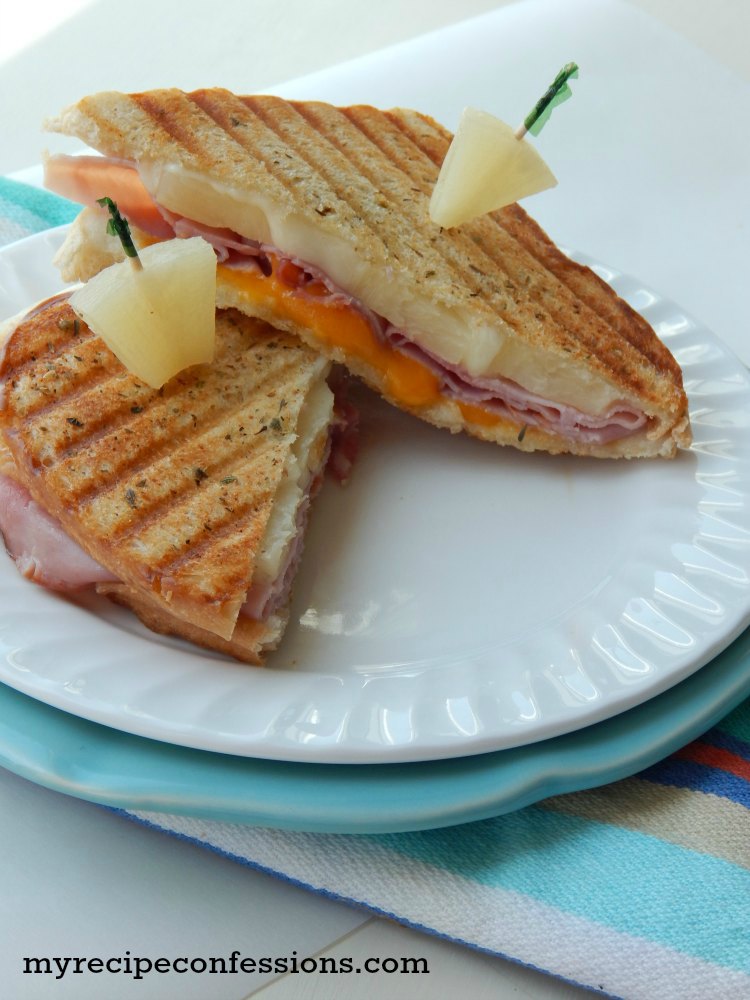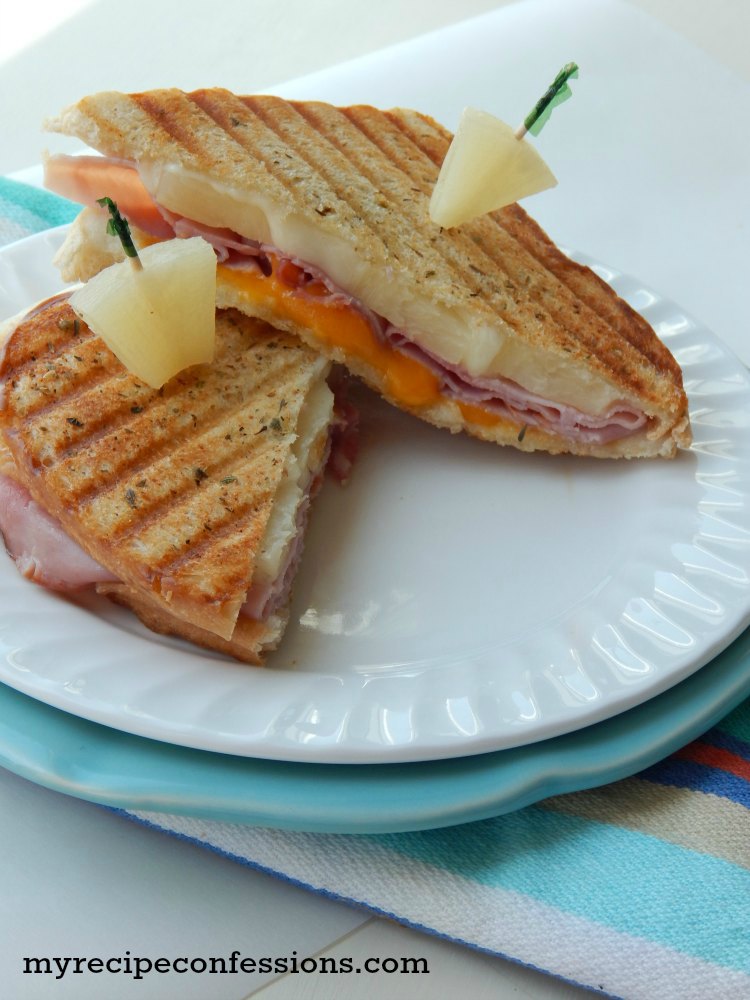 Hawaiian Grilled Cheese Sandwich
makes 4 sandwiches
8 slices of your favorite bread
1/2 lb. of sliced pit ham
8 pineapple rings
8 slices of cheddar cheese
8 slices of provolone cheese
4 tbsp. of butter, softened
1 tsp. of oregano
1/2 tsp. of garlic powder
Instructions
1. In a small bowl, mix the butter, oregano, and garlic powder together. On one slice of bread, spread the butter on one side. Place it on a hot Panini press or skillet on medium-high heat with the butter side of the bread going against the press or skilet. Layer the 2 slices of cheddar cheese, ham, 2 pineapple rings, and 2 slices of provolone cheese on top of the bread slice.
2. Spread some butter on one side of the other slice of bread and place it on top of the sandwich with the butter side of the bread going against the press of skillet. Grill the sandwiches until they are light golden brown on both sides and the cheese is melted.  With a Panini press about 4 to 5 minutes or 3 to 4 minutes on each side for a skillet.
This recipe is adapted from Hawaiian Grilled Cheese by House of Yumm.
Here are a few other sandwich recipes you might enjoy.