Crock Pot, Recipe, Pork Chops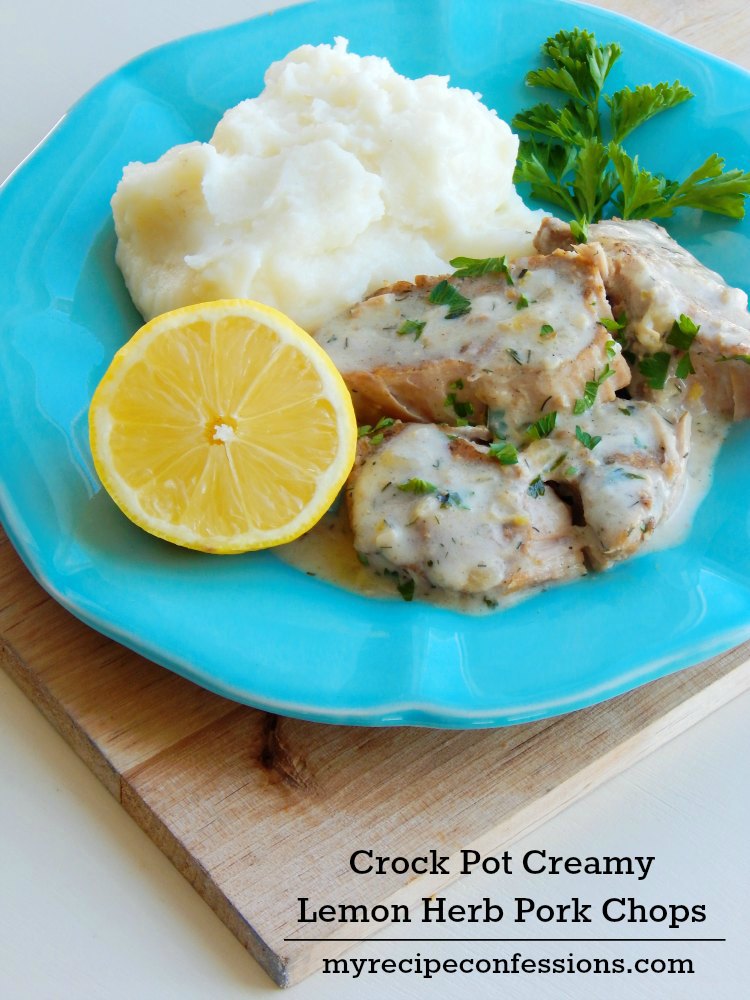 There is just something about a crockpot meal that makes me so happy. I love that the food cooks all day while I get everything else done. Then when it is time for dinner, you simply remove the lid and dinner is served.
These Crock Pot Creamy Lemon and Herb Pork Chops seriously warm my heart. It is the ultimate comfort food! You know what I am talking about, the kind of meal that you can't wait to sit down to after a long day. It just seems to magically make all your problems disappear after one bite.
Seriously, don't wait any longer to add this mouth watering dish to your menu!
With love from my kitchen to yours,
Carrie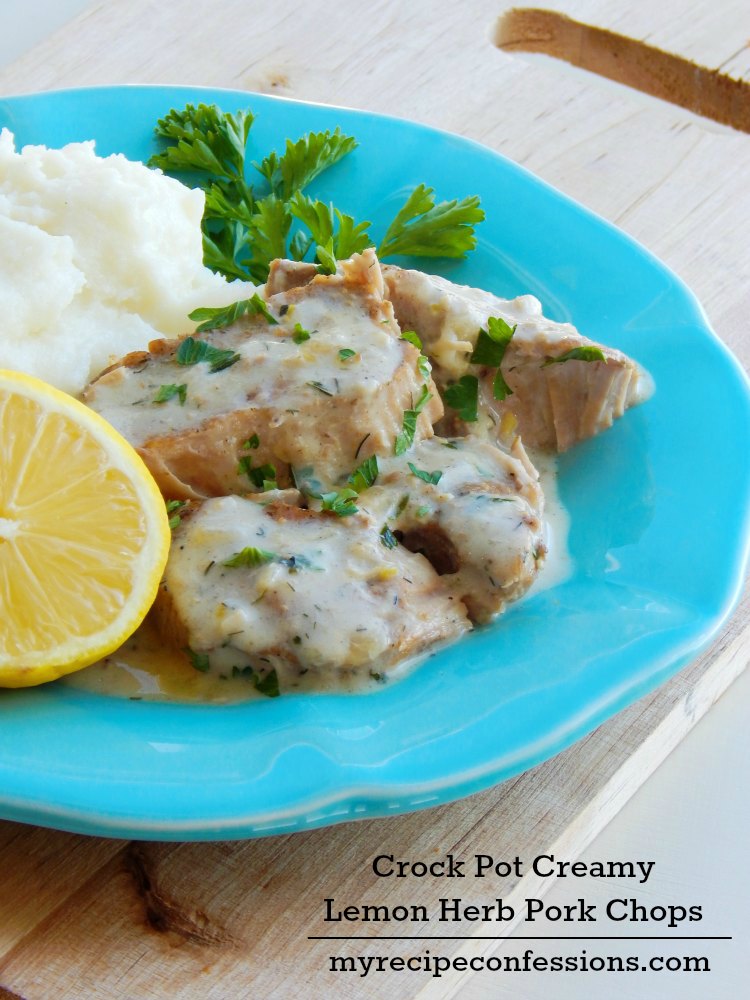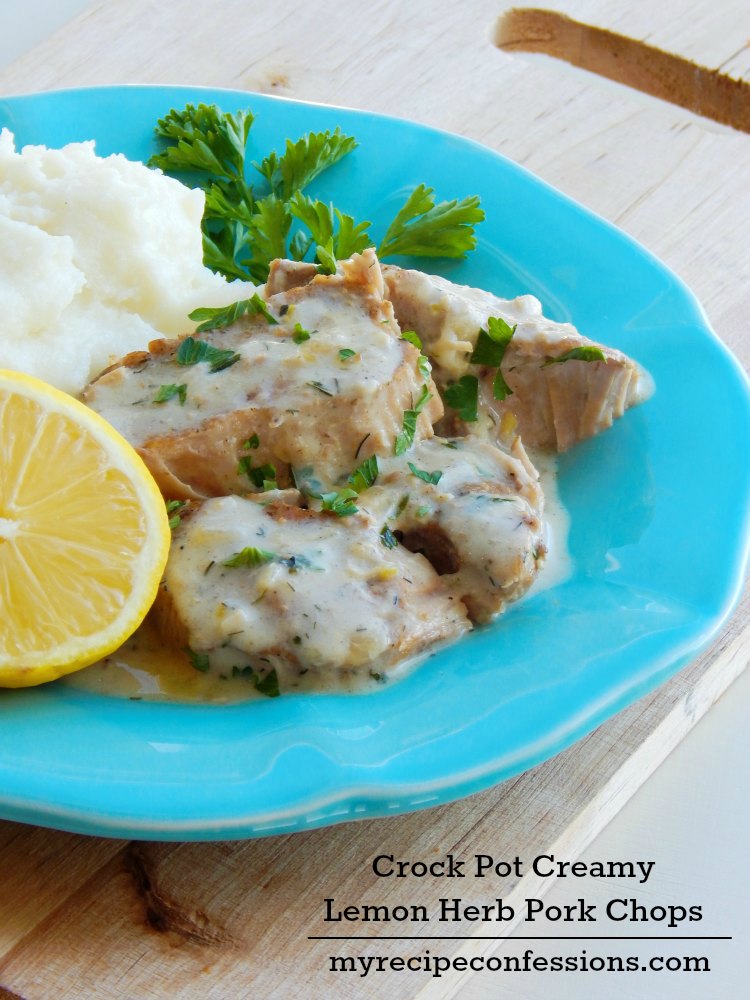 Crock Pot Creamy Lemon Herb Pork Chops
makes about 6 servings
2 1/2 lbs of pork chops
2 tbsp. of olive oil
1 medium yellow onion, diced
3 garlic cloves, minced (about 3 tsp.)
2 tsp. of dried thyme
1 tsp. of salt
1 tsp. of mustard powder
1/2 tsp. black pepper
2 1/2 cups of chicken broth
2 cups of whipping cream or half & half
2 tbsp. of cornstarch
1 tsp. of dill
2 tsp. of fresh basil, or freeze dried basil
1 tbsp. of fresh parsley, minced
2 tbsp. of lemon juice (1 lemon)
zest of 1 lemon, minced
Instructions
1. In a small bowl, mix together the thyme, mustard, and salt, and rub over the pork chops. Heat one 1 tbsp. of olive oil in a skillet over medium-high heat. Saute the onions and garlic until translucent and tender. Transfer the onions and garlic to the crockpot.
2. Add the remaining tbsp. of olive oil to the skillet and brown the pork chops on both sides. Transfer the pork chops to the crock pot. Deglaze the skillet with the chicken broth. Add the chicken broth to the crock pot. Cover and cook for 6 to 8 hours on low or 3 to 4 hours on high.
3. 30 minutes before the  pork chops are done, whisk the cornstarch with the cream until there are not any lumps. Whisk the lemon juice, lemon zest, dill, and basil into the cream. Stir the cream into the chicken broth mixture in the crock pot. Cover and cook for the remaining 30 minutes. Serve with fresh parsley sprinkled over top.
* If your sauce isn't think enough at the end of the cooking process, you can thicken it by bringing the sauce to a simmer in a sauce pan and adding 2 tbsp. of cornstarch mixed into 3 tbsp. of water.  Stir until the sauce thickens.
Here are a few crock pot recipes you might enjoy.