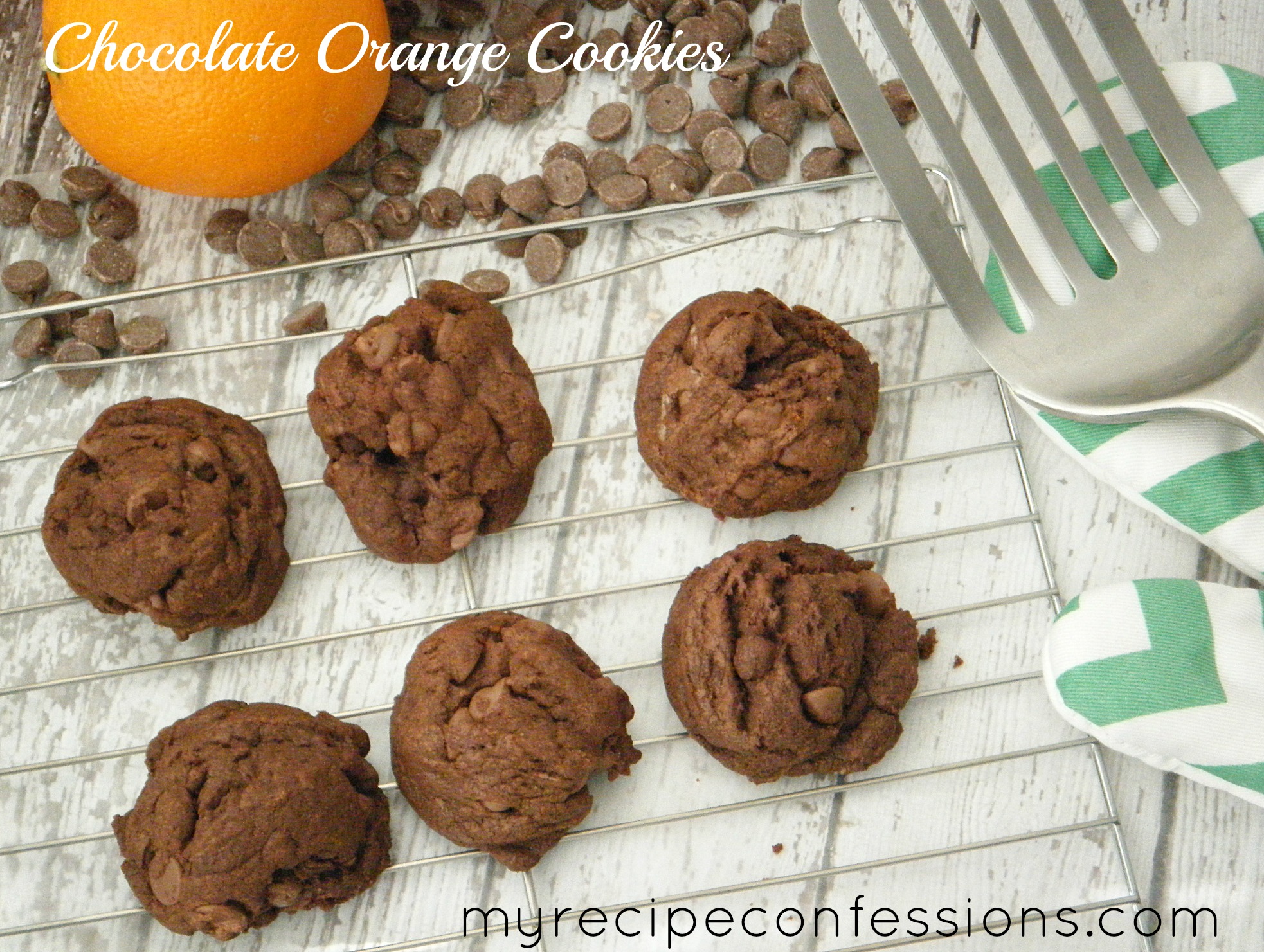 Okay, I know I have said this before, but I love anything chocolate orange! Especially around the holidays.  I think the two flavors that come to my mind first when I think of Christmas is chocolate orange and chocolate peppermint. So naturally after realizing that, I didn't have a chocolate orange cookie recipe I got to work in the kitchen and came up with one. I only add 1 tsp. of orange extract to the cookies. I like the mild orange flavor. I felt that any more was too overpowering. If you like a stronger orange flavor go ahead and add 1 & 1/2 tsp. of orange extract. You might want to make sure to hit the gym before you make these babies. I guarantee you won't be able to eat just one. These cookies would be perfect for a cookie exchange, neighbor gift, or as a after school snack for the kiddos. After all, what better way to show somebody you love them than with a batch of chocolate orange cookies!
Until next time,
Carrie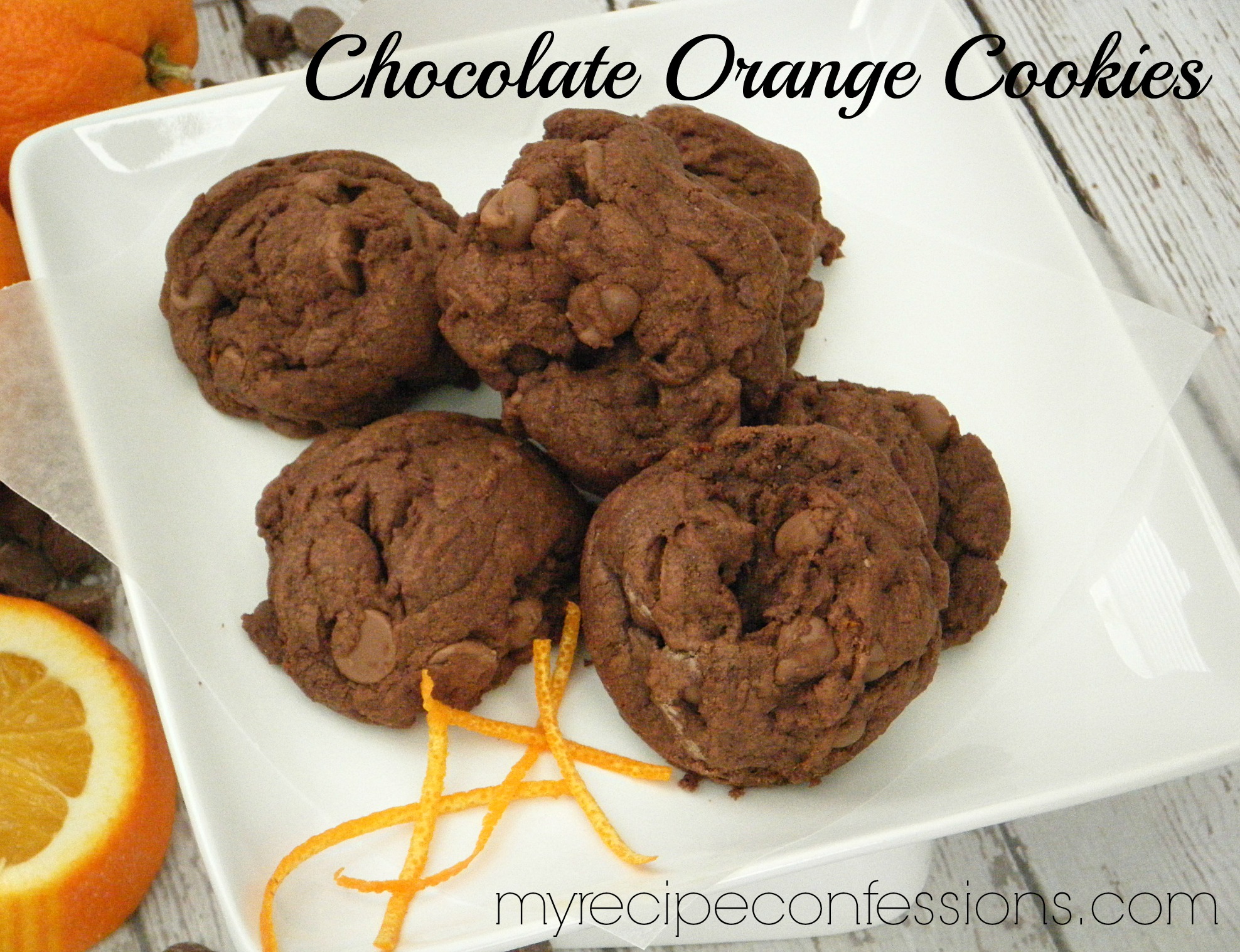 Chocolate Orange Cookies
1 cup of butter, softened
1  1/2 cup of granulated sugar
2 eggs
3/4 cup of unsweetened cocoa powder
2  1/2 cups of all purpose flour
1/2 tsp. salt
1 tsp. baking soda
1 tsp. orange extract
1 tbsp. orange zest
2 cups of milk chocolate chips
Directions:
Preheat Oven to 350 degrees
1. In a large bowl, cream the softened butter, eggs, and granulated sugar together. Add cocoa powder, orange zest, and orange extract to butter and mix until well combined.
2. Mix all the dry ingredients in a medium sized bowl. Add the flour mixture to the chocolate mixture. Mix until well combined. Fold in the milk chocolate chips.
3. Drop 1 tsp. of cookie batter onto a prepared cookie sheet. Bake for 8 to 10 minutes.
This recipe was linked to: