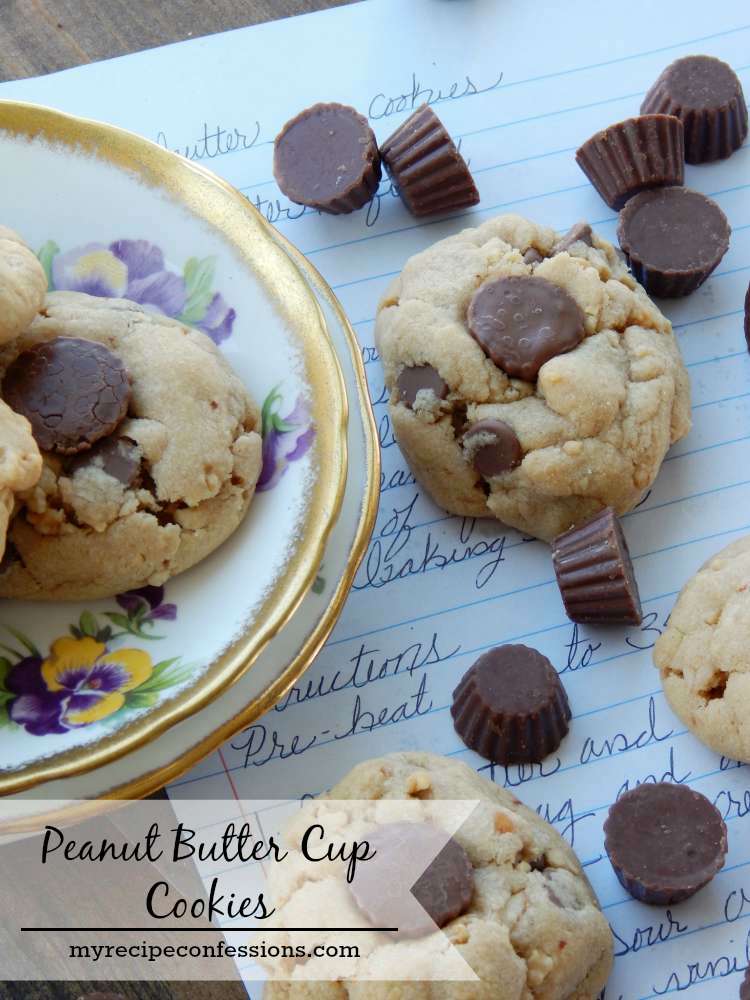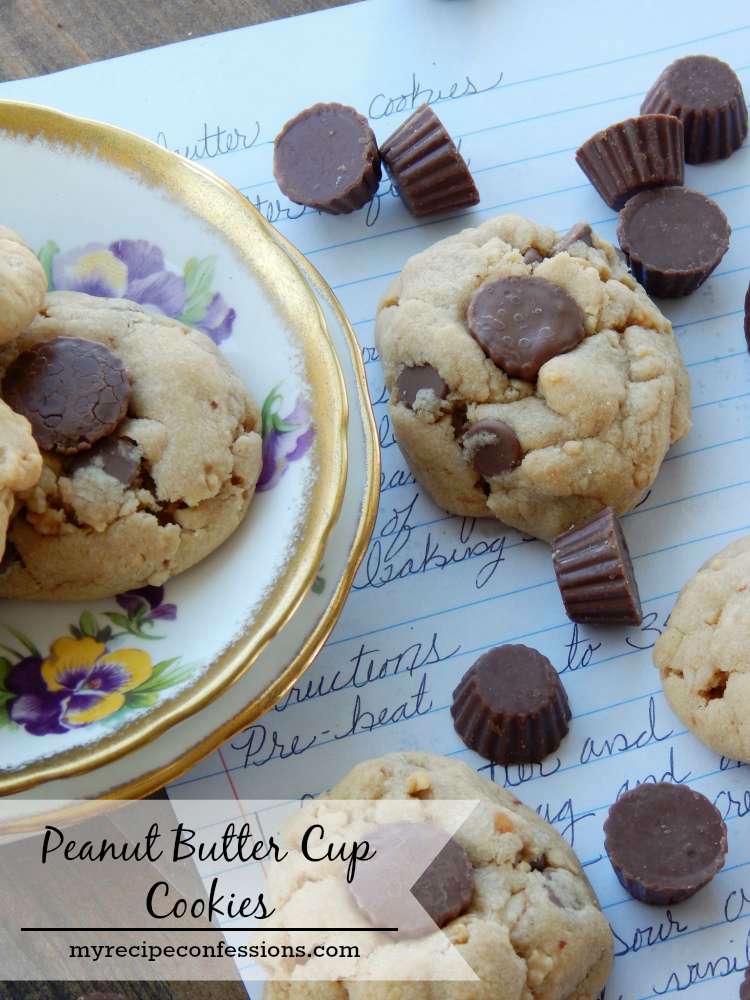 Oh my,  these cookies are addicting! I ended up giving most of them away because I couldn't stop eating them. My kids had a hard time keeping their hands off of them as well.  I am in love with how soft they are even a few days after you bake them. Sometimes peanut butter cookies can be kind of dry, but these cookies are the complete opposite.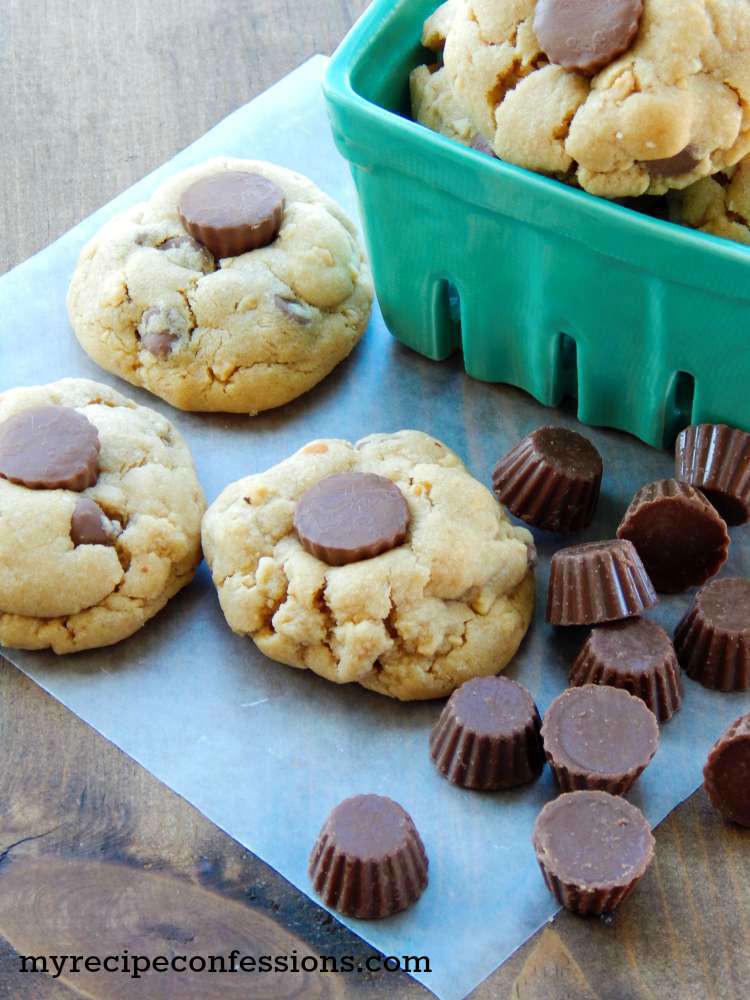 On top of tasting amazing, these cookies are so pretty and fluffy. They are a great cookie to take to the new neighbors or drop off to a friend.
With love from my kitchen to yours,
Carrie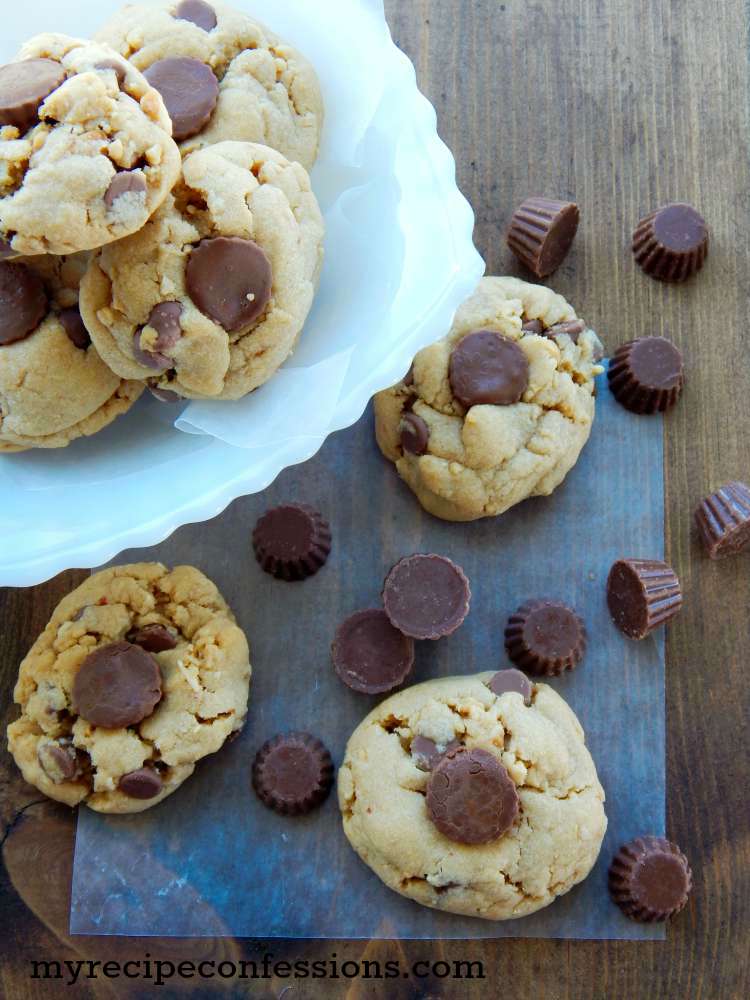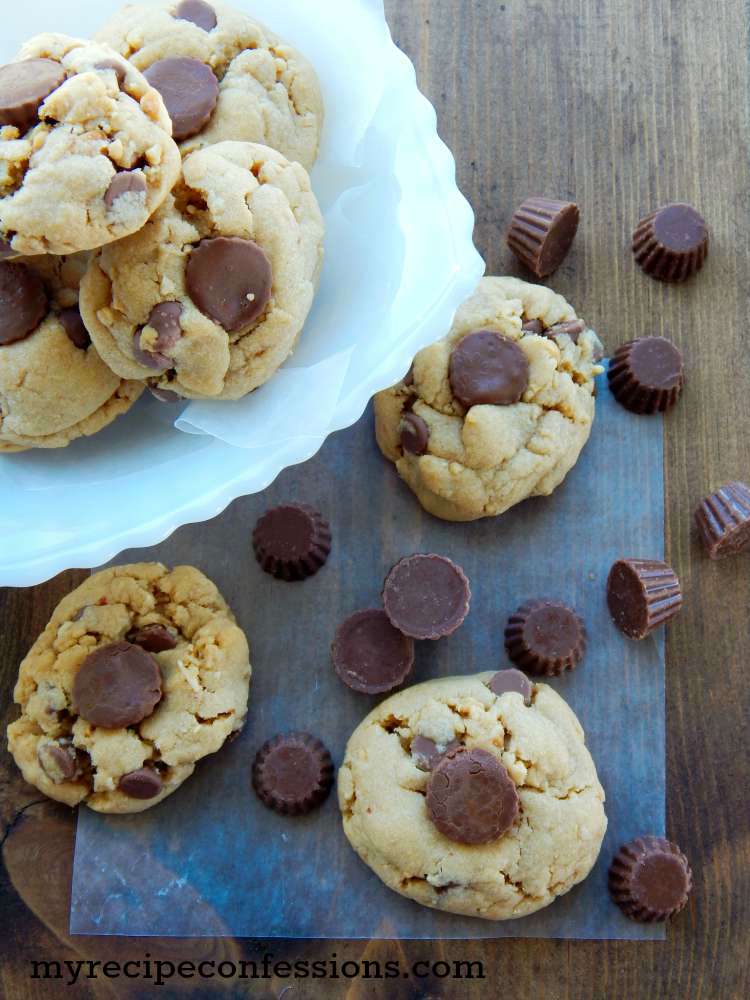 Peanut Butter Cup Cookies
makes 3 dozen cookies
1 cup of butter, softened
1 egg
1 egg yolk
1 cup of creamy peanut butter
2 tsp. vanilla extract
3 tbsp. of sour cream
1 cup of granulated sugar
1 cup of brown sugar, packed
3 1/2 cups of all purpose flour
1 tsp. vanilla extract
1 tsp. baking soda
1 cup of honey roasted peanuts, chopped
1 pkg. of milk chocolate chips
1 (8oz.) pkg. of mini resses peanut butter cups
Instructions
Preheat oven to 350 degrees
1. Cream the butter and sugars together until light and fluffy. Mix in the egg and egg yolk. Add peanut butter, sour cream, and vanilla extract and mix well.
2. In a small bowl, mix the flour and baking soda together. Add the flour mixture to the peanut butter mixture and mix well.
3. Fold the honey roasted peanuts and milk chocolate chips into the cookie dough. Scoop a tablespoon full of cookie dough onto a greased cookie sheet spacing them 2 inches apart. Bake for 10 to 12 minutes. Remove from oven and immediately press a Mini Reese's Peanut Butter Cup into each cookie. Cool completely.
Here are a few other cookie recipes you might enjoy.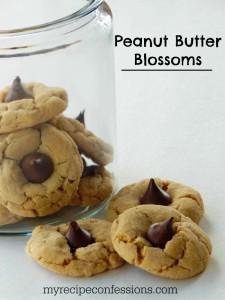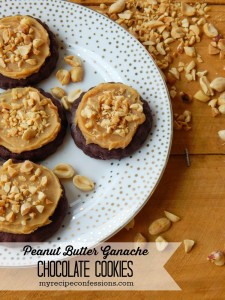 Peanut Butter Ganache Chocolate Cookies