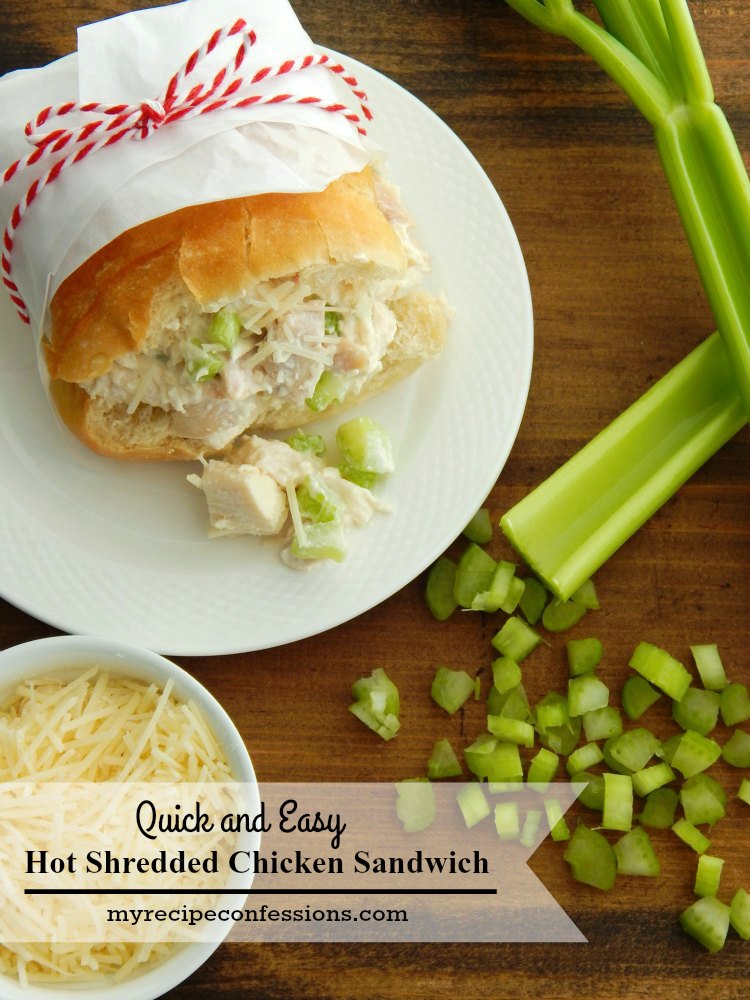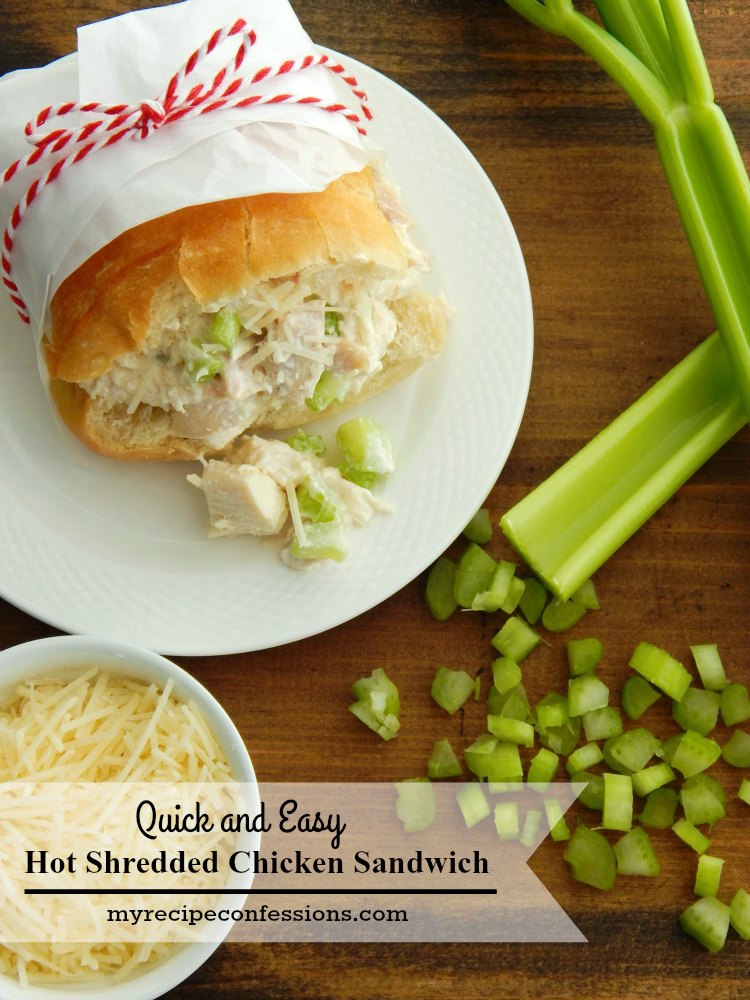 This recipe is quick, easy, and oh so delicious! These Quick and Easy Hot Shredded Chicken Sandwiches are the complete package. They are one of my favorite go to meals when I am crunched for time or when I am just not in the mood to cook dinner. Do you ever have nights like that?
I use a rotisserie chicken from Costco in this recipe. It cuts out a lot of time and is a lot cheaper.  I also like to use the French Steak Rolls from the Walmart bakery. They are a medium sized roll. I usually get about 15 chicken sandwiches out of each batch. You can also use smaller rolls and serve them as appetizers at a party. Just make sure to keep the recipe handy because you will be getting a lot of requests for it.
With love from my kitchen to yours,
Carrie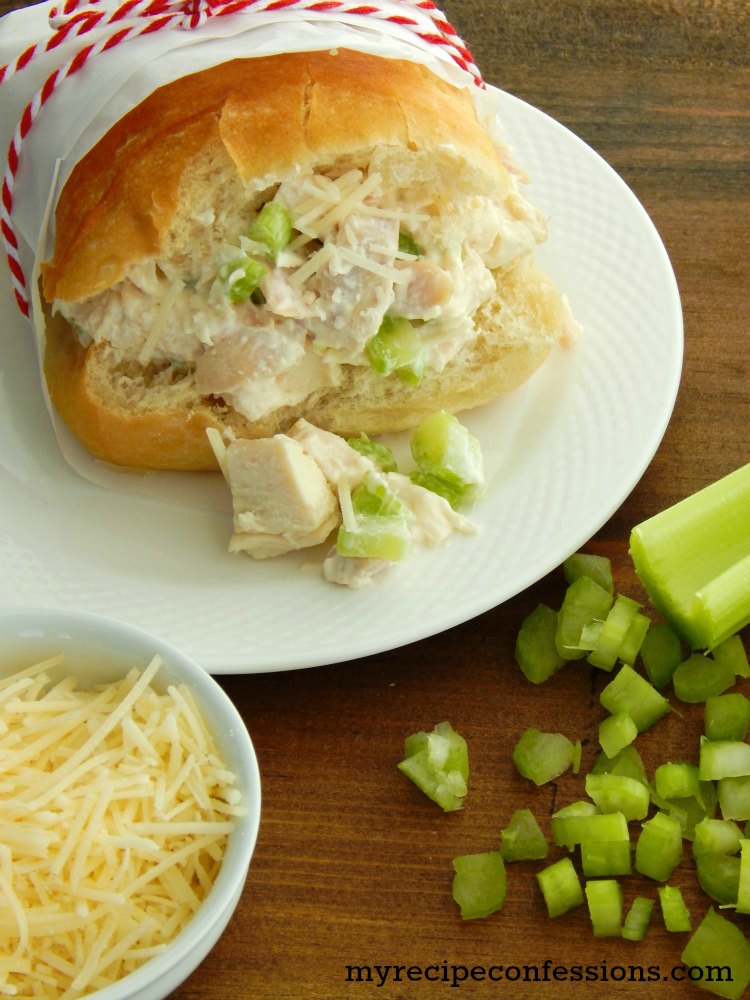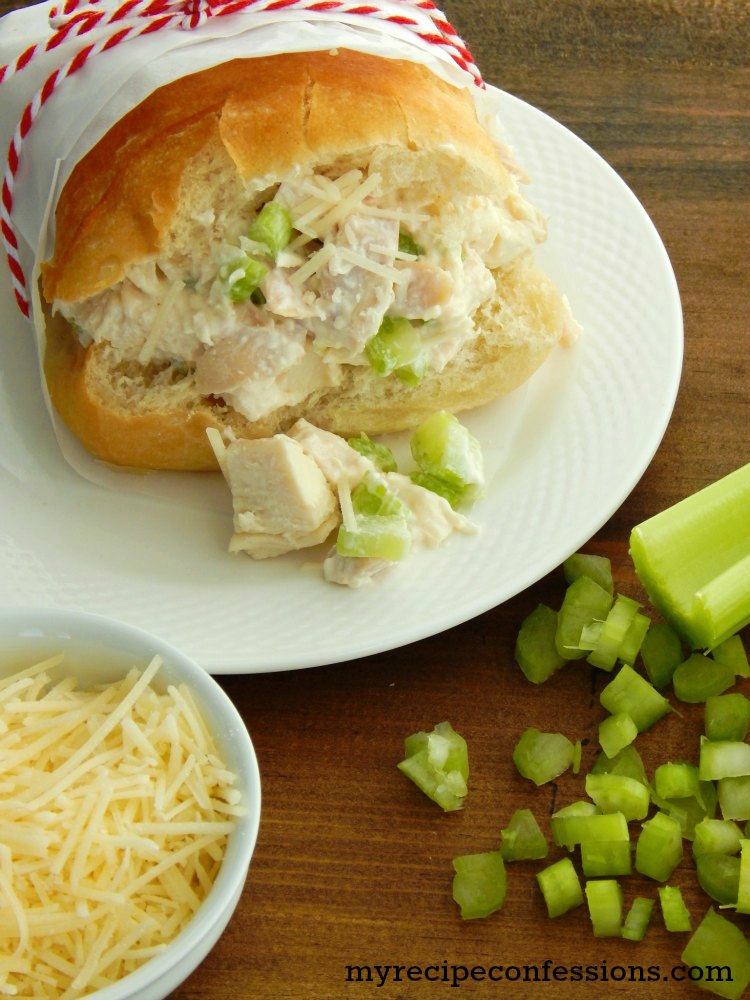 Quick and Easy Hot Shredded Chicken Sandwich
makes 15 rolls
5 cups of chicken, cooked and shredded (about 1 rotisserie chicken)
1 (8oz.) container of garden vegetable cream cheese, softened
1/2 cup of sour cream
1 cup of parmesan cheese, shredded
1/2 cup of celery, diced (about 2 stalks)
1 tsp. of salt
1/2 tsp. of garlic powder
1/2 tsp. of onion powder
15 medium-sized rolls
Instructions
Pre-heat oven to 350 degrees
Mix all of the ingredients except for the rolls together in a bowl. Cut the rolls in half and fill each roll with 1/4 cup of the chicken mixture.
Place the filled rolls on a ungreased baking sheet and cover with foil. Bake in the oven for 20- 30 minutes or until the chicken filling is hot. Enjoy!
Here are a few other recipes you might enjoy.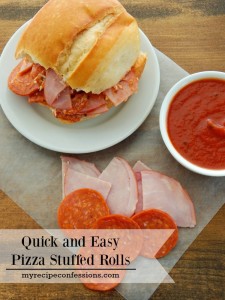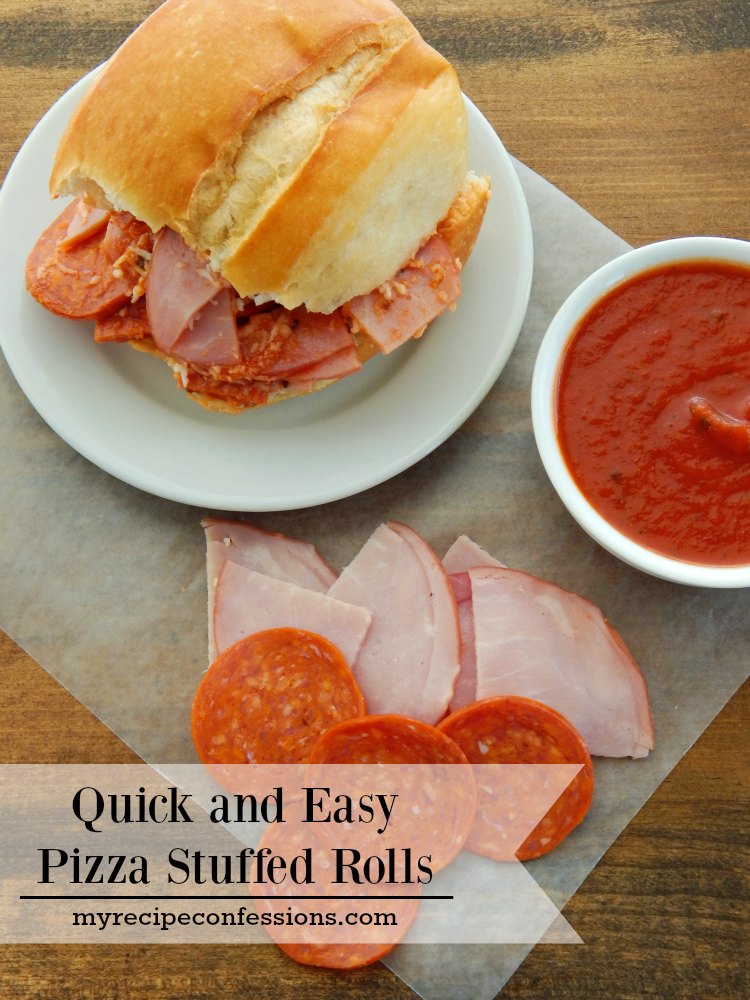 Quick and Easy Pizza Stuffed Rolls