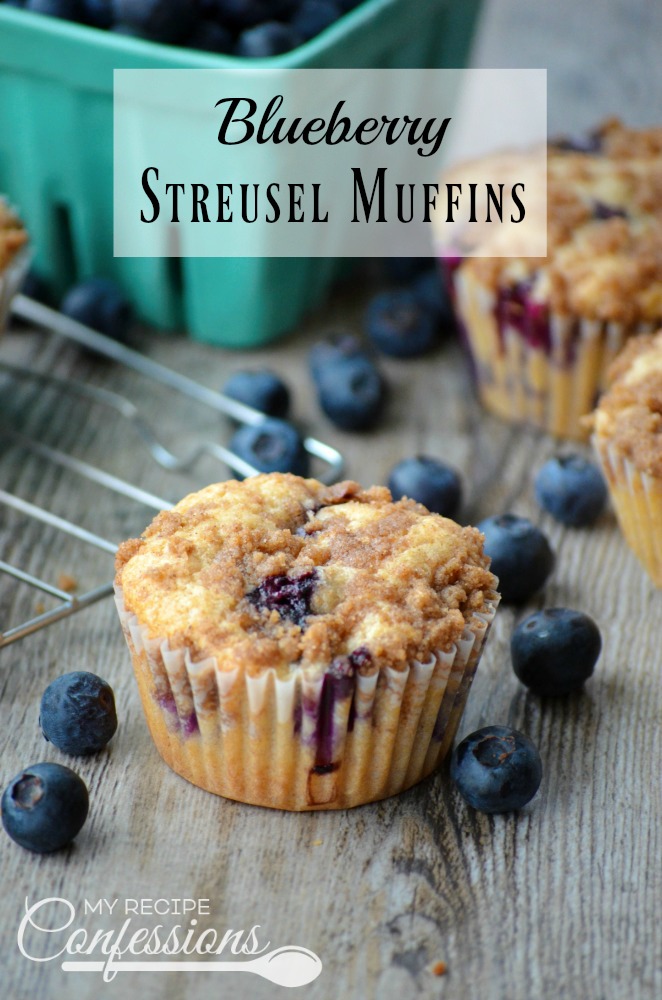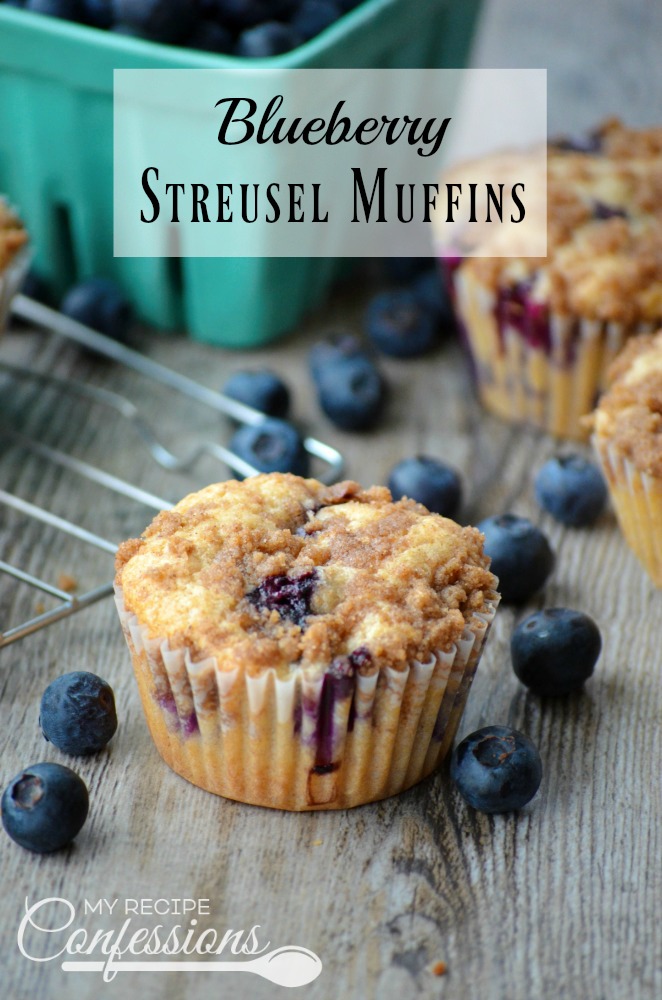 These Blueberry Streusel Muffins are soft and fluffy. They practically melt in your mouth. The vibrant blueberry flavor pops in your mouth instantly. The muffins are rounded out perfectly with the streusel topping. I tweaked four different batches of muffins before I was able to get the texture and flavor just right. They look and taste just like muffins you would buy at the bakery.
You might think that muffins that look this yummy will be complicated to make. But that couldn't be further from the truth, they are super easy to make. In fact, I would even suggest not pulling out the mixer, just use a wooden spoon to mix the batter. It is better to mix these muffins by hand so they aren't over mixed.
Over mixing the muffins can result in dry, heavy muffins. Over mixing is more likely to happen when a mixer is used. When adding the dry ingredients to the wet ingredients, just mix until they are combined.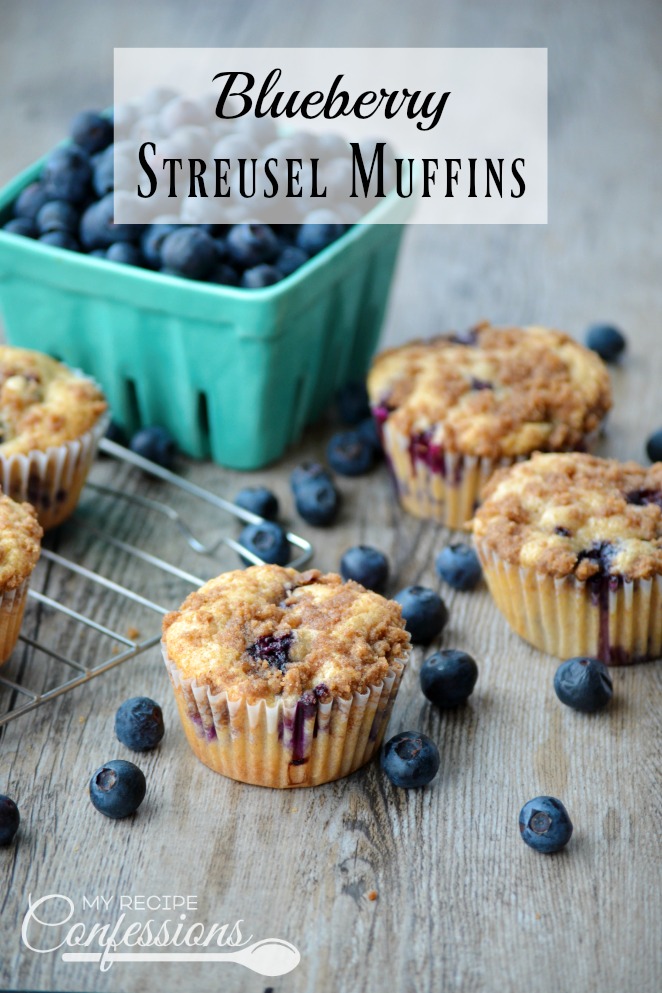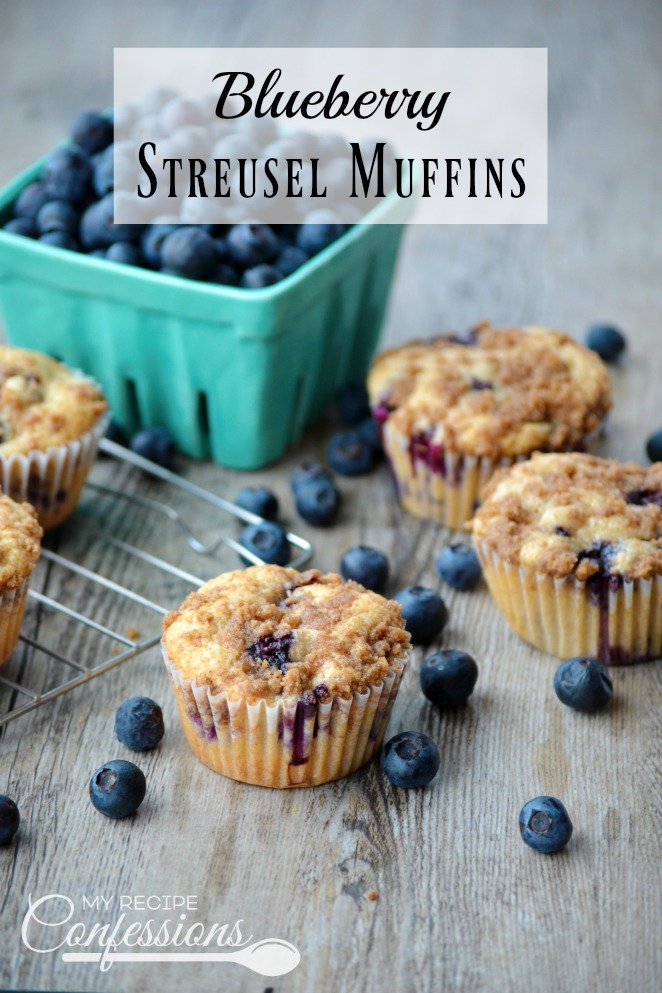 The other day when my husband tried one the muffins from one of the many batches of muffins I made, I asked him what he thought. He told me that he liked them a lot but the only thing that bothered him was that all the blueberries were at the bottom of the muffin he was eating. Of course I laughed and had to tease him a little about being so picky. But he was right, who wants to eat a muffin with all the blueberries at the bottom. Then you aren't able to enjoy each bite with that delicious pop of the blueberries.
After making so many different batches of muffins there was one simple trick I forgot. I didn't toss the blueberries in flour before adding them to the batter. That might seem crazy, but it will help ensure that the blueberries are baked throughout the muffin.
With love from my kitchen to yours,
Carrie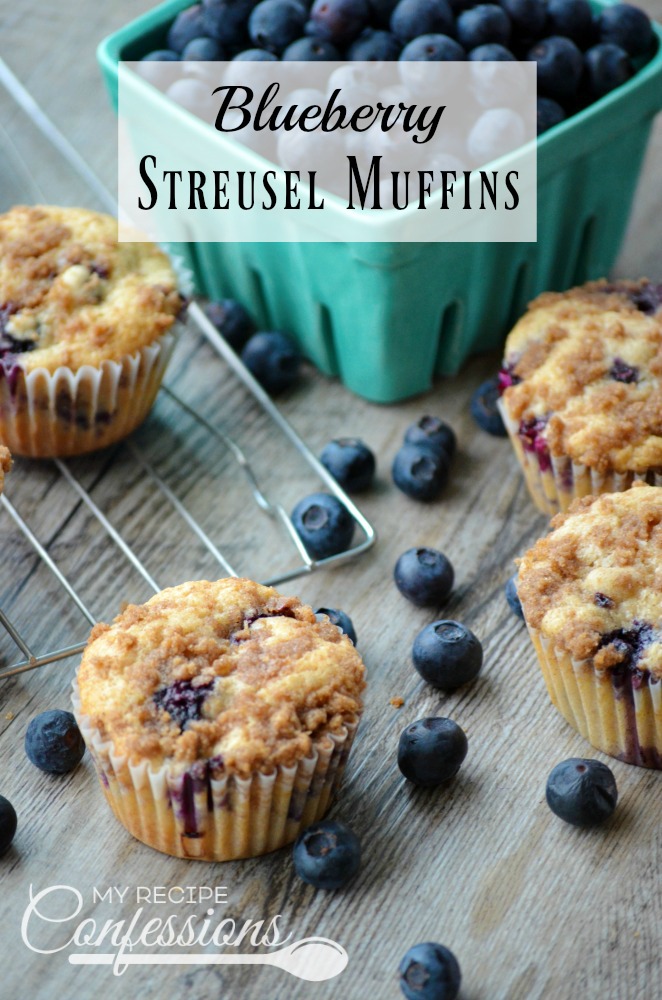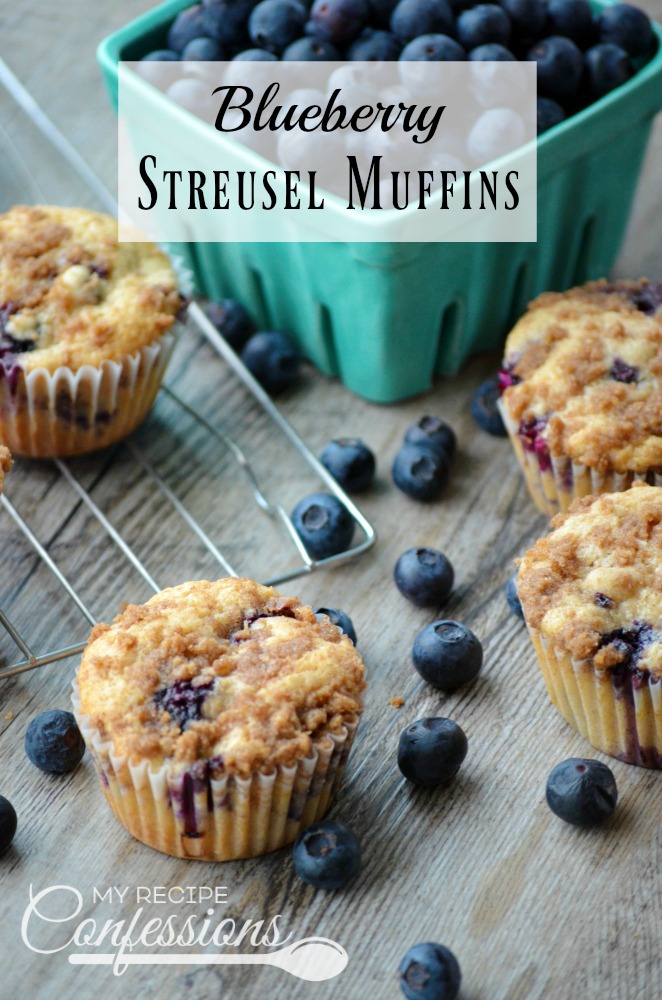 Blueberry Streusel Muffins
1 1/2 cup of fresh blueberries
1 tbsp. of all-purpose flour
1 1/2 cup of all-purpose flour
1/2 cup of granulated sugar
1/2 cup of brown sugar
2 tsp. of baking powder
1/2 tsp. of salt
1 tsp. of cinnamon
1/3 cup of canola oil
1 egg
2/3 cup of buttermilk
1 tbsp. of lemon juice
1 tsp. of vanilla
Streusel Topping
2 tbsp. of butter
1/4 cup of brown sugar
2 tbsp. of flour
1 tsp. of cinnamon
Instructions
Pre-heat oven to 375° Fahrenheit
For the Streusel Topping mix: In a small bowl, cut the butter into the 2 tbsp. of flour, add the 1/4 cup of brown sugar and 1 tsp. of cinnamon.  Mix until the mixture resembles cornmeal.
Line muffin pans with cupcake liners.
Wash and dry the blueberries. In a bowl, toss the blueberries and 1 tbsp. of flour together.
Mix 1 1/2 cup of flour, sugars, baking powder, salt, and cinnamon together in a medium-sized bowl.
In a small bowl, mix the oil, buttermilk, egg, vanilla, and lemon juice together.
Stir the liquid mixture into the dry ingredients. Mix the blueberries into the batter and fill each muffin pan liner 2/3 full with the batter. Sprinkle the streusel over the top of each muffin.
Bake in the oven for 18-20 minutes or until a toothpick inserted into the center comes out clean. Allow muffins to cool on a cooling rack.
Here are a few other recipes you might enjoy.