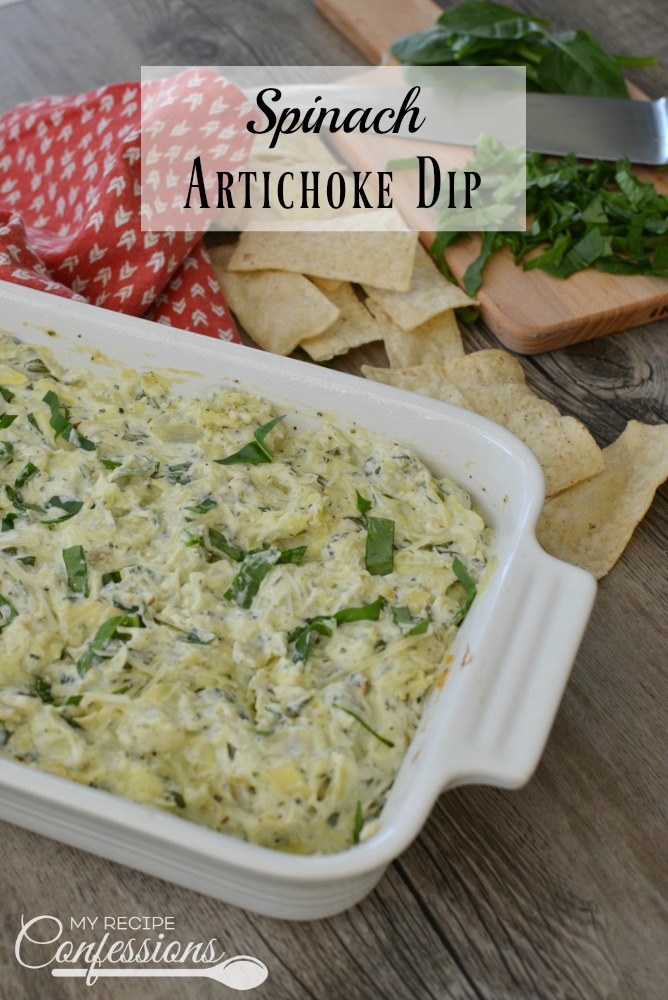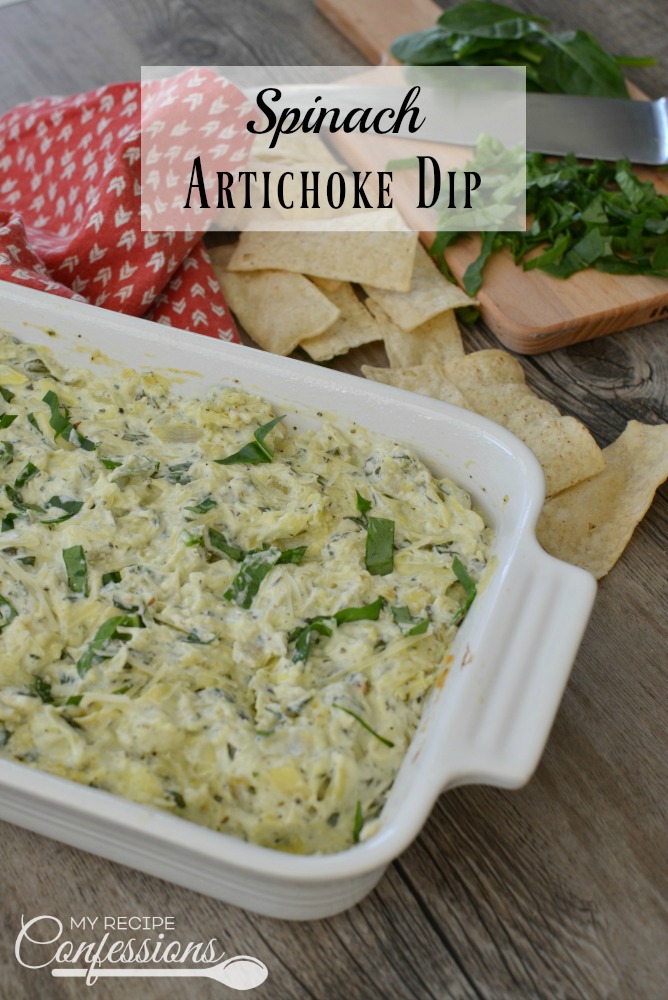 Spinach Artichoke Dip tastes just like the dip you would order at a restaurant. The creamy cheese with bits of spinach, artichokes, and green chilies screams deliciousness! I first made this dip years ago when I catered my neighbor's wedding reception. I was hooked after the first bite.
It is super simple to throw together. You mix all the ingredients together, throw it in a 9×13 pan and bake it for 25 to 30 minutes. The hardest part is waiting for it to bake in the oven. The smell that fills your house while it is baking will definitely make your mouth water with anticipation.
Serve this Spinach Artichoke Dip for New Year Eve, Game Day, The Super Bowl, a Summer Barbecue, or as a snack on a quiet night at home.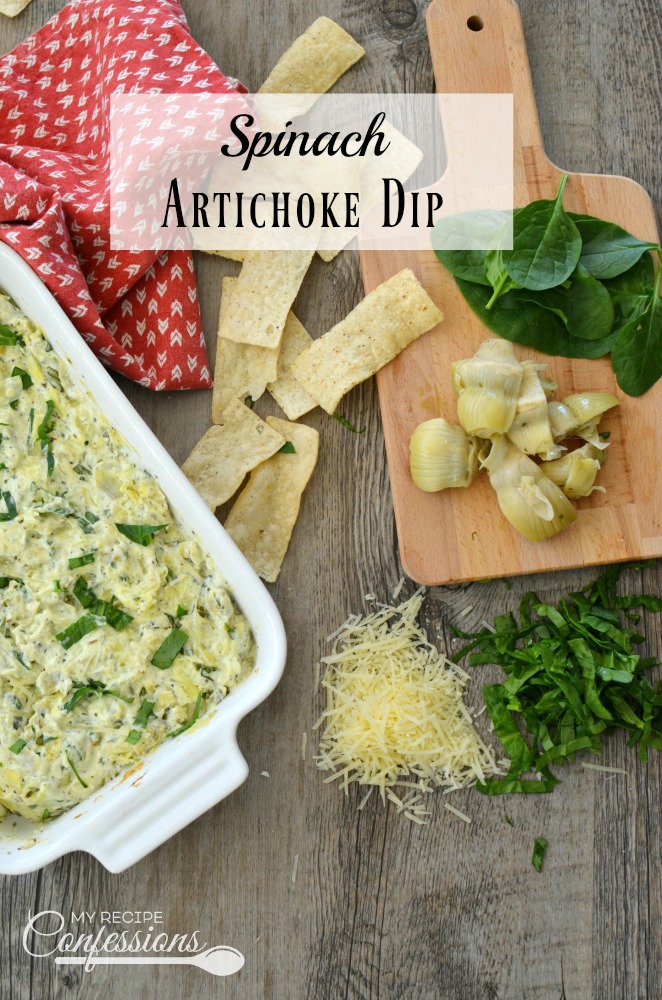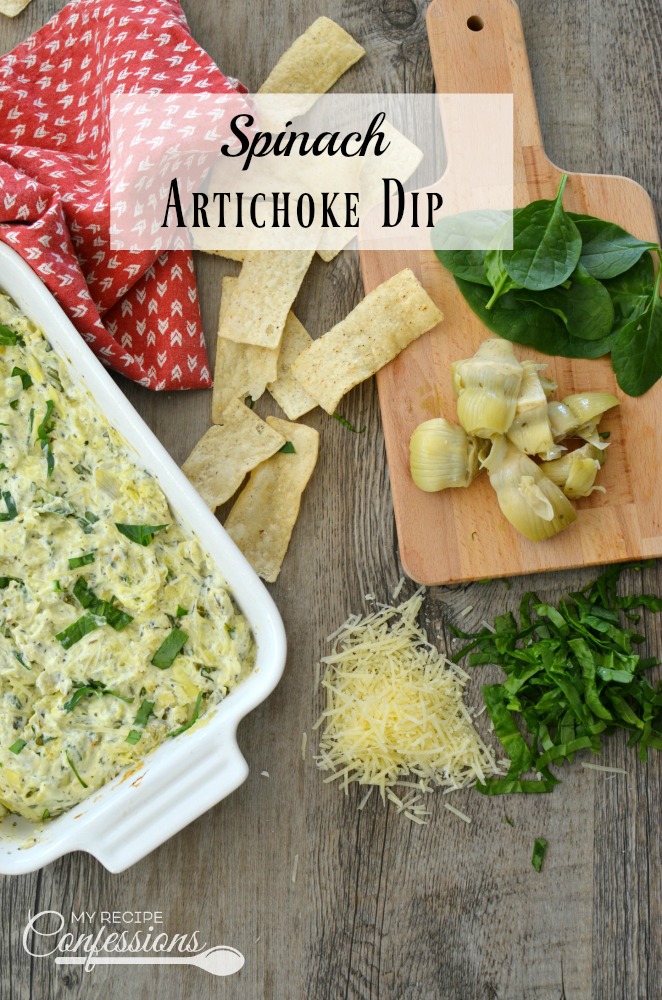 No matter when you serve it, I promise there won't be anything left by the end of the night. This dip has a way of magically disappearing.
With love from my kitchen to yours,
Carrie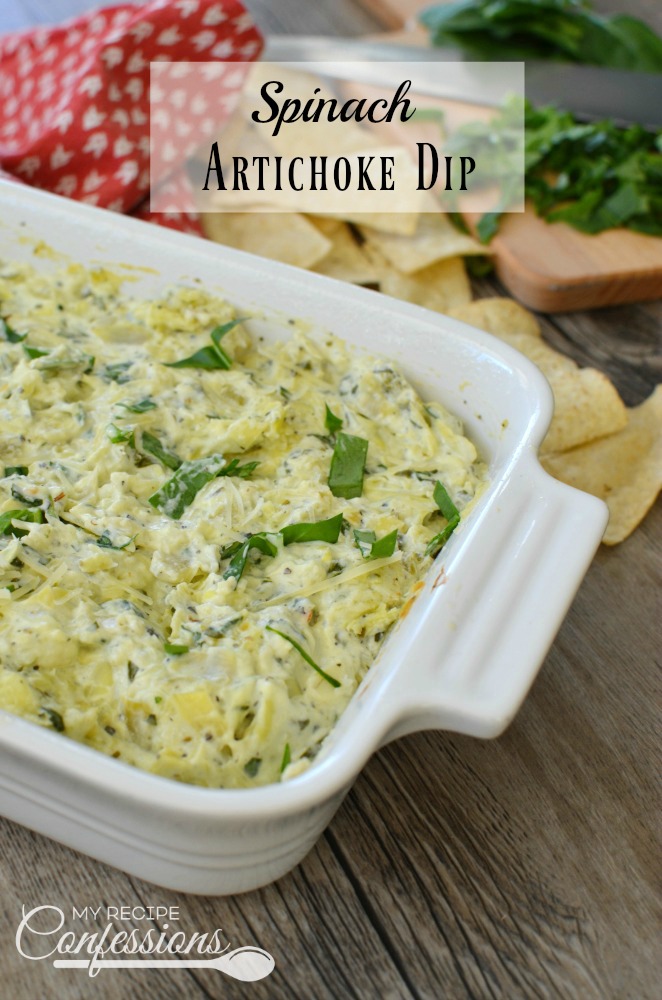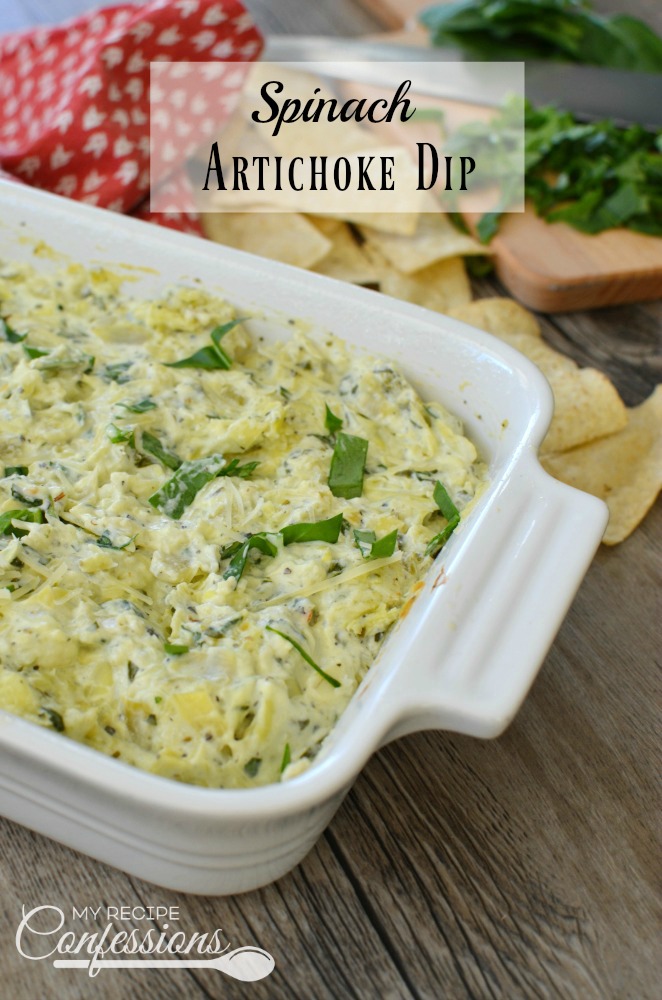 Spinach Artichoke Dip
1 (14 oz) can of artichoke hearts, diced
1 cup of fresh spinach, diced
1 cup of mozzarella cheese, shredded
1 cup of parmesan cheese, shredded
1 (4 oz.) can of diced green chilies
8 oz. of cream cheese, softened
2 tsp. of garlic, minced (about 2 cloves)
1 1/2 tsp. of Italian seasoning
1/2 cup of sour cream
1/2 tsp. of onion powder
Instructions
Pre-heat oven to 350° Farenheight
Spray a 9×13 pan with baking spray.
In a bowl, mix all of the ingredients together except the spinach and artichokes.
Gently stir in the spinach and artichokes into the cream cheese mixture.
Spread the mixture evenly into the 9×13 pan and bake for 25 to 30 minutes or until the dip is bubbling around the edges and it is lightly brown. Serve with crackers or tortilla chips.
Here are a few other dip recipes you might enjoy.