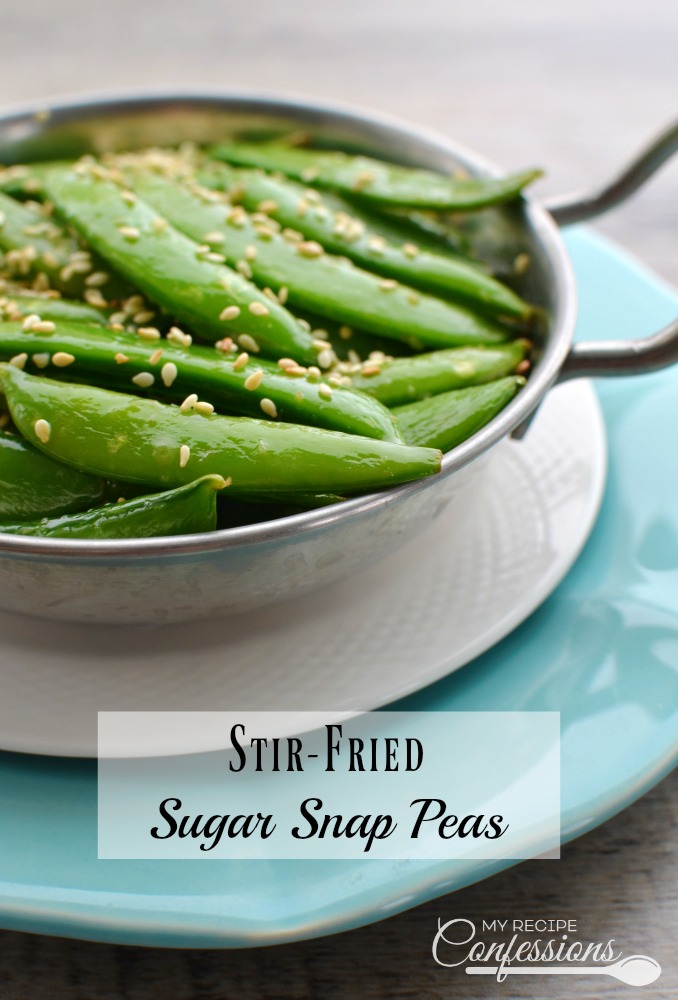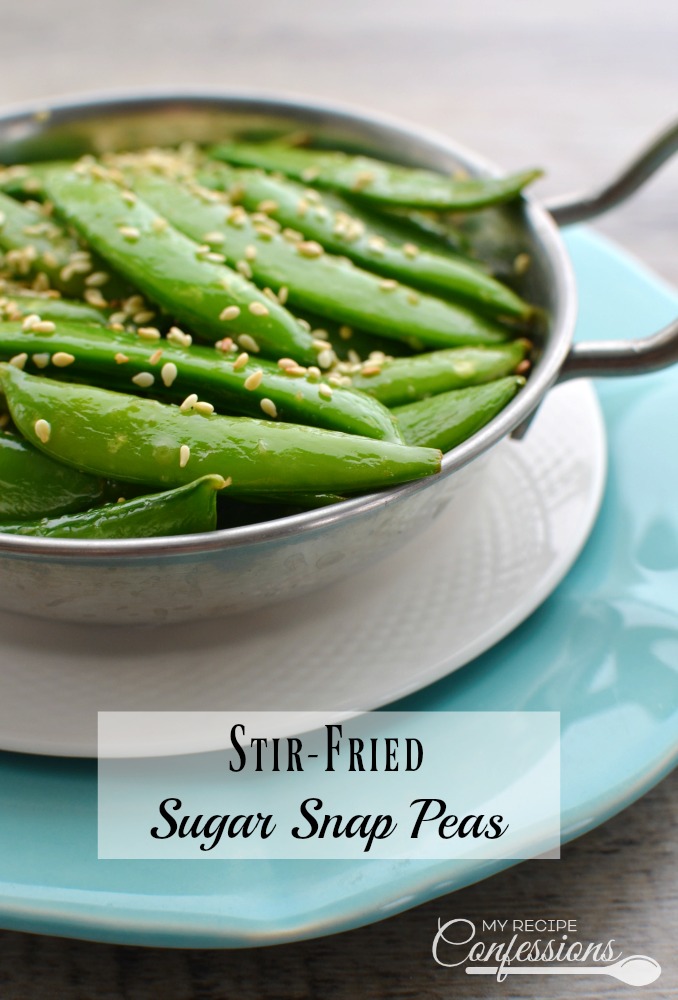 This Stir-Fried Sugar Snap Peas recipe makes for an easy side dish for any meal. Seven minutes is all this dish requires until you can sink your teeth into these flavor packed peas. The natural sweetness of the peas goes perfectly with the vibrant ginger and savory garlic. The nutty flavor of the toasted sesame seeds creates the ultimate finishing touch.
I am warning you, these Stir-Fried Sugar Snap Peas are a bit addicting! While making this dish, I had a hard time not snacking on them.
I love how light and refreshing they are. There is no need to feel guilty about eating a bowl of these babies because they are loaded with vitamin C, iron, and are a great source of fiber. Sugar Snap Peas can also help boost your immunity and are good for your bones.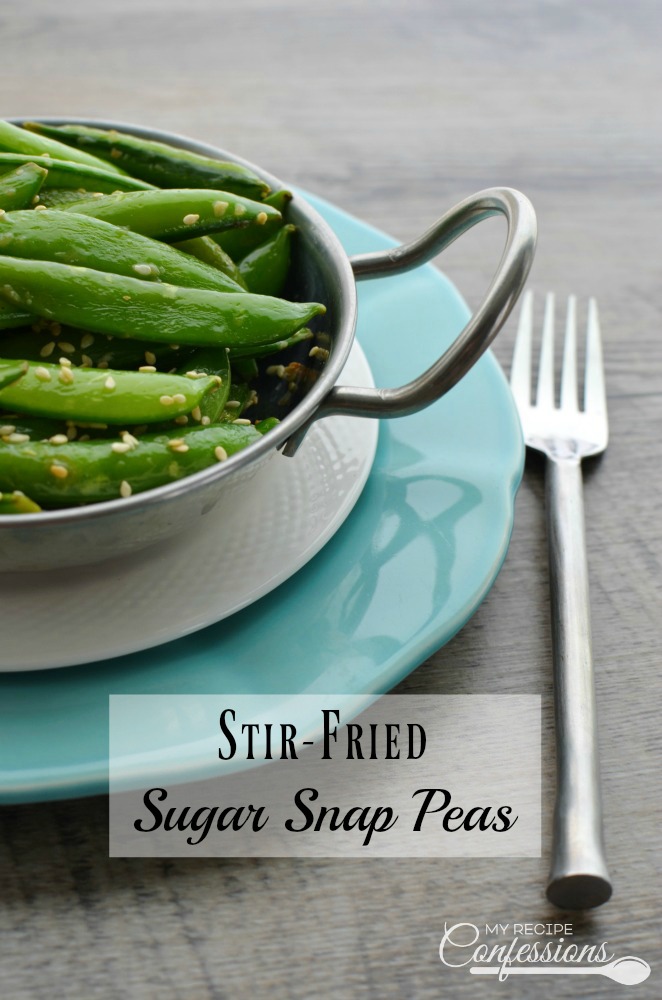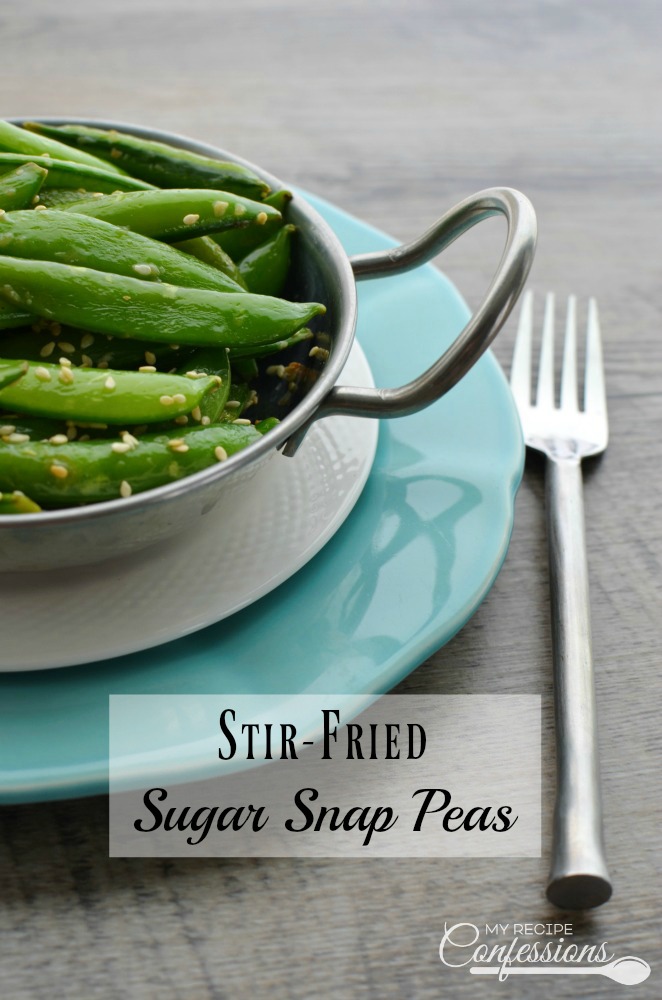 My family and I love to eat sugar snap peas straight off of the vine. I am willing to try anything to get my kids to eat more veggies. Sugar snap peas seem to do the trick. Even my pickiest eaters will eat the peas right off of the vine.  Raw sugar snap peas are a great on the go snack. When I need a veggie dish to go along with my meal, this recipe is up to the challenge.
With love from my kitchen to yours,
Carrie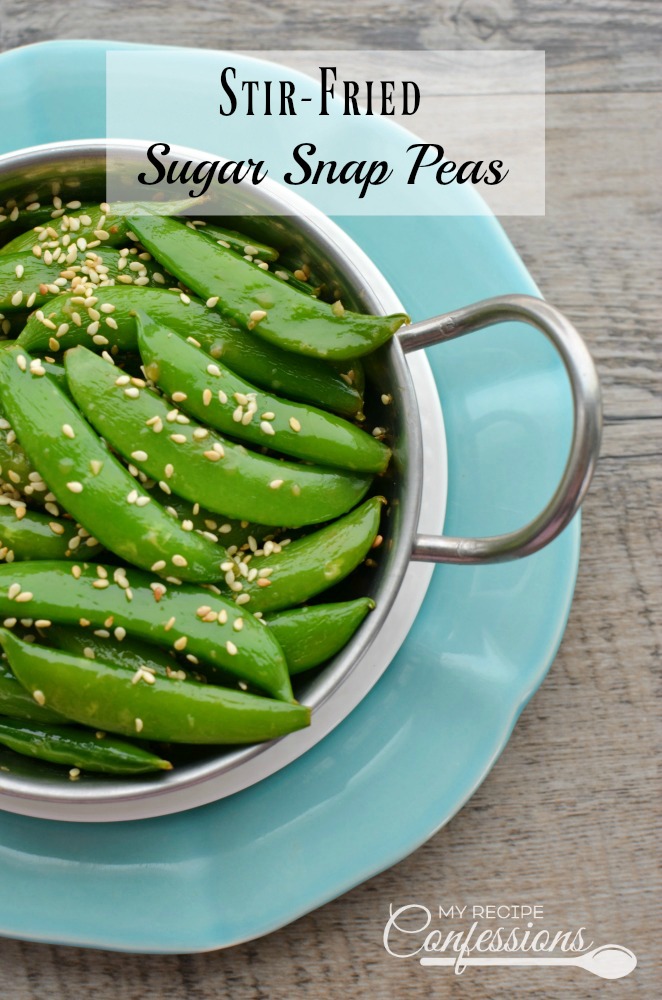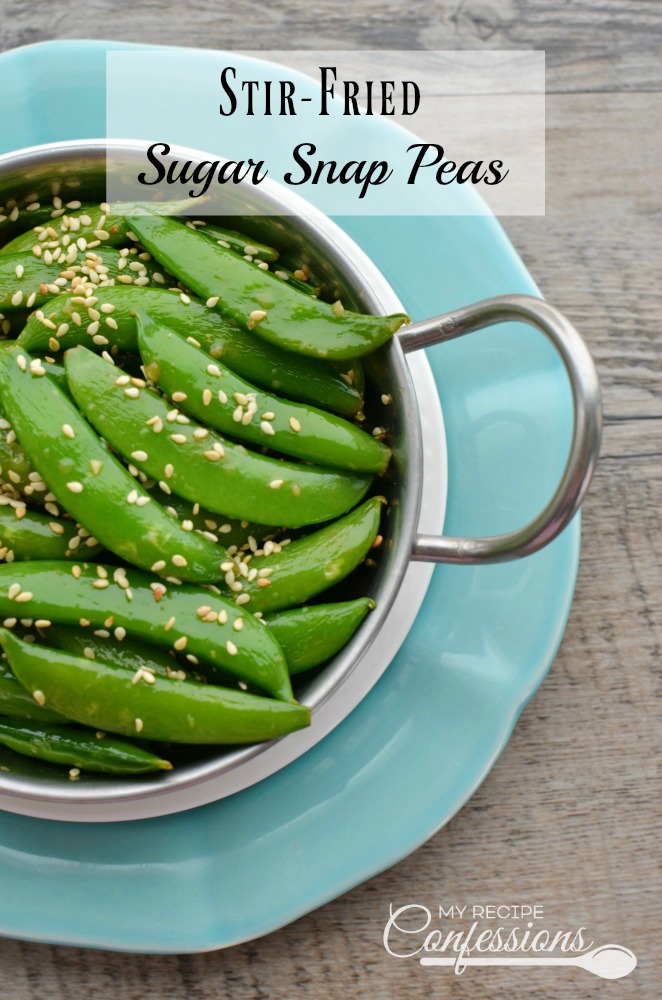 Stir-Fried Sugar Snap Peas
1 tbsp. of sesame seeds
1/2 tbsp. of sesame seed oil
1 lb. of sugar snap peas, washed
1/2 tbsp. of fresh ginger, minced
1 tsp. of garlic, minced
1 tsp. of salt
Instructions
Place the sesame seeds in a wok or skillet over medium-high heat. Stir occasionally until the seeds turn to a light golden brown color, about 3-5 minutes. Transfer the sesame seeds to a bowl, and return the pan back to the stovetop.
In the pan, heat the sesame seed oil over medium-high heat. Add the remaining ingredients and stir frequently until the peas are tender, about 5 to 7 minutes.
Remove the pan from the heat and toss the toasted sesame seed into the peas. Serve hot.
Here are a few other recipes you might enjoy.