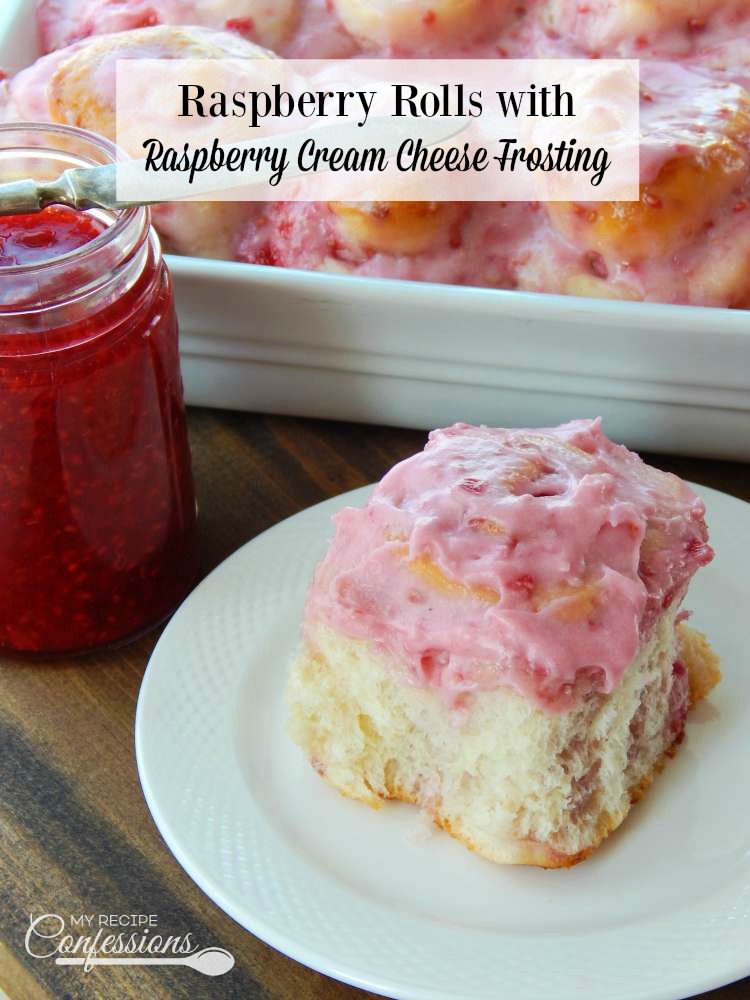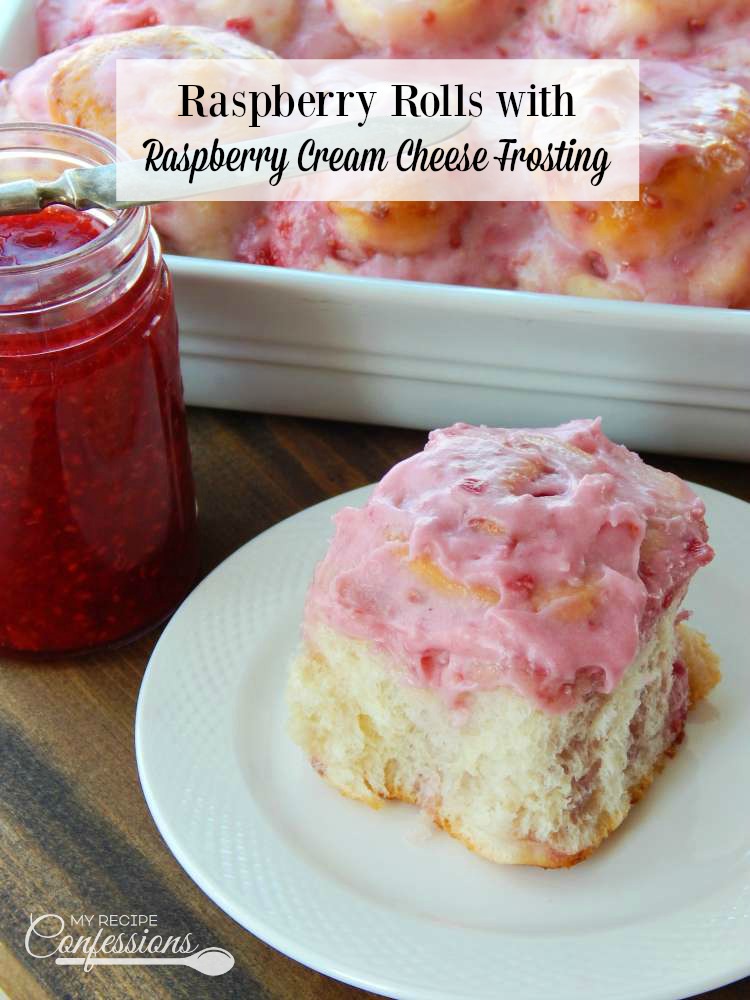 Raspberry Rolls with Raspberry Cream Cheese Frosting are soft and gooey. The roll is very soft and fluffy with a raspberry filling that taste just like fresh raspberries. The Raspberry Cream Cheese frosting tastes like a big bowl of raspberries and cream. These Raspberry Rolls with Raspberry Cream Cheese Frosting are truly what dreams are made of!
It is a tradition at our house that on your birthday you get to choose what dessert you want for your birthday. This year my husband wanted Raspberry Rolls with Raspberry Cream Cheese Frosting. I don't make these rolls very often, but when I do, they disappear very quickly!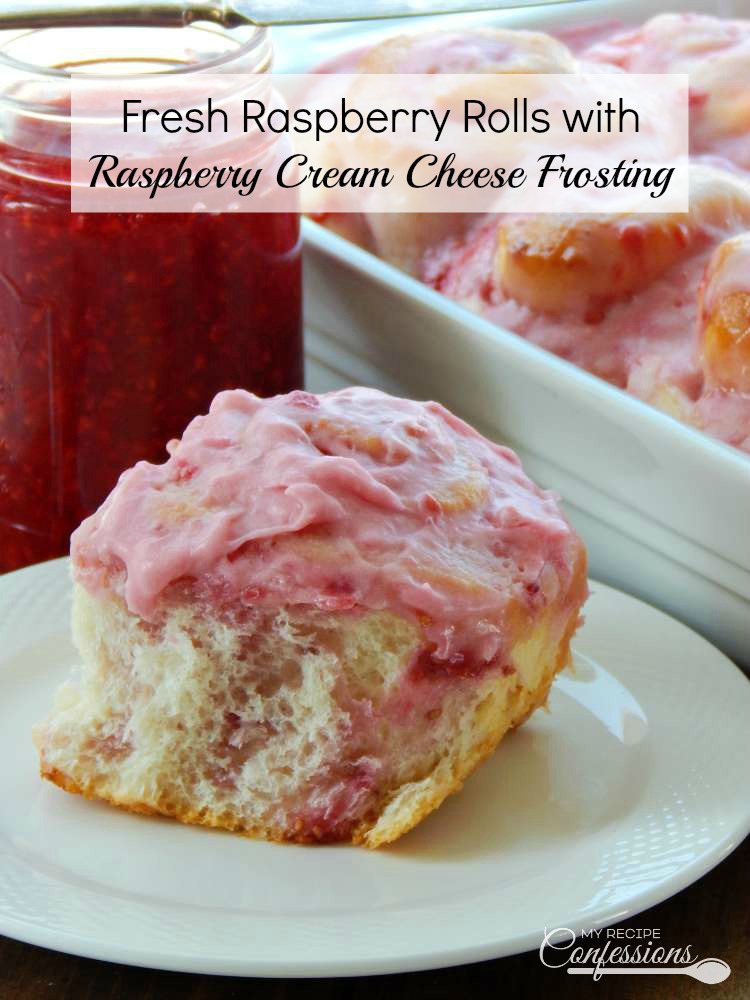 These rolls are so soft and gooey. Using the 30 Minute Raspberry Freezer Jam in this recipe really makes the rolls have a  fresh raspberries taste.  The fresh raspberry taste is heavenly! You can substitute the freezer jam with your favorite store-bought raspberry jam. Just keep in mind that it might not have the same fresh raspberry flavor with store-bought raspberry jam.
One of my secrets for these rolls is to frost them with the Raspberry Cream Cheese Frosting as soon as they get out of the oven. This way the frosting can melt down through all the layers. Then once they cool down, I frost them again.
With love from my kitchen to yours,
Carrie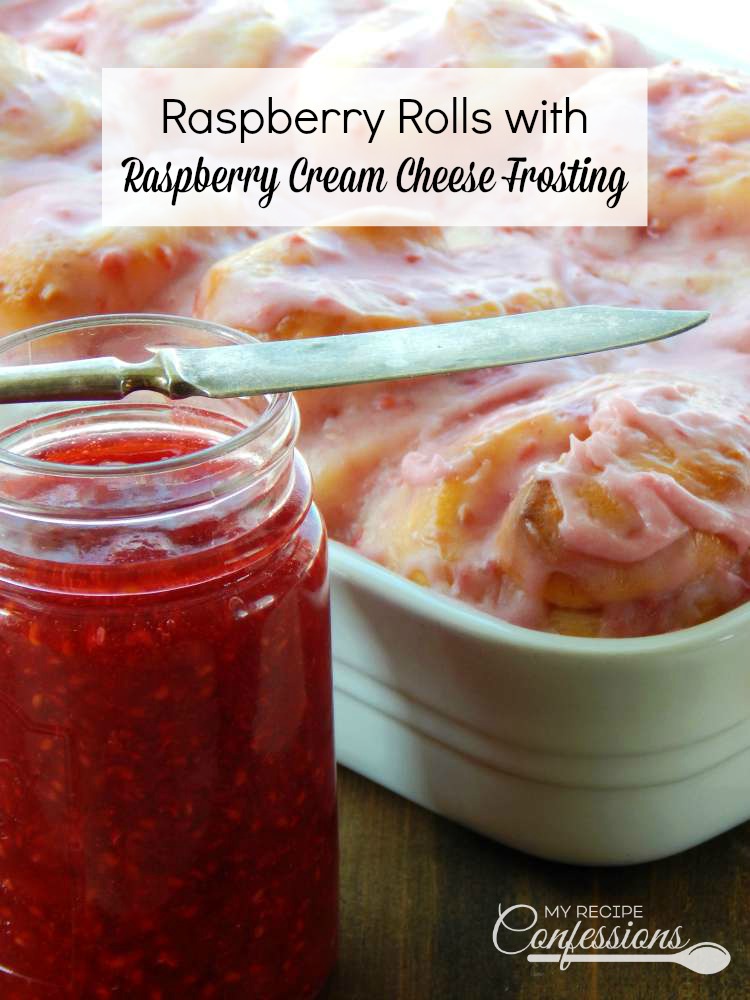 Raspberry Rolls with Raspberry Cream Cheese Frosting
yields 3 dozen  rolls
Dough
2 Tbsp. yeast
1/2 c. instant potatoes
2/3 c. butter, softened
1 ½ tsp. salt
2  1/2 c. warm water
2/3 c. sugar
2 eggs
6 c. bread flour
Filling
1  3/4 cups of 30 Minute Raspberry Freezer Jam (find recipe here) or store-bought raspberry jam
Icing
1/4 cup  of butter, softened
4 cup of powder sugar
4 0z. of cream cheese, softened
1/2 cup of 30 Minute Raspberry Freezer Jam
Directions:
Preheat the oven to 350 degrees
1. Dissolve yeast and sugar in 1 1/2 cups of warm water in lg. bowl. In a small bowl, rehydrate the instant potato flakes with 1 cup of warm water and mix well.
2. Combine potatoes, butter, eggs, salt, and 3c. bread flour into the yeast mixture in the large bowl. Mix until smooth.
3. Mix remaining flour until the dough pulls away from the side of the bowl and it starts to form a ball. Put dough onto lightly floured surface and knead until the dough is smooth, about 5 min. Place the dough in a greased bowl with greased plastic wrap placed right over the top of the dough. Let it rise in warm dry place until double in bulk, about 30 minutes.
4. Punch down dough and divide into 3 equal sections. On a lightly floured surface or a silicone mat, roll the first section of dough until it is approximately 14 in. long and 10 in. wide. It should be about ¼ in. thick.
5. Evenly spread 2 to 3 tbsp. of raspberry jam on the rolled out dough (don't use more than 3 tbsp or it will squish out every where). Gently roll up the dough as tightly as you can length wise away from you. Cut the rolled dough in half. Then cut each half in half again. You will now have four little sections of the rolled dough. Cut each rolled section into three equal pieces. Place rolls in a greased 9×13 pan about half inch apart. Repeat this process with remaining dough. You will end up with 12 rolls from each section making a total of 36 rolls.
6. Cover with greased plastic wrap and let rise until double in bulk, about 30 minutes.  Bake rolls for about 25-30 minutes or until golden brown.  Spread icing over hot rolls. Let cool completely and frost the rolls again.
Cream Cheese Frosting:
1. Cream the butter and cream cheese. Add the vanilla extract and mix well.
2. Add powder sugar and mix it with an electric mixer until there are no more lumps and it is creamy. Then mix in the raspberry jam.
*If the frosting is too thick, thin it down with 1 tbsp. of milk.
Here are a few other recipes you might enjoy.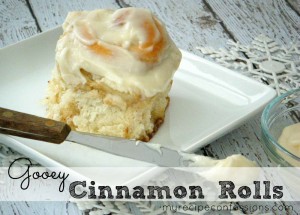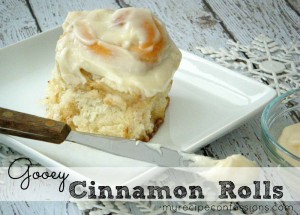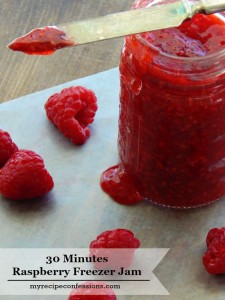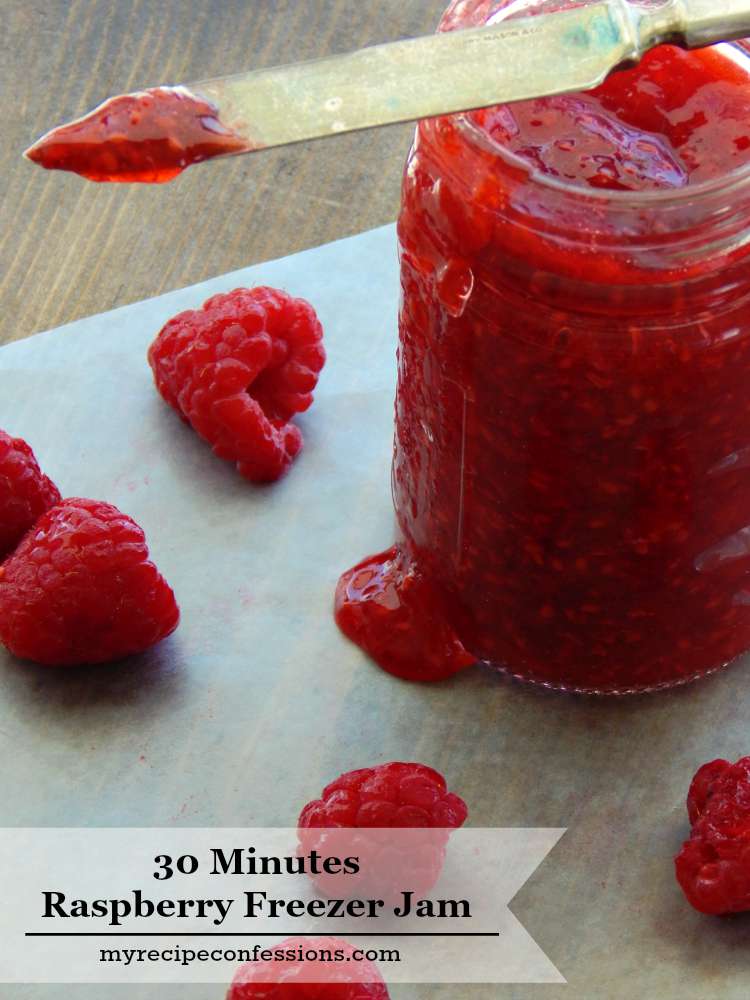 30 Minute Raspberry Freezer Jam