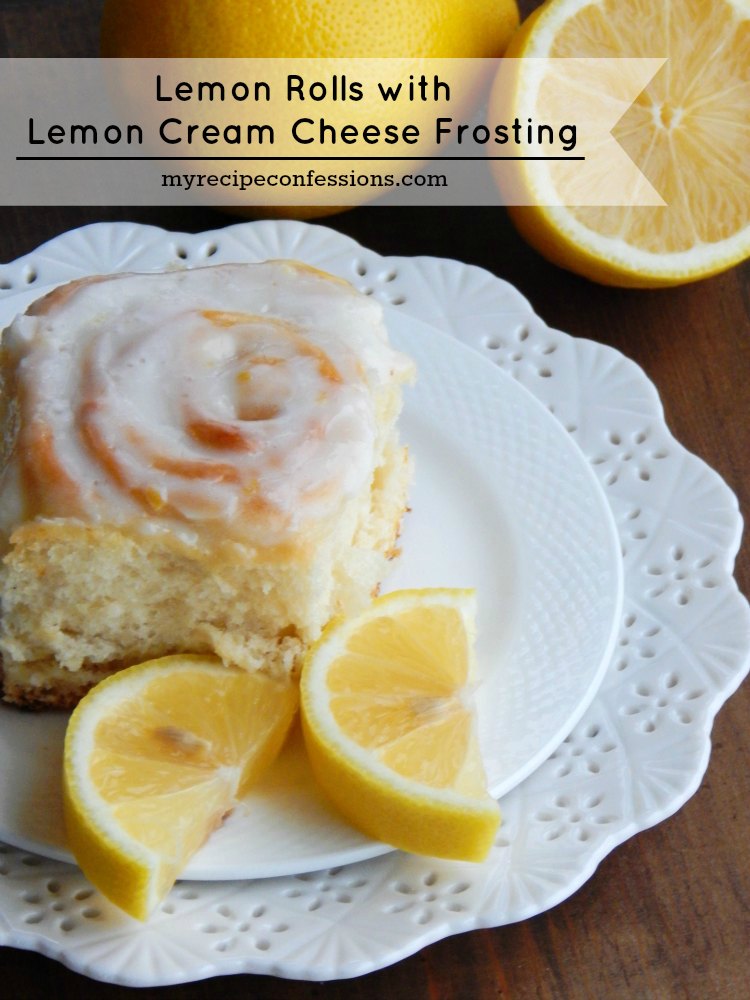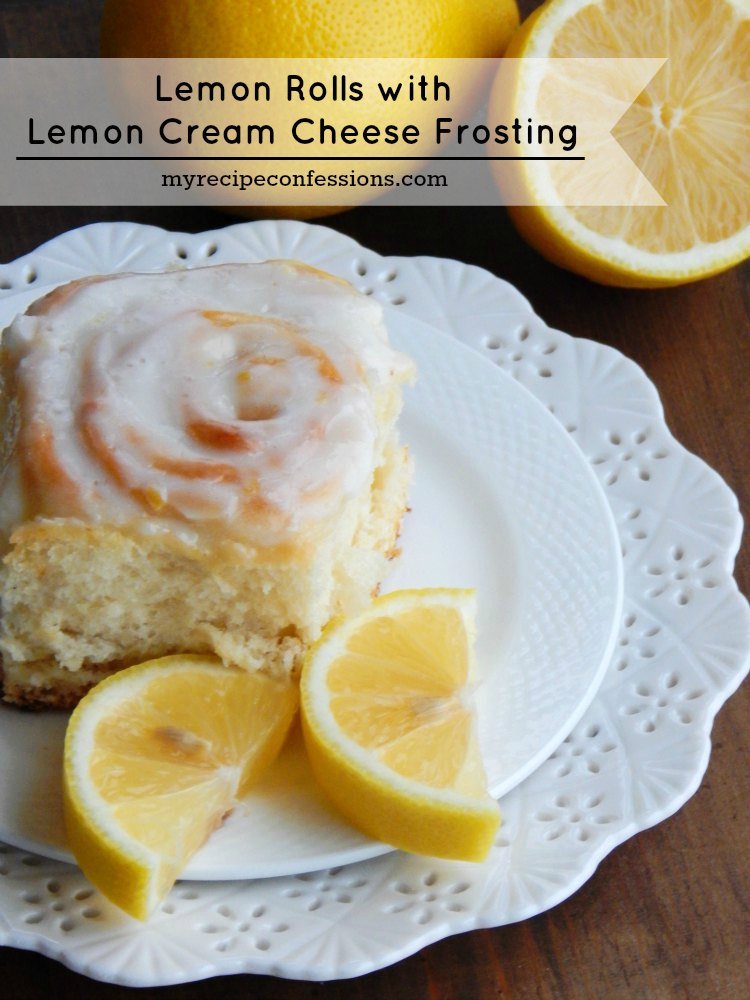 Lemon is a weakness of mine. I grew up squeezing lemon juice over steamed vegetables, over beef milanesas, and anything else that needed a little kiss of citrus.
So when it comes to these Lemon Rolls with Lemon Cream Cheese Frosting, lets just say they were welcomed with open arms! These rolls are soft as clouds with the lemon curd swirled throughout. The lemon cream cheese frosting takes the rolls to a whole new level with its creamy goodness!
Don't waste another day without these rolls in your life. The world will seem a little brighter with each bite you take.
I hope you Holiday season is merry and bright!
With love from my kitchen to yours,
Carrie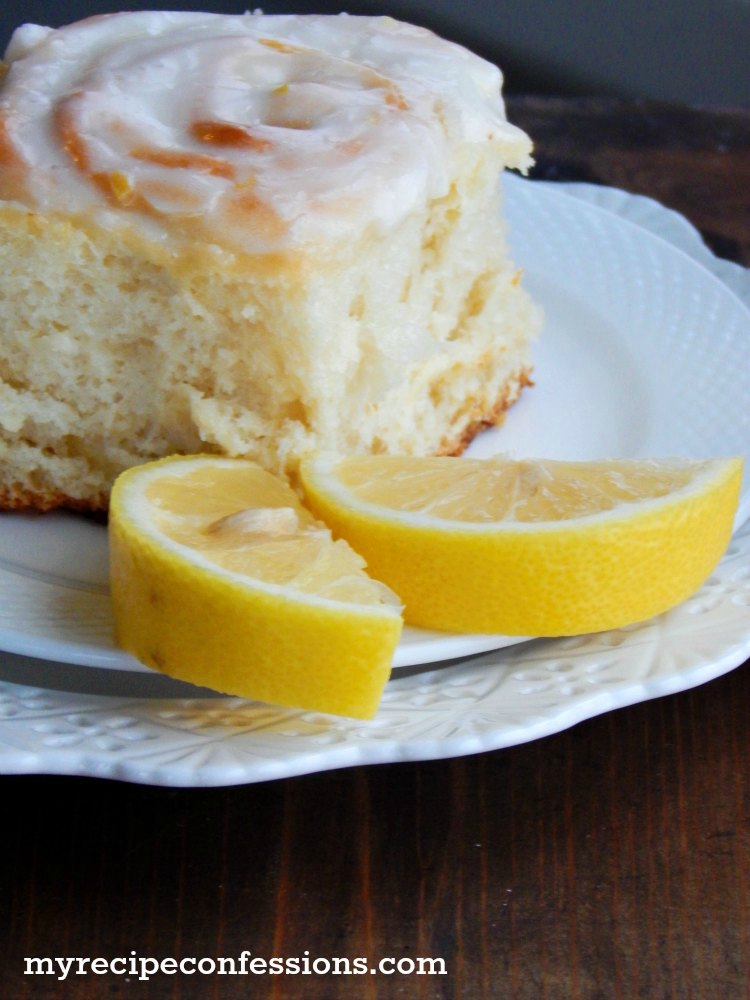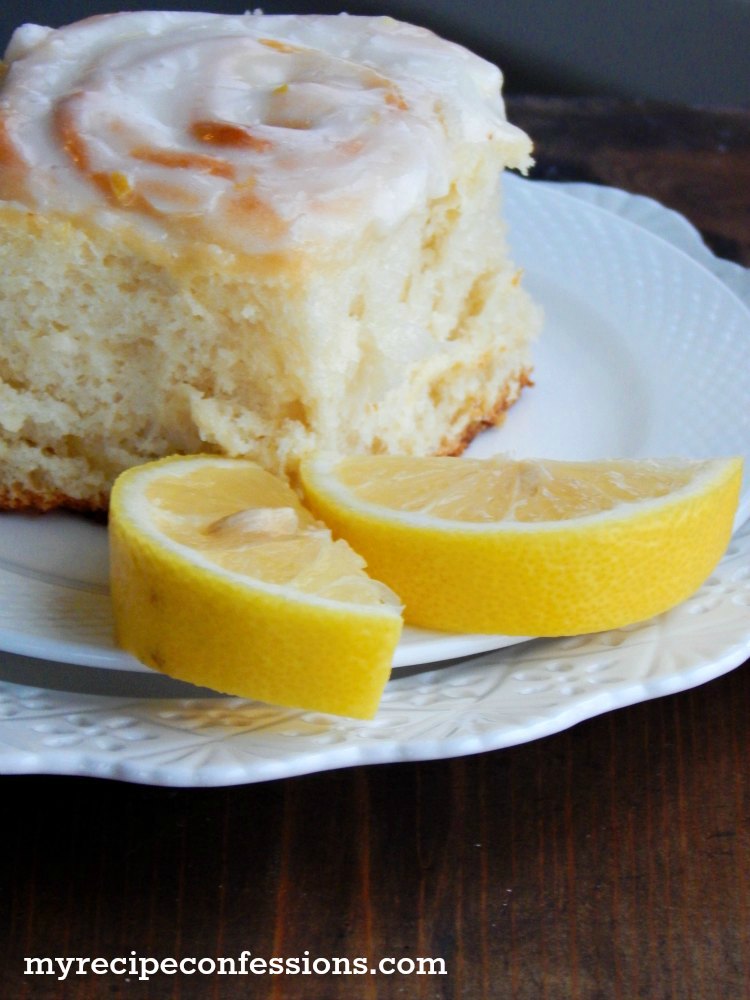 Lemon Rolls with Lemon Cream Cheese Frosting
2 Tbsp. yeast
1/2 c. instant potatoes
2/3 c. butter, softened
1 ½ tsp. salt
2  1/2 c. warm water
2/3 c. sugar
2 eggs
6 c. bread flour
1 (10 oz.) jar of lemon curd
Instructions
Pre-heat oven to 350 degrees
1. Dissolve yeast and sugar in 1 1/2 cups of warm water in large bowl. In a small bowl, hydrate the instant potato flakes with 1 cup of warm water and mix well.
2. Combine potatoes, butter, eggs, salt, and 3 cups bread flour into the yeast mixture in the large bowl. Mix until smooth.
3. Mix remaining flour until the dough pulls away from the side of the bowl and it starts to form a ball. Put dough onto lightly floured surface and knead until the dough is smooth, about 5 min. Place the dough in a greased bowl with greased plastic wrap placed right over the top of the dough. Let it rise in warm dry place until double in bulk, about 30 minutes.
4. Punch down dough and divide into 2 equal sections. On a lightly floured surface or a silicone mat, roll the first section of dough until it is approximately 14 in. long and 10 in. wide. It should be about ¼ in. thick.
5. Place the lemon curd in a small sauce pan over medium-high heat until the lemon curd is thinner. Evenly spread 1/3 of the curd over the rolled out dough.  Gently roll up the dough as tightly as you can length wise away from you. Cut the rolled dough in half. Then cut each half in half again. You will now have four little sections of the rolled dough. Cut each rolled section into three equal pieces. Place the rolls in a greased 9×13 pan about half-inch apart. Repeat this process with remaining dough. You will end up with 12 rolls from each section making a total of 24 rolls.
6. Cover with greased plastic wrap and let rise until double in bulk, about 30 minutes.  Bake rolls for about 25-30 minutes or until golden brown.  Spread icing over hot rolls. Let cool completely and frost the rolls again.
Lemon Cream Cheese Frosting
1/4 cup of butter, softened
1/4 cup of cream cheese, softened
4 cups of powder sugar
2 tbsp. of lemon zest (about 2 lemons)
1/4 cup of lemon juice (about 2 lemons)
Instructions
Cream the butter and cream cheese together.
Add the powder sugar and mix until combined.
Mix in the lemon juice and lemon zest into the frosting. If the frosting needs to be thinned, add 1 tbsp. of milk at a time until it reaches the right consistency.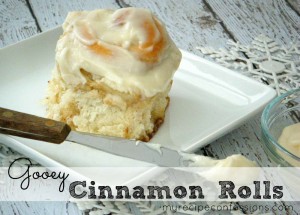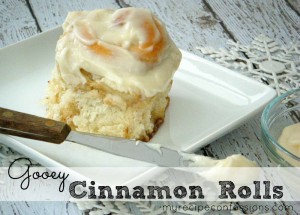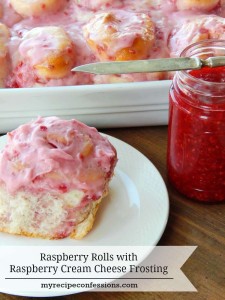 Raspberry Rolls with Raspberry Cream Cheese Frosting