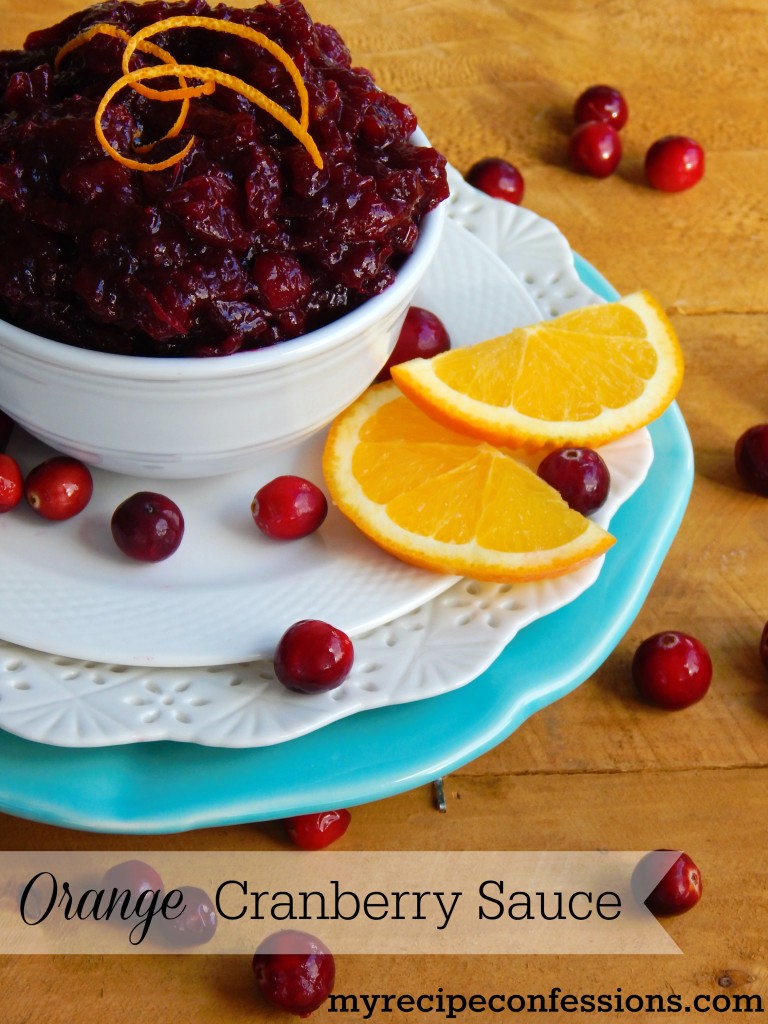 I didn't think I liked cranberry sauce until I tried this one. It really make turkey come alive. It is so simple to make there really in no excuse not to make your thanksgiving cranberry sauce from scratch. Once you try my Cranberry Orange Sauce you will never eat the canned stuff again!
With love from my kitchen to yours,
Carrie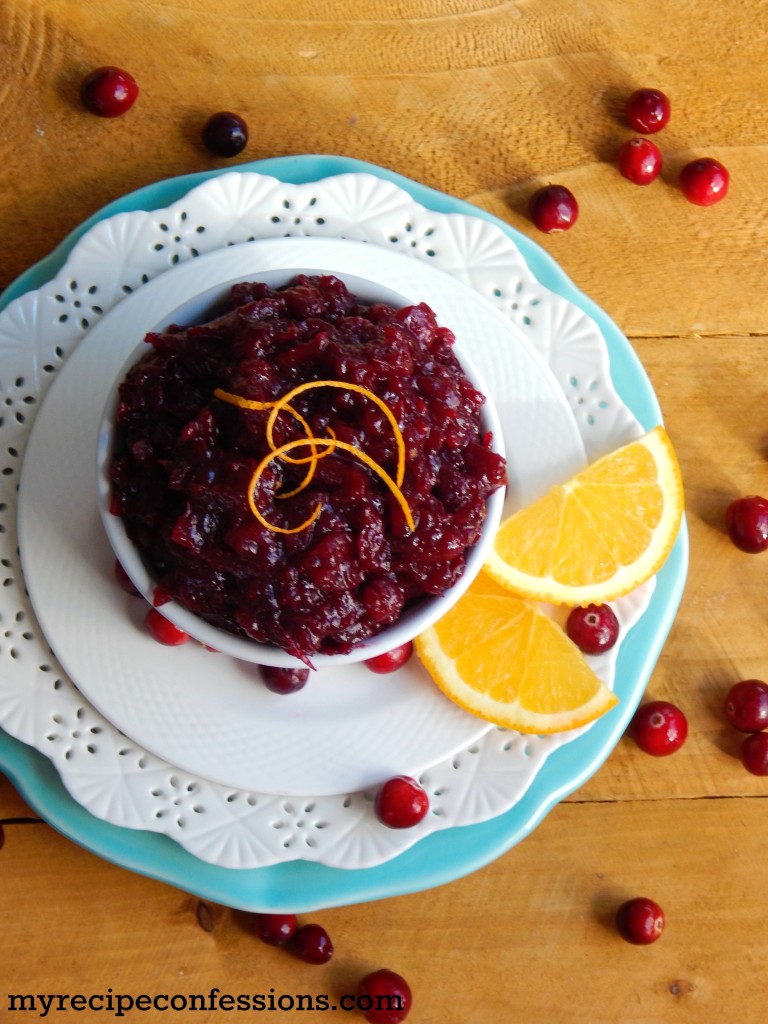 Cranberry Orange Sauce
1 pkg. of fresh cranberries
Zest of 1 orange
1 ½ cup of orange juice
¾ cup of brown sugar
2 tsp. of cinnamon
¼ tsp. of ground cloves
Instructions
Place the cranberries in a colander and rinse with cold water. Pick out any bad cranberries. Place the cranberries and the remaining ingredients in a large saucepan over medium high heat and bring to a boil.
Lower the heat and simmer for about 10 minutes or until the cranberries pop and the sauce thickens. Remove from heat and allow to cool to room temperature. Transfer the cranberry sauce to a bowl and place in the refrigerator to chill. The cranberry sauce will continue to thicken as it chills.
This recipe is adapted from Cinnamon Orange Scented Cranberry Sauce by Cupcake and Kale Chips