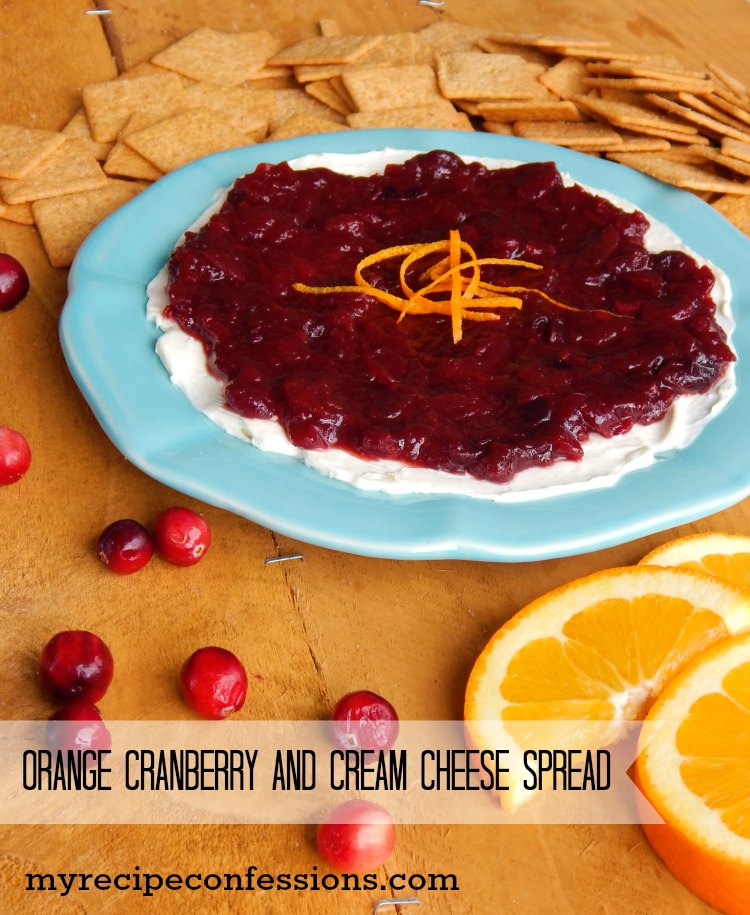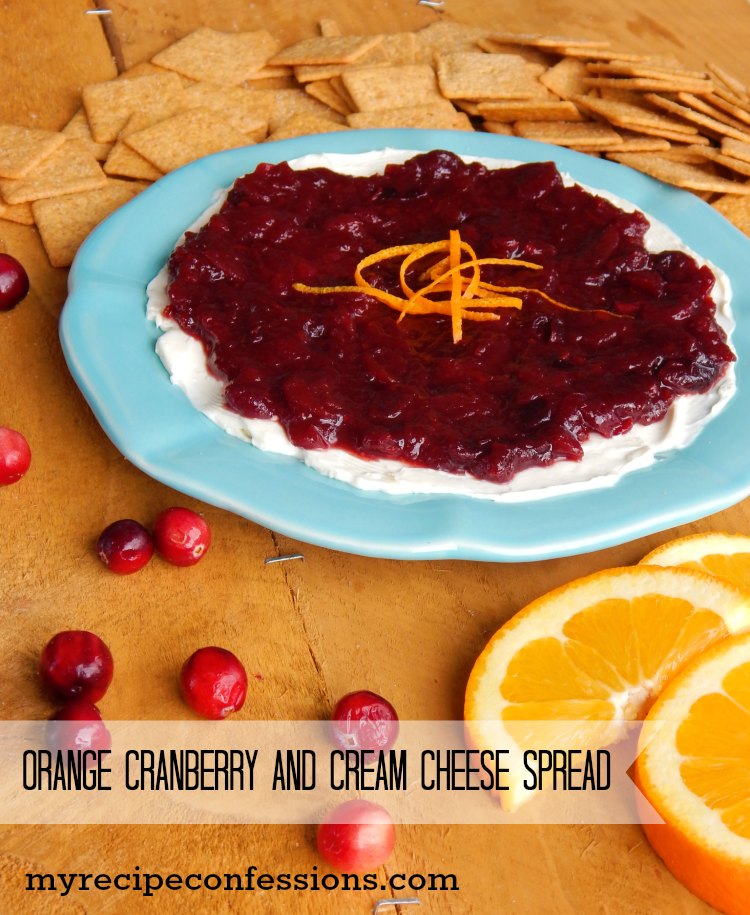 I love it when I find multiple varitations for one recipe. It makes me even happier when they are easy to make. With the hoildays upon us, I am going to be using this recipe a lot!
For this dip, I use the recipe for my Orange Cranberry Sauce. If you haven't tried it, you really need to. It is yummy! After you make the Orange Cranberry Sauce, you simply spread it over the softened cream cheese, and bam you have a match made in heaven!
With love from my kitchen to yours,
Carrie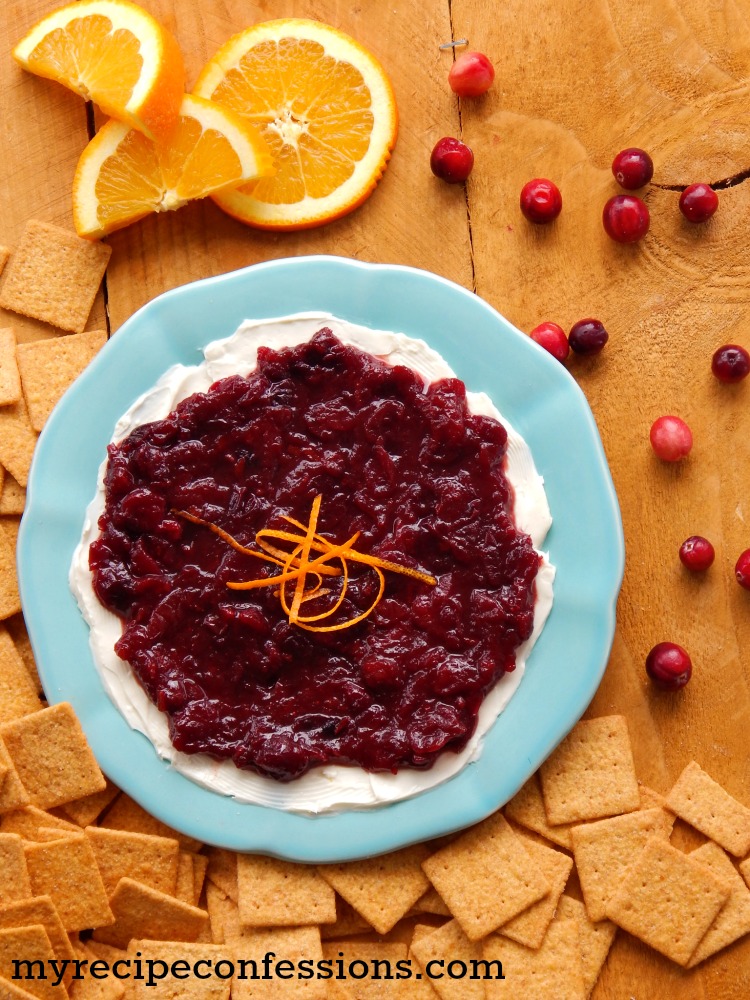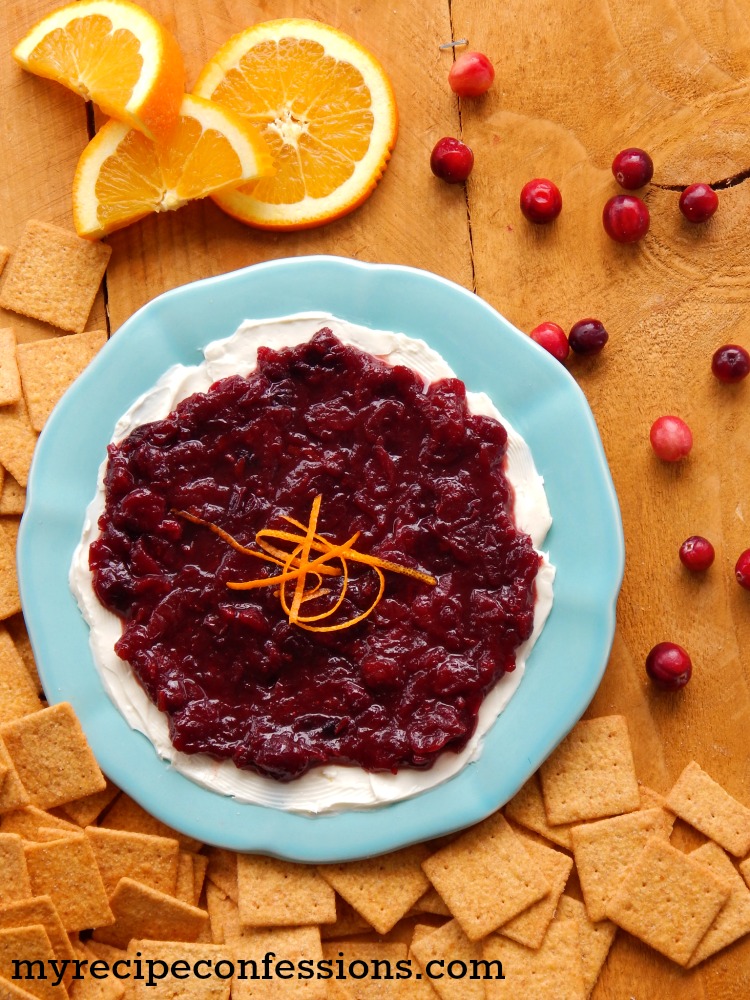 Orange Cranberry and Cream Cheese Spread
1 (8oz.) of cream cheese,softened
3/4 cup of  Orange Cranberry Sauce
1. Spread the softened cream cheese evenly on a plate. Spread the Orange Cranberry Sauce evenly over the cream cheese. Chill in the refrigerator until ready to serve. Serve with crackers.
You can find the Orange Cranberry Sauce recipe here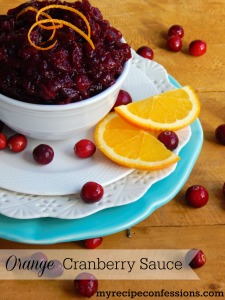 .
Orange Cranberry Cream Cheese Spread is a festive dip that is perfect for the holiday season. This recipe is quick and easy to make and I never have any leftovers. Serve it with crackers for the perfect appetizer.